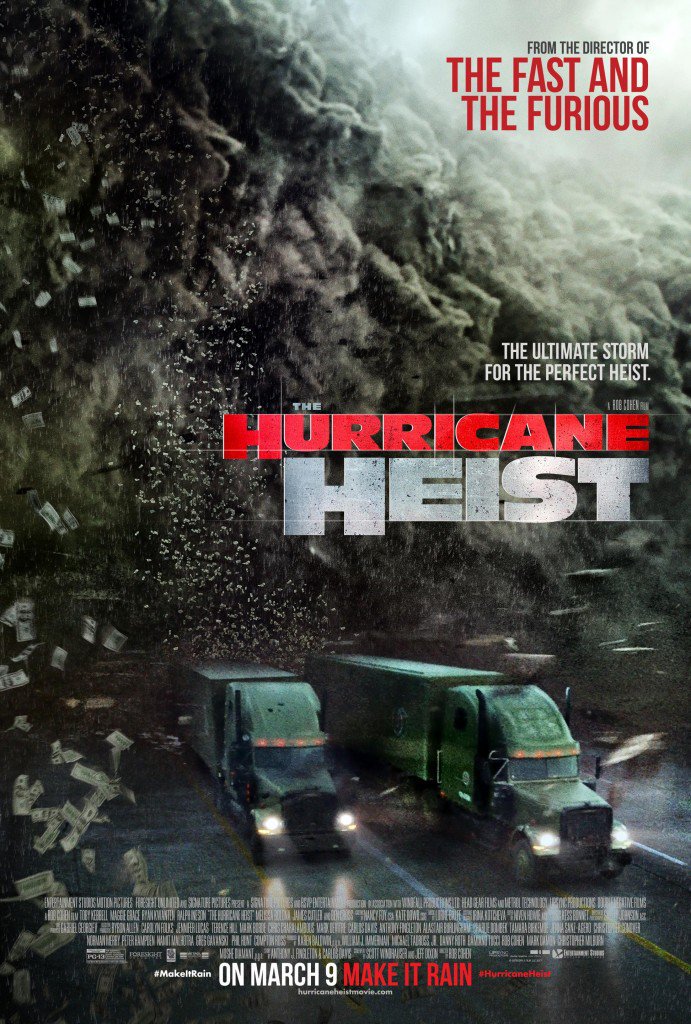 Fast & Furious adalah salah satu franchise tersukses dalam sejarah perfilman. Dengan mengandalkan kebintangan Vin Diesel dan mendiang Paul Walker, sudah miliaran dolar dihasilkan oleh delapan film yang terakhir dirilis tahun lalu.
Selain dua bintang di atas, sebenarnya, ada satu nama lagi yang berjasa dalam membesarkan Fast & Furious. Bahkan, bisa dibilang, sineas yang satu ini merupakan kreatornya. Dia adalah Rob Cohen. Sutradara film pertama The Fast and the Furious yang dirilis pada tahun 2001.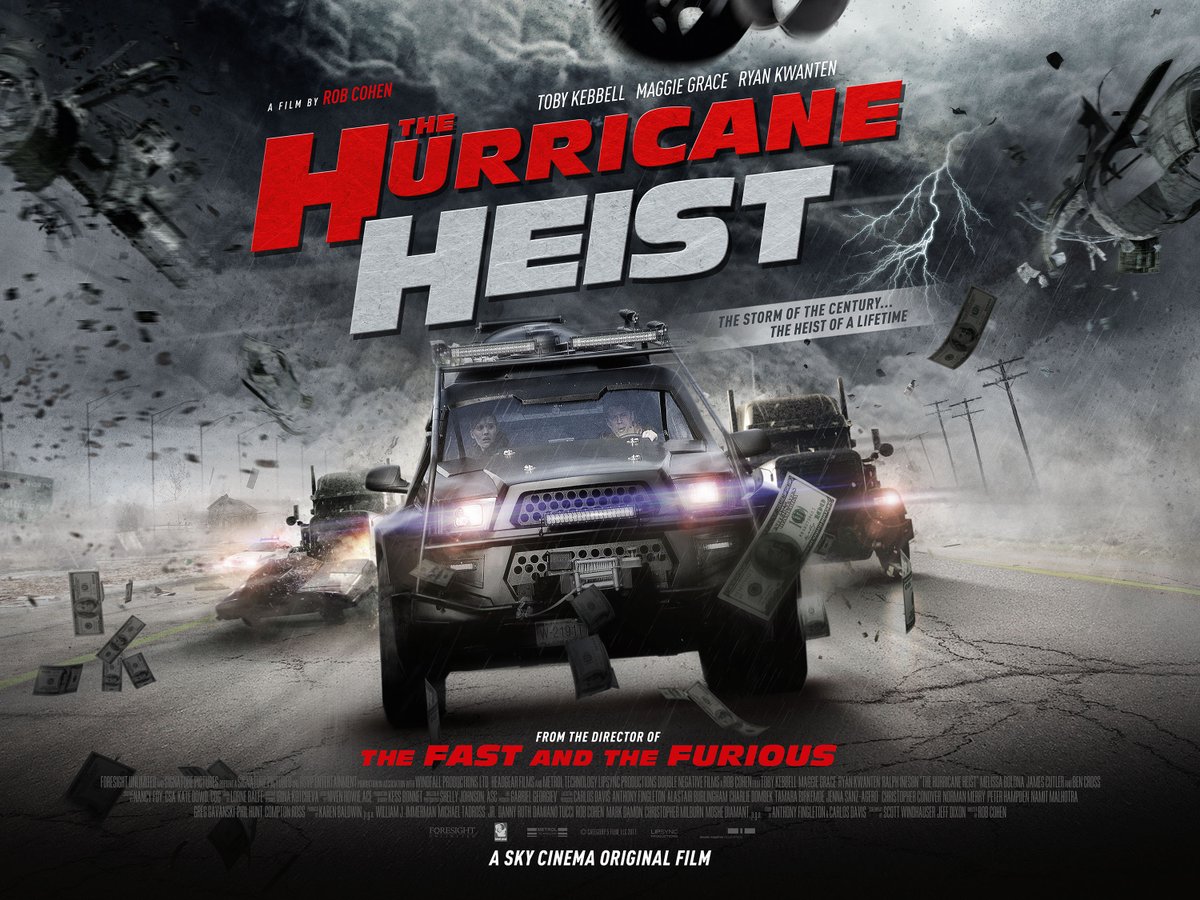 Selain menciptakan Fast & Furious, Rob Cohen juga menjadi orang pertama yang membesut film xXx (2002). Dua franchise yang dibintangi oleh Vin Diesel tersebut memang mirip. Banyak menonjolkan aksi laga dan kebut-kebutan mobil. Dua hal yang menjadi ciri khas Cohen selama ini.
Tahun ini, sutradara kelahiran 12 Maret 1949 itu kembali menelurkan film yang serupa dengan Fast & Furious. Namun, kali ini, dia memadukannya dengan unsur bencana semacam Twister (1996). Judulnya The Hurricane Heist.
Yang menjadi tokoh utama adalah Will (Toby Kebbell), seorang meteorologist, dan kakaknya, mantan Marinir, yang bernama Breeze Rutledge (Ryan Kwanten). Mereka berdua bahu-membahu dengan Casey Corbyn (Maggie Grace), seorang agen Departemen Keuangan, untuk menyelamatkan brankas berisi uang USD 600 juta milik negara di Gulfport, Alabama yang diincar oleh para perampok.
Aksi perampokan tersebut memanfaatkan datangnya Tropical Storm Tammy Kategori 5 yang bakal meluluhlantakkan Alabama. Semua sibuk melakukan evakuasi. Gulfport pun menjadi kota mati. Mampukah Will dan Casey menggagalkan aksi penggarongan duit negara sekaligus menyelamatkan diri mereka dari amukan badai yang mahadahsyat?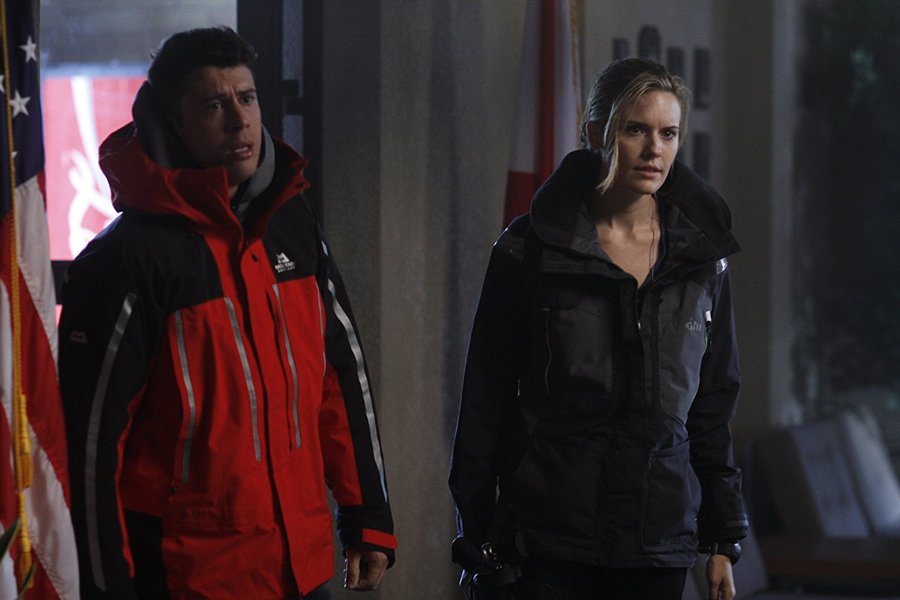 Jika dilihat dari trailer-nya, The Hurricane Heist memang bakal menyajikan ketegangan di sepanjang filmnya. Unsur Fast & Furious juga sangat terlihat di sini. Mulai dari mobil anti-peluru hingga truk-truk besar yang sedang balapan saat badai menerjang. Meski demikian, suasana yang ingin ditonjolkan oleh film yang semula berjudul Category 5 ini bukan kebut-kebutan mobilnya, melainkan upaya manusia menyelamatkan diri dari amukan alam.
Dikisahkan, badai Kategori 5 itu berkekuatan 600 mil per jam. Setara dengan badai The Great Red Spot di Planet Jupiter yang ukurannya berkali-kali lipat dari Bumi. Untuk menampilkan adegan badai tersebut, sutradara Rob Cohen melakukannya secara praktikal, bukan CGI (computer-generated imagery). Dia menggunakan enam juta galon air dan kipas angin berkekuatan 100 mil per jam.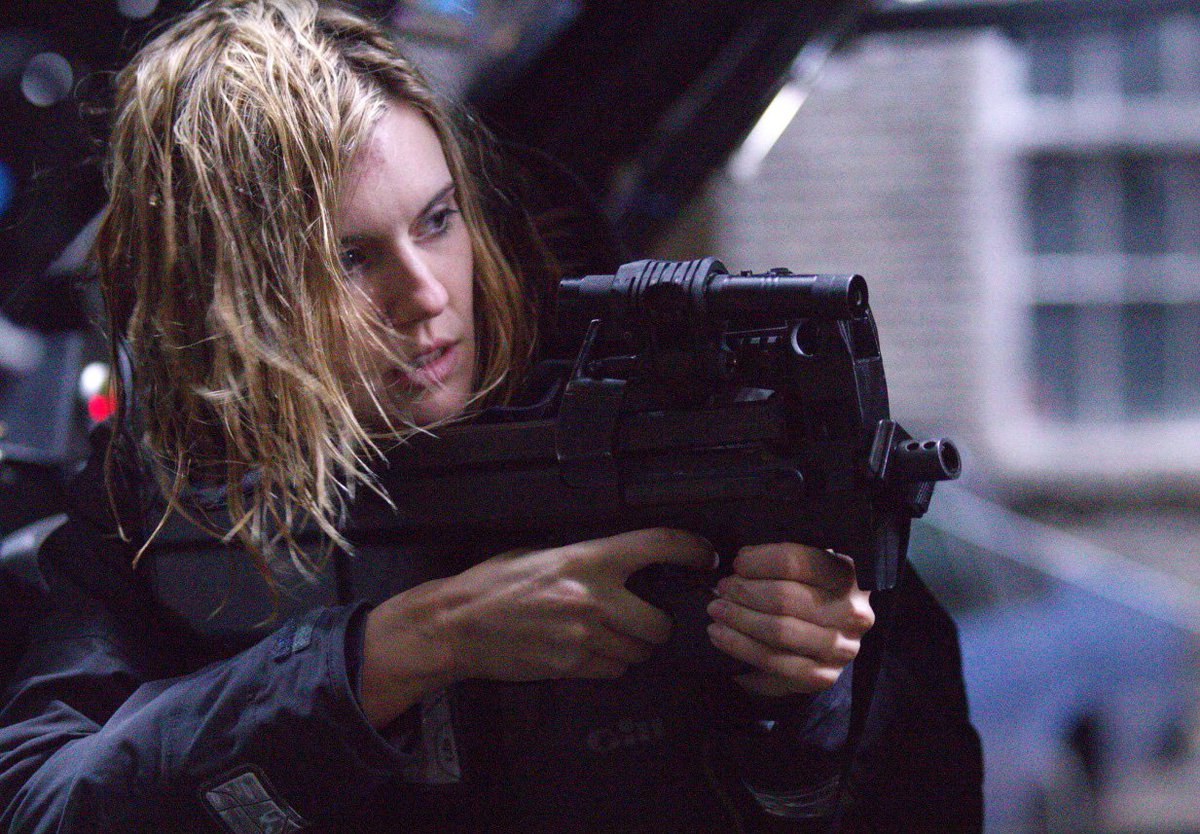 Proses syuting The Hurricane Heist sendiri dilakukan di Bulgaria pada bulan Agustus 2016. Para bintang yang terlibat cukup ternama. Ada Toby Kebbell dan Maggie Grace yang selama ini memerankan putri Liam Neeson di franchise Taken. Selain itu, juga ada Ryan Kwanten dan Ralph Ineson yang baru-baru ini ikut main di Ready Player One (2018).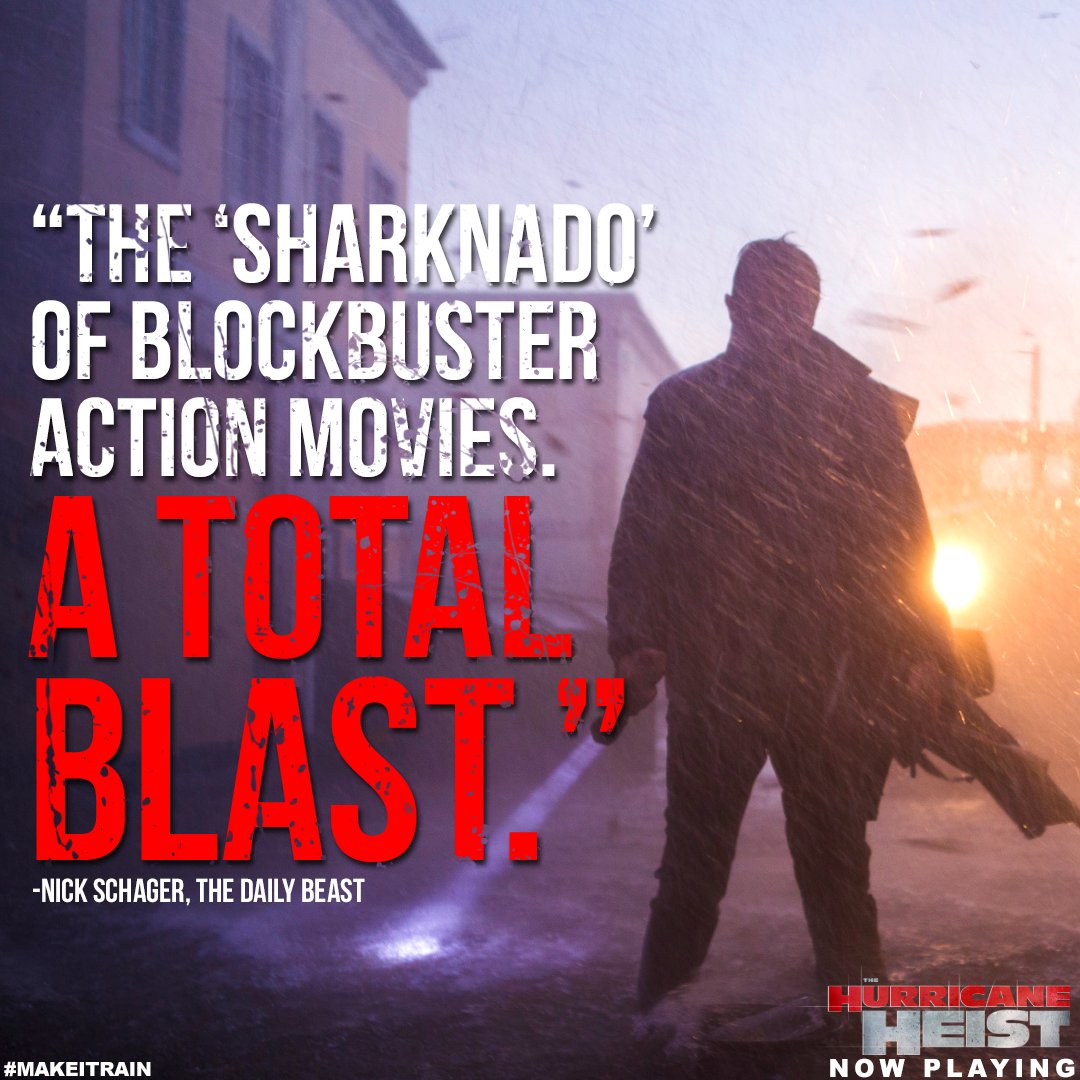 Sayangnya, meski dibesut oleh Rob Cohen dan diperkuat oleh jajaran bintang yang cukup terkenal, The Hurricane Heist gagal memikat hati para kritikus. Pencapaiannya di box office juga loyo. Hanya meraup USD 12 juta. Jauh dari modalnya yang menghabiskan USD 35 juta.
Meski adegan action di tengah badai yang ditampilkan cukup seru dan menegangkan, dari segi cerita, film berdurasi 103 menit ini dianggap biasa saja dan mudah ditebak. Selain itu, visual efeknya tampak murahan dan tidak natural. Tak heran, sejumlah situs review akhirnya memberi rating negatif untuk The Hurricane Heist.
***
The Hurricane Heist
Sutradara: Rob Cohen
Produser: Karen Elise Baldwin, Moshe Diamant, Christopher Milburn, Danny Roth, Michael Tadross Jr, Damiano Tucci
Penulis Skenario: Jeff Dixon, Scott Windhauser
Pengarang Cerita: Carlos Davis, Anthony Fingleton
Pemain: Toby Kebbell, Maggie Grace, Ryan Kwanten, Melissa Bolona, Ralph Ineson
Musik: Lorne Balfe
Sinematografi: Shelly Johnson
Penyunting: Niven Howie
Produksi: Foresight Unlimited, Parkside Pictures, Windfall Productions, Tadross Media Group
Distributor: Entertainment Studios Motion Pictures
Durasi: 103 menit
Budget: USD 35 juta
Rilis: 9 Maret 2018 (Amerika Serikat), 27 Maret 2018 (Indonesia)
Rating (hingga 17 April 2018)
IMDb: 4,9/10
Rotten Tomatoes: 45%
Metacritic: 35/100
CinemaScore: B-
***
Edwin Dianto
Baper Blogger & Writer (Film, Football, Sports, Entertainment)
E-mail: edwindianto@gmail.com
Twitter/Instagram: @edwindianto
Blog: edwindianto.wordpress.com