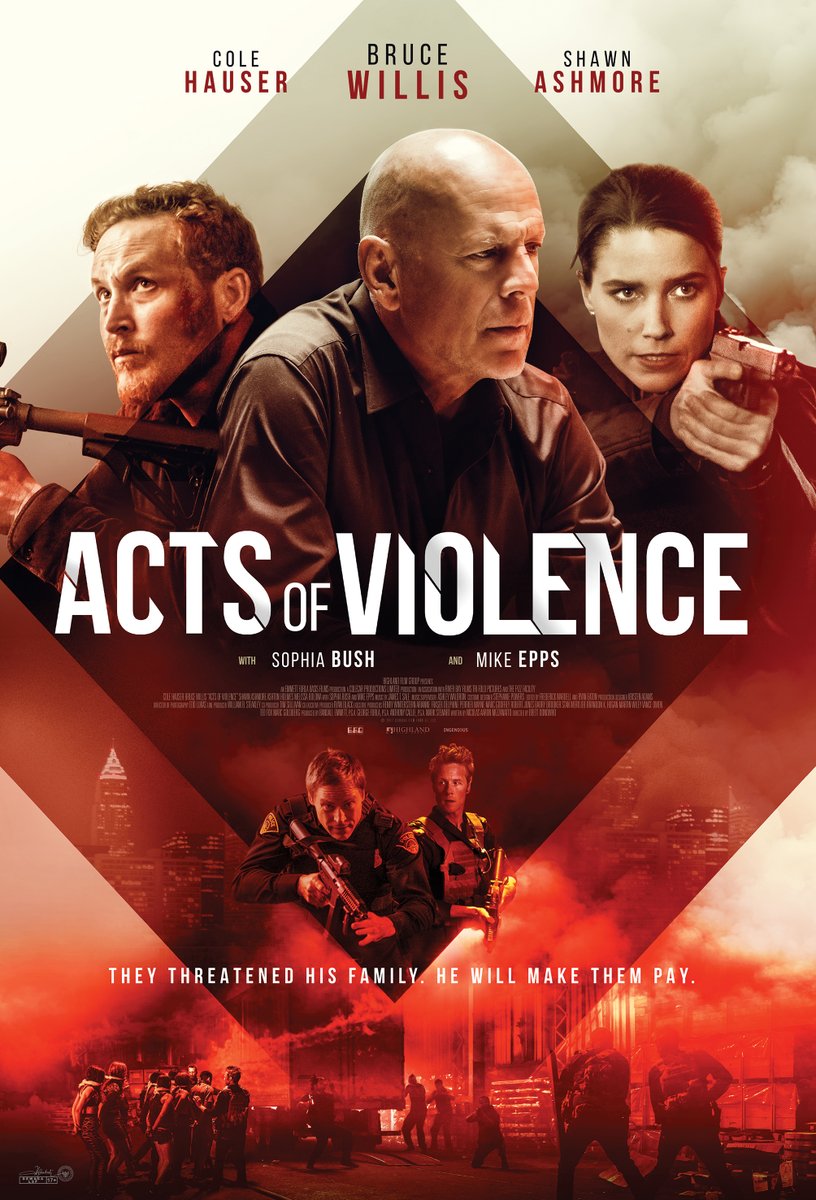 Bruce Willis memang nggak ada matinya. Meski sudah lama nggak tampil di film blockbuster, bintang franchise Die Hard itu masih eksis di layar lebar. Awal bulan Mei 2018 ini, mantan suami Demi Moore tersebut kembali menyambangi bioskop-bioskop Cinema 21 Indonesia lewat Acts of Violence.
Dalam film action berdurasi 86 menit ini, Bruce Willis beradu akting dengan Cole Hauser. Sebelumnya, mereka sudah pernah main bareng di Hart's War (2002), Tears of the Sun (2003) dan A Good Day to Die Hard (2013).
Acts of Violence sendiri mengisahkan tentang Mia (Melissa Bolona) yang diculik oleh sindikat perdagangan manusia. Usai merayakan pesta lajang menjelang pernikahannya. Tunangannya yang bernama Roman MacGregor (Ashton Holmes) pun kelabakan. Dia kemudian meminta bantuan Detektif James Avery (Bruce Willis) dari pihak kepolisian untuk menemukan calon istrinya.
Namun, seperti biasa, karena banyaknya kasus yang ditangani, respon pihak kepolisian sangat lamban. Roman, yang sudah tak sabar, kemudian meminta bantuan dua kakaknya, mantan tentara, Brandon (Shawn Ashmore) dan Deklan (Cole Hauser). MacGregor Bersaudara akhirnya bertindak sendiri untuk menyelamatkan Mia dan korban-korban penculikan lainnya.
Jika dilihat dari plotnya, peran Bruce Willis di sini memang tidak terlalu dominan. Bahkan, selama proses syuting yang berlangsung 15 hari di Cleveland, Ohio, pada bulan Maret 2017, kabarnya, dia hanya berada di lokasi syuting selama satu hari saja. Tampaknya, nama bintang franchise Die Hard itu hanya dipasang untuk menarik perhatian para penggemar film laga.
Yang memegang peran penting dalam Acts of Violence, sebenarnya, adalah Cole Hauser. Aktor yang menjadi lawan main mendiang Paul Walker dalam 2 Fast 2 Furious (2003) ini berperan sebagai Deklan MacGregor yang melindungi adik-adiknya.
Setelah dirilis secara terbatas di Amerika pada 12 Januari 2018 yang lalu, film yang didistribusikan oleh Lionsgate Premiere ini mendapat respon negatif dari para kritikus. Plotnya dianggap lemah. Meski demikian, dari segi sinematografi, Acts of Violence dinilai lumayan bermutu. Terutama, saat menyajikan adegan laga yang cukup banyak di malam hari.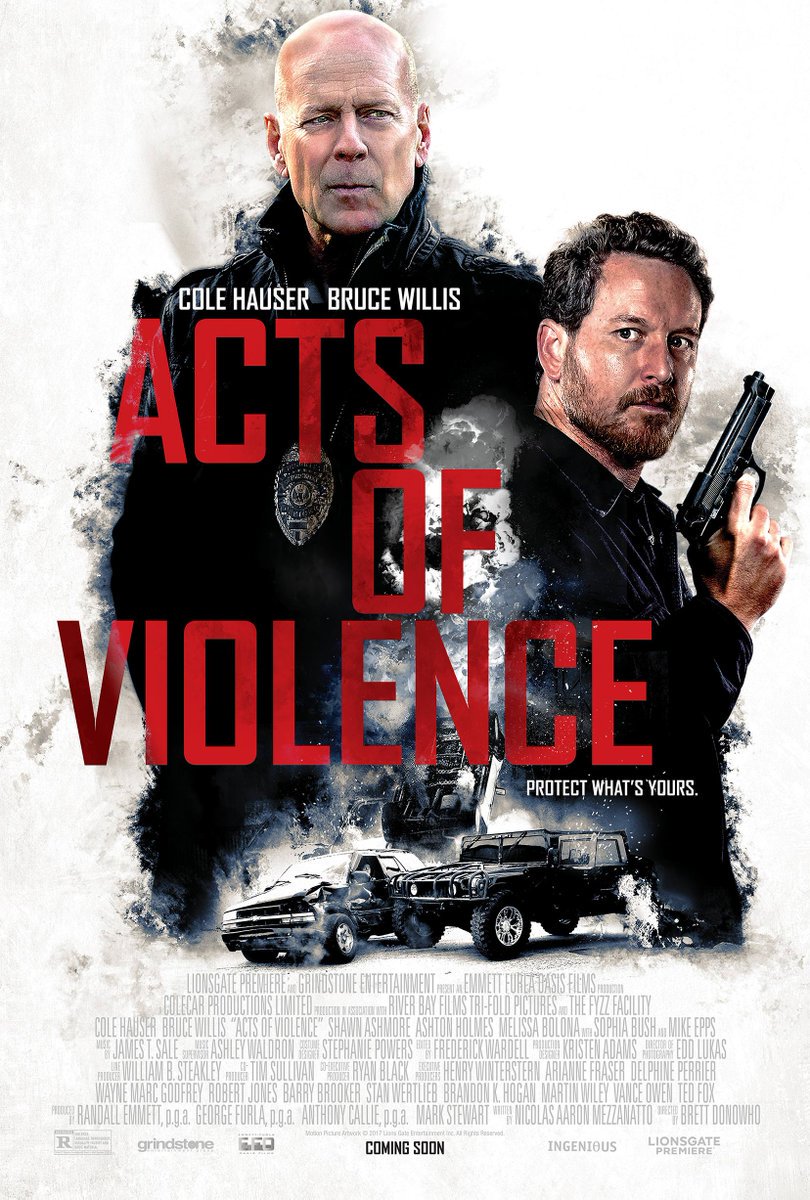 ***
Acts of Violence
Sutradara: Brett Donowho
Produser: Randall Emmett, George Furla, Anthony Callie, Mark Stewart
Penulis Skenario: Nicolas Aaron Mezzanatto
Pemain: Bruce Willis, Cole Hauser, Shawn Ashmore, Melissa Bolona, Mike Epps
Musik: James T. Sale
Sinematografi: Edd Lukas
Penyunting: Ryan Eaton, Frederick Wardell
Produksi: Emmett/Furla/Oasis Films
Distributor: Lionsgate Premiere
Durasi: 86 menit
Rilis: 12 Januari 2018 (Amerika Serikat), 4 Mei 2018 (Indonesia)
Rating (hingga 7 Mei 2018)
IMDb: 5,1/10
Rotten Tomatoes: 0%
Metacritic: –
CinemaScore: –
***
Edwin Dianto
Pekerja Teks Komersial, Baper Blogger & Writer (Film, Football, Sports, Entertainment)
E-mail: edwindianto@gmail.com
Twitter/Instagram: @edwindianto
Blog: edwindianto.wordpress.com