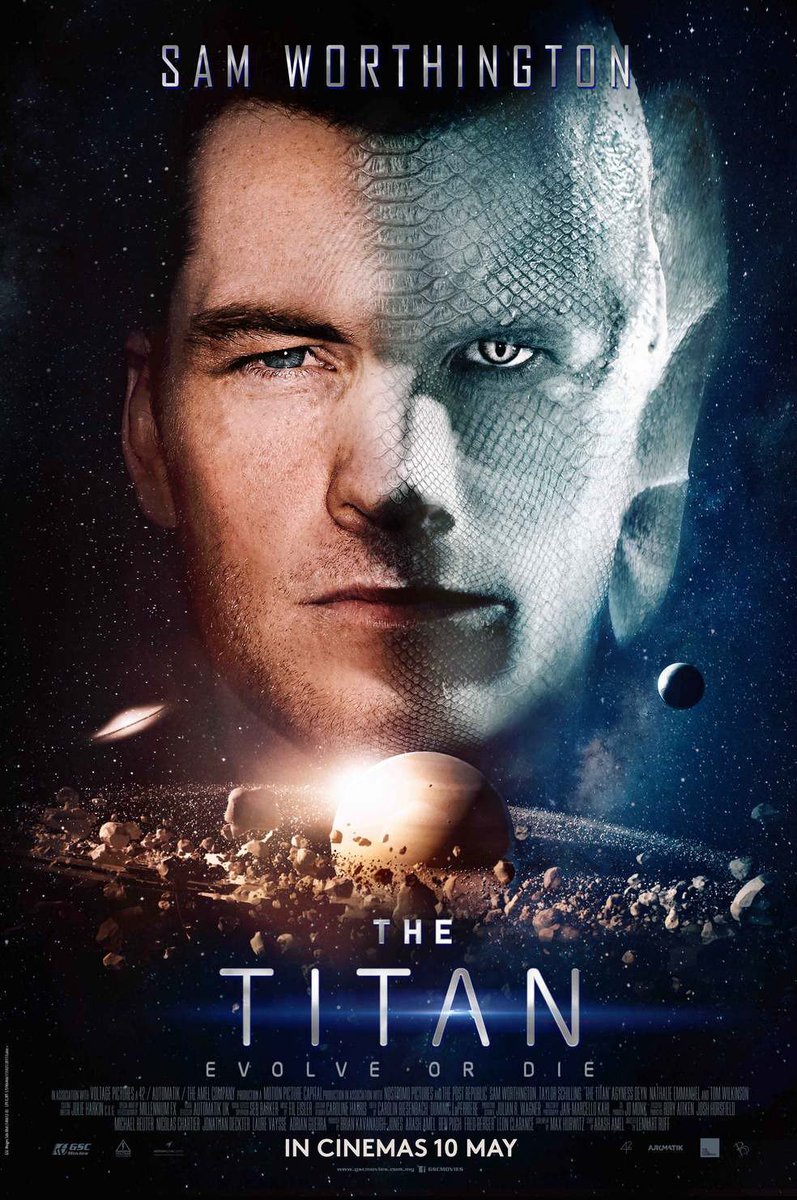 Samuel Henry John Worthington mulai dikenal setelah tampil di Somersault (2004). Lewat film yang juga dibintangi oleh si sexy Abbie Cornish itu, Sam Worthington berhasil menyabet penghargaan aktor terbaik Australia.
Nama pria kelahiran 2 Agustus 1976 tersebut menjadi semakin terkenal setelah membintangi Terminator Salvation dan Avatar pada 2009. Apalagi, Avatar yang digarap oleh James Cameron itu akhirnya meledak. Menjadi film dengan penghasilan tertinggi sepanjang masa.
Tahun 2020, Sam Worthington direncanakan bakal kembali tampil di sekuel Avatar 2. Namun, sebelum mengulang perannya sebagai Jake Sully, dia terlebih dulu membintangi film science-fiction berjudul The Titan. Yang saat ini sedang diputar di Cinema 21 Indonesia.
Film berdurasi 97 menit tersebut ber-setting di masa depan. Tahun 2048. Dikisahkan, kondisi Bumi semakin tidak nyaman untuk ditinggali karena overpopulasi, alias kelebihan penduduk.
Para ilmuwan kemudian mencari "rumah" baru bagi umat manusia. Yang terpilih adalah Titan. Satelit dari Planet Saturnus tersebut merupakan satu-satunya tempat di tata surya kita yang memiliki atmosfer seperti Bumi.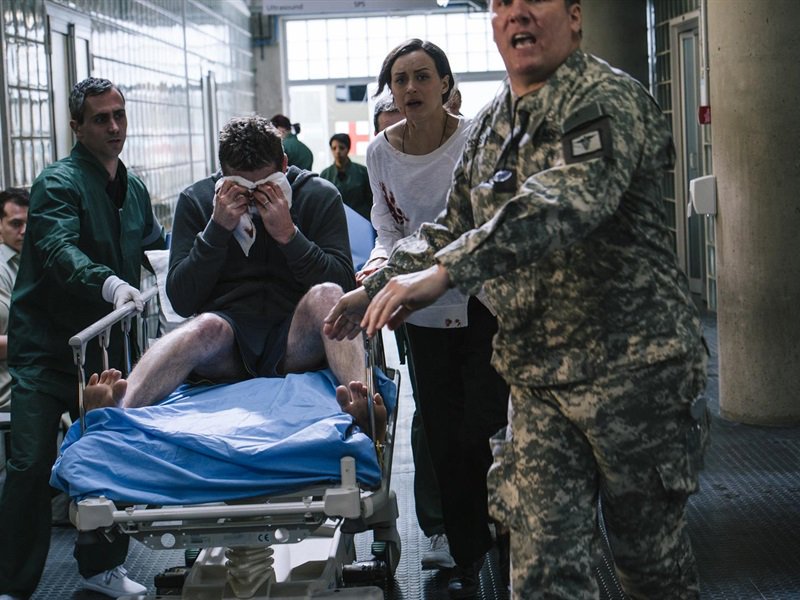 Di Marvel Cinematic Universe, Titan adalah tempat asalnya Thanos, si Dewa Akik. Namun, di Avengers: Infinity War (2018), yang saat ini sedang menguasai perbioskopan dunia, Titan dikisahkan sudah hancur. Juga akibat overpopulasi di masa lampau.
Oleh karena itu, Thanos mengambil kebijakan gila. Mengumpulkan enam batu akik Infinity Stones untuk menyapu separuh penghuni semesta. Agar penduduknya tidak berlebihan. Agar tercipta keseimbangan. Agar jagat raya kembali menjadi tempat yang nyaman untuk ditinggali.
Oke. Cukup soal Thanos. Sekarang, kembali ke Sam Worthington. Kali ini, dia berperan sebagai Letnan Rick Janssen, seorang tentara yang terpilih untuk menjadi objek eksperimen ilmiah. Untuk dikirim ke Titan.
Tujuan percobaan tersebut adalah menjadikan Rick sebagai manusia super. Agar mampu bertahan di lingkungan Titan yang keras. Eksperimen itu memang berhasil. Namun, di luar dugaan, menimbulkan efek samping yang mengancam keselamatan umat manusia.
Awalnya, selain dibintangi Sam Worthington, The Titan bakal memasang Sofia Boutella sebagai pemeran pembantu. Namun, entah mengapa, bintang film The Mummy (2017) itu akhirnya batal main di sini.
Di Amerika dan beberapa negara lainnya, The Titan dirilis oleh Netflix pada 30 Maret 2018 yang lalu. Sayangnya, film besutan Lennart Ruff ini tidak mendapat sambutan positif dari para kritikus.
Akting Sam Worthington mendapat banyak kritikan. Dia dianggap tampil ala kadarnya. Skenarionya juga lemah, meski ide ceritanya, sebenarnya, cukup menarik bagi para penggemar fiksi ilmiah.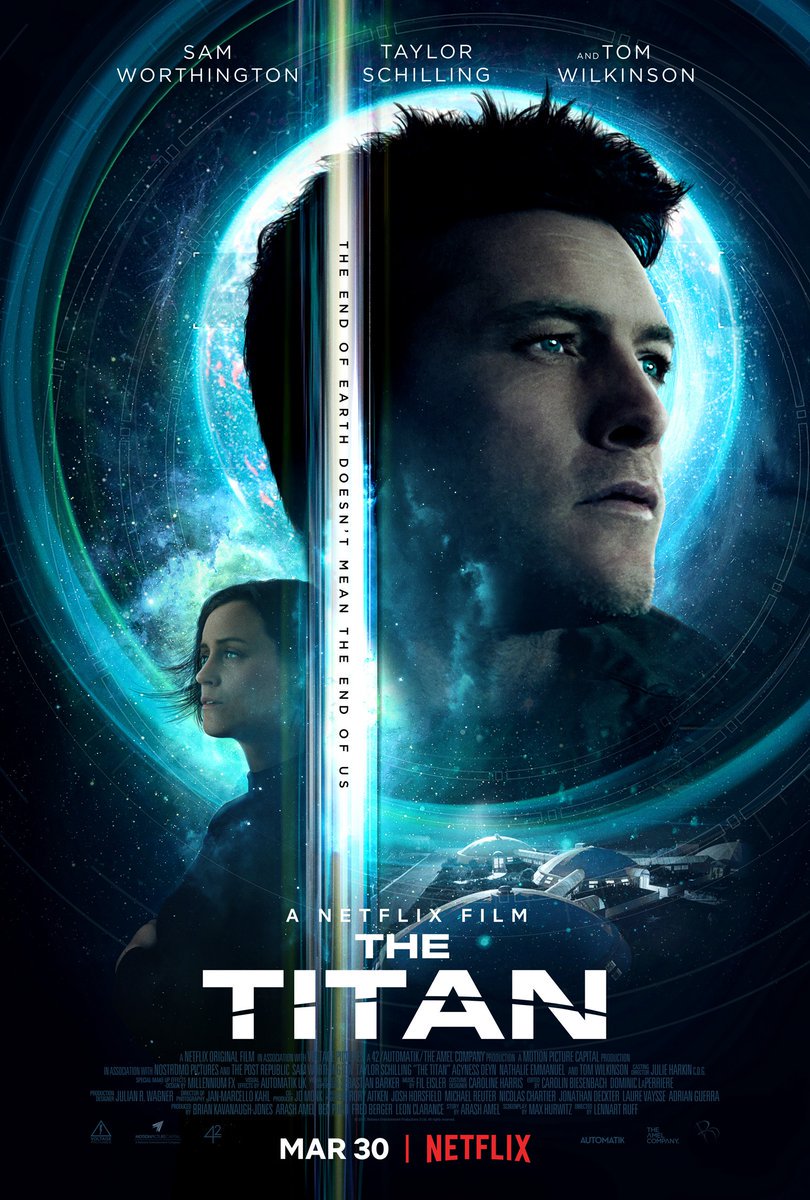 ***
The Titan
Sutradara: Lennart Ruff
Produser: Arash Amel, Fred Berger, Leon Clarance, Brian Kavanaugh-Jones, Ben Pugh
Penulis Skenario: Max Hurwitz
Pengarang Cerita: Arash Amel
Pemain: Sam Worthington, Taylor Schilling, Tom Wilkinson, Agyness Deyn, Nathalie Emmanuel, Corey Johnson, Aleksandar Jovanovic
Musik: Fil Eisler
Sinematografi: Jan-Marcello Kahl
Penyunting: Ann-Carolin Biesenbach
Produksi: Amel Company, The Motion Picture Capital
Distributor: Netflix
Durasi: 97 menit
Rilis: 30 Maret 2018 (Amerika Serikat), 8 Mei 2018 (Indonesia)
Rating (hingga 10 Mei 2018)
IMDb: 4,9/10
Rotten Tomatoes: 18%
Metacritic: 33/100
CinemaScore: –
***
Edwin Dianto
Pekerja Teks Komersial, Baper Blogger & Writer (Film, Football, Sports, Entertainment)
E-mail: edwindianto@gmail.com
Twitter/Instagram: @edwindianto
Blog: edwindianto.wordpress.com