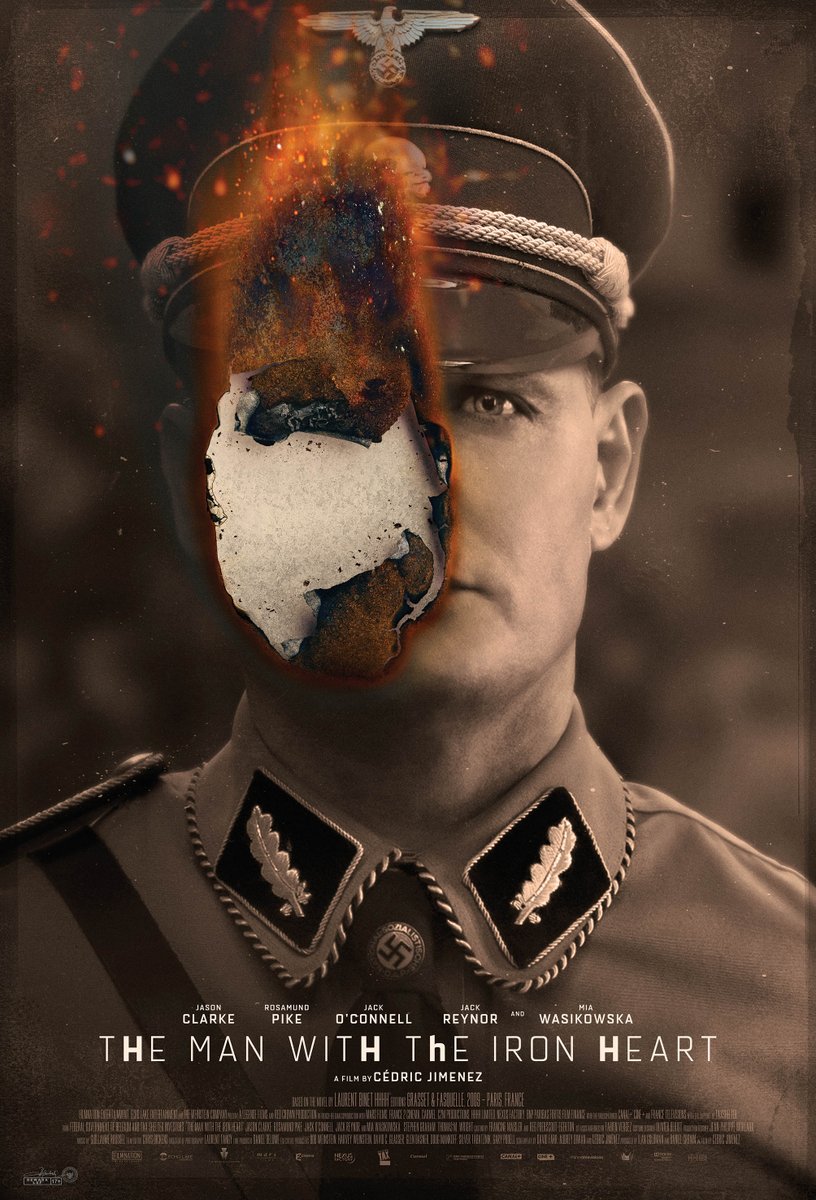 Reinhard Tristan Eugen Heydrich adalah salah satu petinggi Nazi yang paling penting pada masa Perang Dunia II. Adolf Hitler menjulukinya sebagai Pria Berhati Besi. The Man with the Iron Heart. Dia menjadi bawahan dari Heinrich Himmler. Yang disebut-sebut sebagai arsitek utama dari Holocaust alias genosida jutaan orang Yahudi.
Strategisnya posisi Heydrich di Nazi menjadikannya target salah satu operasi pembunuhan paling terkenal pada era Perang Dunia II. Tepatnya, pada 27 Mei 1942. Kala itu, pemerintah Cekoslovakia yang sedang berada di pengasingan melancarkan Operasi Anthropoid. Mereka mengutus dua agen rahasia, Jozef Gabcik dan Jan Kubis, untuk menghabisi Heydrich di Praha.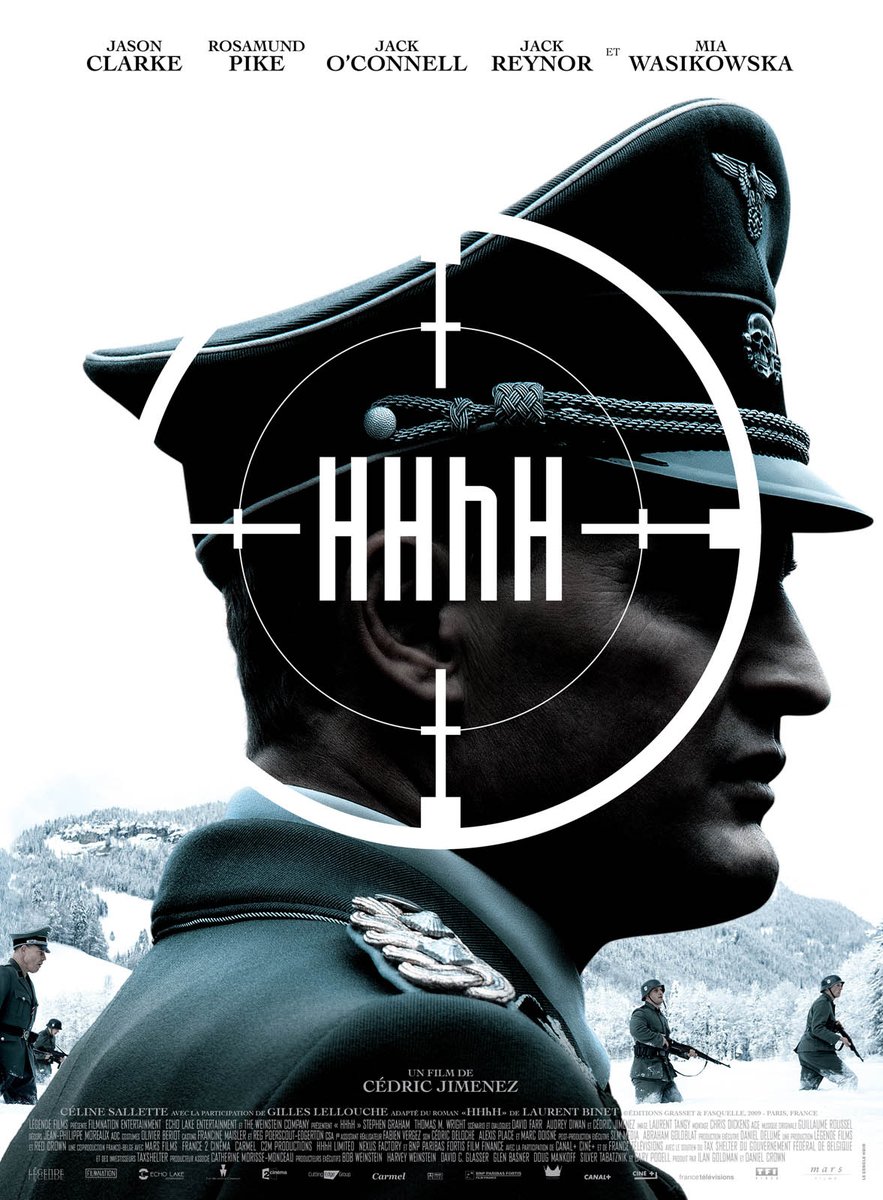 Kisah nyata tentang Operasi Anthropoid itulah yang diangkat menjadi sebuah novel oleh pengarang asal Prancis. Namanya Laurent Binet. Judul novelnya: HHhH. Singkatan dari Himmlers Hirn heisst Heydrich (Himmler's Brain is Called Heydrich).
Setelah dirilis pada 2010, novel HHhH yang menjadi debut Laurent Binet di dunia kepenulisan itu langsung mendapat respon positif dari para kritikus. Bahkan, berhasil menyabet beberapa penghargaan prestisius. Di antaranya: Prix Goncourt du Premier Roman (2010) dan New York Times Notable Book of the Year (2012).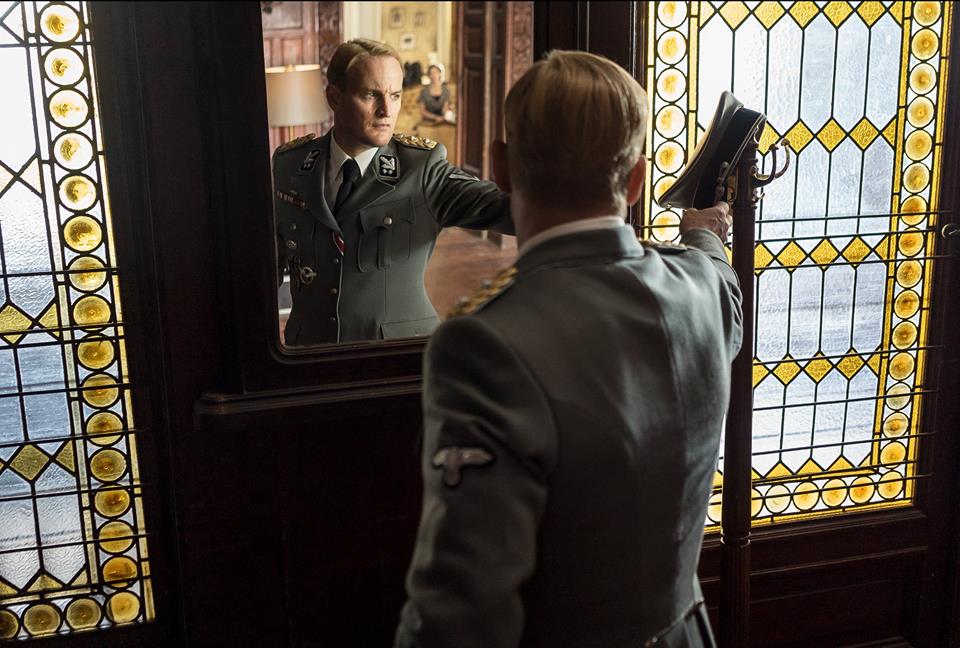 Kesuksesan novel HHhH tadi membuat beberapa produser asal Prancis dan Belgia tertarik untuk mengangkatnya ke layar lebar. Sutradara Cedric Jimenez kemudian ditunjuk untuk mengadaptasinya. Jadilah sebuah film berjudul The Man with the Iron Heart yang saat ini sedang diputar di bioskop-bioskop Cinema 21 Indonesia.
Proses syutingnya sendiri dimulai pada 14 September 2015 hingga 1 Februari 2016. Di Praha dan Budapest. Dengan melibatkan dua bintang Hollywood. Jason Clarke dan si sexy Rosamund "Gone Girl" Pike. Yang berperan sebagai suami-istri, Reinhard dan Lina Heydrich. Selain itu, juga ada Mia "Alice in Wonderland" Wasikowska yang menjadi aktris pendukung.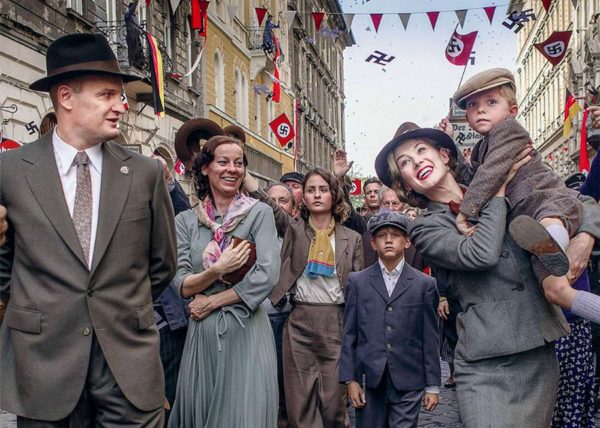 Awalnya, The Man with the Iron Heart direncanakan rilis pada 2016. Namun, akhirnya diundur hingga 2017 untuk menghindari kebingungan penonton dengan Anthropoid yang dibintangi Cillian Murphy dan Jamie Dornan. Film yang juga mengangkat kisah yang sama itu dirilis pada musim panas 2016.
Sayangnya, setelah tayang perdana di Prancis pada 7 Juni 2017, film yang dirilis di Kanada dengan judul Killing Heydrich itu mendapat sambutan kurang positif dari para kritikus. Meski demikian, bagi para penggemar sejarah berbalut Perang Dunia II, tontonan berdurasi 120 menit ini tetap layak untuk disimak.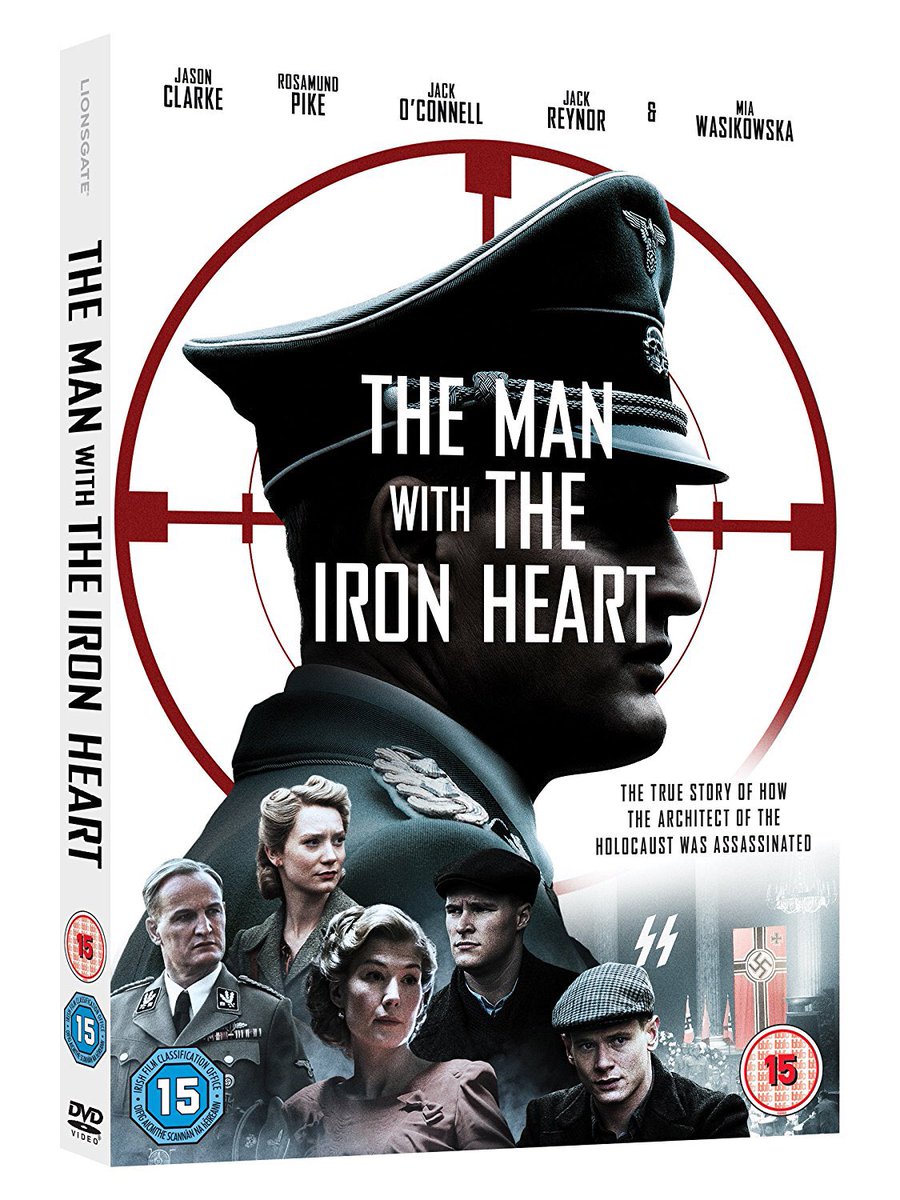 ***
The Man with the Iron Heart
Sutradara: Cédric Jimenez
Produser: Benjamin Drouin, Alain Goldman, Simon Istolainen
Penulis Skenario: David Farr, Audrey Diwan, Cédric Jimenez
Berdasarkan: HHhH by Laurent Binet
Pemain: Jason Clarke, Rosamund Pike, Jack O'Connell, Jack Reynor, Mia Wasikowska
Musik: Guillaume Roussel
Sinematografi: Laurent Tangy
Penyunting: Chris Dickens
Produksi: Légende Films, FilmNation Entertainment, Echo Lake Entertainment
Distributor: Mars Films (Prancis)
Durasi: 120 menit
Budget: USD 27,8 juta
Rilis: 7 Juni 2017 (Prancis), 20 April 2018 (Indonesia)
Rating (hingga 29 Mei 2018)
IMDb: 6,4/10
Rotten Tomatoes: 57%
Metacritic: –
CinemaScore: –
***
Edwin Dianto
Pekerja Teks Komersial, Baper Blogger & Writer (Film, Football, Sports, Entertainment)
E-mail: edwindianto@gmail.com
Twitter/Instagram: @edwindianto
Blog: edwindianto.wordpress.com