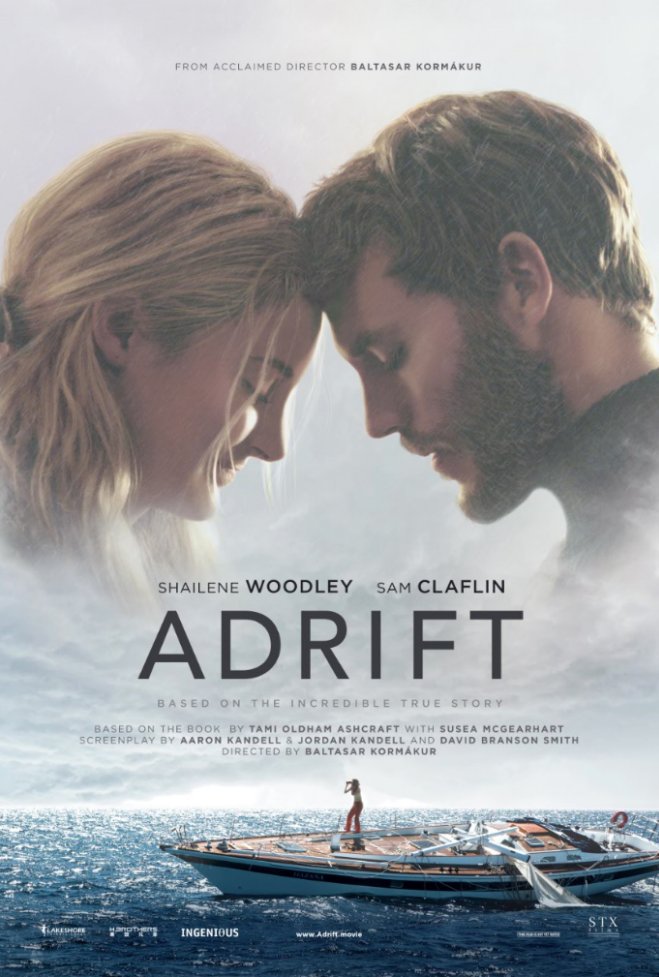 Apa jadinya jika dua bintang yang dulu melejit lewat film young-adult dipertemukan? Adrift adalah jawabannya. Iya, film drama romantis yang sedang tayang di Cinemaxx Theater dan CGV Cinemas Indonesia ini mempersatukan Sam Claflin dan Shailene Woodley. Yang sebelumnya terkenal lewat franchise The Hunger Games dan Divergent.
Adrift sendiri diangkat dari kisah nyata. Yang menceritakan perjuangan Tami Oldham Ashcraft (Shailene Woodley) dan tunangannya, Richard Sharp (Sam Claflin). Pada bulan September 1983, mereka terombang-ambing di tengah lautan. Akibat terjangan badai besar.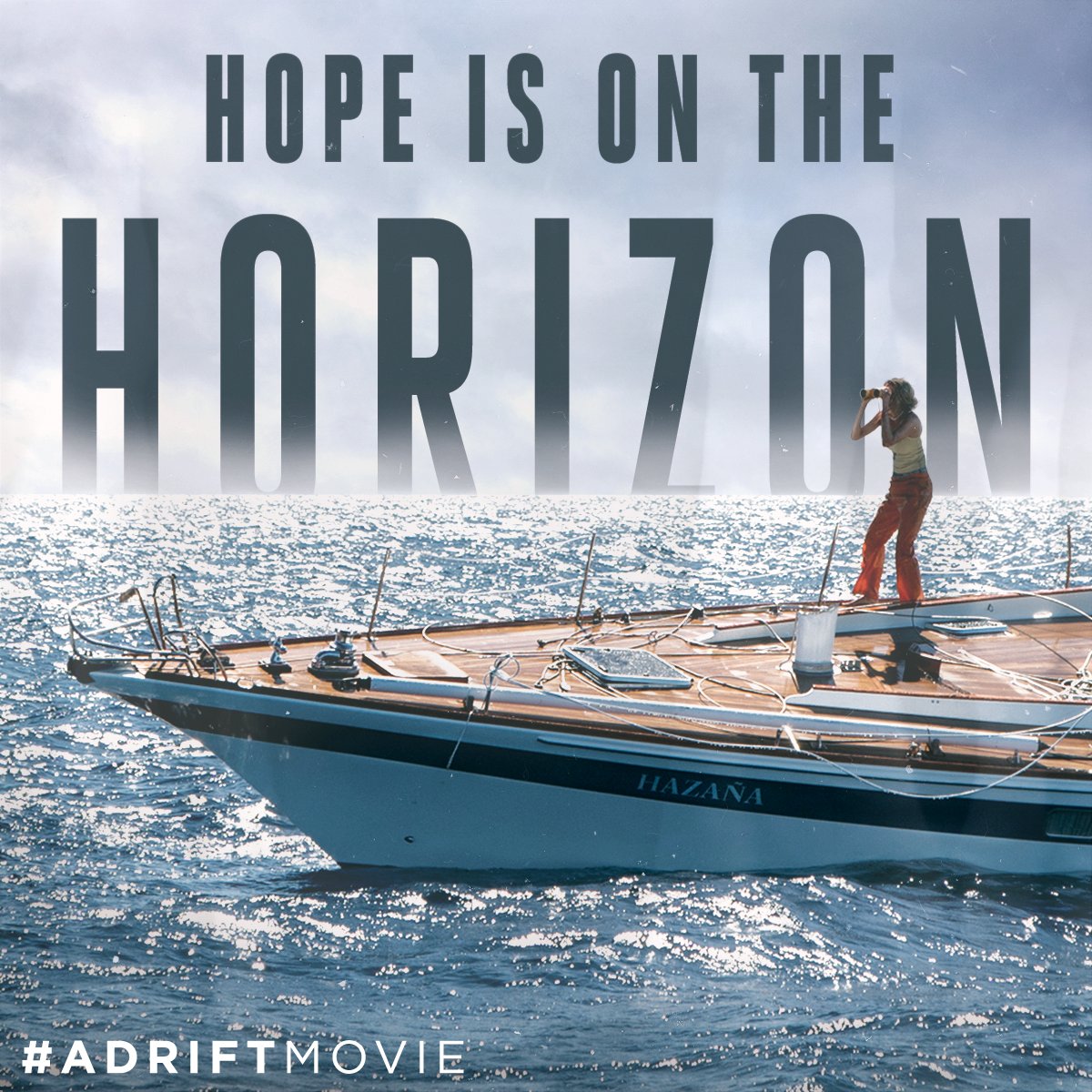 Tami dan Richard adalah sepasang anak muda yang memang suka berpetualang di lautan. Bisa dibilang, mereka adalah pelaut yang berpengalaman. Keduanya berusaha menemukan arti kehidupan dengan melakukan perjalanan dan petualangan.
Setelah enam bulan berlayar, Tami dan Richard berkomitmen untuk melintasi lautan lepas. Samudera Pasifik. Sejauh 6.500 km. Dari Tahiti. Menuju ke San Diego, California. Dengan menggunakan yacht Hazana. Yang panjangnya hanya 13 m.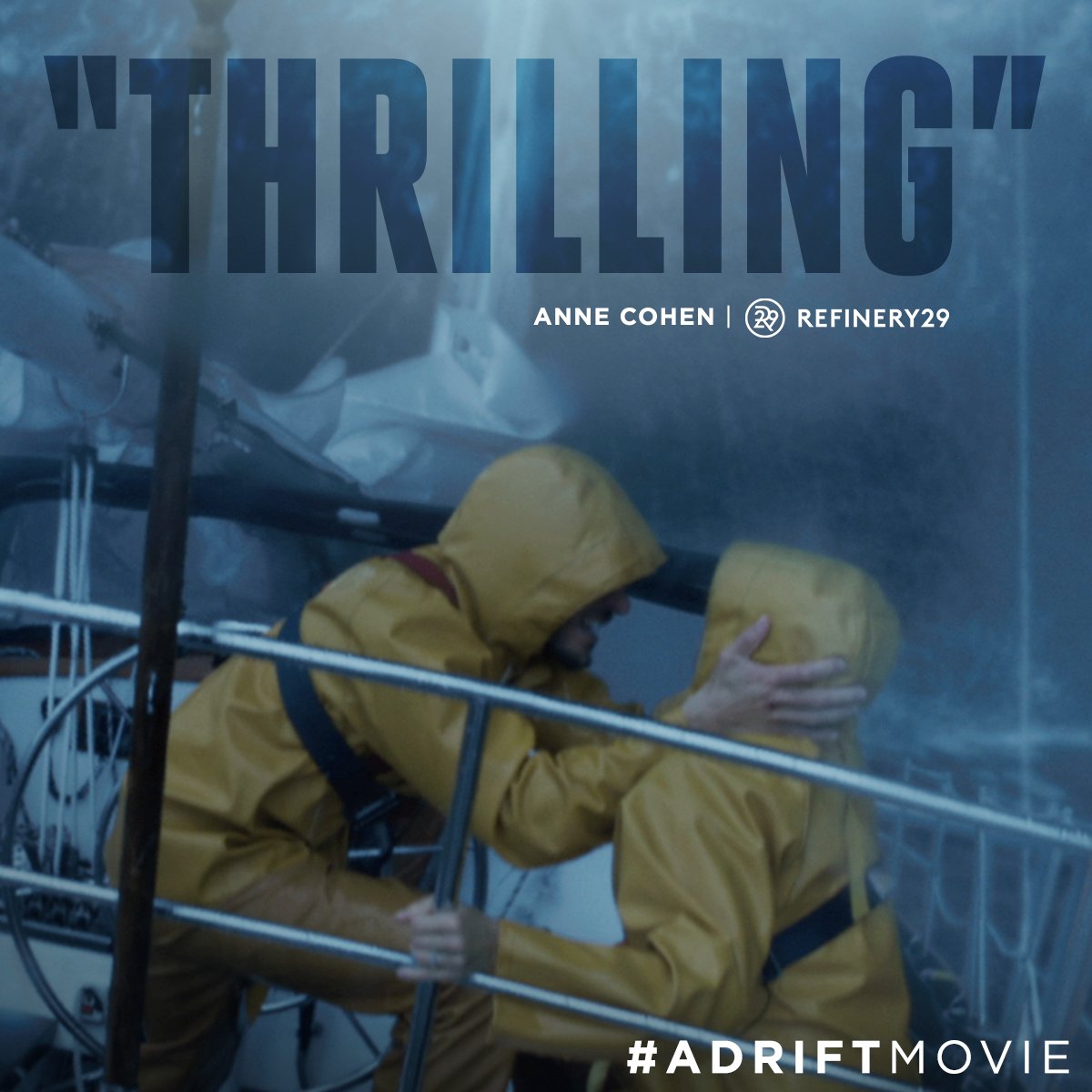 Namun, semesta berkehendak lain. Ketika sedang asyik mengarungi lautan, alam seakan menguji kekuatan cinta Tami dan Richard. Dengan mengirimkan Badai Raymond. Yang disebut-sebut sebagai salah satu badai terbesar yang pernah tercatat. Kapal Hazana pun hancur. Begitu pula dengan radio dan alat komunikasinya. Rusak.
Setelah 27 jam tak sadarkan diri, Tami terbangun. Dan menemukan Richard terluka parah. Di tengah lautan. Tanpa harapan untuk ditolong orang lain. Tami harus mengandalkan kekuatan hatinya. Dia bertekad untuk menyelamatkan dirinya sendiri dan satu-satunya pria yang dicintainya.
Kisah film Adrift bakal berfokus pada perjuangan Tami. Yang tetap bertahan dan melanjutkan pelayaran setelah kekasihnya cedera akibat badai. Kisah nyata tersebut sudah terlebih dahulu diterbitkan dalam sebuah buku. Yang berjudul: Red Sky in Mourning: A True Story of Love, Loss, and Survival at Sea.
Iya. Tami Oldham Ashcraft memang akhirnya selamat. Setelah terombang-ambing selama 41 hari. Di tengah Samudera Pasifik. Dia berhasil mencapai Pulau Hilo, Hawaii. Dengan menumpang peralatan seadanya.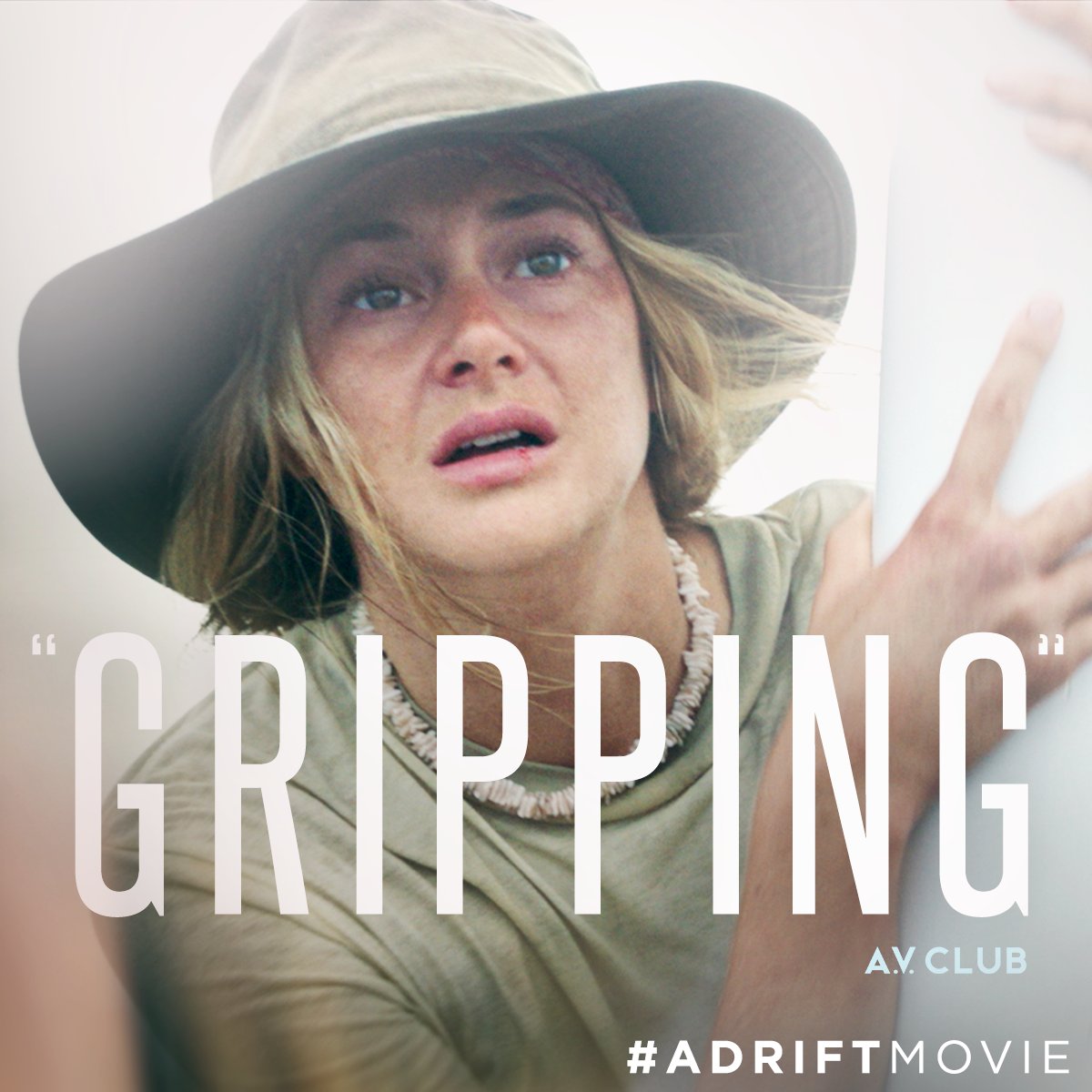 Meski sudah sering main film, bagi Shailene Woodley, persiapan untuk membintangi Adrift adalah yang terberat sepanjang karirnya. Mungkin, Dilan pun tak akan kuat. Aktris supercantik bermata sendu itu harus menjalani diet ketat.
Selama dua minggu, Shailene hanya makan sekaleng salmon, brokoli rebus, dan dua kuning telur. Setiap hari. Totalnya hanya 350 kalori. Bahkan, dia sering nggak bisa tidur karena lapar. Akhirnya, cewek berusia 26 tahun itu hanya minum segelas wine.
Diet ketat itu memang harus dijalani untuk mengubah penampilan fisik Shailene. Tubuhnya harus tampak kuat. Tapi kelaparan. Seperti yang dialami Tami di kisah nyatanya.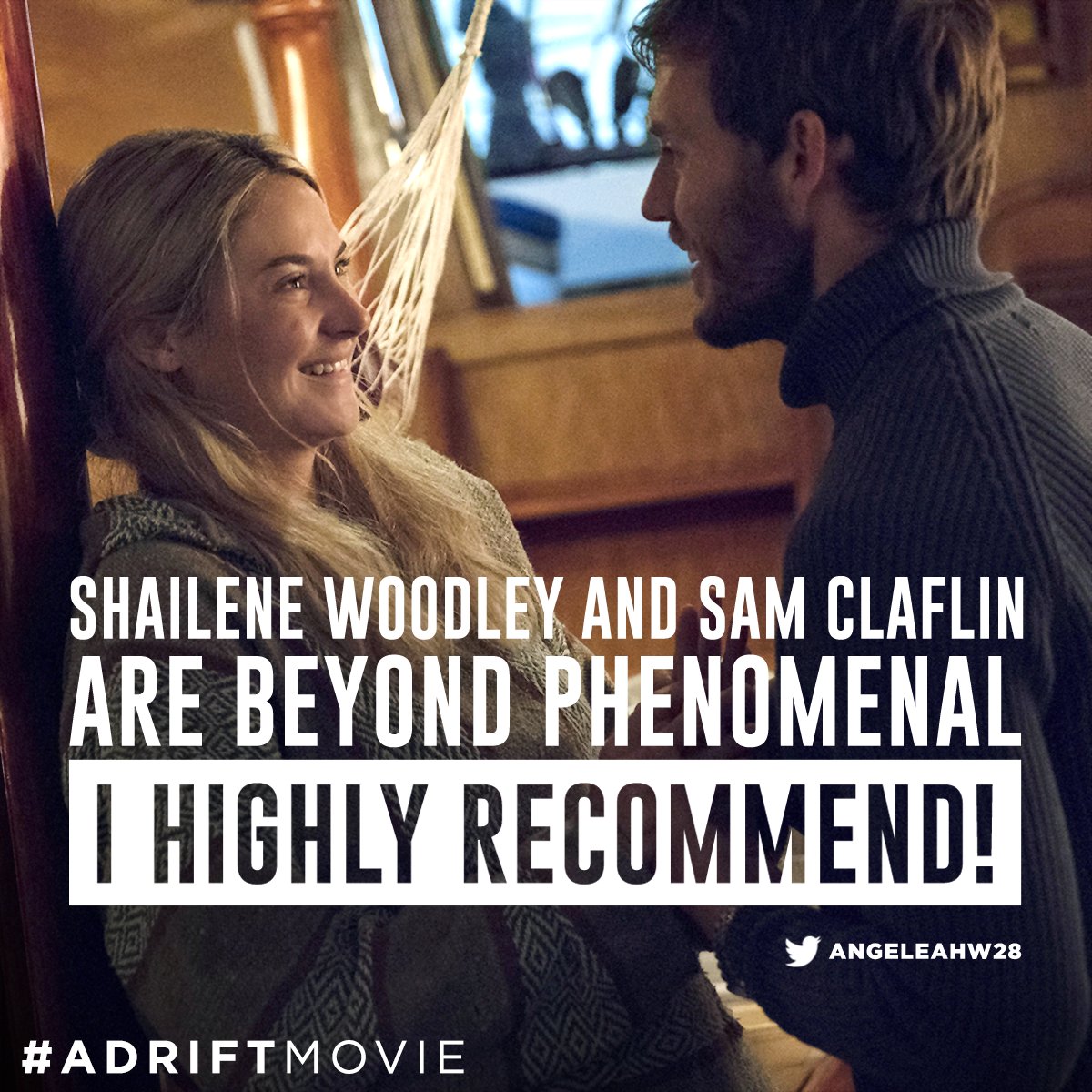 Proses syuting Adrift sendiri mengambil lokasi di Fiji. Pada bulan Juli 2017. Berlangsung selama lima pekan. Menurut Shailene, setiap hari, para kru dan pemain harus berlayar selama dua jam. Ke tengah lautan. Untuk mengambil gambar. Alhasil, banyak di antara mereka yang mengalami mabuk laut.
Oh, ya. Peran sebagai Richard Sharp, semula, diperuntukkan bagi Miles Teller. Namun, karena jadwalnya bentrok, bintang franchise Divergent itu mengundurkan diri. Posisinya kemudian diambil alih oleh Sam Claflin.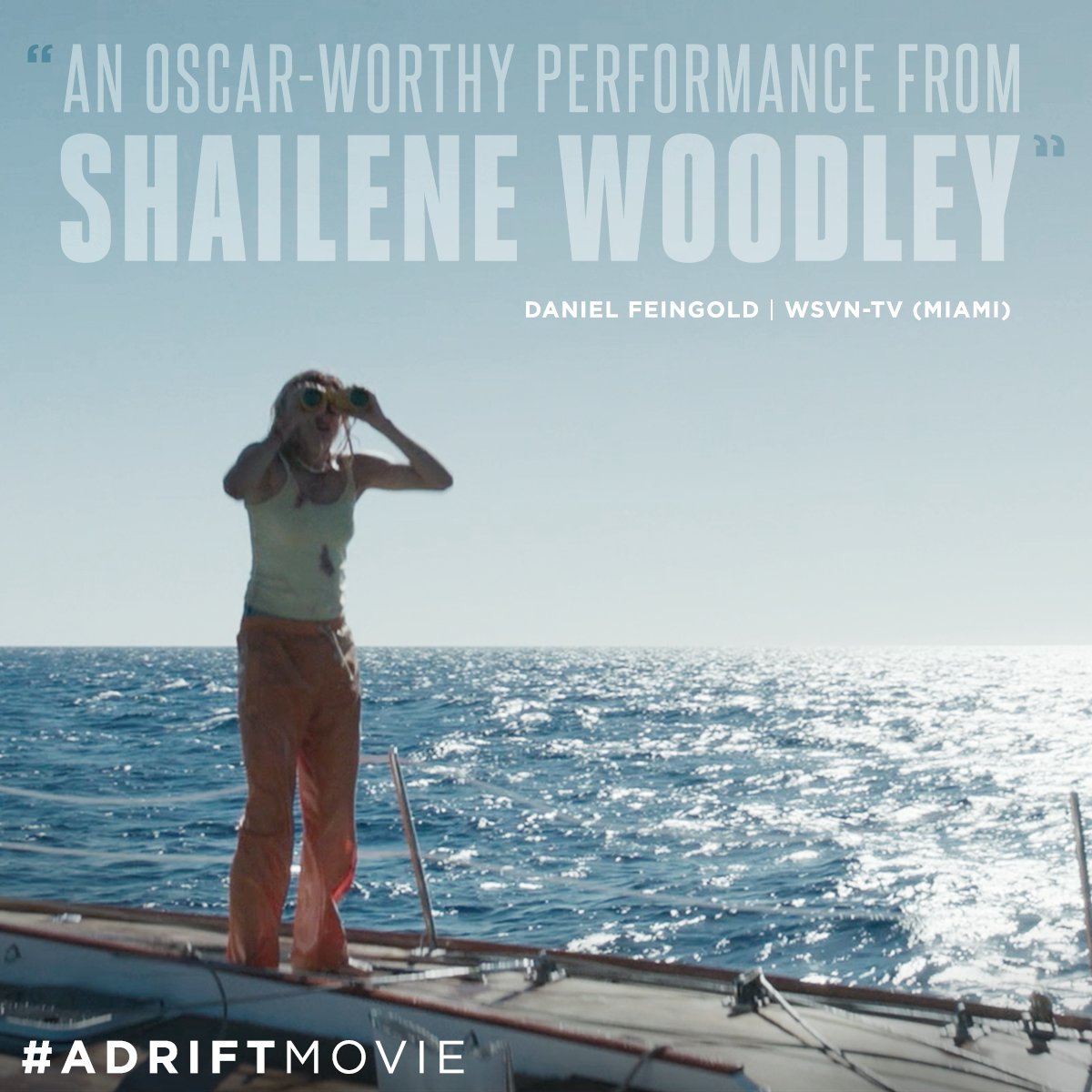 Setelah dirilis di Amerika pada 1 Juni 2018, Adrift mendapat respon lumayan dari para kritikus. Sinematografinya banyak dipuji. Begitu juga dengan penampilan Shailene Woodley. Perjuangan dietnya, ternyata, tidak sia-sia.
Akting apik Shailene berhasil mengangkat Adrift. Menjadi sebuah film love story dengan survival drama yang tak terlupakan.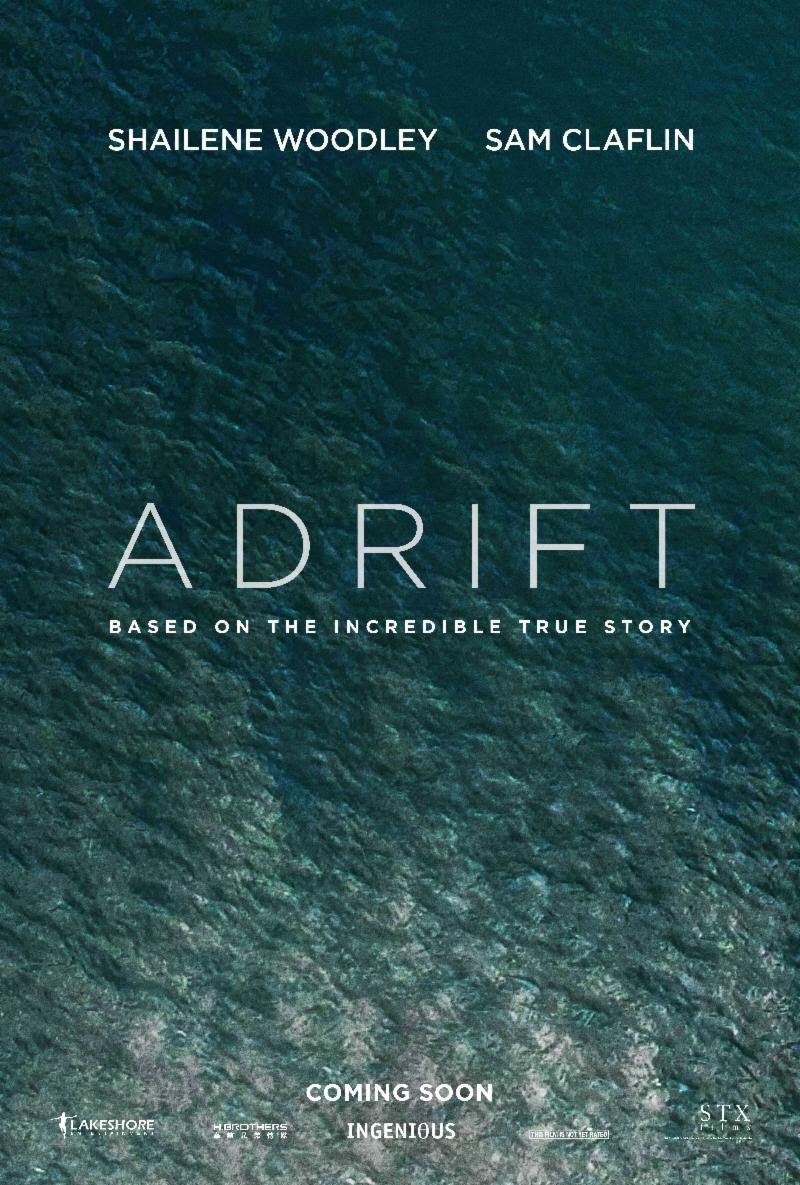 ***
Adrift
Sutradara: Baltasar Kormákur
Produser: Baltasar Kormákur, Aaron Kandell, Jordan Kandell, Ralph Winter, Shailene Woodley
Penulis Skenario: Aaron Kandell, Jordan Kandell, David Branson Smith
Berdasarkan: Red Sky in Mourning: A True Story of Love, Loss, and Survival at Sea by Tami Oldham Ashcraft, Susea McGearhart
Pemain: Shailene Woodley, Sam Claflin
Musik: Volker Bertelmann
Sinematografi: Robert Richardson
Penyunting: John Gilbert
Produksi: Lakeshore Entertainment, Ingenious Media, RVK Studios, Huayi Brothers Pictures, STXfilms
Distributor: STXfilms
Durasi: 96 menit
Budget: USD 35 juta
Rilis: 1 Juni 2018 (Amerika Serikat), 1 Agustus 2018 (Indonesia)
Rating (hingga 2 Agustus 2018)
IMDb: 6,7/10
Rotten Tomatoes: 73%
Metacritic: 56/100
CinemaScore: B
***
Edwin Dianto
Pekerja Teks Komersial, Baper Blogger & Writer (Film, Football, Sports, Entertainment)
E-mail: edwindianto@gmail.com
Twitter/Instagram: @edwindianto
Blog: edwindianto.wordpress.com