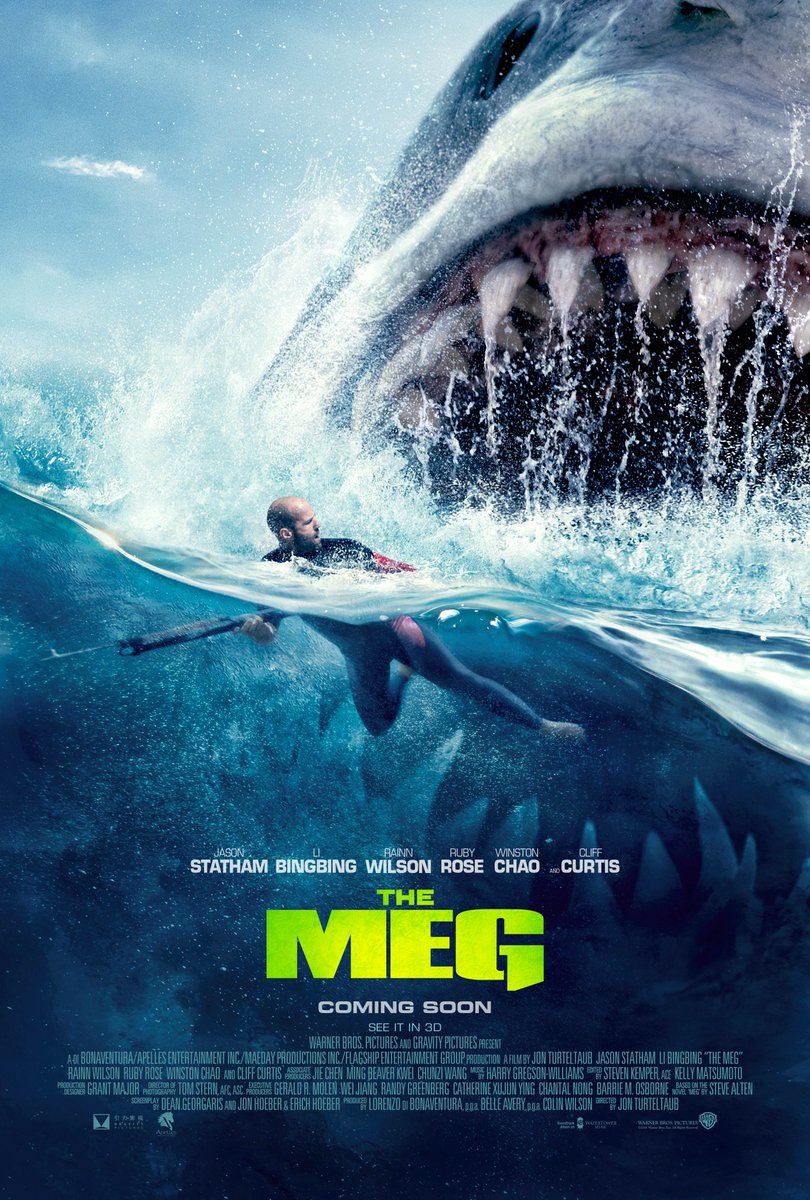 Meg: A Novel of Deep Terror adalah sebuah horror fiksi-ilmiah. Karya Steve Alten. Pertama kali diterbitkan pada Juli 1997. Mengisahkan petualangan seorang tentara angkutan laut. Sekaligus penyelam underwater deep-sea. Yang bernama Jonas Taylor.
Kesuksesan novel pertama tadi membuat Steve Alten melanjutkannya menjadi sebuah serial. Total ada enam sekuel novel Meg yang sudah diterbitkan. Yaitu The Trench, MEG: Primal Waters, MEG: Hell's Aquarium, MEG: Origins, MEG: Night Stalkers, dan MEG: Generations.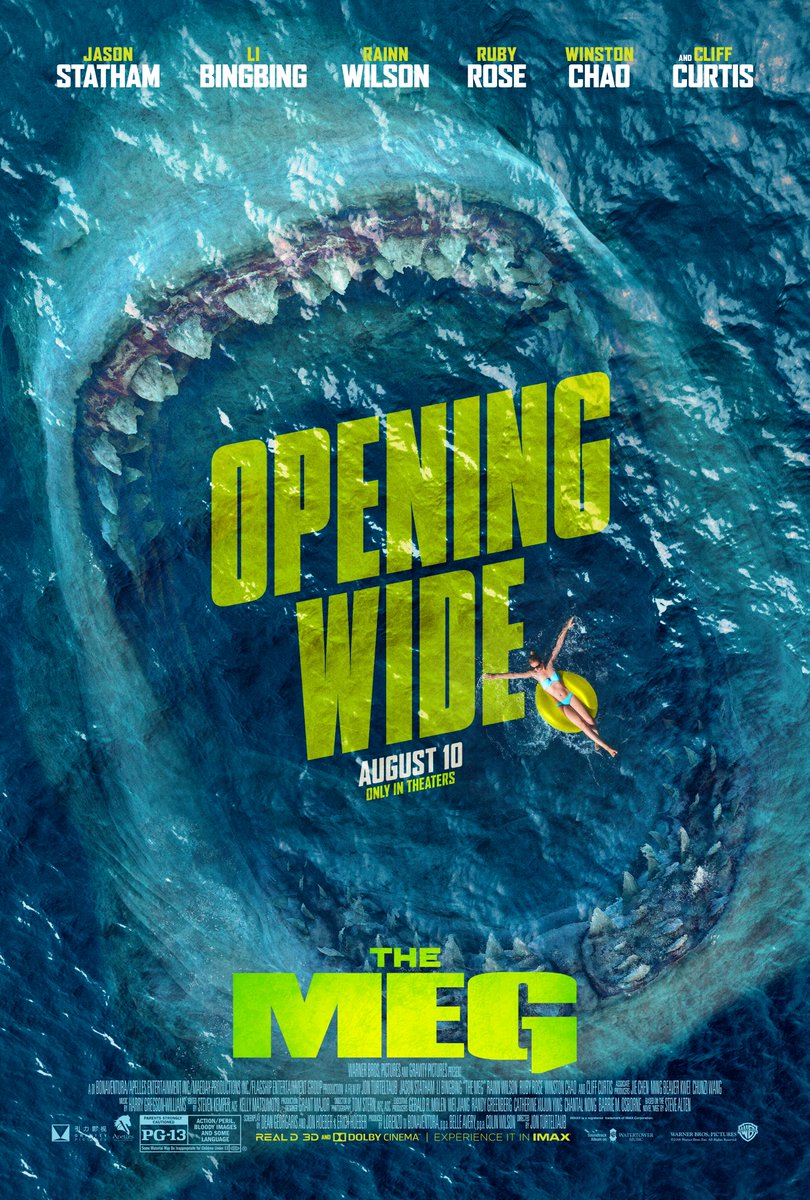 Pada 1997, sebenarnya, Disney sudah membeli hak untuk memfilmkan novel Meg dari Steve Alten. Namun, entah kenapa, proyek tersebut tidak pernah terealisasi.
Beberapa tahun kemudian, New Line Cinema mengambil alih proyek film Meg. Rencananya bakal dirilis pada 2008. Dua sineas ternama digadang-gadang menjadi sutradaranya. Yaitu Jan de Bont dan Guillermo del Toro. Namun, pada Juli 2007, New Line Cinema tiba-tiba membatalkannya.
Setelah hampir 10 tahun tanpa kabar, proyek film Meg akhirnya menemukan titik terang. Produksinya ditangani oleh Warner Bros. Pictures. Yang bekerja sama dengan Gravity Pictures. Awalnya, yang menjadi sutradara adalah Eli Roth. Sebelum akhirnya mengundurkan diri. Karena perbedaan ide kreatif. Posisinya kemudian digantikan oleh Jon Turteltaub.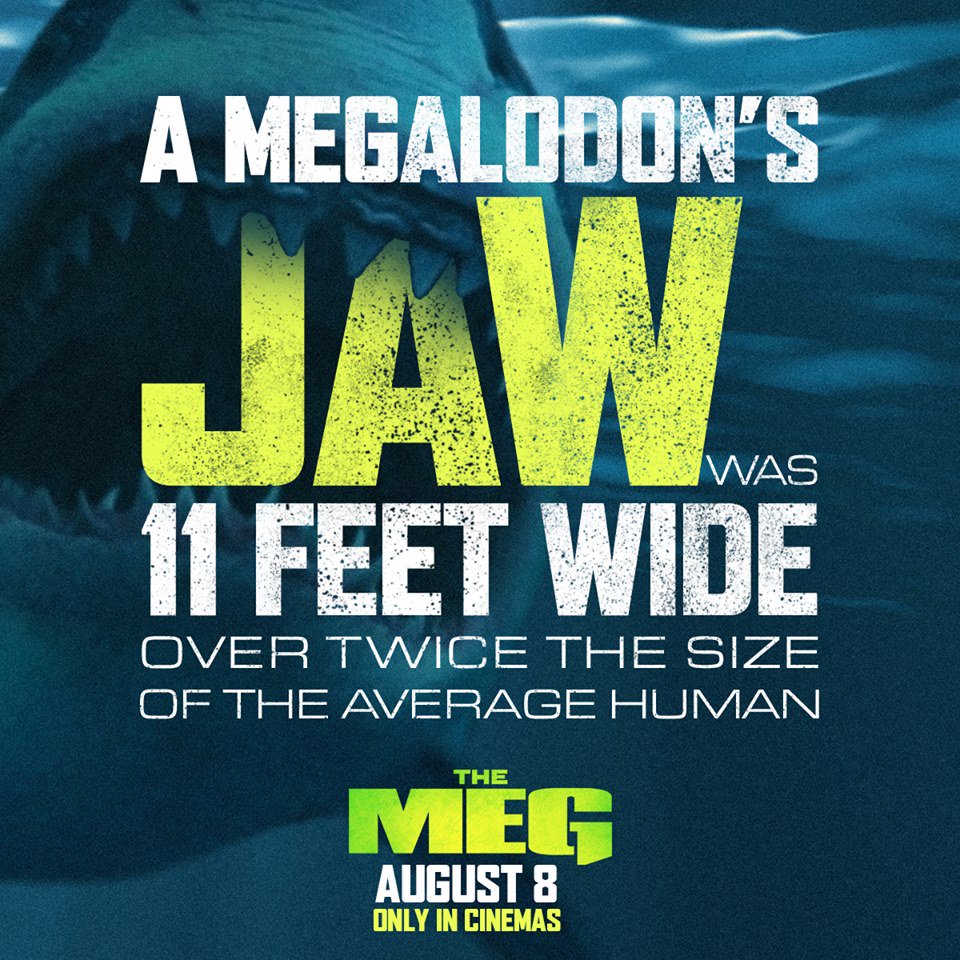 Film The Meg sendiri mengisahkan tentang sekelompok ilmuwan yang terjebak dalam sebuah fasilitas bawah laut. Di dasar Samudera Pasifik. Akibat serangan Megalodon. Alias hiu purba raksasa. Yang panjangnya 75 kaki (sekitar 23 meter).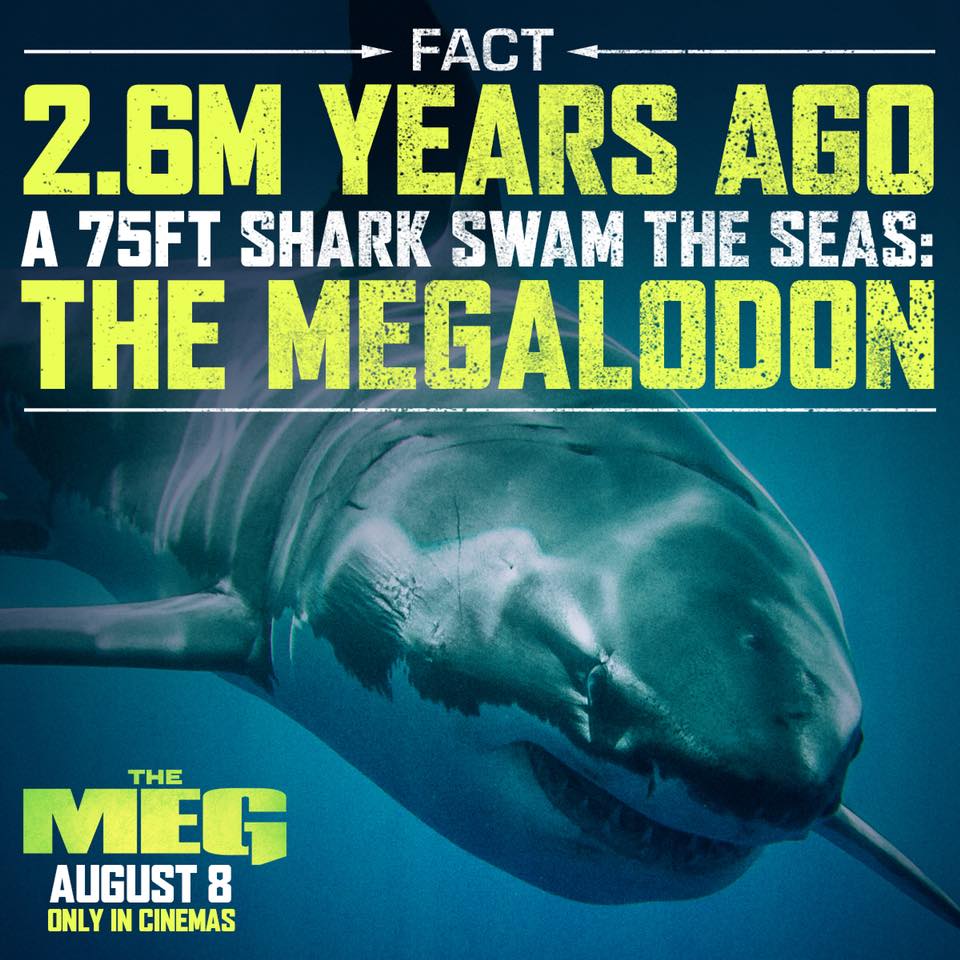 The Meg adalah panggilan sayang untuk Megalodon. Yang artinya the Big Tooth. Alias si Gigi Besar. Beratnya mencapai 100 ton. Ukurannya sekitar 10 kali lebih besar daripada dinosaurus T-Rex. Diperkirakan hidup 2,6 juta tahun yang lampau. Seharusnya, sekarang sudah punah.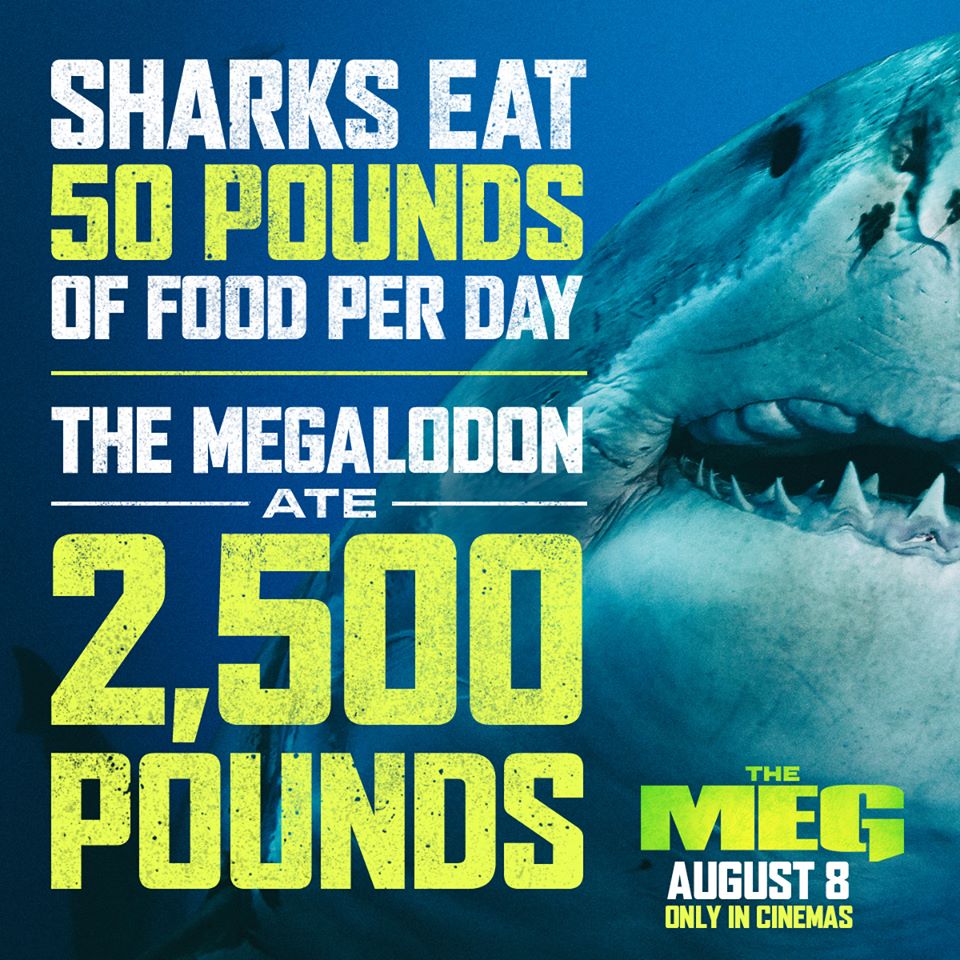 Salah satu dari ilmuwan terperangkap tadi adalah Suyin (Li Bingbing). Anak dari oceanographer ternama, Dr. Minway Zhang (Winston Chao). Yang kemudian merekrut seorang ahli penyelaman bawah laut, Jonas Taylor (Jason Statham), untuk menyelamatkan putri cantiknya tersebut.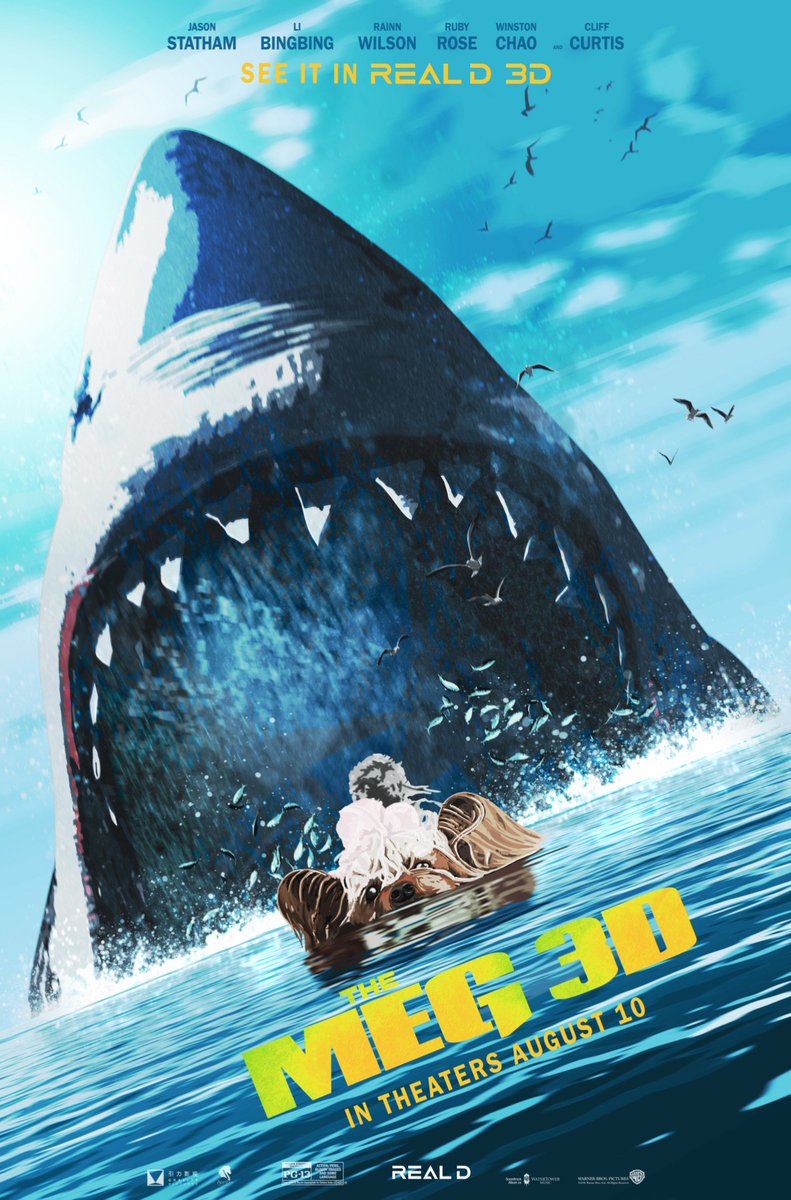 Jonas Taylor sebenarnya adalah mantan tentara angkatan laut. Tepatnya, mantan anggota pasukan khusus. Yang dulu pernah gagal dalam menghadapi makhluk buas di dasar samudera.
Kini, Taylor harus menghadapi trauma masa lalunya. Untuk menyelamatkan para ilmuwan tadi. Yang di antaranya ada wanita yang dulu pernah mengisi hatinya. Sekaligus menghentikan sang hiu Megalodon. Agar tidak menghabisi orang-orang yang sedang berwisata di pantai.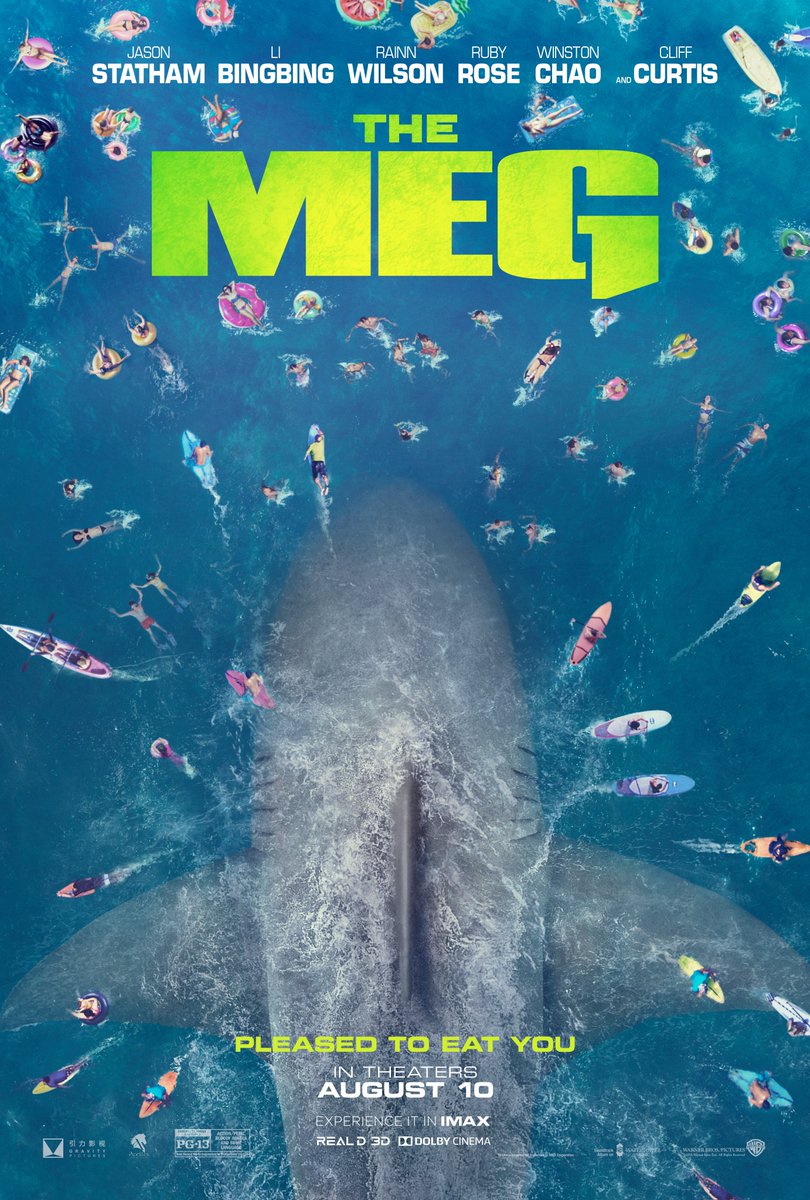 Proses syuting The Meg sendiri mengambil lokasi di West Auckland, Selandia Baru. Dimulai pada 13 Oktober 2016 dan berakhir pada 11 Januari 2017. Rencana semula, film blockbuster berbujet USD 150 juta ini dirilis pada 2 Maret 2018. Namun, akhirnya, diundur hingga 10 Agustus 2018.
Sebagai pemeran utama The Meg, Jason Statham melakukan persiapan yang tidak main-main. Sebelum menjalani syuting, aktor laga berusia 51 tahun itu memutuskan berenang dengan hiu-hiu hidup. Menurut dia, akan lebih baik jika tahu seperti apa rasanya berhadapan langsung dengan hiu betulan. Demi totalitas aktingnya. Oleh karena itu, aktor asal Inggris itu pergi melalukan scuba diving. Ke Fiji.
Di sana, Jason Statham dan rekan-rekannya memberi makan langsung ikan hiu. Jenis bull shark. Yang panjangnya sekitar tiga meter itu. Dengan makanan berupa kepala ikan tuna. Saat memberi makan tersebut, Jason Statham dkk berbaris di balik dinding karang. Hiu-hiu ganas itu kemudian mengitari mereka. Jaraknya hanya sekitar dua kaki. Alias setengah meter!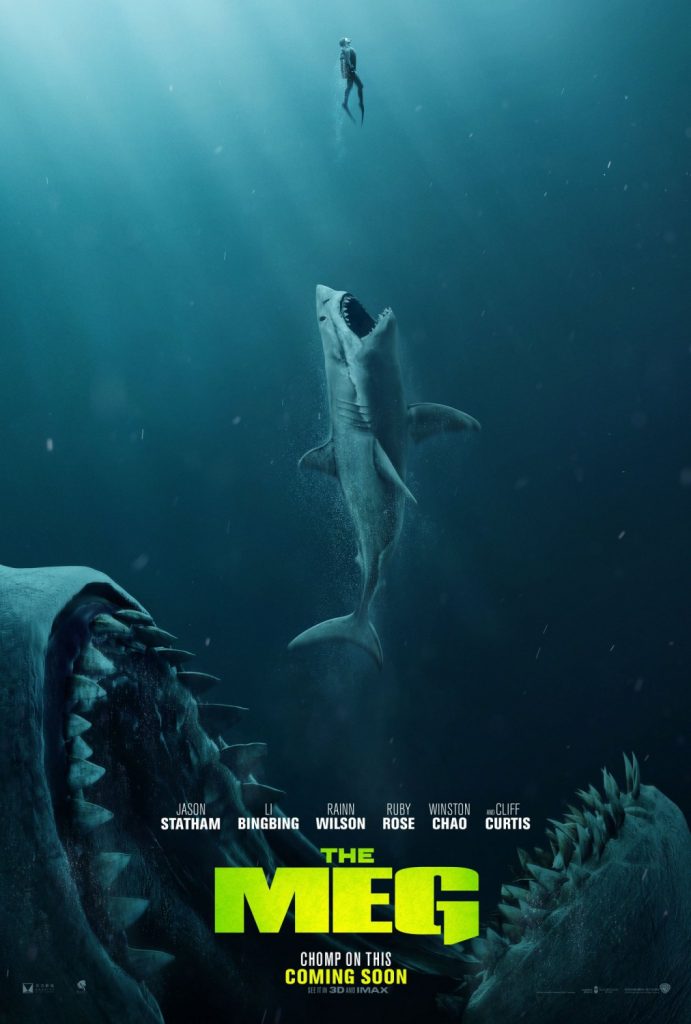 Jason Statham sendiri adalah seorang penyelam berpengalaman. Bahkan, pada 1993, dia sempat mewakili Inggris dalam ajang Commonwealth Games. Di cabang olahraga menyelam. Selama 20 tahun terakhir, bintang franchise Transporter itu juga gemar melakukan scuba diving.
Jason Statham mengaku sudah berada di kolam renang sepanjang hidupnya. Dia belajar scuba diving saat menjalani syuting film Transporter yang pertama. Pelatihnya adalah seorang penyelam militer. Rekan sutradara Luc Besson yang membesut film tersebut.
Dengan segudang pengalamannya itu, Jason Statham yakin: Dirinya adalah pilihan yang tepat untuk membintangi The Meg. Mari kita lihat saja hasilnya.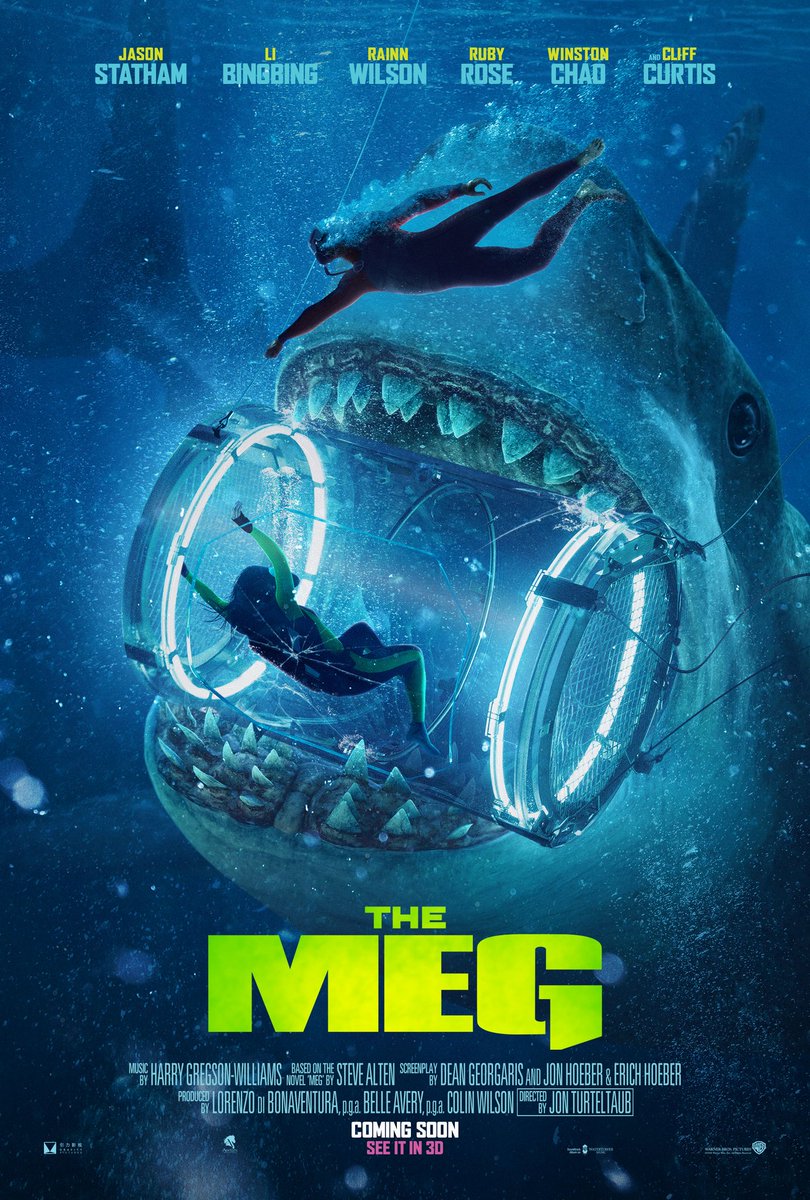 ***
The Meg
Sutradara: Jon Turteltaub
Produser: Lorenzo di Bonaventura, Colin Wilson, Belle Avery
Penulis Skenario: Dean Georgaris, Jon Hoeber, Erich Hoeber
Berdasarkan: Meg: A Novel of Deep Terror by Steve Alten
Pemain: Jason Statham, Li Bingbing, Rainn Wilson, Ruby Rose, Winston Chao, Cliff Curtis
Musik: Harry Gregson-Williams
Sinematografi: Tom Stern
Penyunting: Steven Kemper
Produksi: Warner Bros. Pictures, Gravity Pictures, Flagship Entertainment, Apelles Entertainment, Di Bonaventura Pictures, Maeday Productions
Distributor: Warner Bros. Pictures
Durasi: 113 menit
Budget: USD 150 juta
Rilis: 8 Agustus 2018 (Indonesia), 10 Agustus 2018 (Amerika Serikat)
Rating (hingga 6 Agustus 2018)
IMDb: –
Rotten Tomatoes: –
Metacritic: –
CinemaScore: –
***
Edwin Dianto
Pekerja Teks Komersial, Baper Blogger & Writer (Film, Football, Sports, Entertainment)
E-mail: edwindianto@gmail.com
Twitter/Instagram: @edwindianto
Blog: edwindianto.wordpress.com