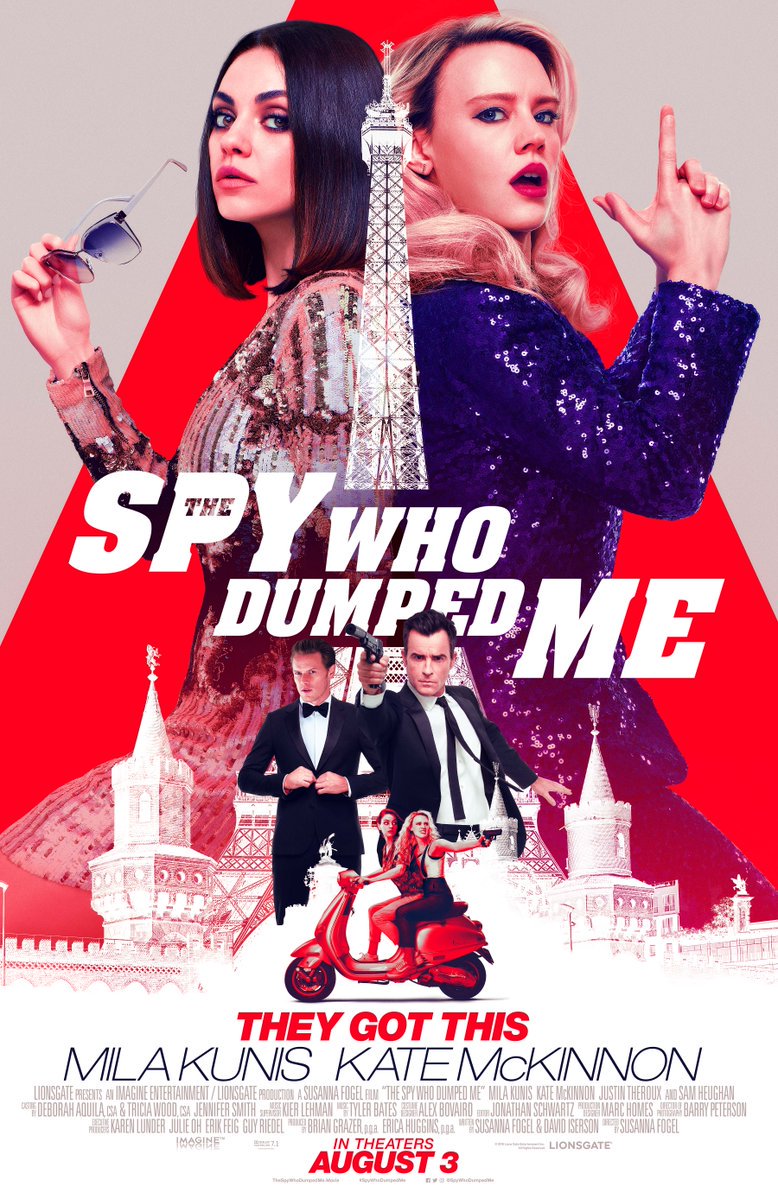 Tidak banyak bintang film yang mampu eksis di Hollywood sejak masih anak-anak hingga dewasa. Salah satunya adalah Mila Kunis. Yang sekarang menjadi istri Ashton Kutcher itu. Padahal, dia adalah imigran asal Ukraina. Bukan asli orang Amerika.
Sejak tampil di Piranha (1995), saat usianya baru 12 tahun, Mila Kunis memang rutin menghiasi film-film Hollywood hingga saat ini. Nyaris setiap tahun namanya muncul. Beberapa yang dia bintangi merupakan film yang cukup populer. Sebut saja Max Payne (2008), Extract (2009), The Book of Eli (2010), Black Swan (2010), Ted (2012), Oz the Great and Powerful (2013), dan Bad Moms (2016).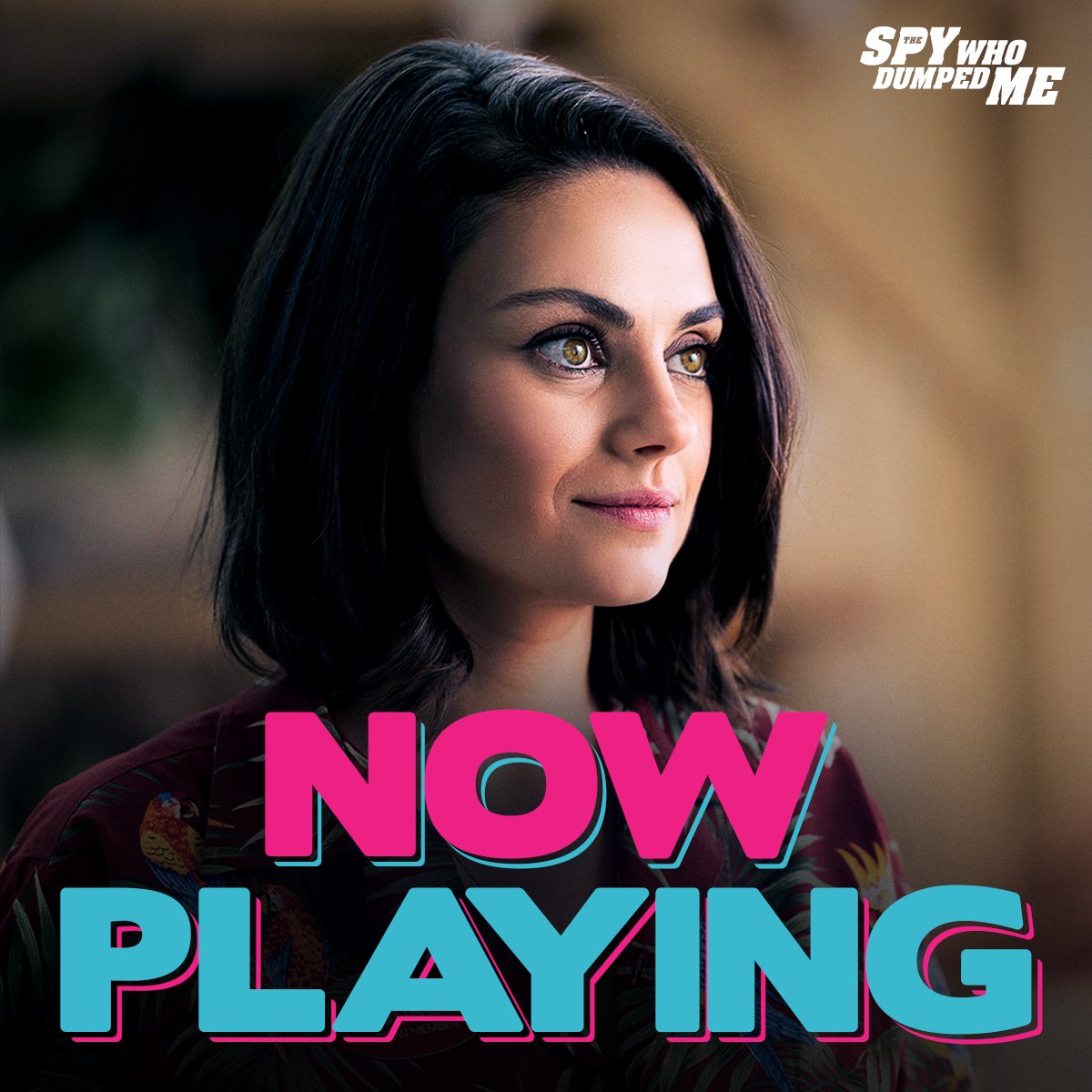 Tahun ini, Mila Kunis kembali tampil. Di The Spy Who Dumped Me. Sebuah film action comedy. Yang sudah tayang di bioskop-bioskop Cinema 21 Indonesia sejak 1 Agustus 2018 yang lalu.
Sesuai dengan judulnya, The Spy Who Dumped Me merupakan film tentang mata-mata. Yang dipadukan dengan tema patah hati. Serta aksi kocak dua sahabat cewek. Jarang ada film seperti ini. Yang bisa dibilang merupakan plesetan dari film James Bond jadul: The Spy Who Loved Me (1977).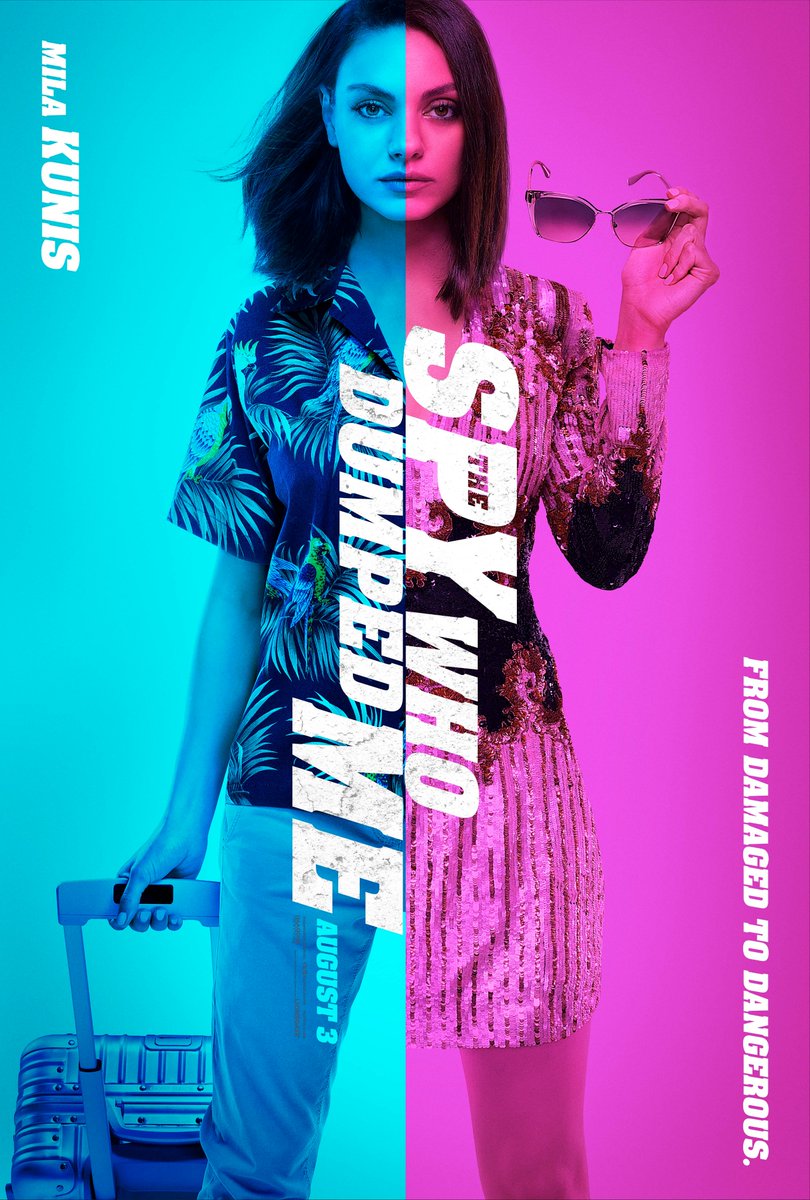 Mila Kunis di sini berperan sebagai Audrey Stockton. Seorang cewek biasa. Yang bekerja sebagai kasir di sebuah toko makanan organik. Yang baru saja diputusin oleh pacarnya. Secara sepihak. Lewat pesan pendek. Alias SMS.
Namun, setelah beberapa saat patah hati, sang pacar, yang bernama Drew Thayer (Justin Theroux), tiba-tiba muncul dan mengajak balikan. Dari situ kemudian terkuak. Bahwa Drew sebenarnya adalah seorang agen rahasia CIA (Central Intelligence Agency).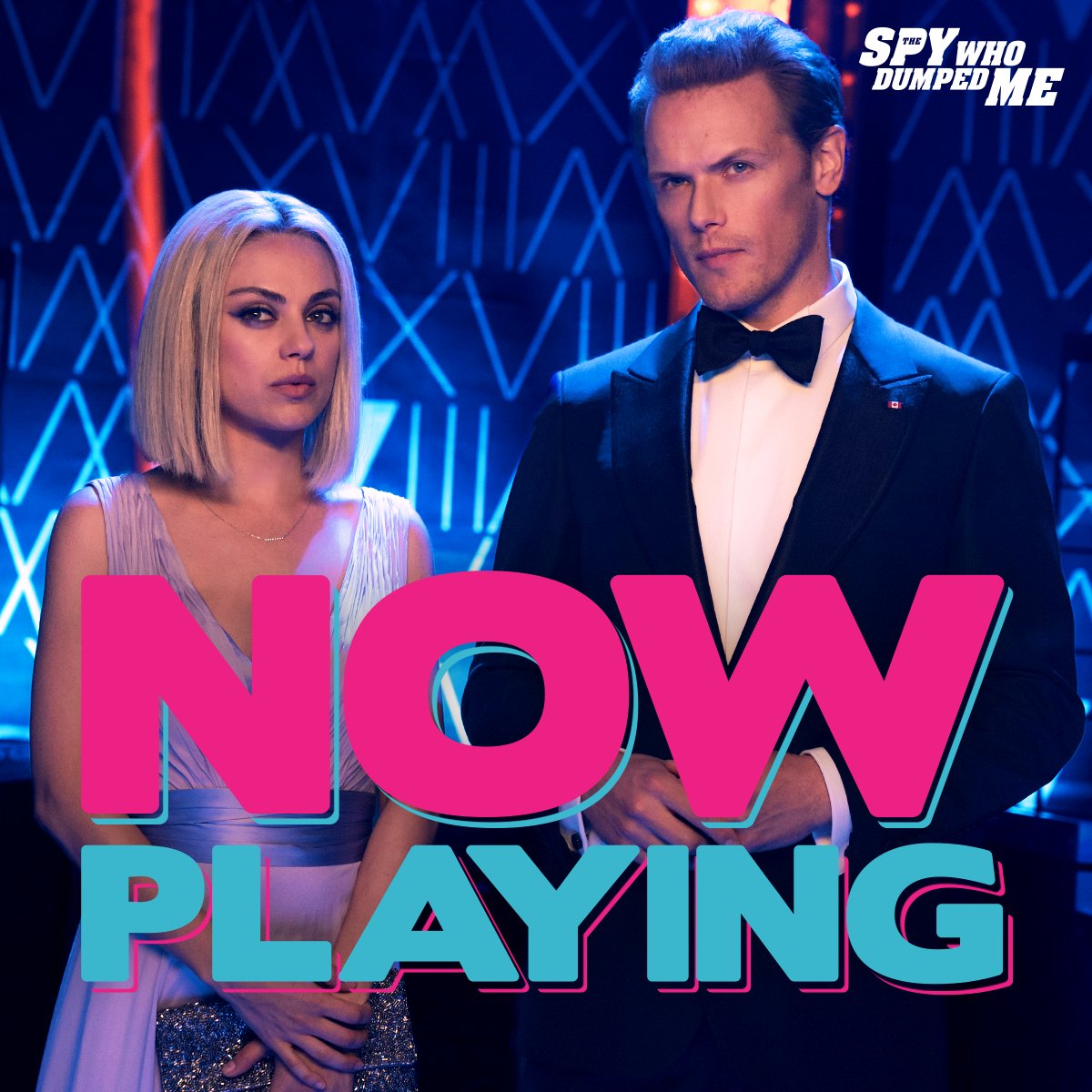 Audrey tentu saja kaget. Selama ini, dia mengenal sang mantan sebagai penyiar radio. Situasi kemudian semakin rumit. Karena Drew ternyata sedang diburu oleh organisasi mata-mata internasional. Yang akhirnya juga menyeret Audrey ke dalamnya.
Untungnya, Audrey berhasil kabur. Bersama sahabatnya, Morgan Freeman (Kate McKinnon), dia melarikan diri ke Eropa. Untuk menghindari kejaran para agen rahasia asing.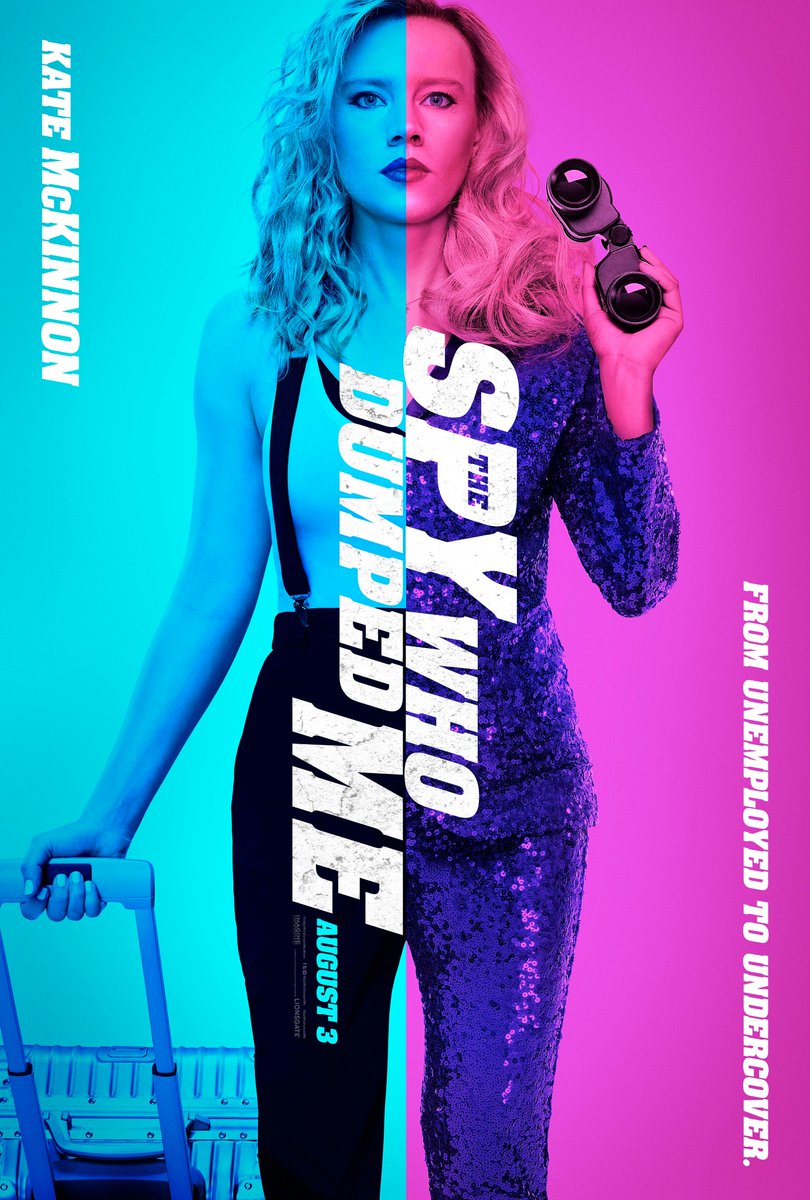 Dalam misi pelarian tersebut, Audrey dan Morgan saling melindungi. Meskipun mereka sama sekali tidak memiliki kemampuan survival ataupun bela diri.
Alhasil, berbagai aksi kocak mewarnai petualangan Audrey dan Morgan. Termasuk ketika mereka harus menghadapi mata-mata ganteng, Sebastian Henshaw (Sam Heughan), dan cewek pembunuh ahli akrobat, Nadedja (Ivanna Sakhno).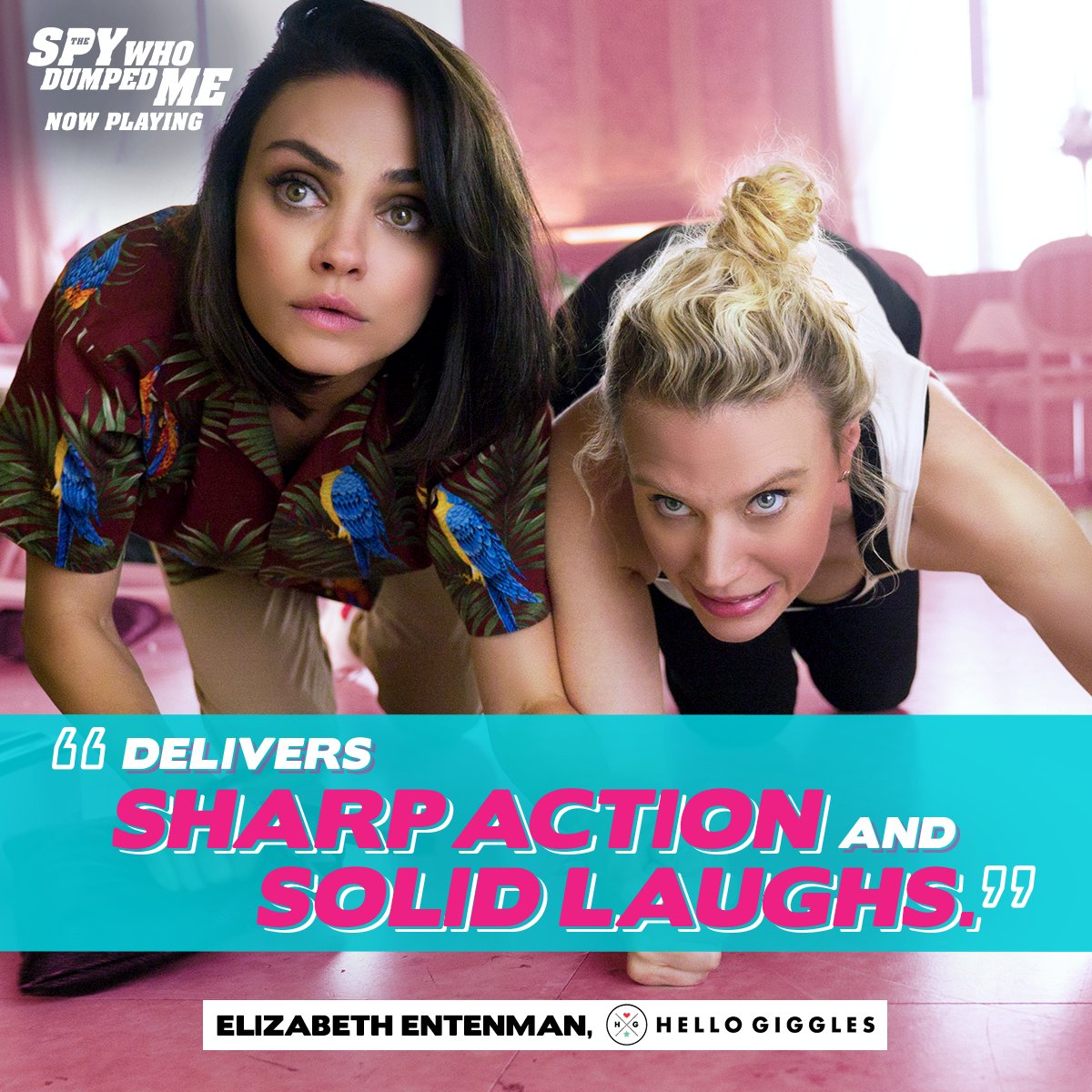 Melalui The Spy Who Dumped Me, sutradara Susanna Fogel mengaku ingin menampilkan kisah persahabatan cewek usia dewasa dengan apa adanya. Berbeda dengan film lainnya, di mana tema persahabatan biasanya ditampilkan dengan terlalu banyak konflik. Fogel mengambil situasi dari dunia nyata, di mana persahabatan antar perempuan justru didasari rasa saling mendukung yang kuat.
Susanna Fogel juga menggarap The Spy Who Dumped Me dengan menggabungkan berbagai unsur. Ada dramanya. Ada komedinya. Dan ada action-nya. Komplet, pokoknya.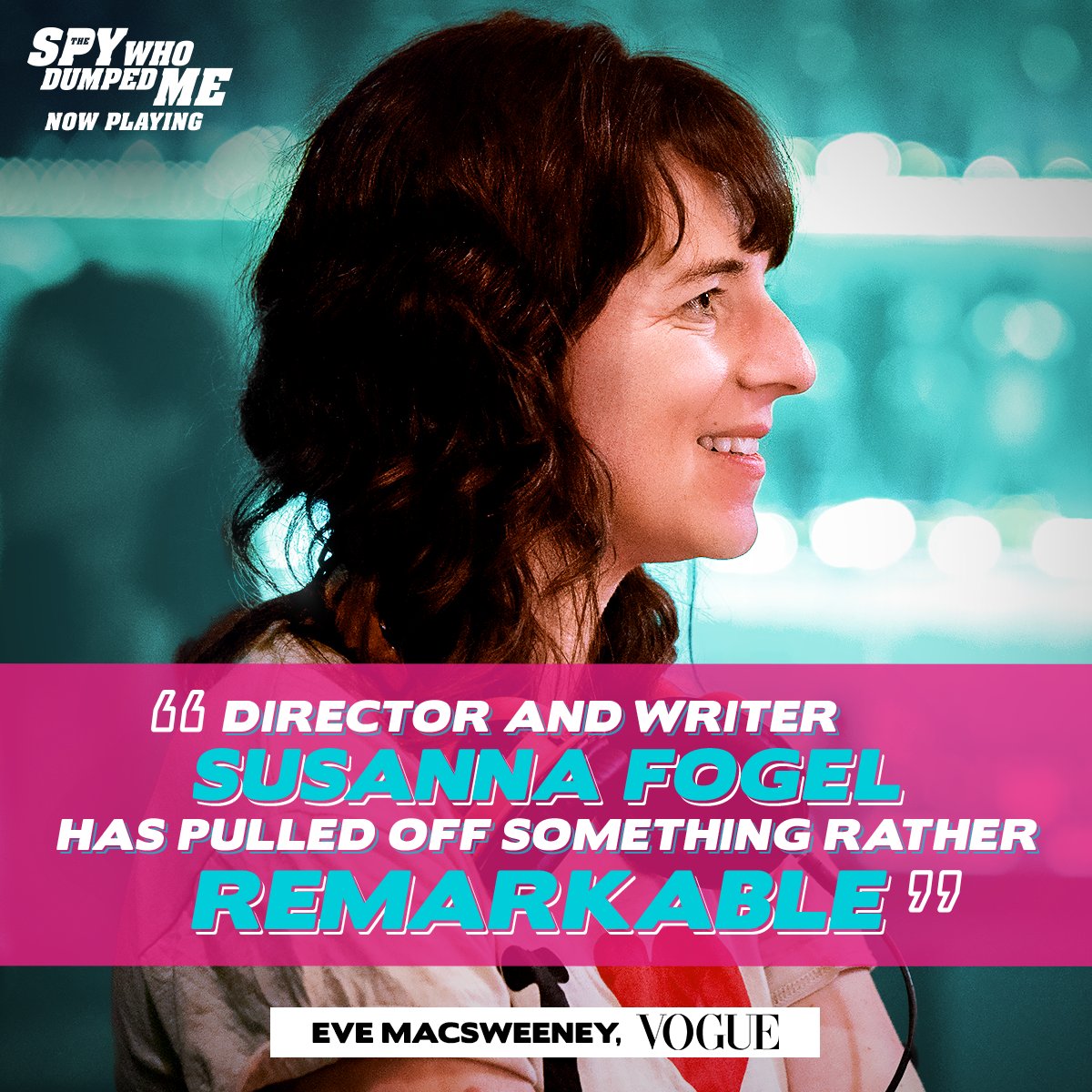 Sayangnya, tema gado-gado tersebut kurang bisa diterima oleh beberapa kritikus. Ada yang menganggap film rilisan Lionsgate ini sedikit membingungkan. Sebab, ketiga unsurnya ditampilkan dengan serba tanggung.
Tapi, ada juga kritikus yang memuji keberanian sutradara cewek Susanna Fogel dalam menampilkan adegan laga yang ekstrem. Bahkan, termasuk kategori R-rated. Karena sangat brutal.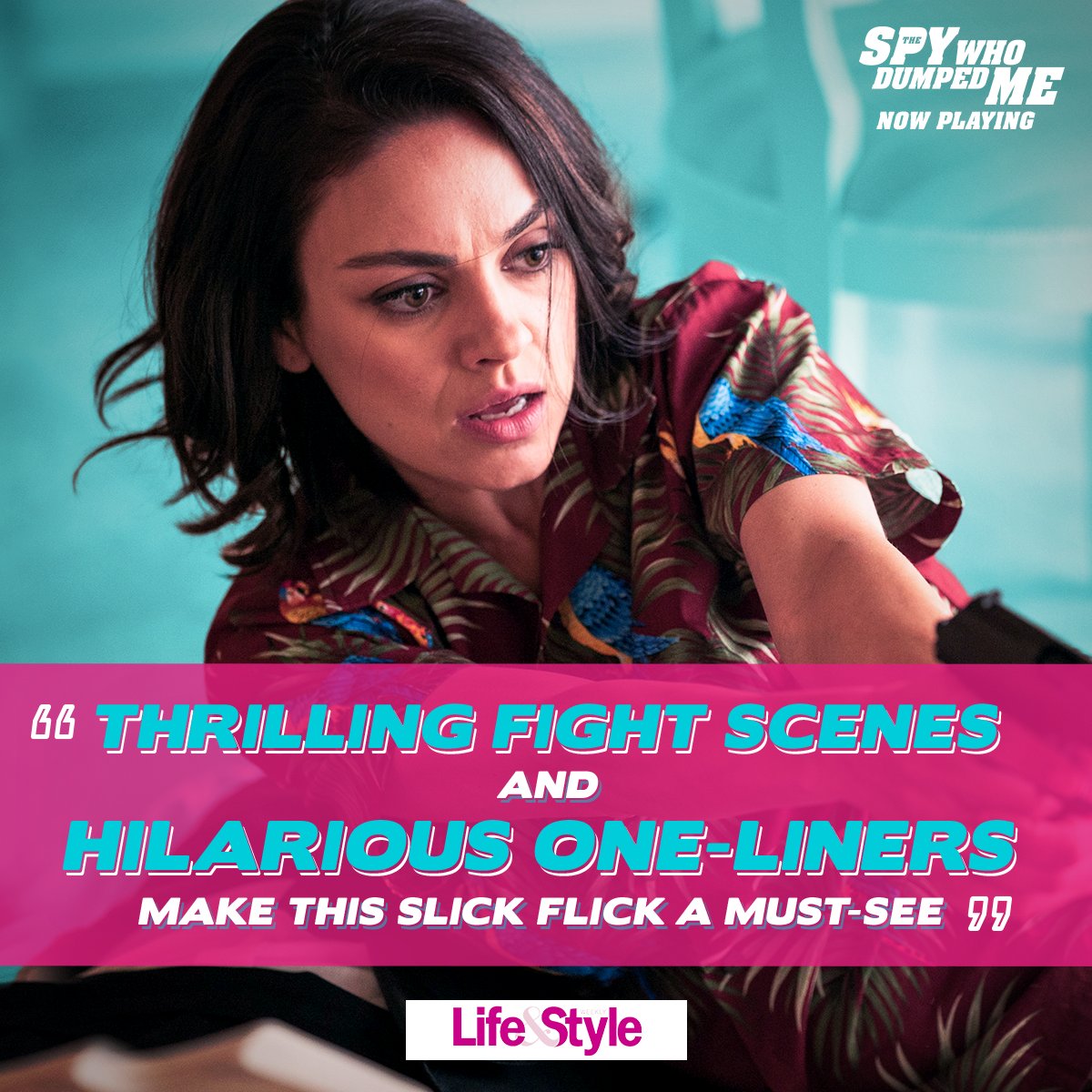 Yang juga mendapat respon positif adalah penampilan Mila Kunis dan Kate McKinnon. Keduanya dinilai memiliki chemistry yang kuat. Walau karakter mereka berbeda jauh.
Sosok Audrey yang diperankan Mila Kunis berkarakter licin dan tak terduga. Sementara itu, Kate McKinnon berhasil menampilkan sosok Morgan yang liar, menantang, dan selalu siap dengan celetukan-celetukan jenakanya.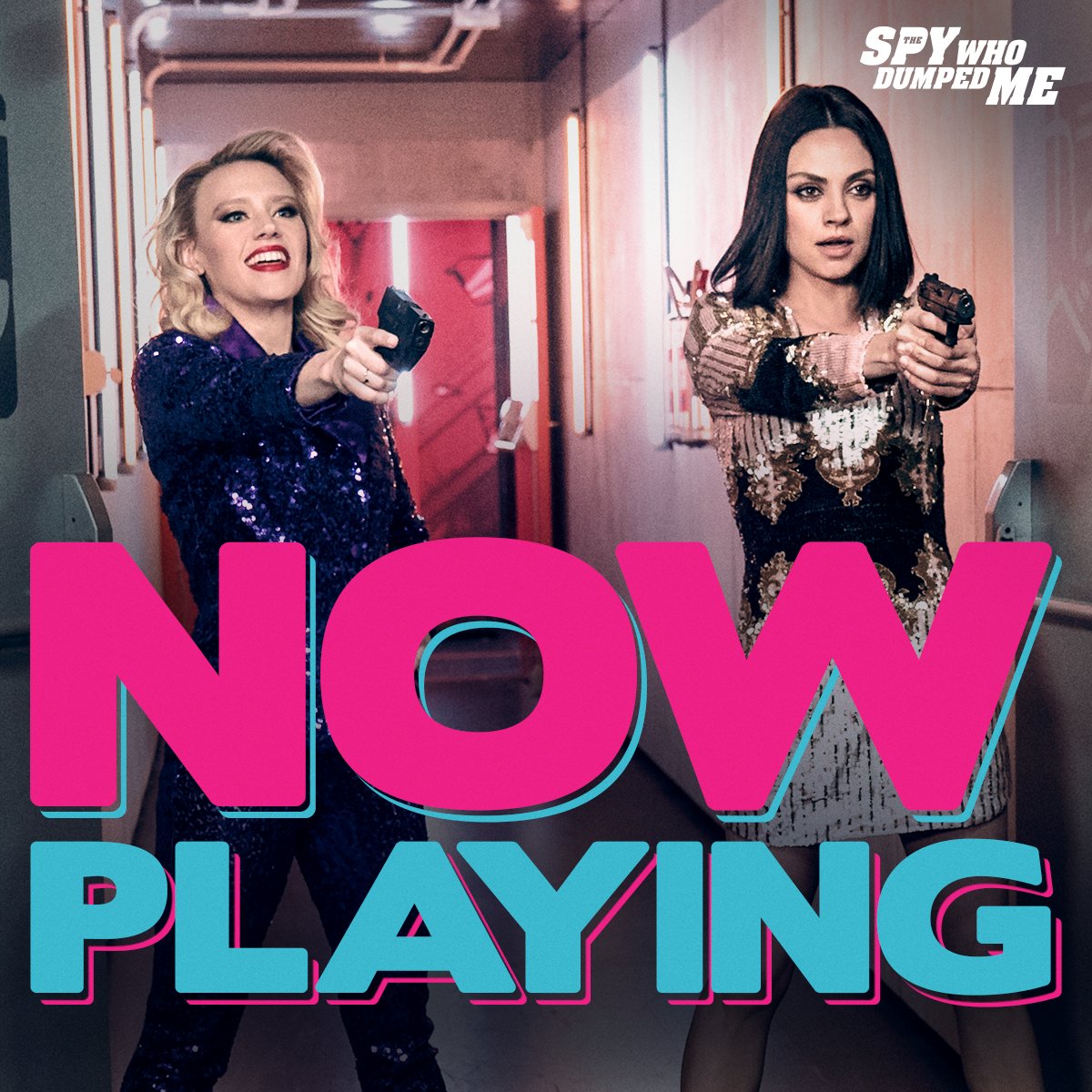 Kolaborasi Mila Kunis dan Kate McKinnon dianggap sangat menghibur. Terutama bagi yang menyukai film mata-mata yang ringan dan lucu. Bukan yang berat dan serius. Semacam Mission: Impossible – Fallout (2018).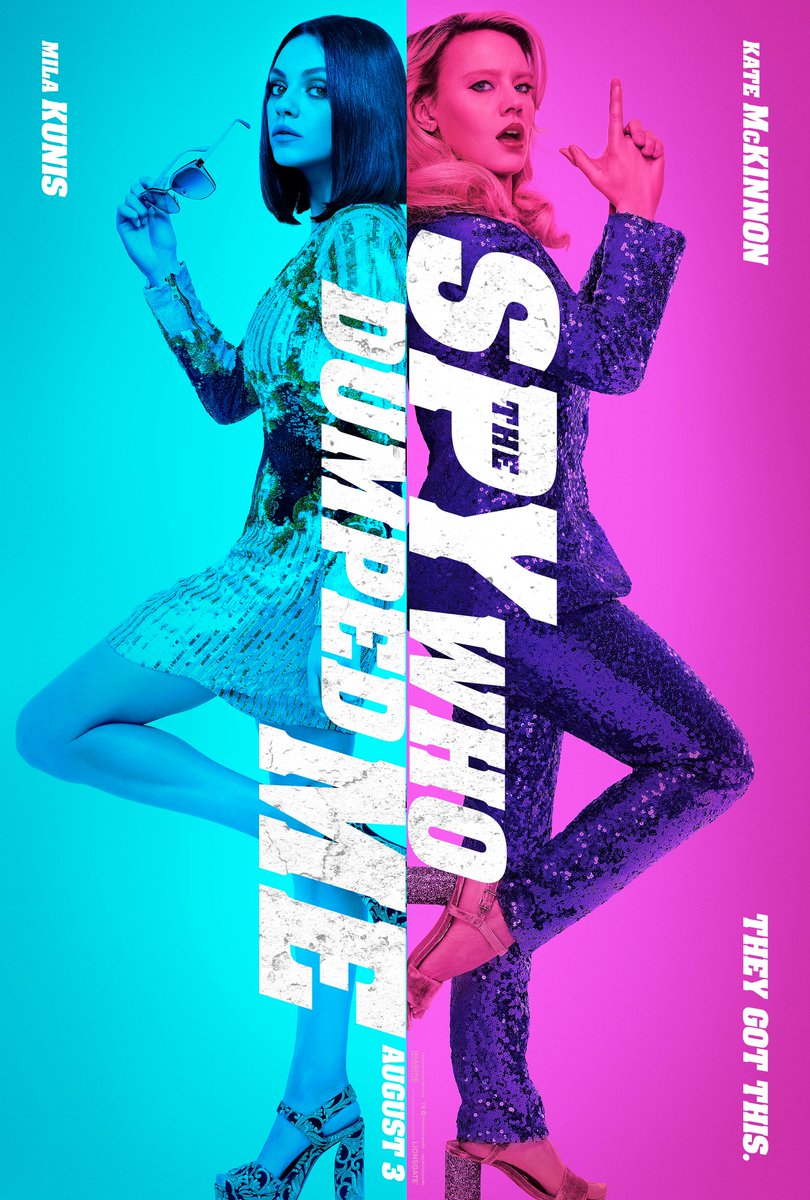 ***
The Spy Who Dumped Me
Sutradara: Susanna Fogel
Produser: Brian Grazer, Erica Huggins
Penulis Skenario: Susanna Fogel, David Iserson
Pemain: Mila Kunis, Kate McKinnon, Justin Theroux, Sam Heughan, Gillian Anderson
Musik: Tyler Bates
Sinematografi: Barry Peterson
Penyunting: Johnathan Schwartz
Produksi: Imagine Entertainment, Lionsgate
Distributor: Lionsgate
Durasi: 117 menit
Budget: USD 40 juta
Genre: Action & Adventure, Comedy
Kategori Usia: R (17+)
Rilis: 1 Agustus 2018 (Indonesia), 3 Agustus 2018 (Amerika Serikat)
Rating (hingga 16 Agustus 2018)
IMDb: 6,4/10
Rotten Tomatoes: 45%
Metacritic: 51/100
CinemaScore: B
***
Edwin Dianto
Pekerja Teks Komersial, Baper Blogger & Writer (Film, Football, Sports, Entertainment)
E-mail: edwindianto@gmail.com
Twitter/Instagram: @edwindianto
Blog: edwindianto.wordpress.com