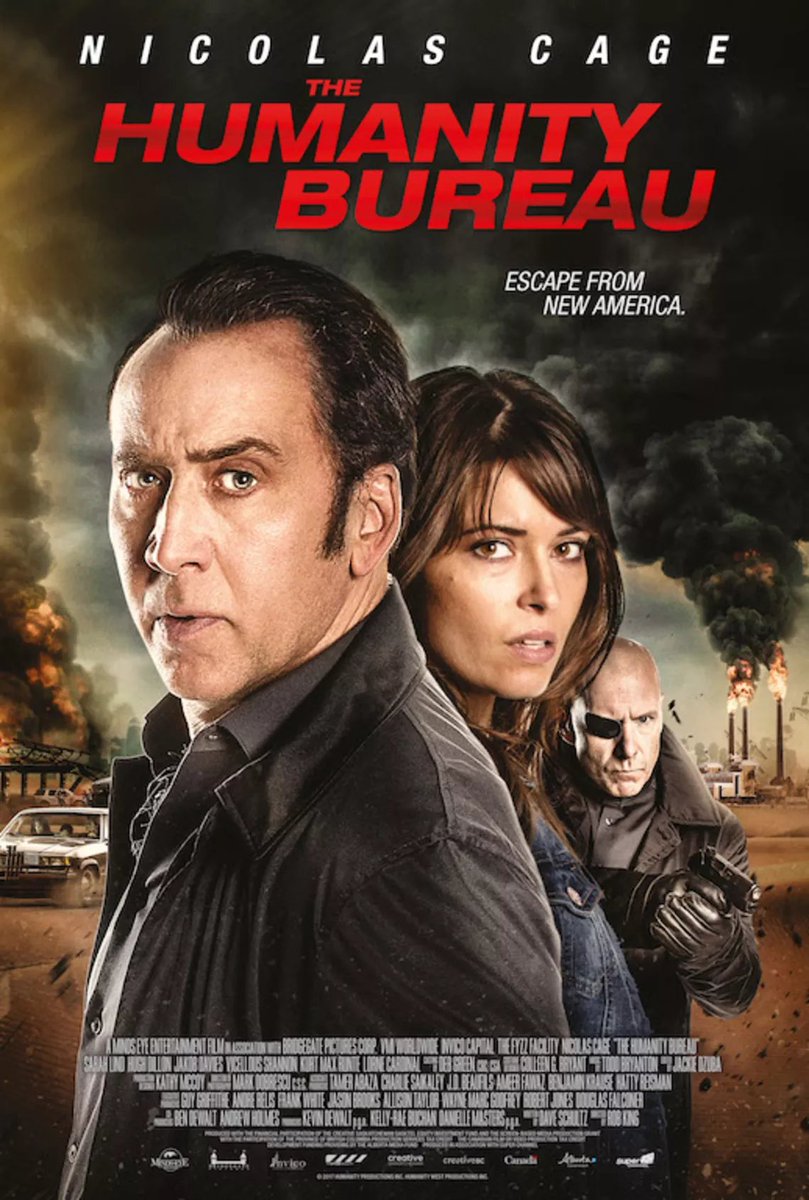 Nicolas Cage merupakan aktor papan atas. Di Hollywood. Tapi, itu dulu. Kini, peraih Piala Oscar lewat Leaving Las Vegas (1995) itu lebih banyak membintangi film-film kelas B berbujet rendah. Alias film ecek-ecek. Produksi studio-studio kecil.
Salah satu film ecek-ecek terbaru yang dibintangi Nicolas Cage adalah The Humanity Bureau. Yang saat ini sedang tayang di bioskop-bioskop Cinema 21 Indonesia.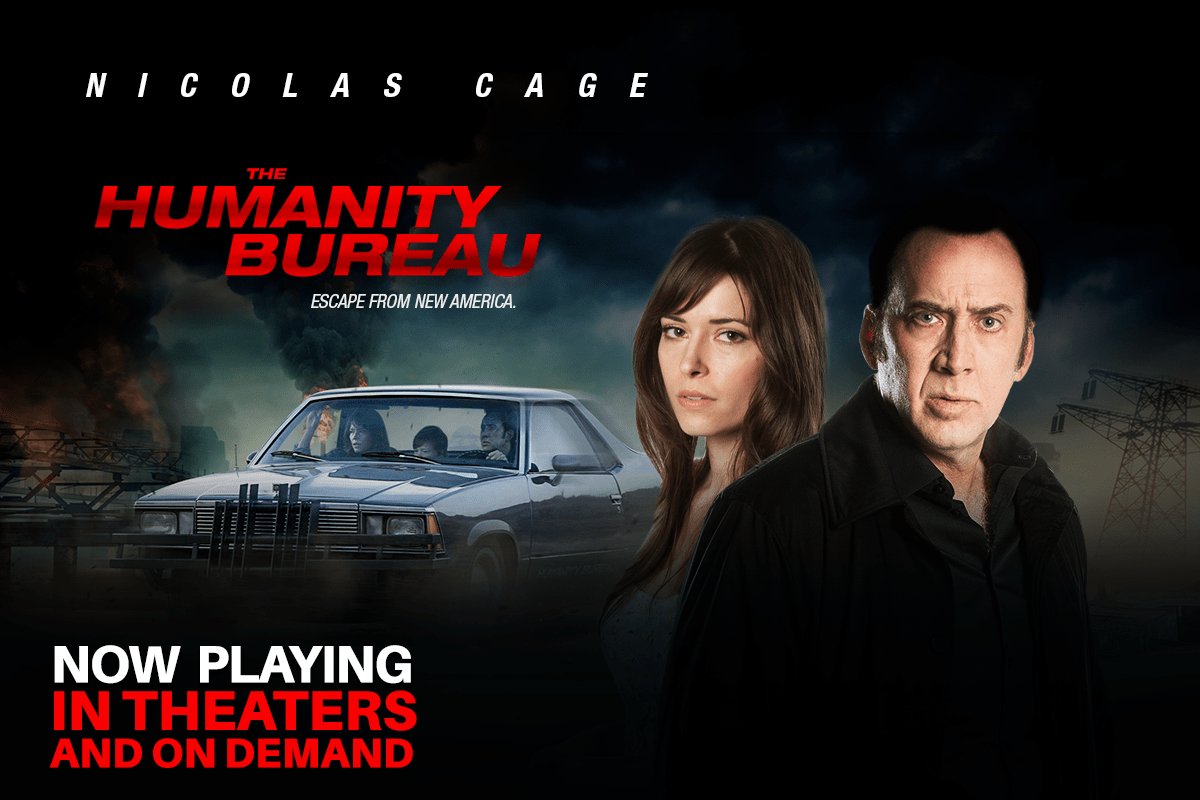 Film fiksi ilmiah dystopia ber-genre action thriller ini mengambil setting di masa depan. Tahun 2030. Saat itu, Bumi dikisahkan sedang dilanda pemanasan global hebat. Perubahan iklim tersebut membuat perekonomian dunia runtuh. Kelaparan dan perang saudara berkecamuk di mana-mana. Terjadi migrasi penduduk besar-besaran. Yang menyebabkan kerusakan infrastruktur total dan kerusuhan sosial.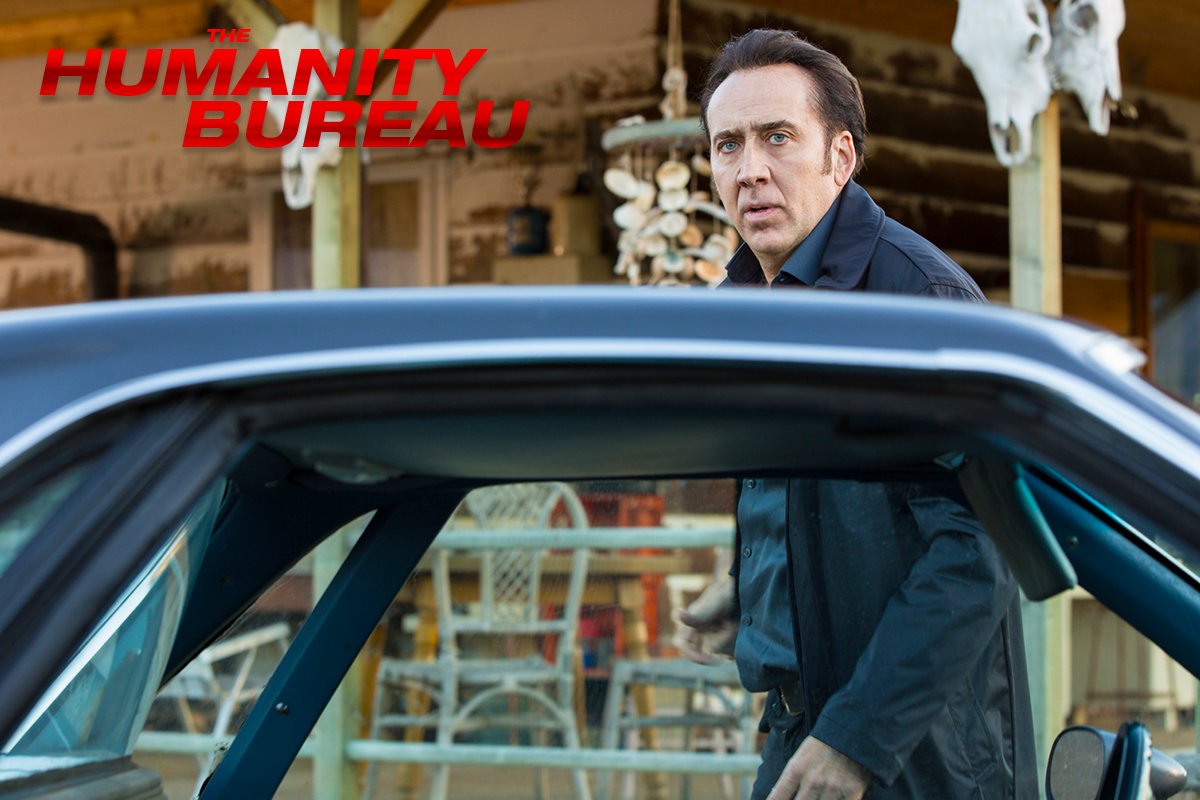 Salah satu yang terparah adalah wilayah Midwest Amerika. Yang mengalami kepanikan selama masa resesi besar ini. Untuk mengatasi masalah tersebut, pemerintah membentuk biro khusus. Yang disebut The Humanity Bureau. Alias Biro Kemanusiaan. Tugasnya mengidentifikasi anggota masyarakat yang tidak produktif. Lalu mengasingkan mereka. Ke sebuah wilayah khusus. Yang terisolasi dari dunia luar. Yang dinamakan New Eden.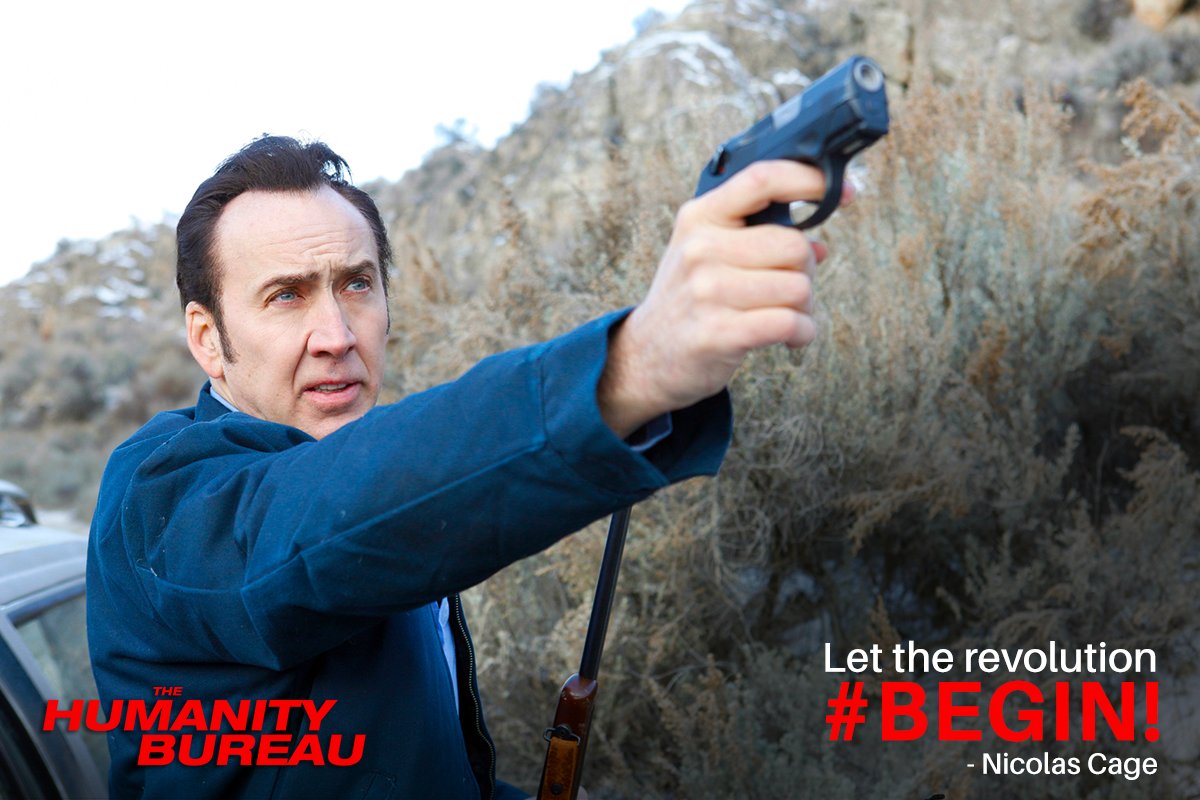 Dalam film ini, Nicolas Cage memerankan seorang petugas sosial. Yang menjadi agen Biro Kemanusiaan tersebut. Bernama Noah Kross. Suatu ketika, dia ditugaskan untuk menyelidiki kasus seorang ibu tunggal, Rachel Weller (Sarah Lind), dan anaknya yang baru berusia 11 tahun, Lucas (Jakob Davies). Mereka divonis untuk diasingkan ke New Eden.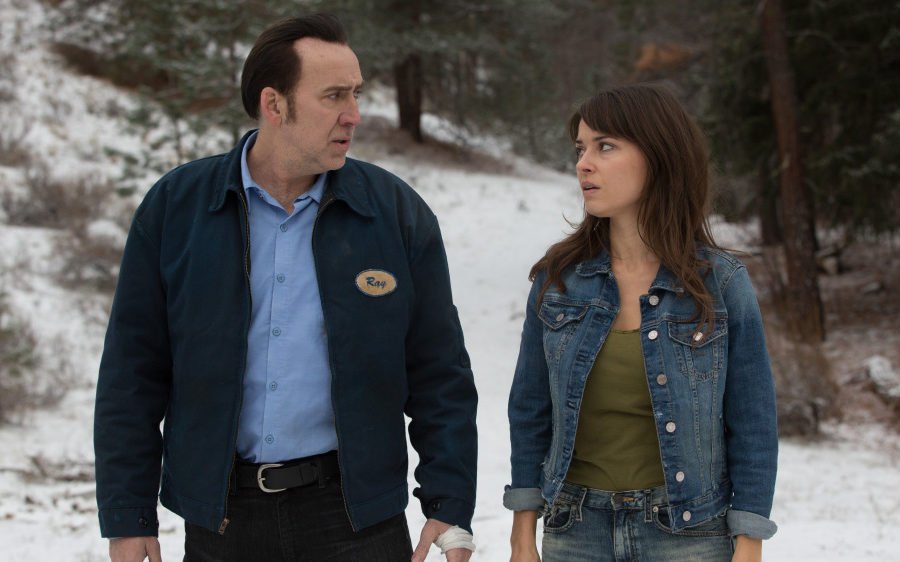 Dalam penyelidikannya, Noah berhasil mengungkap sesuatu yang janggal. Tentang rahasia yang ada di dalam Biro Kemanusiaan dan New Eden. Dia pun berbalik melawan misinya. Dan berusaha menyelamatkan nyawa emak dan anaknya tersebut.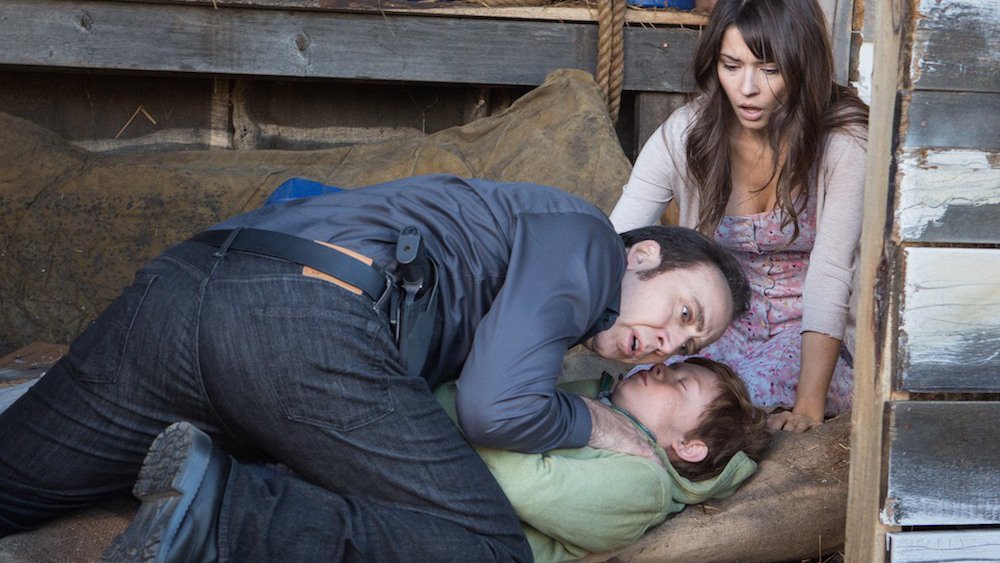 Proyek film The Humanity Bureau ini disutradarai oleh Rob W. King. Di bawah studio Minds Eye Entertainment. Proses syutingnya dilakukan di British Columbia, Kanada. Pada tahun 2016. Sayangnya, meski memasang nama Nicolas Cage, film yang dirilis di Amerika pada 6 April 2018 ini mendapat respon negatif dari para kritikus.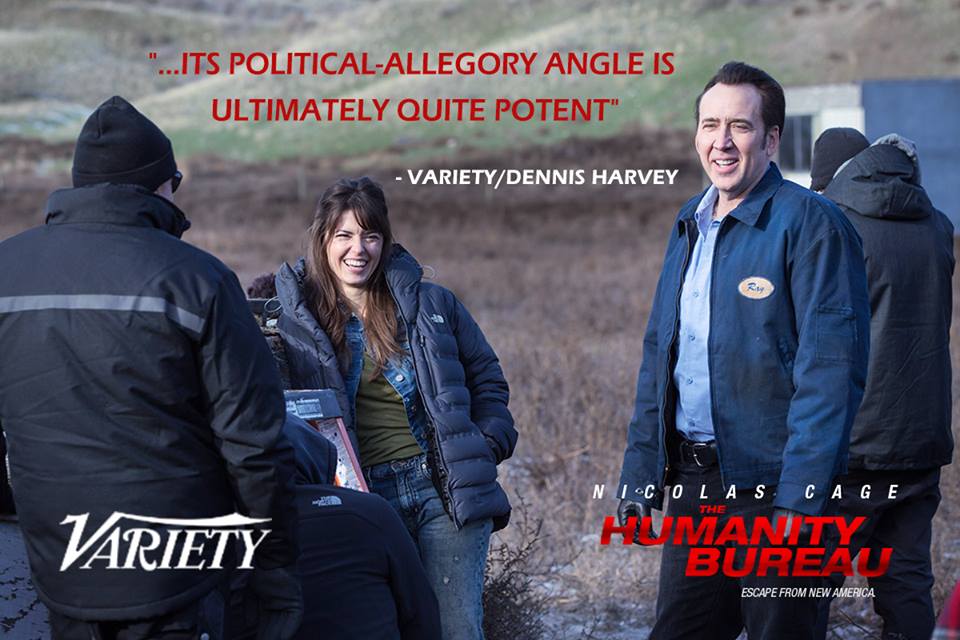 Temanya memang futuristik. Seperti film-film dystopia lainnya. Tentang upaya penyelamatan Bumi dan manusia. Di masa depan. Tapi, cerita yang diangkat oleh The Humanity Bureau dianggap terlalu ringan. Biasa saja. Tanpa aksi yang bisa bikin gereget. Tidak sesuai dengan genre-nya yang action thriller tersebut.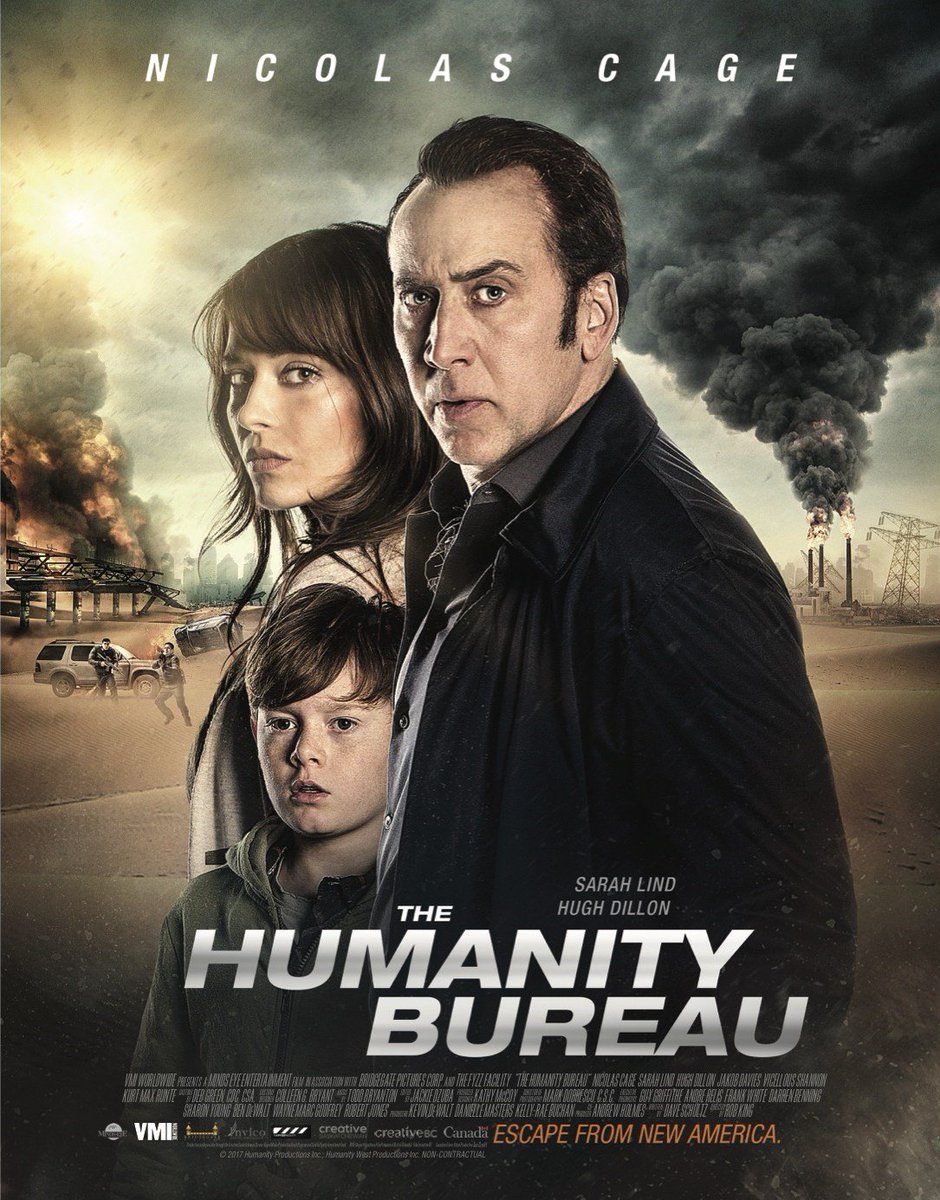 ***
The Humanity Bureau
Sutradara: Rob W. King
Produser: Kevin DeWalt, Kelly-Rae Buchan, Danielle Masters
Penulis Skenario: Dave Schultz
Pemain: Nicolas Cage, Sarah Lind, Hugh Dillon, Jakob Davies
Musik: Todd Bryanton
Sinematografi: Mark Dobrescu
Penyunting: Jackie Dzuba
Produksi: Minds Eye Entertainment, Bridgegate Pictures, VMI Worldwide
Distributor: Minds Eye Entertainment
Durasi: 95 menit
Genre: Action & Adventure, Science Fiction & Fantasy
Kategori Usia: R (17+)
Rilis: 6 April 2018 (Amerika Serikat), 14 September 2018 (Indonesia)
Rating (hingga 16 September 2018)
IMDb: 5,3/10
Rotten Tomatoes: 25%
Metacritic: –
CinemaScore: –
***
Edwin Dianto
Pekerja Teks Komersial, Baper Blogger & Writer
E-mail: edwindianto@gmail.com
Blog: edwindianto.wordpress.com
Follow Twitter & Instagram @edwindianto untuk info film-film terbaru.