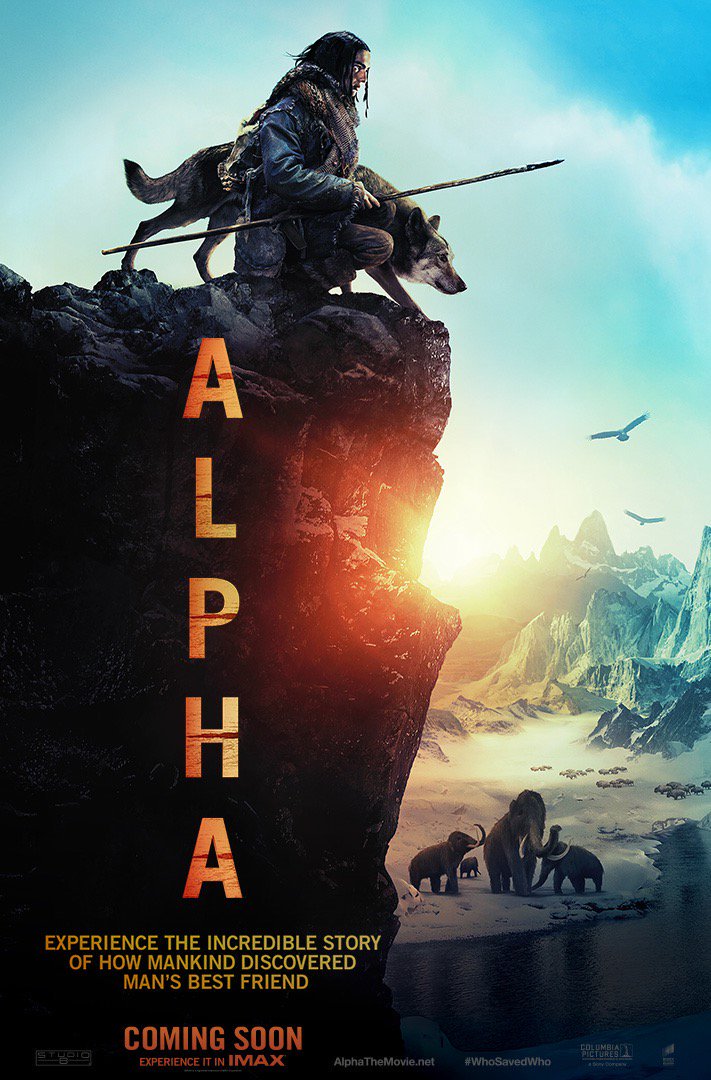 Kisah persahabatan antara manusia dan hewan selalu menjadi kisah yang menarik. Untuk difilmkan. Sudah tak terhitung banyaknya sineas Hollywood yang mengangkat tema tersebut. Ke layar lebar.
Alpha, yang saat ini sedang tayang di bioskop-bioskop Indonesia, adalah salah satunya. Film besutan sutradara Albert Hughes ini menceritakan hubungan persahabatan. Antara manusia dengan serigala.
Hanya saja, dalam film yang semula berjudul The Solutrean ini, Hughes mengambil perspektif yang sedikit berbeda. Dia membawa para penonton mundur ke masa-masa terakhir Zaman Paleolithikum. Alias Zaman Es. Ketika serigala pertama kali dijinakkan. Sekitar 20.000 tahun yang lampau. Di daratan Eropa.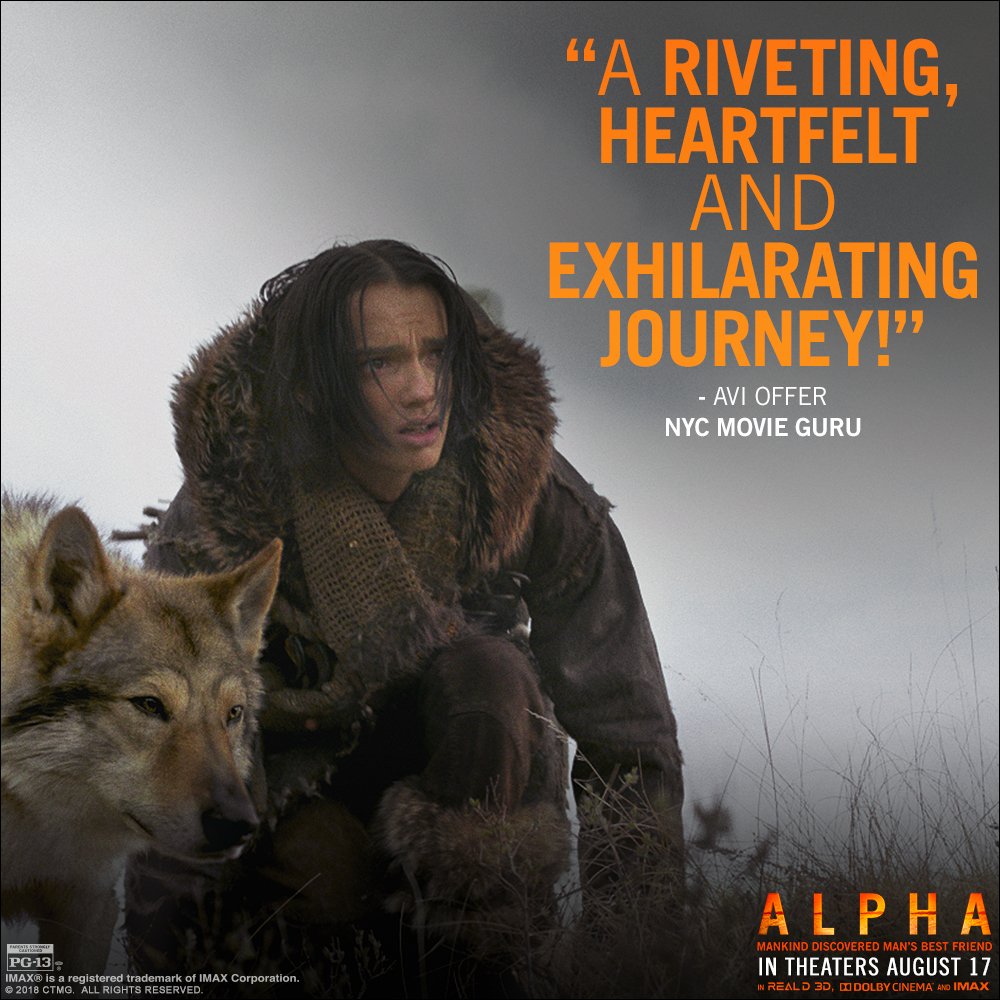 Alpha mengisahkan petualangan Keda (Kodi Smit-McPhee). Putra kepala suku Tau (Jóhannes Haukur Jóhannesson). Yang sedang bersiap untuk berburu banteng liar. Alias bison. Sebagai persediaan makanan. Kala musim dingin menerjang.
Sialnya, saat sedang berburu untuk pertama kalinya, Keda tertanduk bison. Dan terjatuh ke dalam jurang. Bocah ababil itu pun terpisah dari ayah dan kelompoknya. Yang kemudian menganggapnya sudah tewas dalam perburuan debutnya tersebut.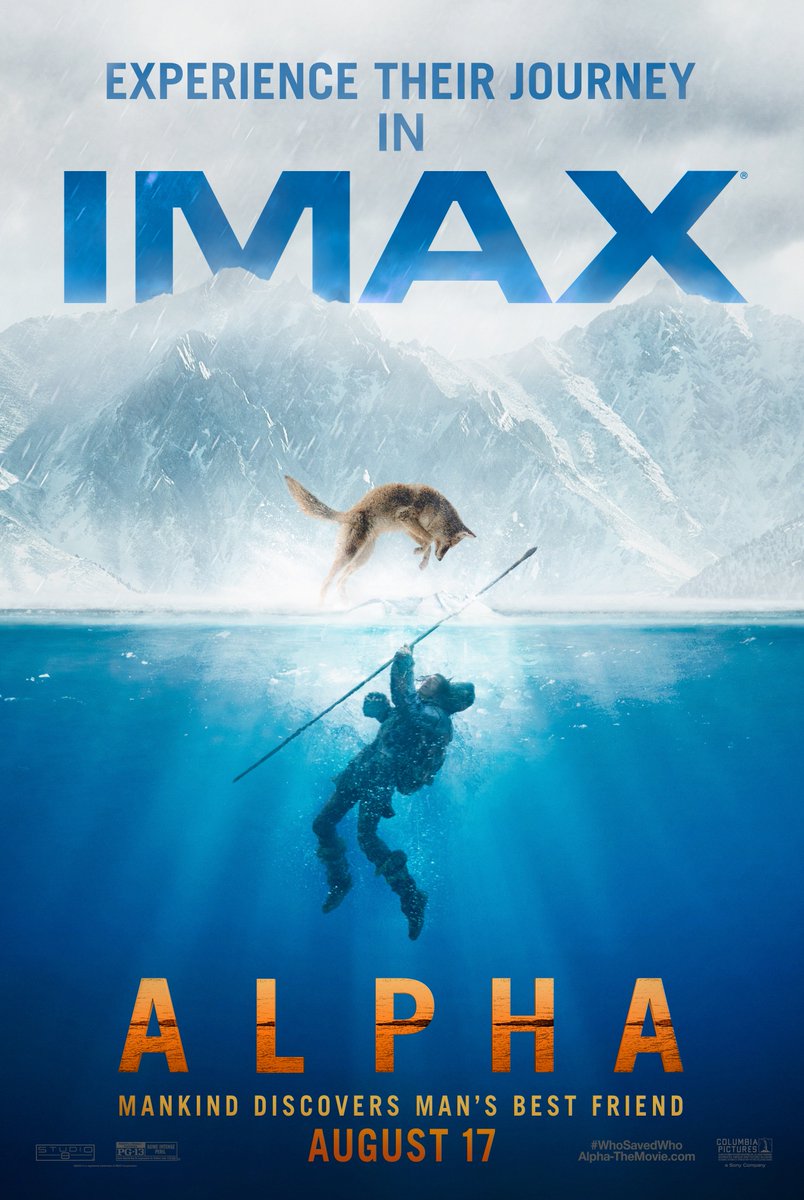 Namun, nasib berkata lain. Keda ternyata masih hidup. Dalam kondisi terluka, dia berusaha survive. Di alam liar. Termasuk, bertahan dari serangan gerombolan serigala liar. Yang salah satunya berhasil ia lukai.
Akhirnya, Keda hanya tinggal berdua. Dengan serigala yang terluka itu. Lambat laun, dua makhluk berbeda spesies, yang semula bermusuhan itu, mulai saling bergantung. Satu sama lain. Mereka menjadi sahabat. Bahu-membahu. Berusaha untuk pulang. Ke rumah. Sebelum musim dingin menerkam!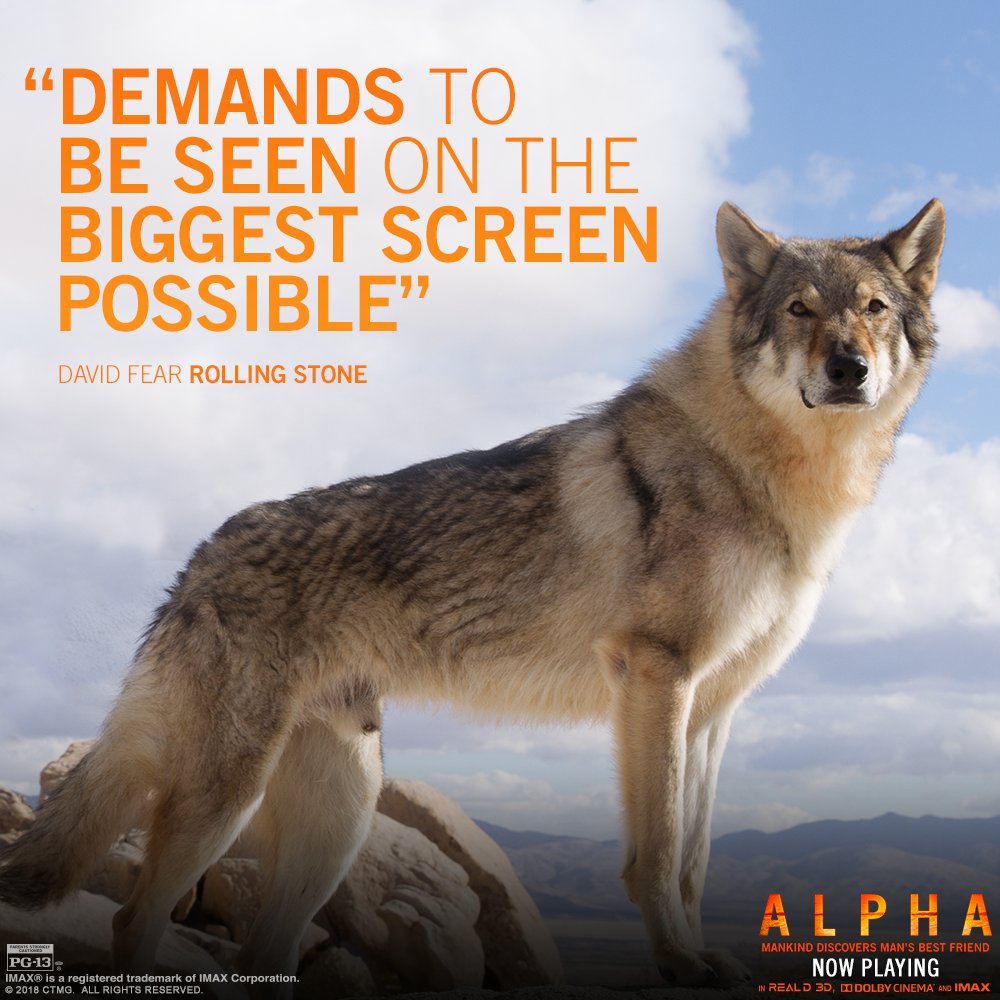 Alpha, sejatinya, adalah sebutan bagi pemimpin kawanan serigala. Yang biasanya berdiri sendiri. Terpisah dari lainnya. Namun, dalam film ini, Alpha dijadikan nama serigala liar. Yang akhirnya menjadi sahabat yang menemani Keda berpetualang.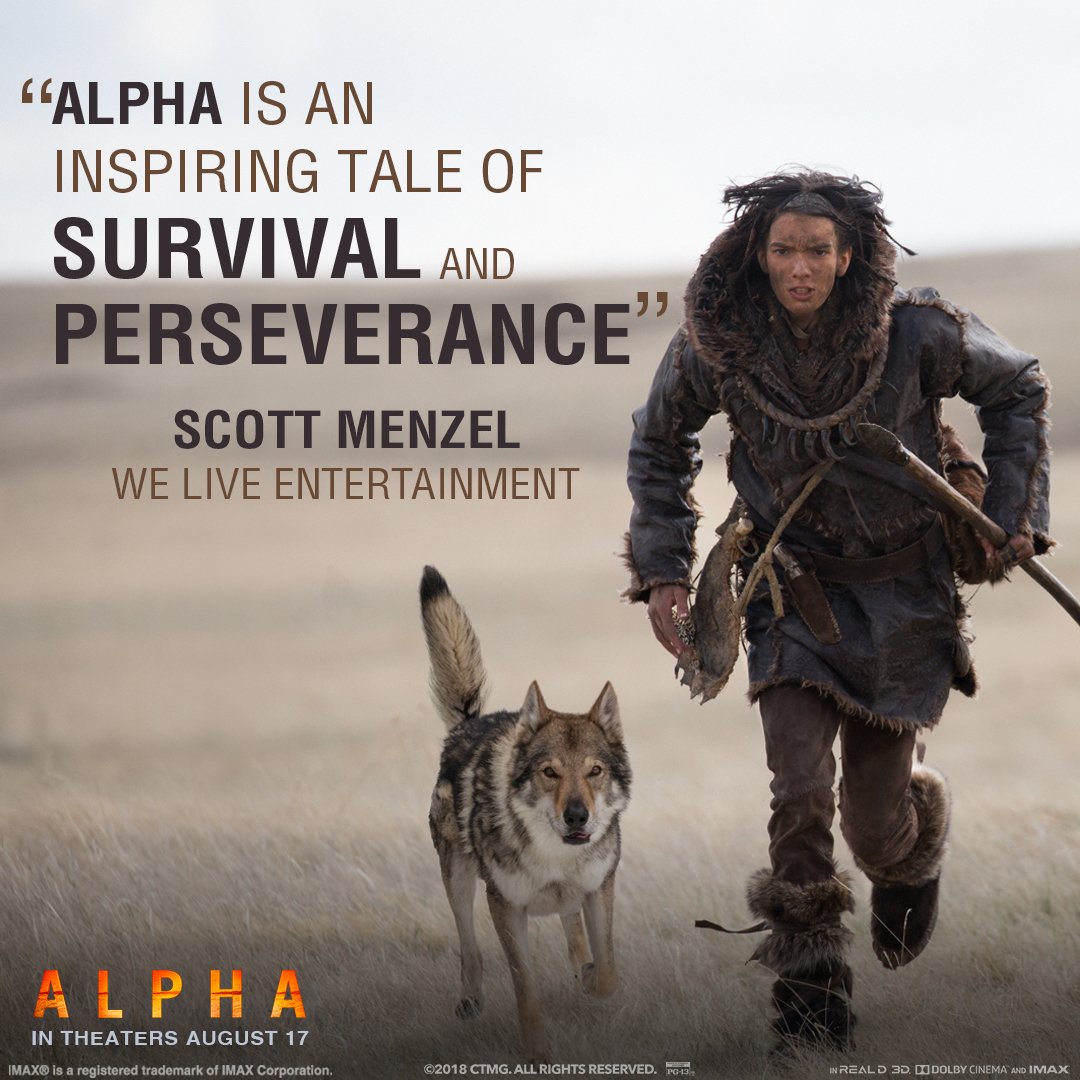 Premis film historical adventure ini, sebenarnya, biasa saja. Perjuangan seorang bocah ababil, tanpa pengalaman, untuk bertahan hidup. Di alam liar. Tokoh utamanya pun hanya dua. Keda dan serigala Alpha. Yang diperankan oleh Chuck. Seekor anjing berusia lima tahun. Yang berjenis Czechoslovakian Wolfdog.
Namun, kisah yang tergolong klise, dan sederhana, tersebut, ternyata, berhasil menyentuh hati para kritikus. Ketika dirilis di Amerika, pada bulan Agustus 2018 yang lalu, mayoritas kritikus memuji film berdurasi 96 menit ini. Alpha dinilai mampu menggerakkan emosi para penonton. Banyak hikmah yang bisa diambil dari kisah persahabatan Keda dan serigalanya.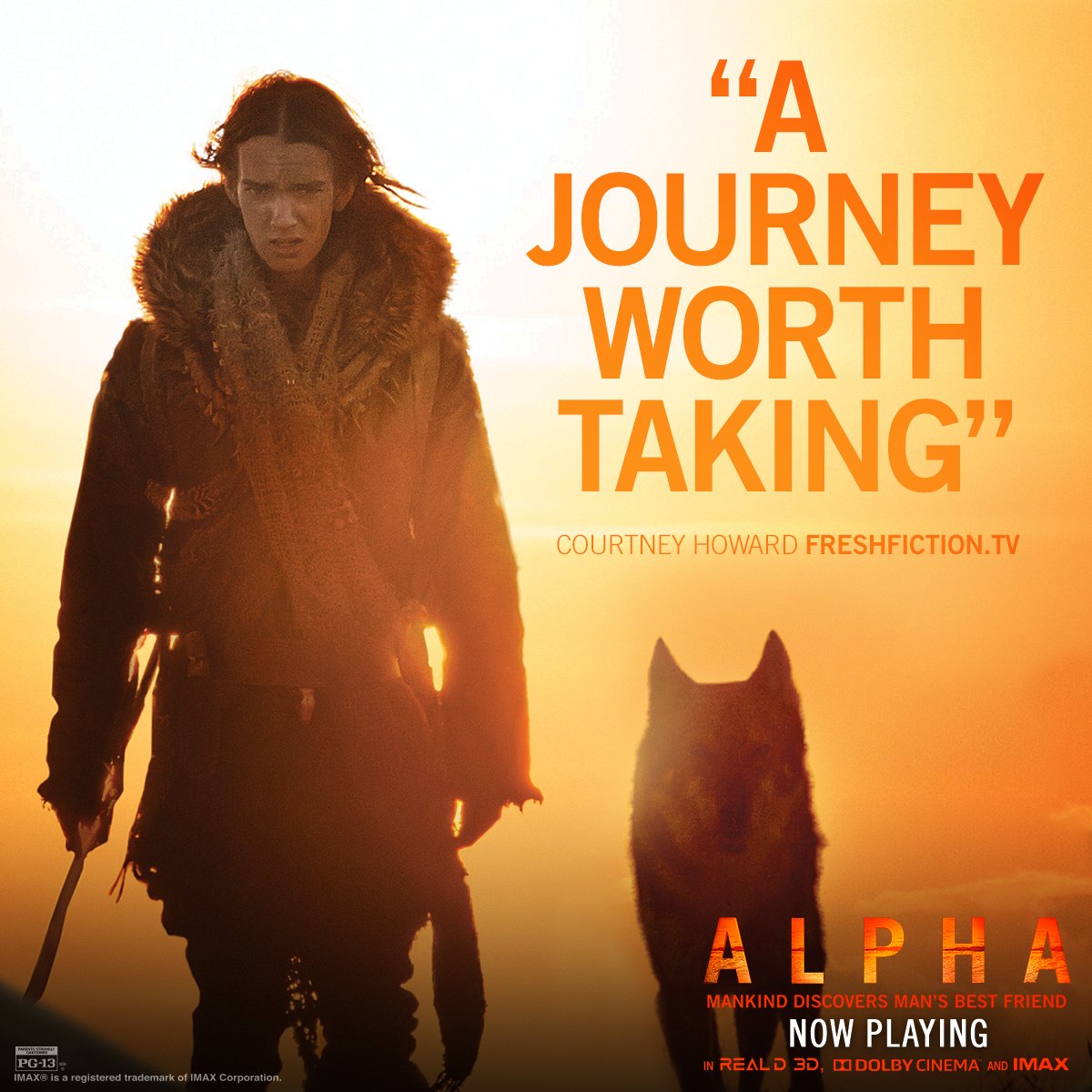 Selain itu, visualisasi yang ditampilkan di layar juga sangat mempesona. Sinematografinya memanjakan mata. Sutradara Albert Hughes sangat efektif. Dalam menggambarkan kondisi Eropa. Di masa prasejarah. Mulai dari padang pasir, savana, hingga kerlap-kerlip aurora. Semua tampak begitu nyata. Lengkap dengan suara alam, dan auman hewan buas, yang tak hanya bikin galau, tapi juga mencekam.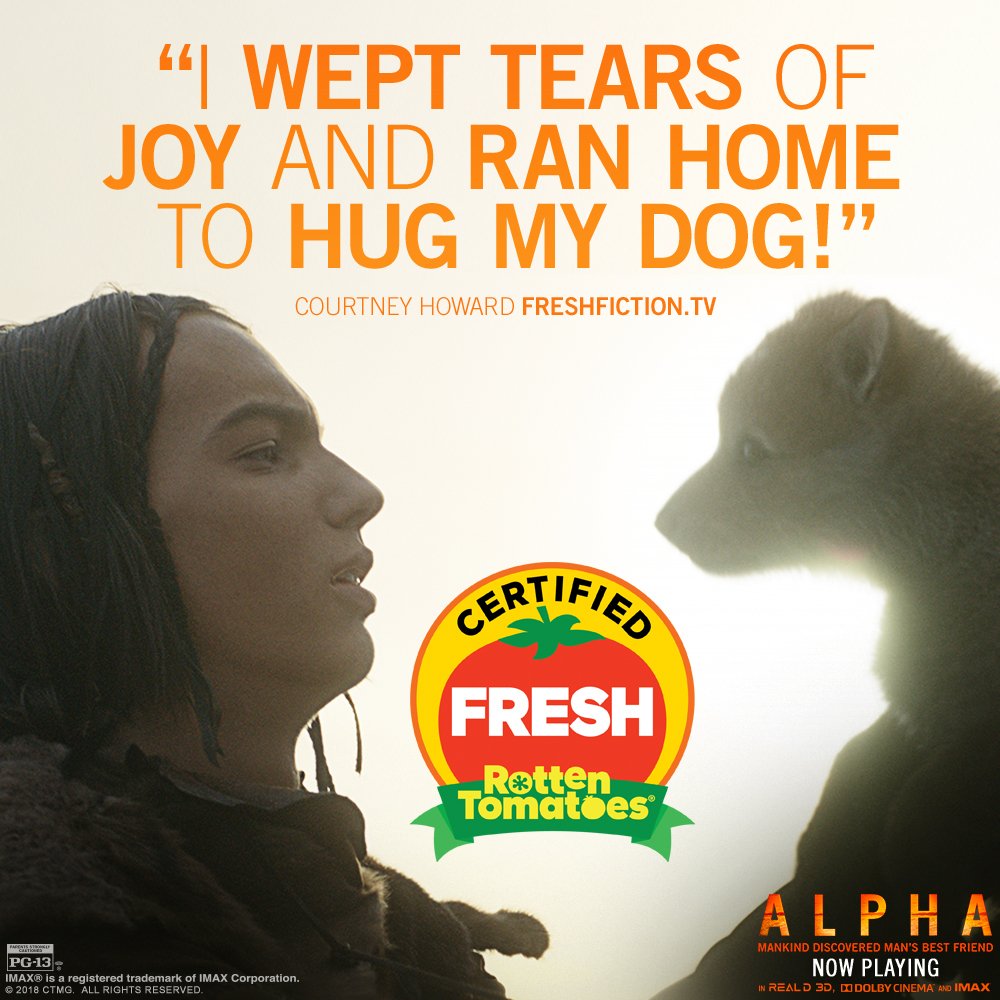 Meski jalan ceritanya terkesan agak lambat, film rilisan Sony Pictures ini dinilai tidak membosankan. Sutradara Albert Hughes sukses meramu berbagai aspek visual, penokohan, serta hubungan antara Keda dan Alpha. Yang menyentuh hati para penonton.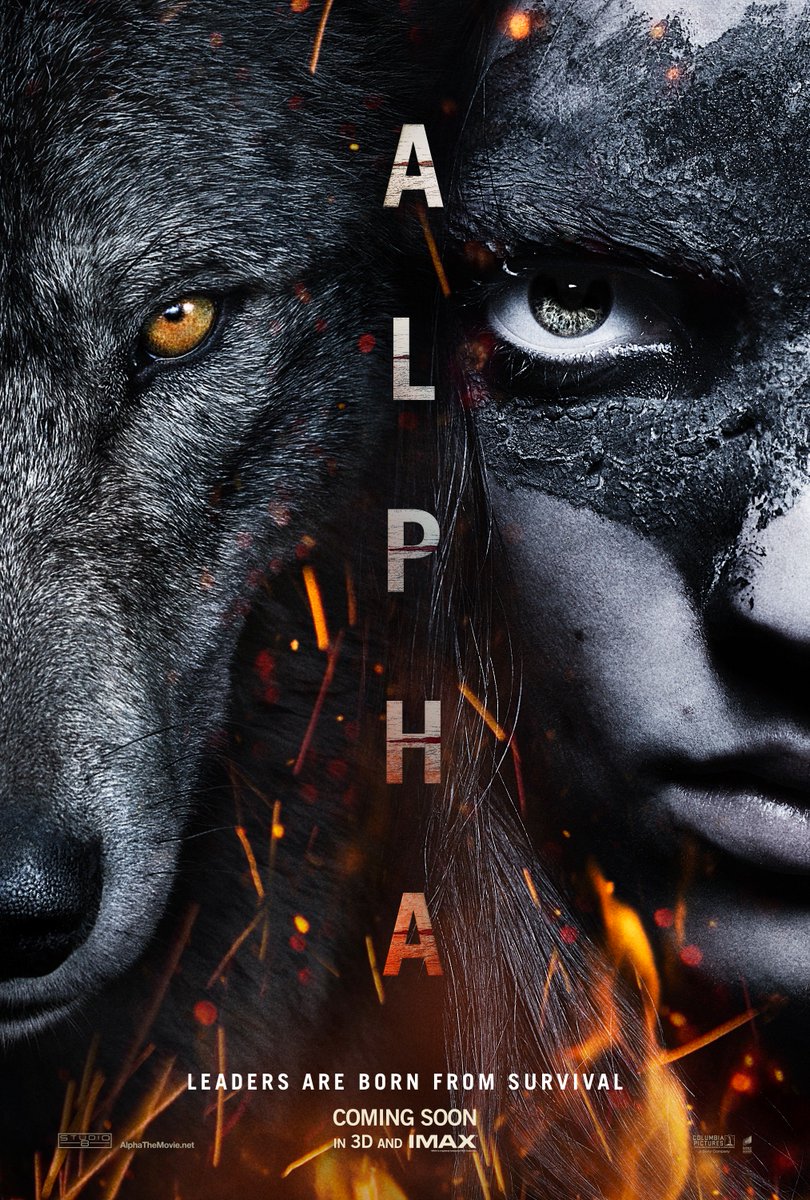 ***
Alpha
Sutradara: Albert Hughes
Produser: Albert Hughes, Andrew Rona
Penulis Skenario: Daniele Sebastian Wiedenhaupt
Pengarang Cerita: Albert Hughes
Pemain: Kodi Smit-McPhee, Jóhannes Haukur Jóhannesson
Musik: Joseph S. DeBeasi
Sinematografi: Martin Gschlacht
Penyunting: Sandra Granovsky
Produksi: Columbia Pictures, Studio 8, The Picture Company
Distributor: Sony Pictures Releasing
Durasi: 96 menit
Genre: Action & Adventure, Drama, Mystery & Suspense
Kategori Usia: PG-13 (13+)
Budget: USD 51 juta
Rilis: 17 Agustus 2018 (Amerika Serikat), 21 September 2018 (Indonesia)
Rating (hingga 24 September 2018)
IMDb: 7/10
Rotten Tomatoes: 82%
Metacritic: 63/100
CinemaScore: B+
***
Edwin Dianto
Pekerja Teks Komersial, Baper Blogger & Writer
E-mail: edwindianto@gmail.com
Blog: edwindianto.wordpress.com
Follow Twitter & Instagram @edwindianto untuk info film-film terbaru.