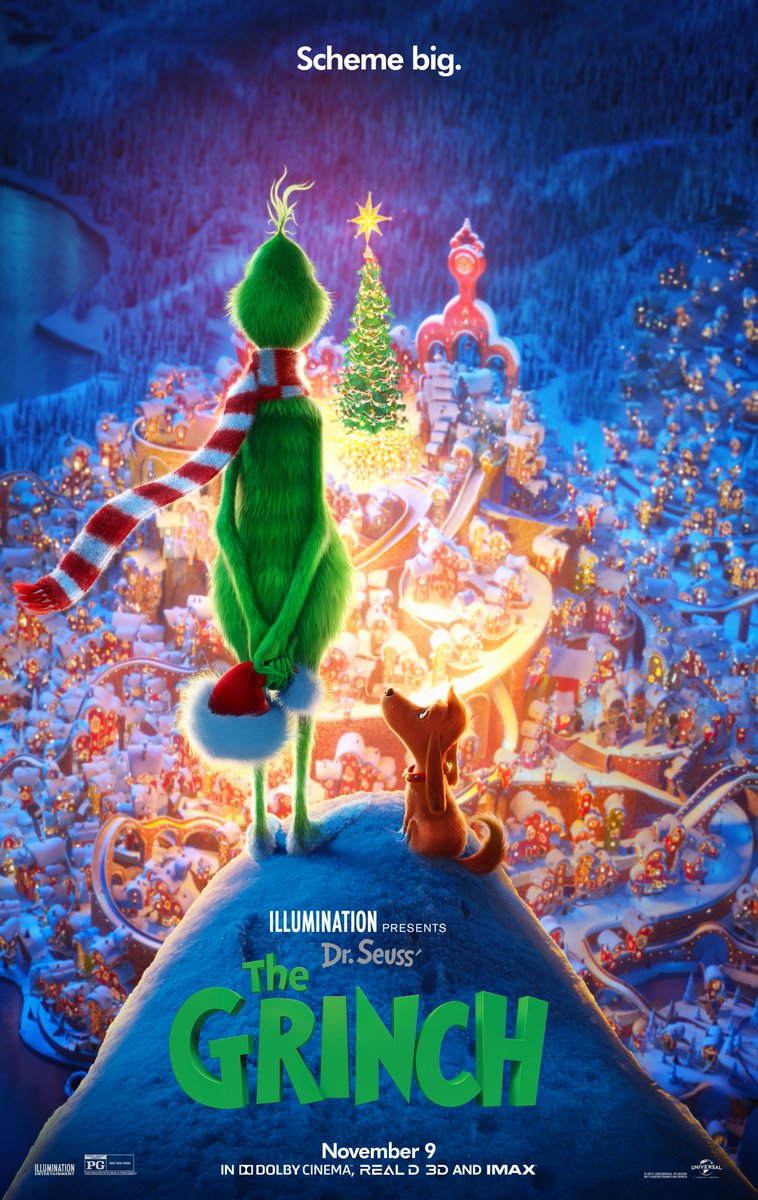 Delapan belas tahun yang lalu, How the Grinch Stole Christmas! (2000) sukses menyabet Piala Oscar kategori Penata Rias Terbaik. Kisah film live-action yang dibintangi oleh Jim Carrey tersebut diadaptasi dari sebuah buku cerita anak anak klasik.
How the Grinch Stole Christmas!, yang terbit pada 1957 itu, dikarang oleh Theodor "Dr. Seuss" Geisel. Pada 2007, National Education Association memasukkannya dalam Teachers' Top 100 Books for Children. Lalu, pada 2012, buku cerita bergambar tersebut menempati ranking ke-61. Dalam daftar Top 100 Picture Books versi School Library Journal.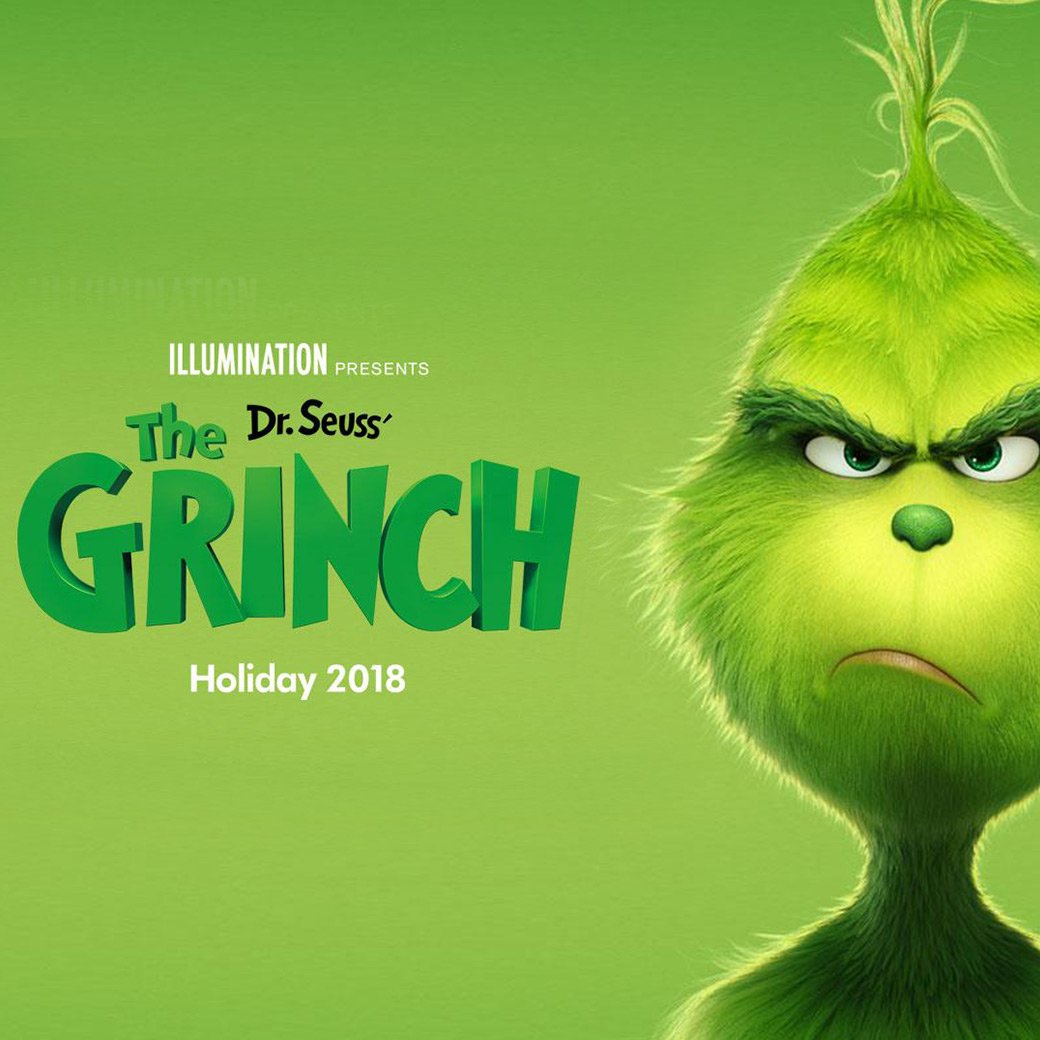 Sebelum diadaptasi menjadi film live-action pada 2000, buku tersebut sudah pernah diangkat menjadi sebuah serial animasi. Yang tayang di televisi pada 1966. Tahun ini, Illumination Entertainment mengadaptasinya menjadi sebuah film animasi komputer 3D. Dengan judul The Grinch.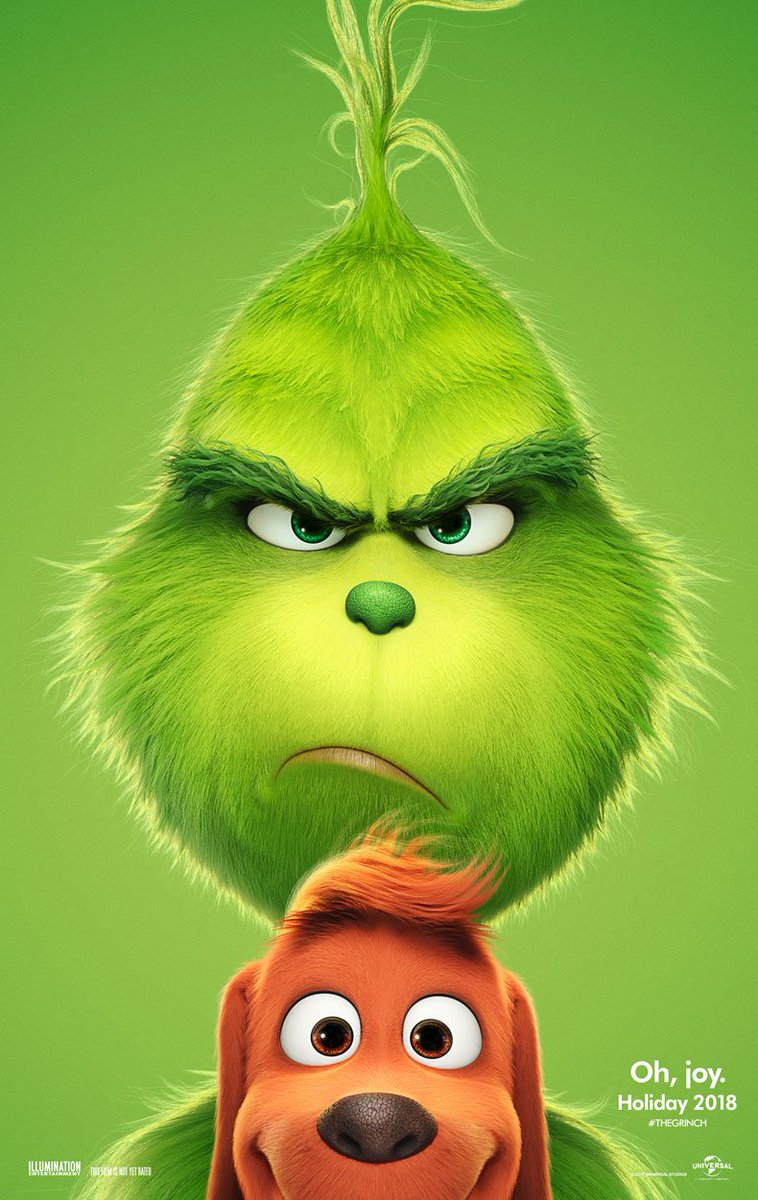 Kisahnya berfokus pada makhluk berbulu hijau, bernama The Grinch (Benedict Cumberbatch), yang sangat membenci Hari Natal. Dia tinggal menyendiri di rumahnya. Yang terletak di sebuah gua. Di Gunung Crumpet. Bersama anjing peliharaannya. Yang bernama Max.
Setiap musim Natal tiba, The Grinch selalu bete. Karena menganggap warga desa Whoville, yang terletak di sebelah tempat tinggalnya, sangat berisik ketika merayakan hari raya tersebut. Celakanya, tahun ini, penduduk Whoville berencana merayakan Natal secara besar-besaran. Bahkan, tiga kali lebih meriah daripada tahun-tahun sebelumnya.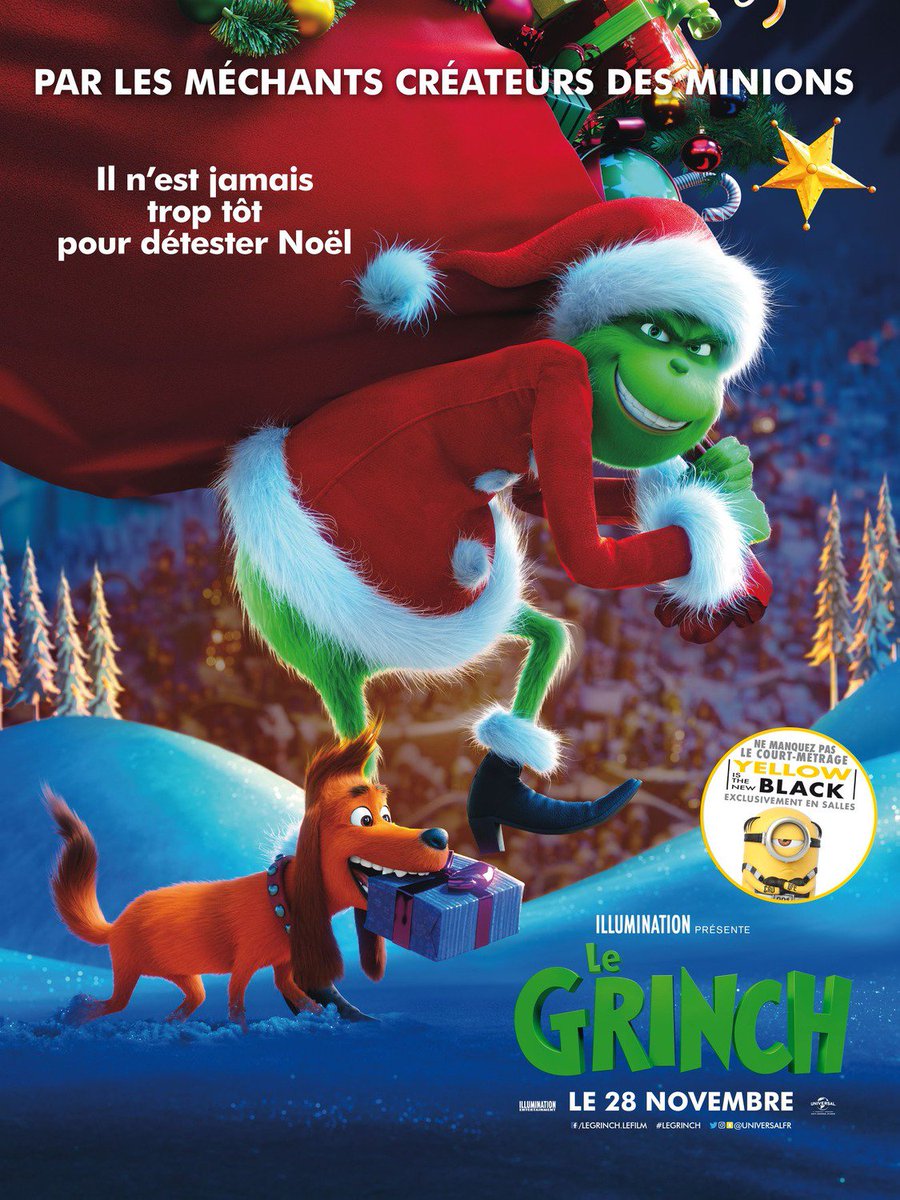 The Grinch pun segera menyusun rencana jahat. Dia bermaksud mengacaukan perayaan tersebut. Dengan menyamar sebagai Sinterklas. Dan mencuri semua hadiah dan dekorasi di Whoville saat Malam Natal.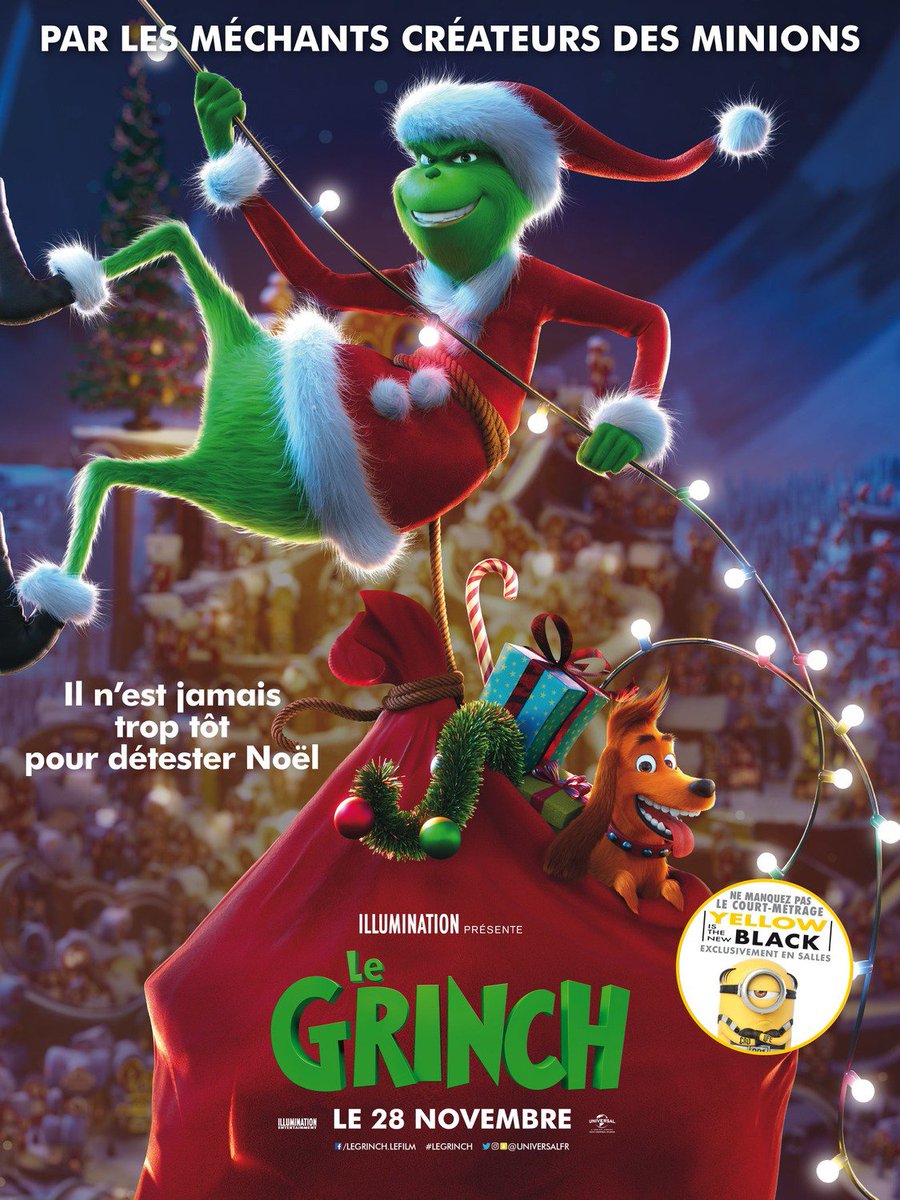 Namun, perjuangan The Grinch dalam melaksanakan aksinya tersebut tidaklah mudah. Sosok yang selalu bersikap sinis itu kerap mendapat hambatan. Saat menerapkan rencana liciknya. Berhasilkah dia merusak perayaan Natal di kampung Whoville?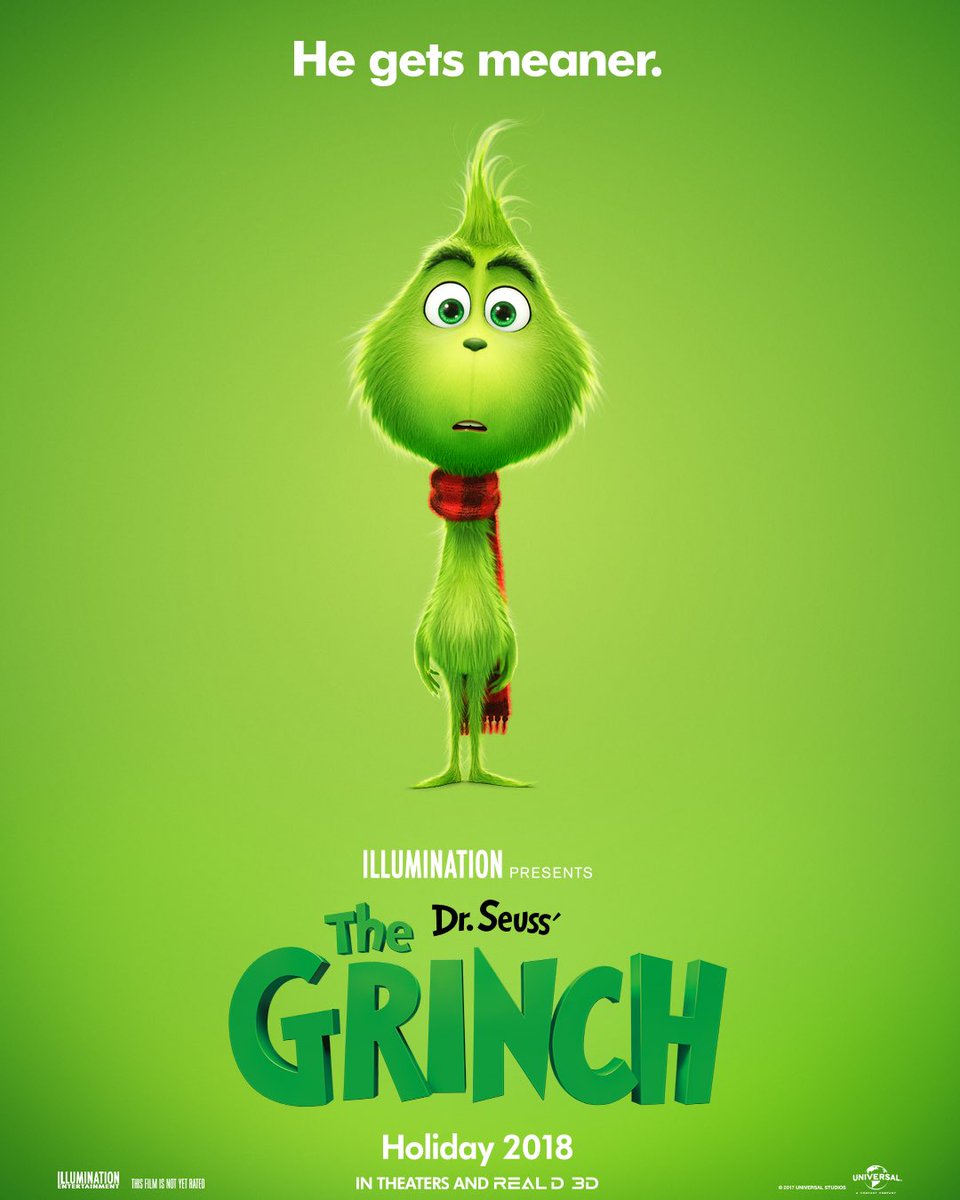 The Grinch tercatat sebagai film kedua yang diadaptasi oleh Illumination dari buku karya Dr. Seuss. Sebelumnya, studio yang sukses melahirkan The Minions tersebut pernah memproduksi The Lorax. Yang dirilis pada 2012 yang lalu.
Bagi Benenict Cumberbatch, The Grinch merupakan film animasinya yang kedua. Bintang Doctor Strange (2016) itu pertama kali menjadi pengisi suara di Penguins of Madagascar. Yang dirilis pada 2014.
Selain Benedict Cumberbatch, film komedi animasi ini juga memasang beberapa nama terkenal. Sebagai pengisi suaranya. Di antaranya adalah penyanyi Pharrell Williams. Yang berperan sebagai narator.
Karena mengangkat tema Natal, The Grinch juga dihiasi oleh Christmas song. Yang ceria. Dari berbagai genre. Ada rap, hip-hop dan rock. Yang dibawakan oleh para penyanyi ternama. Di berbagai scene. Di film berdurasi 86 menit ini.
Dilihat dari trailer yang dirilis beberapa waktu yang lalu, The Grinch tampak sangat colorful dan menggemaskan. Adegan-adegan kocak juga banyak tersaji di sini. Penonton anak-anak pasti sangat menyukainya.
Selain itu, The Grinch juga diselipi oleh berbagai pesan moral yang menyentuh. Suasana Natal disajikan dengan sangat kental. Di sepanjang film garapan sutradara Scott Mosier dan Yarrow Cheney ini.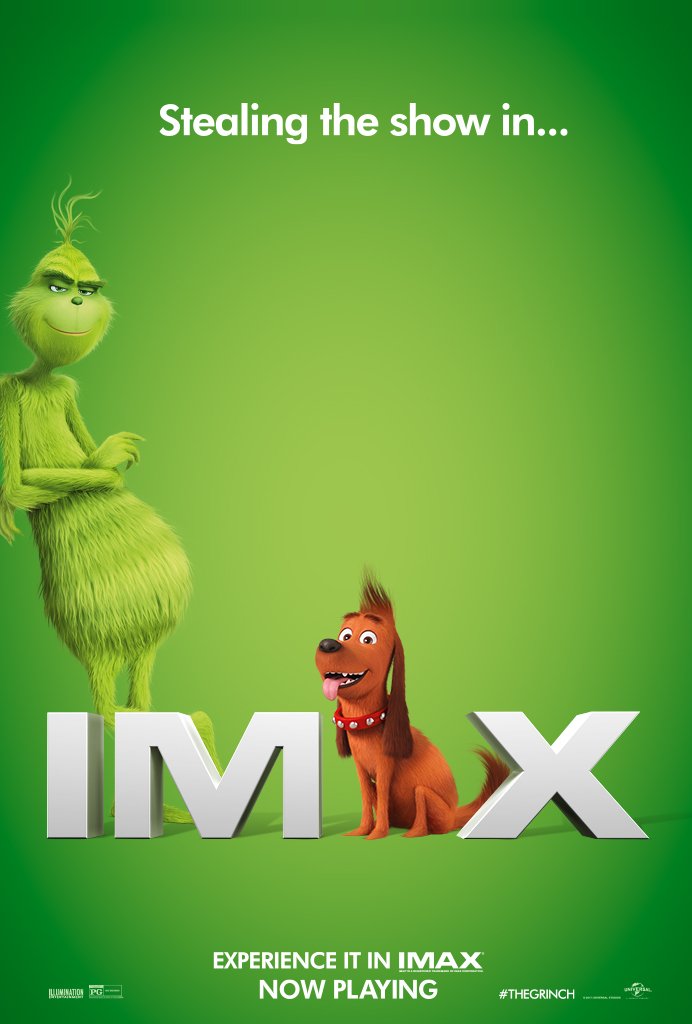 Tapi, sayangnya, setelah dirilis secara global pada 9 November 2018 yang lalu, The Grinch mendapat respon biasa saja. Dari para kritikus. Tampilan animasinya memang memanjakan mata. Namun, kisah film berbujet USD 75 juta ini dianggap terlalu sederhana. Cocoknya ditonton oleh anak-anak.
Oh, ya. Bagi yang kangen dengan The Minions, sebelum The Grinch diputar, para penonton bakal disuguhi sebuah film animasi pendek. Berjudul Yellow Is The New Black. Yang mengisahkan aksi konyol makhluk-makhluk berwarna kuning yang superimut tersebut.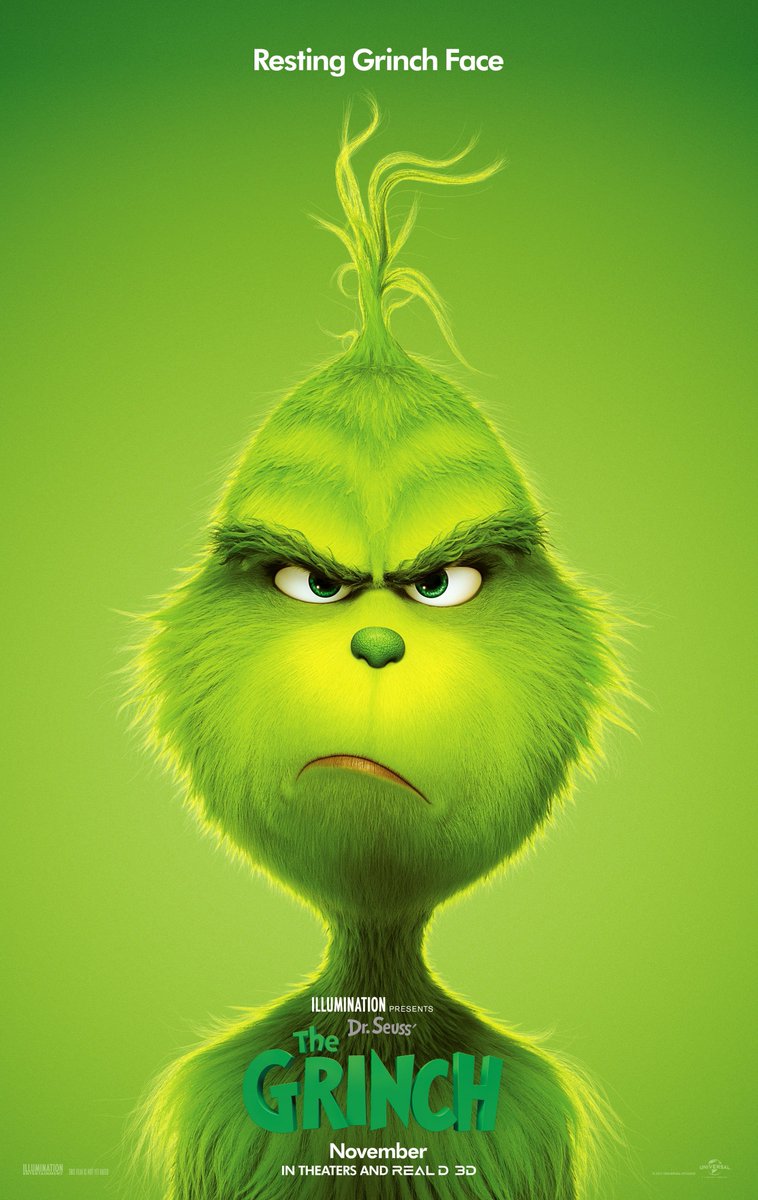 ***
The Grinch
Sutradara: Scott Mosier, Yarrow Cheney
Produser: Chris Meledandri, Janet Healy
Penulis Skenario: Michael LeSieur, Tommy Swerdlow
Berdasarkan: How the Grinch Stole Christmas! by Dr. Seuss
Pemain: Benedict Cumberbatch, Rashida Jones, Kenan Thompson, Cameron Seely, Angela Lansbury
Narator: Pharrell Williams
Musik: Danny Elfman
Penyunting: Chris Cartagena
Produksi: Universal Pictures, Illumination
Distributor: Universal Pictures
Durasi: 86 menit
Genre: Animation, Kids & Family, Science Fiction & Fantasy
Kategori Usia: PG (SU)
Budget: USD 75 juta
Rilis: 9 November 2018 (Amerika Serikat & Indonesia)
Rating (hingga 21 November 2018)
IMDb: 6,3/10
Rotten Tomatoes: 56%
Metacritic: 50/100
CinemaScore: A-
***
Edwin Dianto
Pekerja Teks Komersial, Baper Blogger & Writer
E-mail: edwindianto@gmail.com
Blog: edwindianto.wordpress.com
Follow Twitter & Instagram @edwindianto untuk info film-film terbaru.