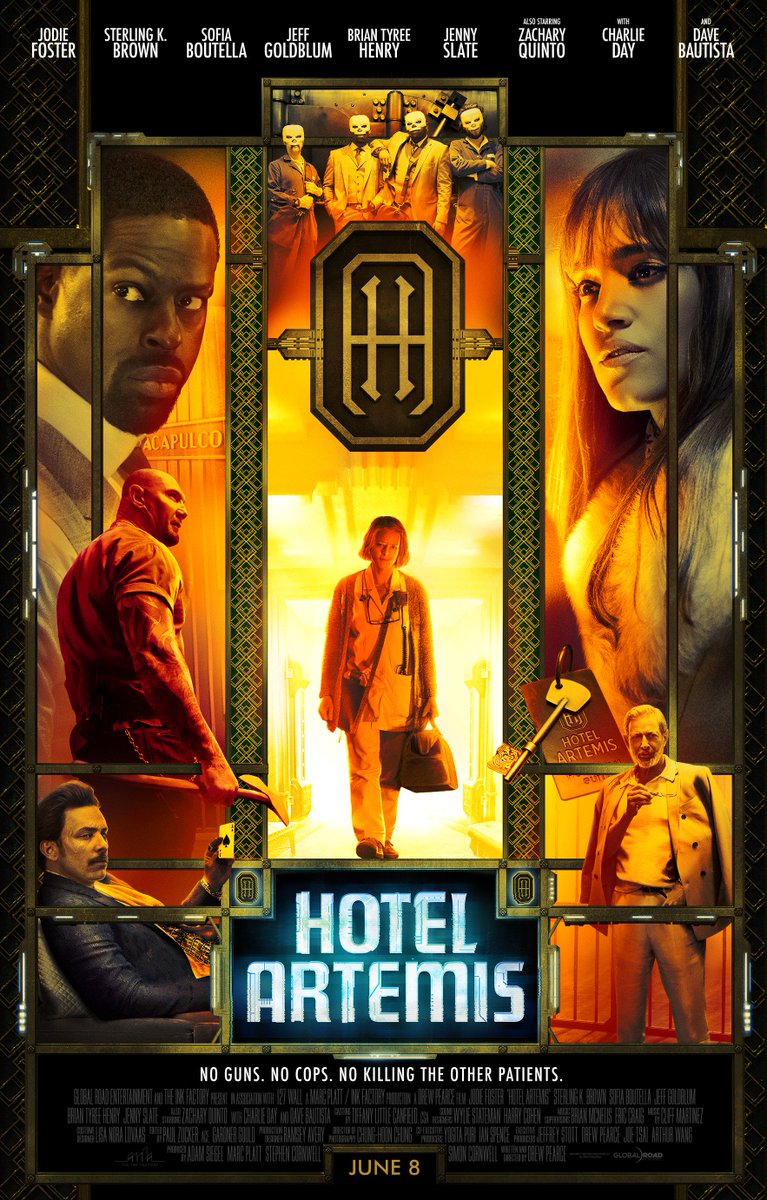 Hotel Artemis akhirnya tayang juga di bioskop-bioskop Cinema 21 Indonesia. Mulai hari Selasa (27/11) ini. Di Amerika, film cyberpunk thriller yang dibintangi Jodie Foster tersebut sudah dirilis sejak 8 Juni 2018 yang lalu.
Selain Jodie Foster, Hotel Artemis juga diperkuat oleh berbagai bintang terkenal dari Hollywood. Sebut saja Sterling K. Brown, Sofia Boutella, Jeff Goldblum, Brian Tyree Henry, Jenny Slate, Zachary Quinto, Charlie Day, hingga Dave Bautista. Tak heran, film berdurasi 94 menit ini termasuk yang ditunggu-tunggu penayangannya.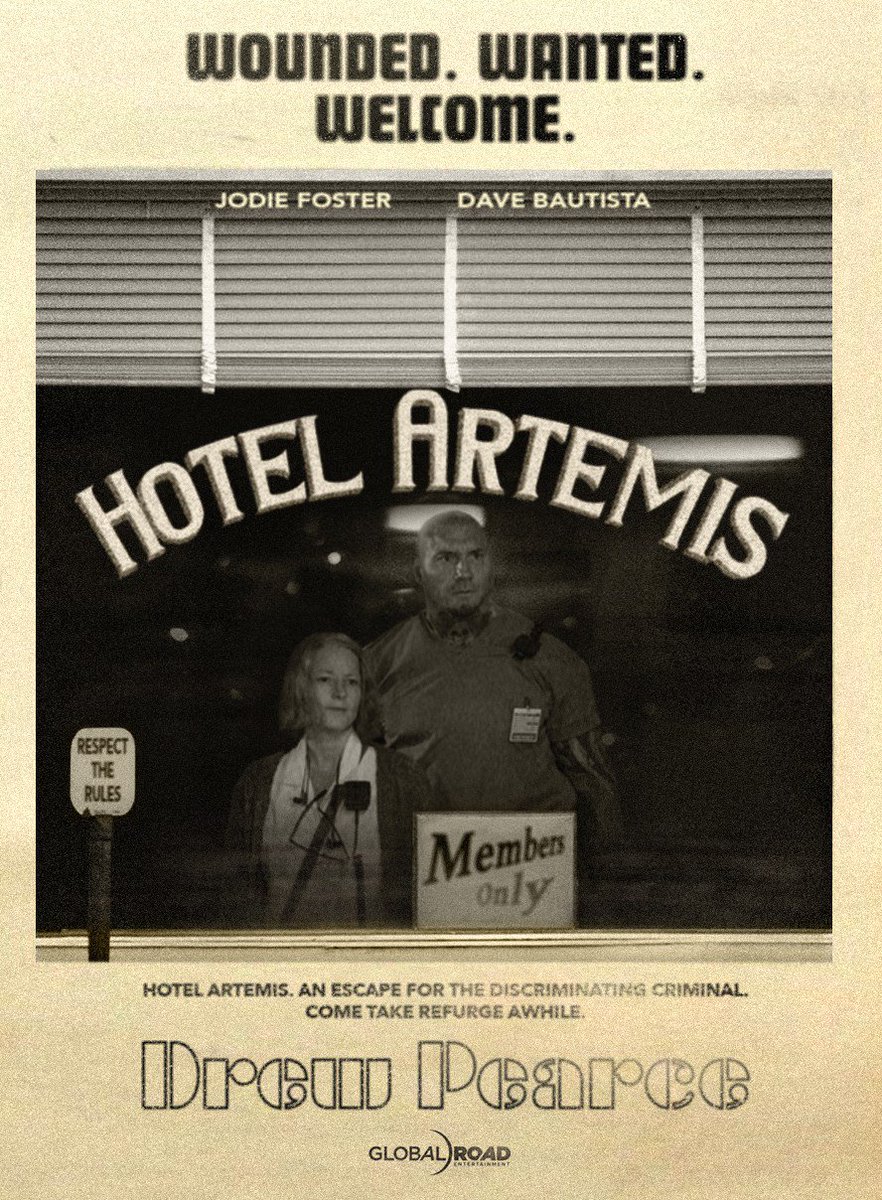 Kisah Hotel Artemis ber-setting di masa depan. Tepatnya, pada tahun 2028. Di Los Angeles. Yang kala itu sedang dilanda kerusuhan dengan tingkat kriminalitas yang sangat tinggi.
Hotel Artemis sendiri merupakan sebuah gedung yang beroperasi sebagai rumah sakit illegal. Yang khusus melayani para penjahat dan pelaku kriminal. Yang sedang sakit atau terluka. Dan membutuhkan bantuan medis.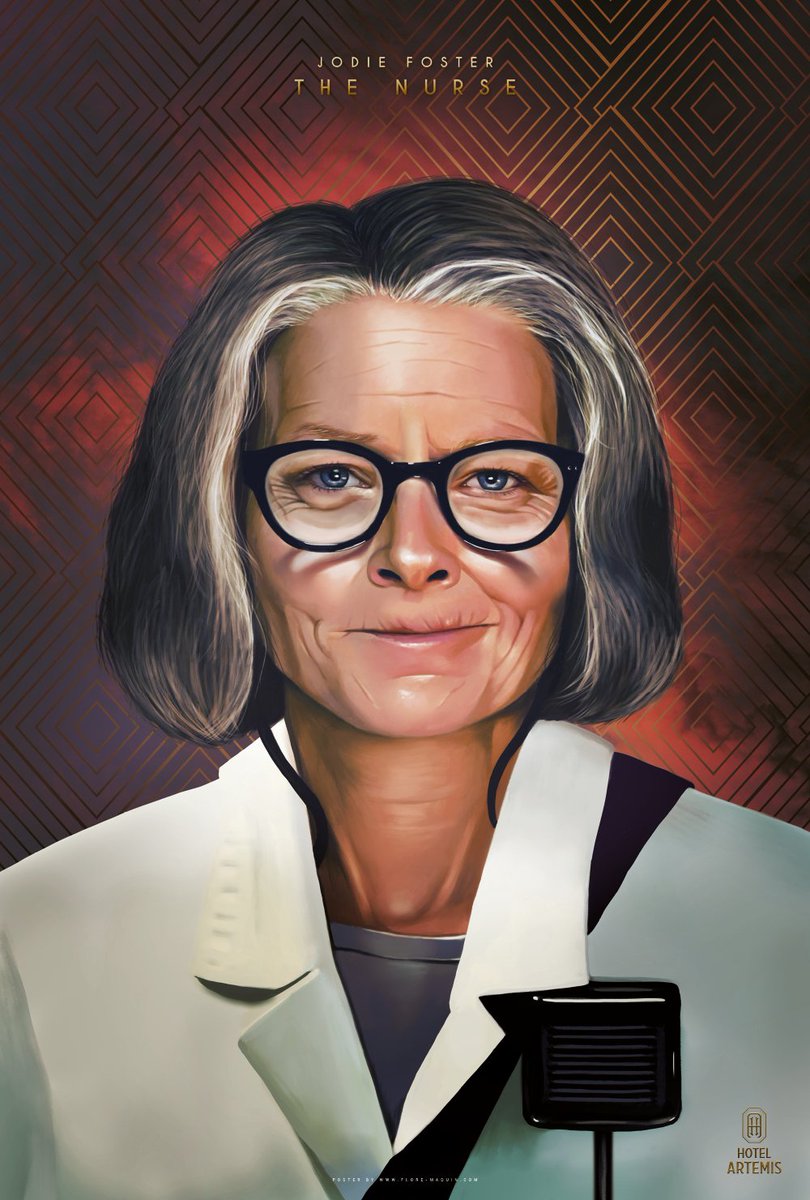 Pemimpin Hotel Artemis adalah seorang perawat. Yang bernama Jean Thomas (Jodie Foster). Dalam mengoperasikan rumah sakit gelap tersebut, sosok yang dijuluki sebagai The Nurse itu dibantu oleh assistennya. Yang bernama Everest (Dave Bautista).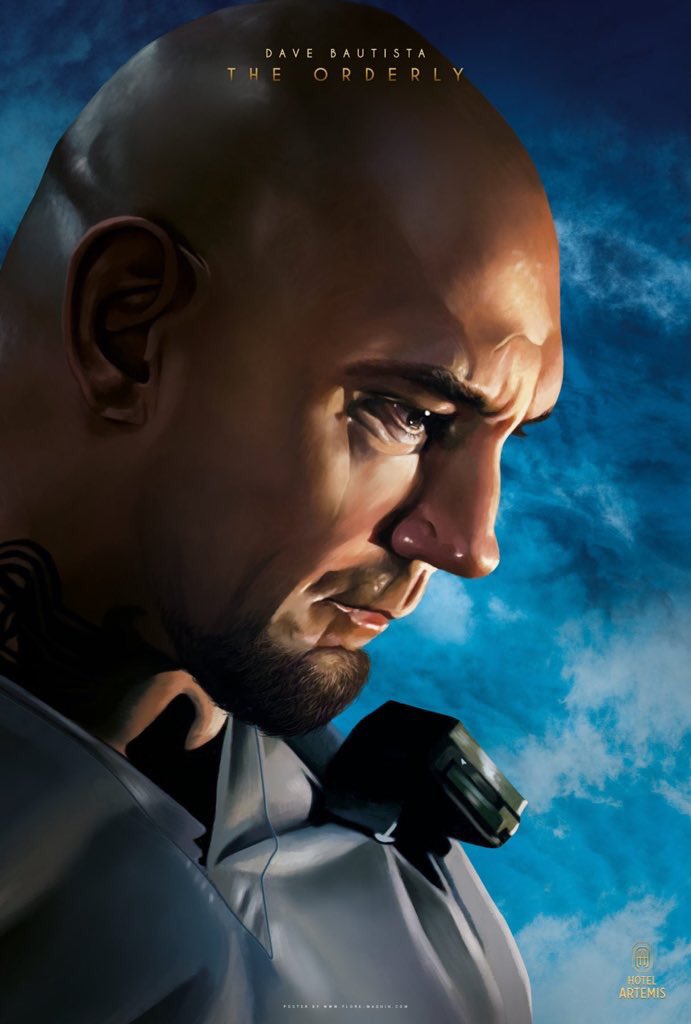 Pada suatu malam yang sibuk, Hotel Artemis full booked. Berbagai macam penjahat dan bajingan yang sedang butuh pertolongan medis tumplek-blek di sana. Ada dealer senjata gelap, ada pembunuh bayaran, ada perampok bank, ada gembong mafia, dll.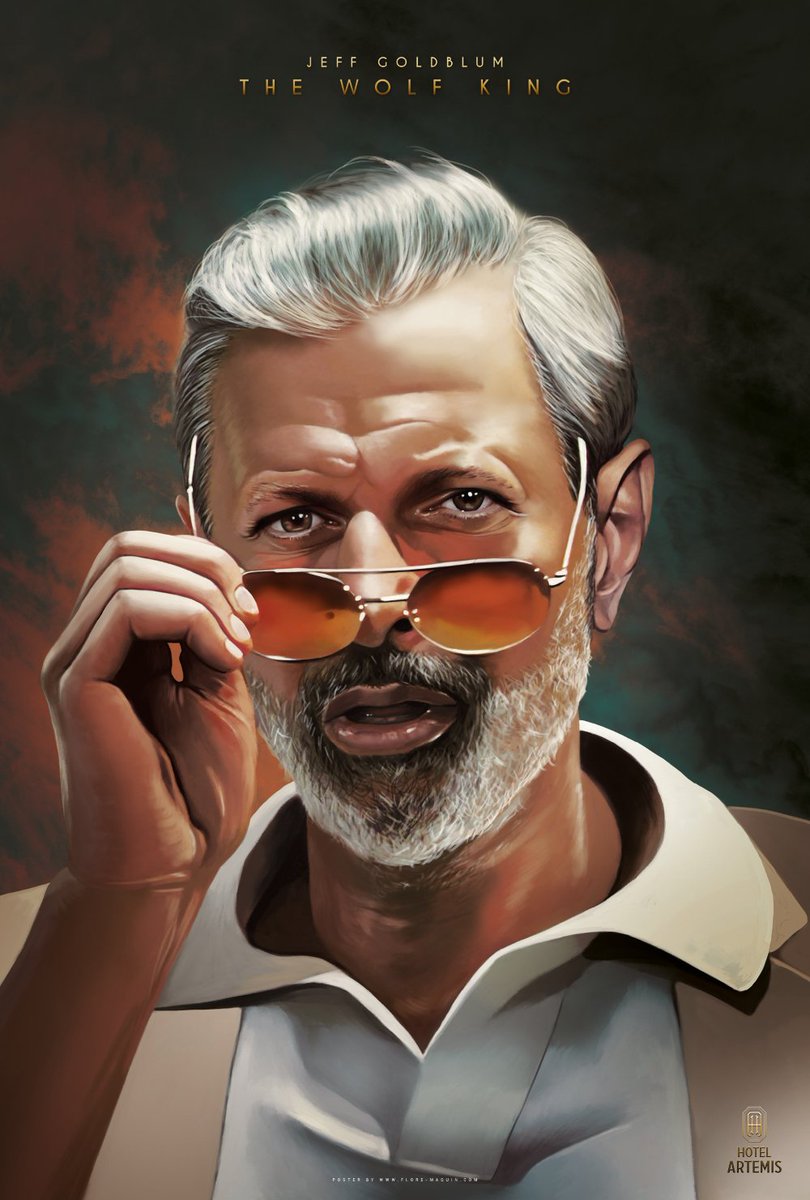 The Nurse pun menetapkan aturan tegas: Tidak boleh membawa senjata, tidak boleh bertikai, dan tidak boleh membunuh sesama penghuni hotel. Meski demikian, tetap saja, bercampurnya segala macam pelaku kriminal tadi berpotensi memicu konflik. Apalagi, pada malam itu, ada sebuah barang berharga yang terbawa masuk ke Hotel Artemis. Mampukah The Nurse melewati malam yang mencekam tersebut dengan selamat?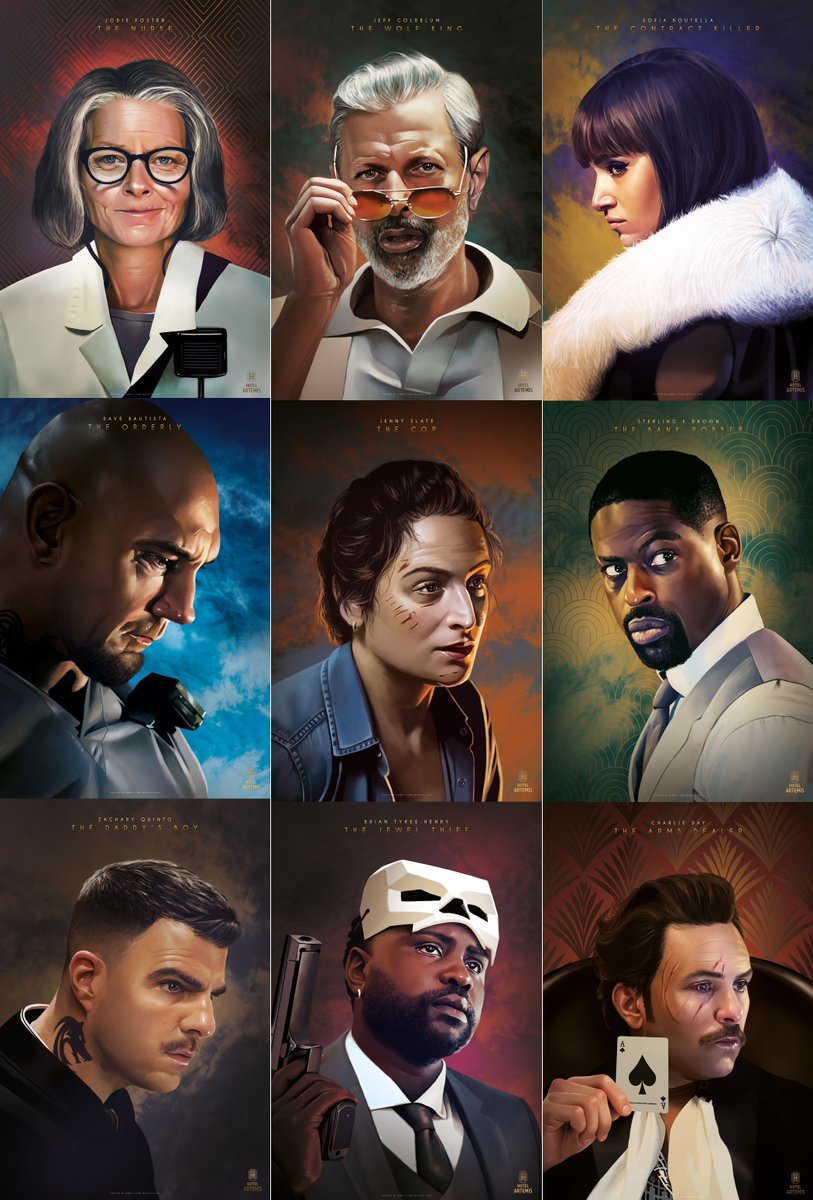 Bagi yang sudah menonton franchise John Wick, mungkin Hotel Artemis ini bakal mengingatkan pada Hotel Continental. Di mana para pembunuh bayaran yang sedang menginap di situ tidak boleh saling menghabisi.
Sekilas, kesannya yang kelam memang mirip dengan film yang dibintangi Keanu Reeves tersebut. Skenarionya juga cukup apik dan bikin penasaran. Tapi, sayangnya, para kritikus menilai eksekusi yang dilakukan sutradara Drew Pearce masih kurang baik. Bila dibandingkan dengan John Wick.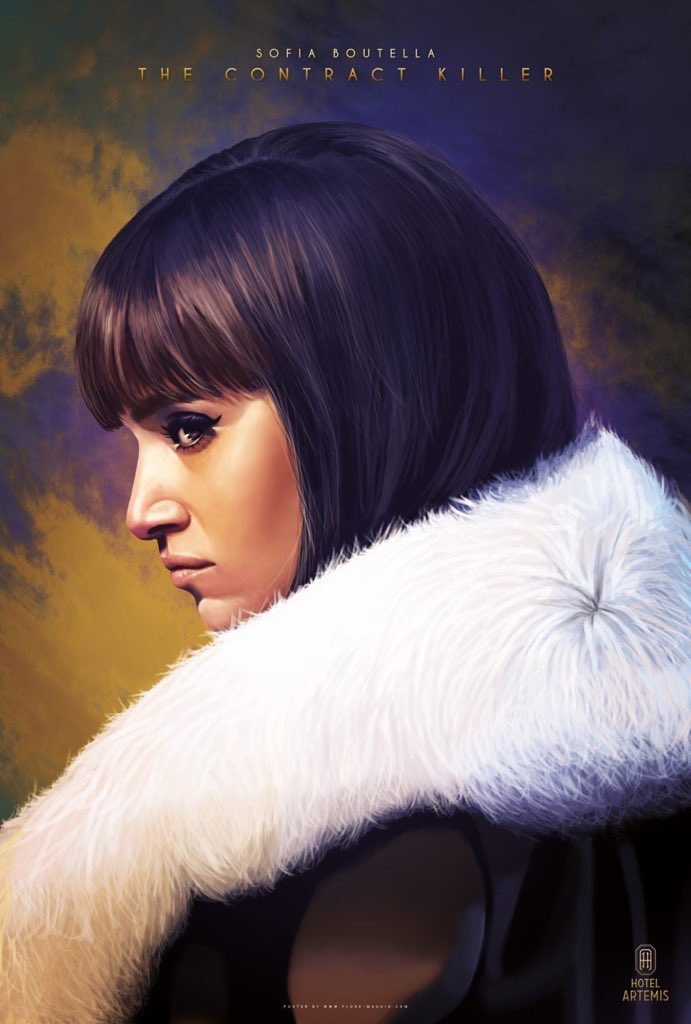 Hotel Artemis memang menjadi debut penyutradaraan bagi Drew Pearce. Yang juga merangkap sebagai penulis skenario tersebut. Mungkin, dia harus belajar lebih banyak lagi. Bagaimana menghasilkan film thriller yang berkualitas.
Meski demikian, gaya visualisasi yang ditampilkan oleh Drew Pearce di Hotel Artemis ini cukup menarik dan memanjakan mata. Selain itu, akting para pemainnya, terutama aktris kawakan Jodie Foster, juga mendapat banyak pujian dari para kritikus.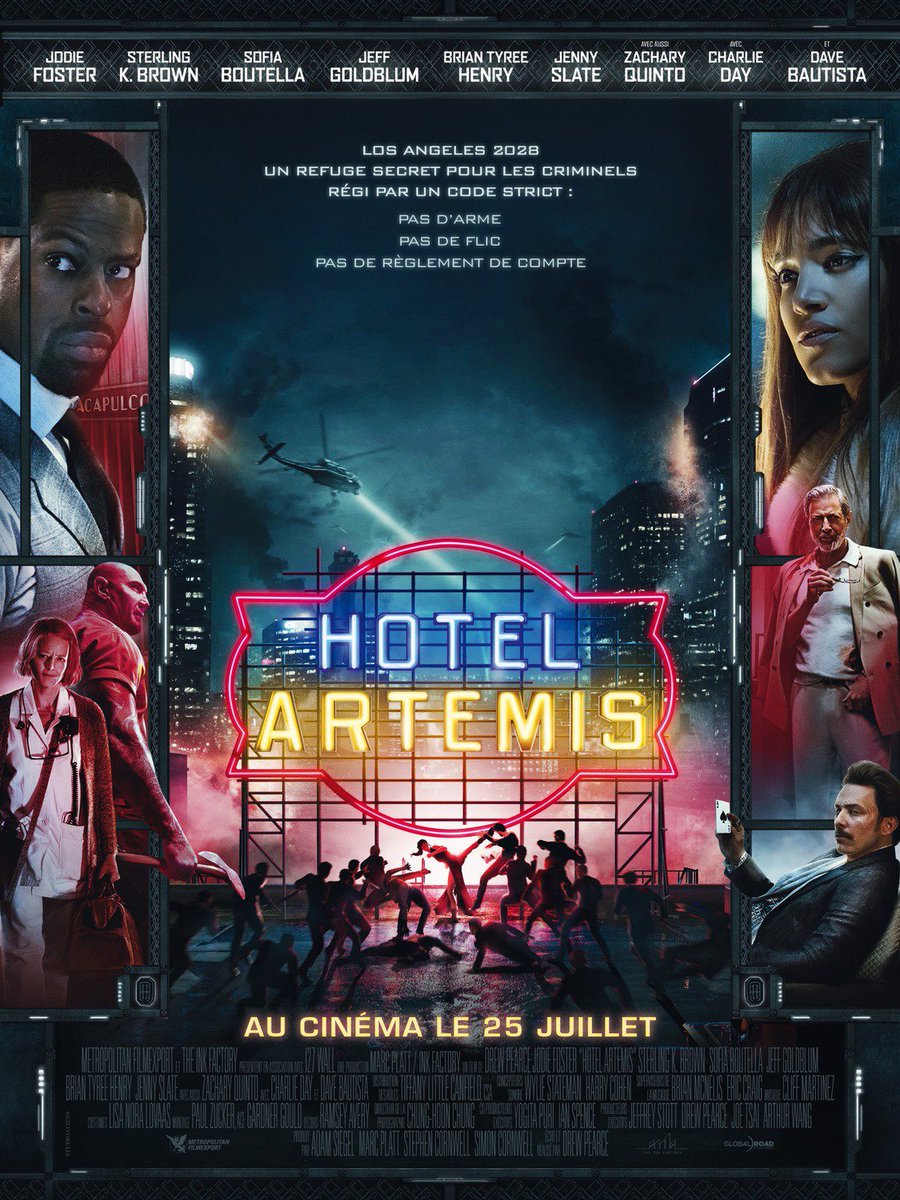 ***
Hotel Artemis
Sutradara: Drew Pearce
Produser: Adam Siegel, Marc Platt, Stephen Cornwell, Simon Cornwell
Penulis Skenario: Drew Pearce
Pemain: Jodie Foster, Sterling K. Brown, Sofia Boutella, Jeff Goldblum, Brian Tyree Henry, Jenny Slate, Zachary Quinto, Charlie Day, Dave Bautista
Musik: Cliff Martinez
Sinematografi: Chung Chung-hoon
Penyunting: Paul Zucker, Gardner Gould
Produksi: The Ink Factory, 127 Wall, Marc Platt Productions
Distributor: Global Road Entertainment
Durasi: 94 menit
Genre: Action & Adventure, Mystery & Suspense
Kategori Usia: R (17+)
Budget: USD 15 juta
Rilis: 19 Mei 2018 (Regency Village Theater), 8 Juni 2018 (Amerika Serikat), 27 November 2018 (Indonesia)
Rating (hingga 29 November 2018)
IMDb: 6,1/10
Rotten Tomatoes: 57%
Metacritic: 58/100
CinemaScore: C-
***
Edwin Dianto
Pekerja Teks Komersial, Baper Blogger & Writer
E-mail: edwindianto@gmail.com
Blog: edwindianto.wordpress.com
Follow Twitter & Instagram @edwindianto untuk info film-film terbaru.