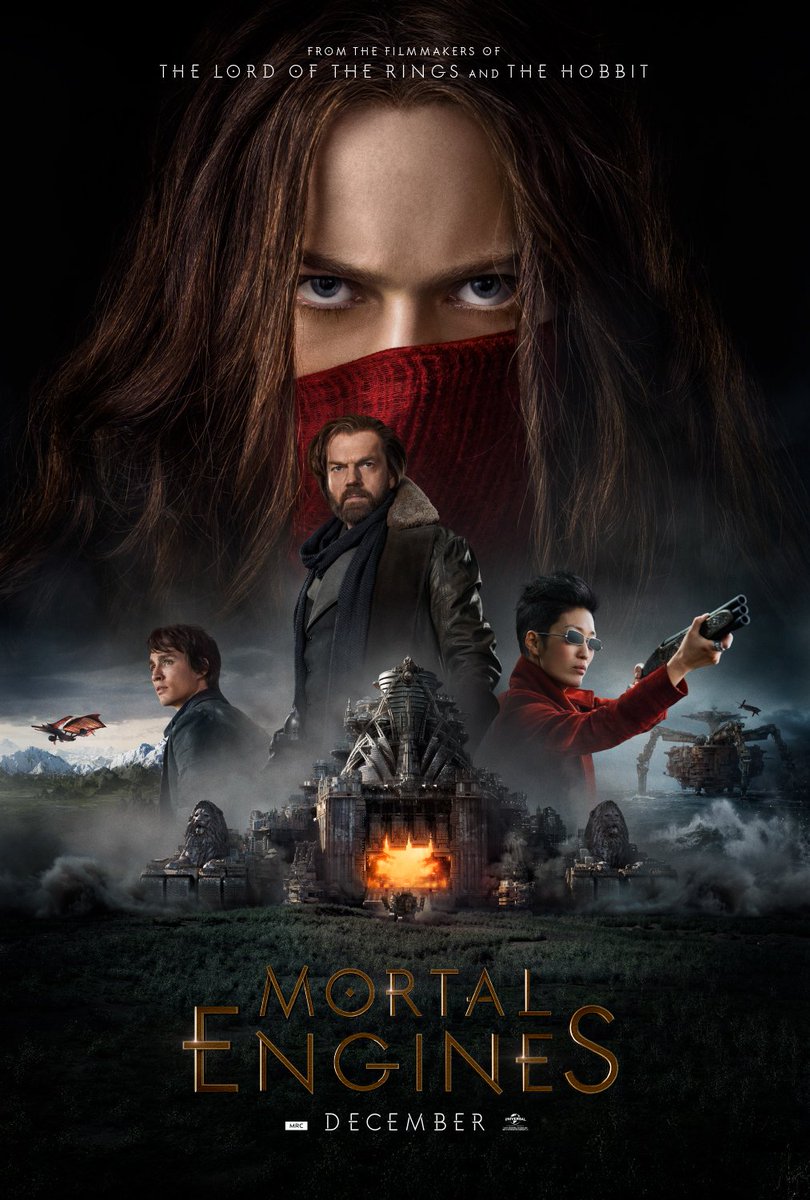 Mortal Engines adalah kuartet novel karangan penulis asal Inggris: Philip Reeve. Seri pertamanya terbit pada tahun 2001. Lalu, diikuti oleh tiga seri berikutnya. Yaitu Predator's Gold (2003), Infernal Devices (2005), dan A Darkling Plain (2006). Tetralogi novel tersebut mendapat respon positif dari para kritikus. Berhasil memenangkan penghargaan Nestle Smarties Book Prize. Serta masuk nominasi Whitbread Award pada tahun 2002.
Kesuksesan tadi membuat sineas legendaris Hollywood, Peter Jackson, tertarik untuk mengangkat Mortal Engines ke layar lebar. Namun, kali ini, pembesut trilogi The Lord of the Rings dan The Hobbit itu tidak menggarapnya secara langsung. Dia menyerahkan kursi sutradara ke "murid"-nya: Christian Rivers.
Selama ini, Rivers memang sudah sering bekerja di berbagai proyek Jackson. Mulai dari menjadi storyboard artist dalam film Braindead (1992). Hingga menjadi ahli efek visual dan sutradara unit kedua dalam The Lord of the Rings (2001), King Kong (2005), dan The Hobbit (2012). Mortal Engines pun menjadi debut Rivers sebagai sutradara film layar lebar.
Sementara itu, Jackson hanya bertindak sebagai produser dan penulis skenario di film produksi Universal Pictures ini. Dalam menggarap naskah Mortal Engines yang bertema post-apocalyptic, Jackson dibantu oleh anggota tim The Lord of the Rings. Yaitu Fran Walsh dan Philippa Boyens.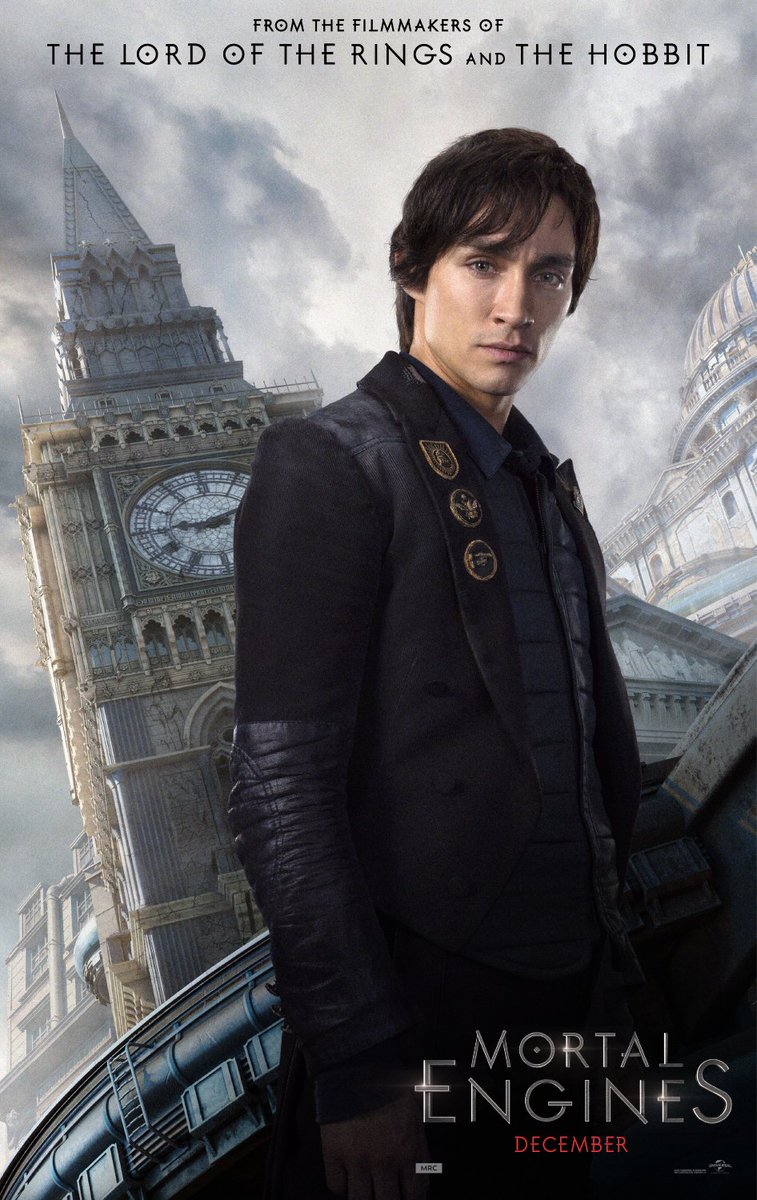 Kisah Mortal Engines mengambil setting di masa depan. Ratusan tahun setelah peradaban manusia dihancurkan oleh perang dahsyat: Sixty Minute War. Cara hidup pun berevolusi. Kota-kota besar di Bumi dibangun di atas mesin. Dengan roda-roda raksasa. Mereka menjelajahi dunia, saling bertempur, dan memangsa satu sama lain. Demi menguasai sisa-sisa sumber daya yang ada.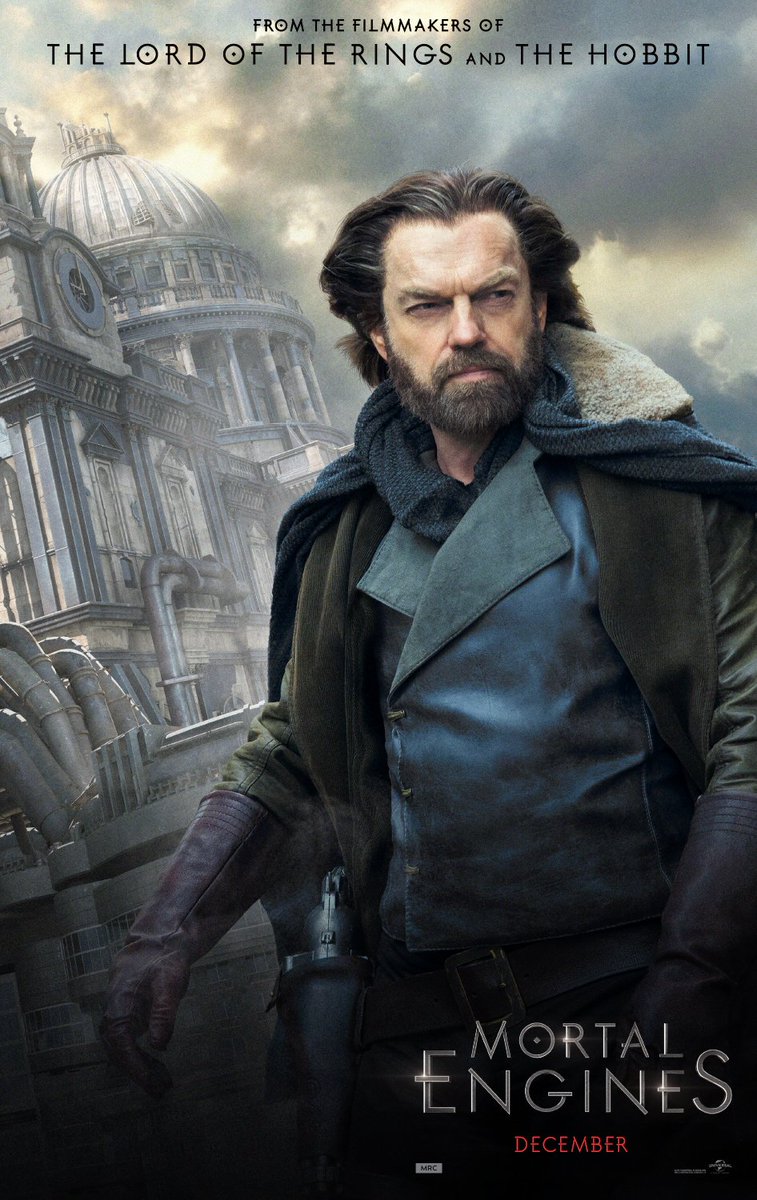 Dua anak muda dengan latar belakang berbeda, Hester Shaw (Hera Hilmar) dan Tom Natsworthy (Robert Sheehan), harus bersatu. Dalam upaya untuk mengubah masa depan. Dan menyelamatkan dunia. Dari sosok jahat nan ambisius. Penguasa Kota London: Thaddeus Valentine (Hugo Weaving).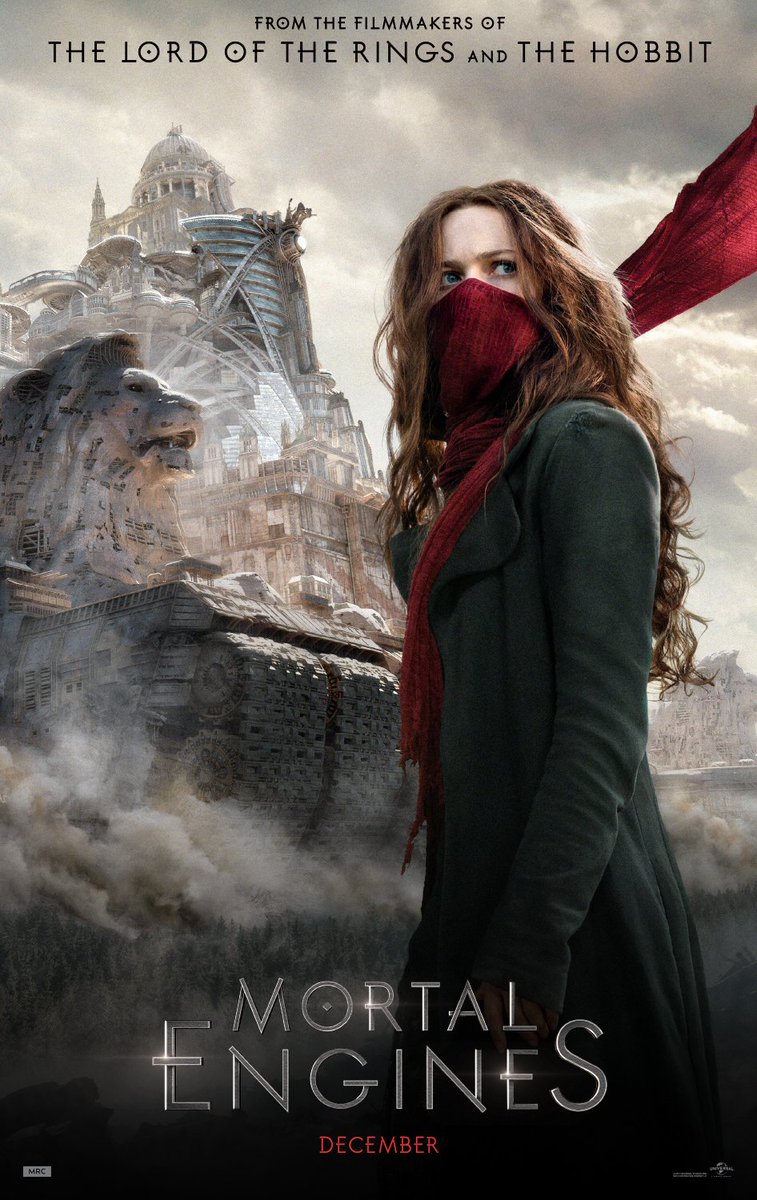 Dalam novel Mortal Engines, Philip Reeve menggambarkan sosok Hester memiliki luka besar. Di wajahnya. Sebagai sebuah tanda. Yang mengingatkan dirinya dari masa lalunya yang kelam. Namun, di versi filmnya, bekas luka tersebut sedikit disamarkan.
Dalam video extended look yang dirilis Universal Pictures bulan lalu, tampak sosok Hester Shaw berada di sebuah kota masa depan. Yang dipenuhi mesin-mesin berukuran raksasa. Selain itu, cuplikan berdurasi satu setengah menit tersebut juga menampilkan berbagai adegan pertarungan epik. Yang cukup keren dan memanjakan mata.
Jika dilihat dari video tadi, secara visual, film berdurasi 128 menit ini menyajikan editing kelas atas. Yang bisa dibilang nyaris sempurna. Beberapa adegan menarik berhasil direalisasikan dengan baik. Seperti kota-kota raksasa yang bergerak di atas gurun. Serta peperangan mendebarkan yang dihiasi dengan teknologi canggih.
Proses produksi Mortal Engines sendiri dimulai pada bulan April 2017. Syutingnya di Stone Street Studios, Wellington, Selandia Baru. Selesai pada bulan Juli 2017. Dengan menghabiskan biaya total USD 100 juta. Yang ditanggung oleh Media Rights Capital dan Universal Pictures.
Hingga kini, belum diketahui bagaimana respon dari para kritikus. Karena Mortal Engines memang baru akan tayang di Amerika pada 14 Desember 2018. Para moviegoer di Indonesia cukup beruntung. Karena bisa menontonnya lebih awal. Mulai hari Rabu (5/12) ini. Di bioskop-bioskop kesayangan di seluruh tanah air.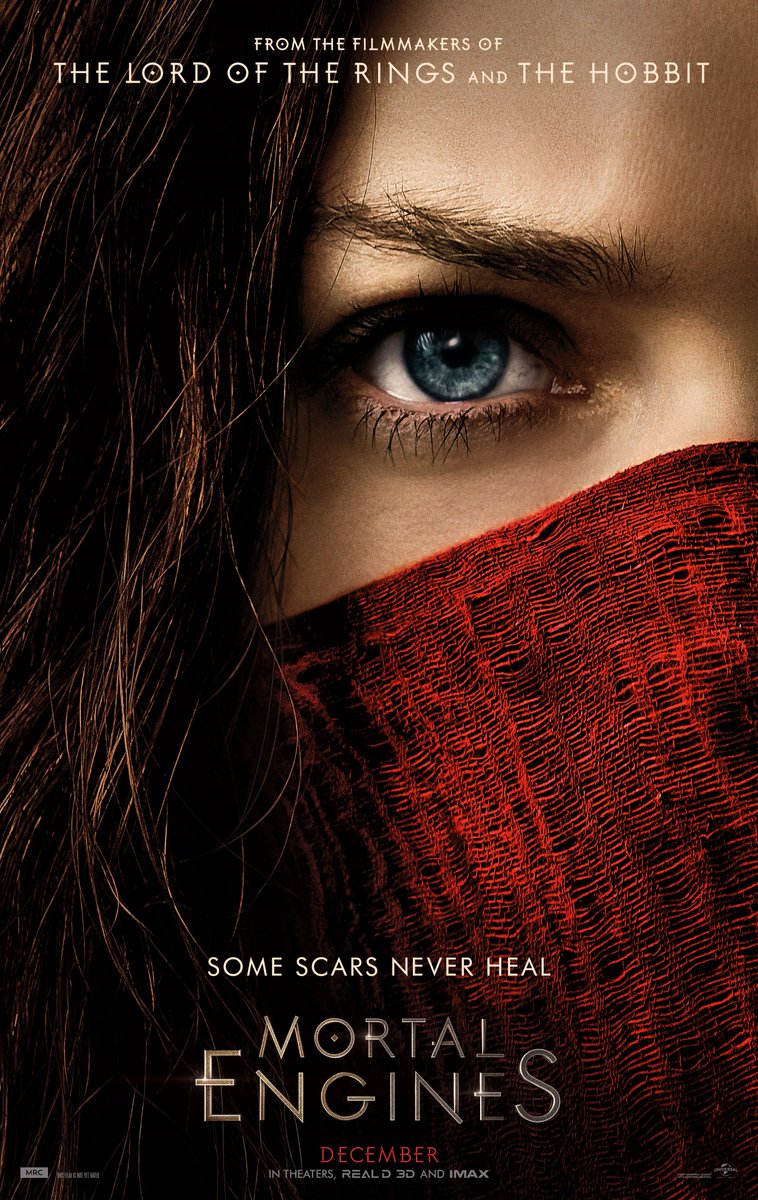 ***
Mortal Engines
Sutradara: Christian Rivers
Produser: Zane Weiner, Amanda Walker, Deborah Forte, Fran Walsh, Peter Jackson
Penulis Skenario: Fran Walsh, Philippa Boyens, Peter Jackson
Berdasarkan: Mortal Engines by Philip Reeve
Pemain: Hugo Weaving, Hera Hilmar, Robert Sheehan, Jihae, Ronan Raftery, Leila George, Patrick Malahide, Stephen Lang
Musik: Junkie XL
Sinematografi: Simon Raby
Produksi: Universal Pictures, Media Rights Capital, WingNut Films
Distributor: Universal Pictures
Durasi: 128 menit
Genre: Action & Adventure, Science Fiction & Fantasy
Kategori Usia: PG-13 (13+)
Budget: USD 100 juta
Rilis: 27 November 2018 (London), 5 Desember 2018 (Indonesia), 14 Desember 2018 (Amerika Serikat)
Rating (hingga 2 Desember 2018)
IMDb: –
Rotten Tomatoes: –
Metacritic: –
CinemaScore: –
***
Edwin Dianto
Pekerja Teks Komersial, Baper Blogger & Writer
E-mail: edwindianto@gmail.com
Blog: edwindianto.wordpress.com
Follow Twitter & Instagram @edwindianto untuk info film-film terbaru.