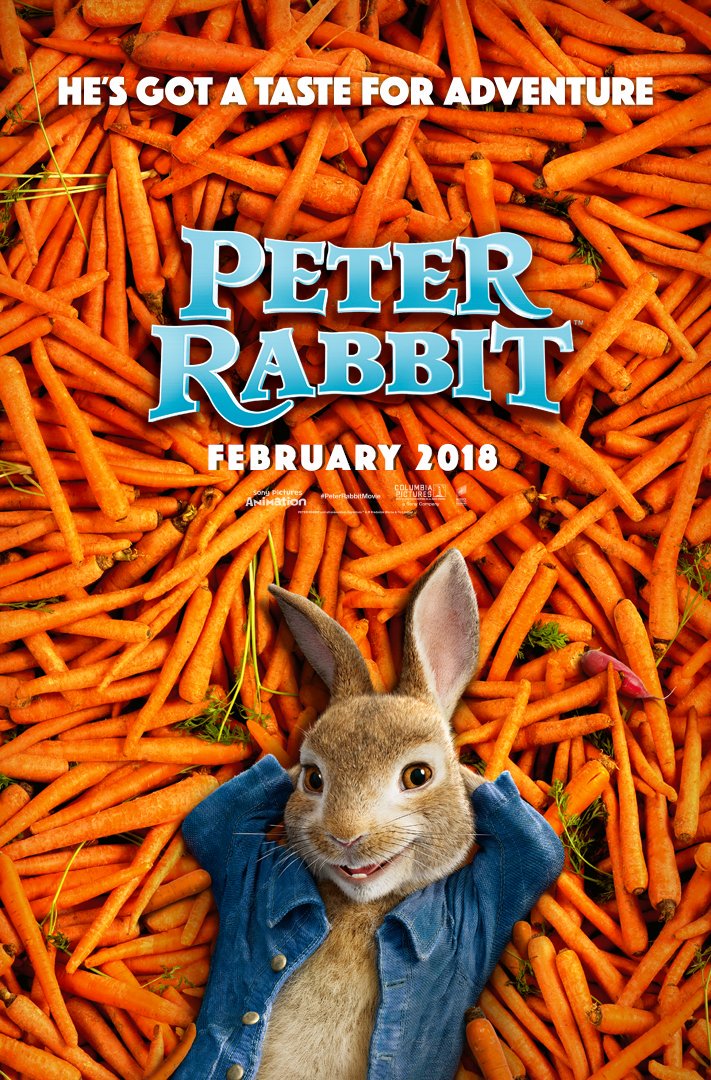 Peter Rabbit adalah karakter binatang fiksi. Berupa kelinci. Yang muncul pertama kali di buku cerita anak-anak klasik: The Tale of Peter Rabbit. Karya pengarang Inggris: Beatrix Potter. Yang terbit pada 1902.
Kesuksesan buku cerita tersebut membuat Peter Rabbit terkenal. Karakter kelinci nakal itu kemudian diadaptasi ke berbagai bentuk: Mulai dari merchandise, serial animasi televisi, hingga film layar lebar.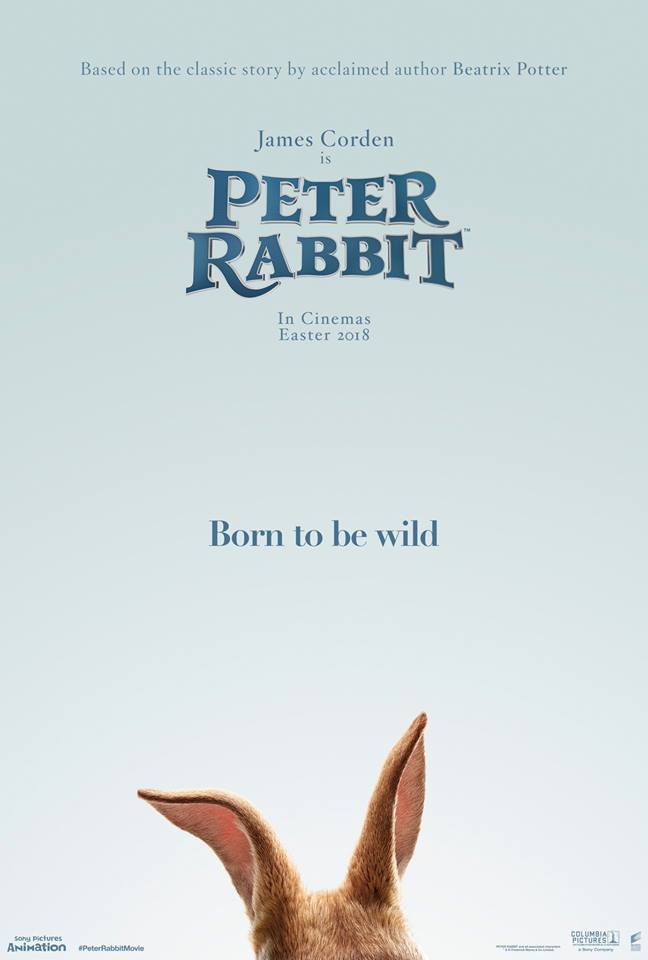 Adaptasi yang terbaru, berupa campuran live-action dan animasi, sudah tayang di bioskop-bioskop di seluruh dunia. Hampir setahun yang lalu. Film berjudul Peter Rabbit tersebut juga sempat menarik perhatian. Karena melibatkan sejumlah nama terkenal sebagai pemain dan pengisi suaranya. Sebut saja Rose Byrne, Domhnall Gleeson, Sam Neill, Daisy Ridley, Elizabeth Debicki, Margot Robbie dan James Corden.
Film berdurasi 95 menit tersebut mengisahkan seekor kelinci bernama Peter Rabbit (James Corden). Yang hidup bersama tiga adik perempuan kembarnya: Cottontail (Daisy Ridley), Flopsy (Margot Robbie) dan Mopsy (Elizabeth Debicki). Serta saudara sepupunya: Benjamin Bunny (Colin Moody).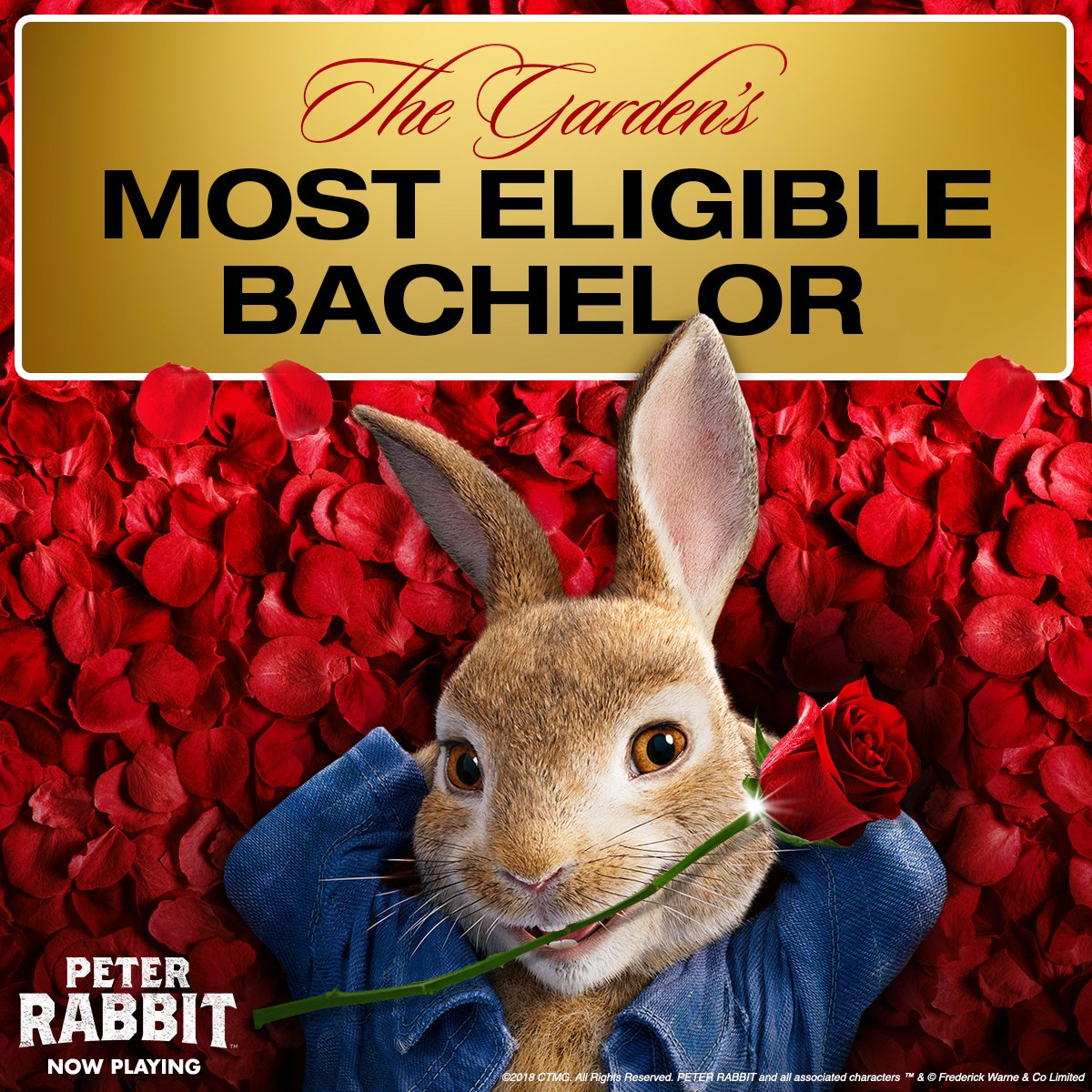 Setiap hari, kelinci-kelinci nakal tersebut mencuri sayuran dari kebun milik Mr. McGregor (Sam Neill). Yang terkenal kejam. Dan dikisahkan telah membunuh bokap Peter. Karena dia sangat membenci kelinci.
Meski bermusuhan dengan Mr. McGregor, Peter dan adik-adiknya tidak membenci manusia. Mereka malah bersahabat dengan Bea (Rose Byrne). Seorang pelukis gagal dari London yang pindah ke desa untuk mencari inspirasi. Bea sering kali menyelamatkan Peter dari amukan McGregor.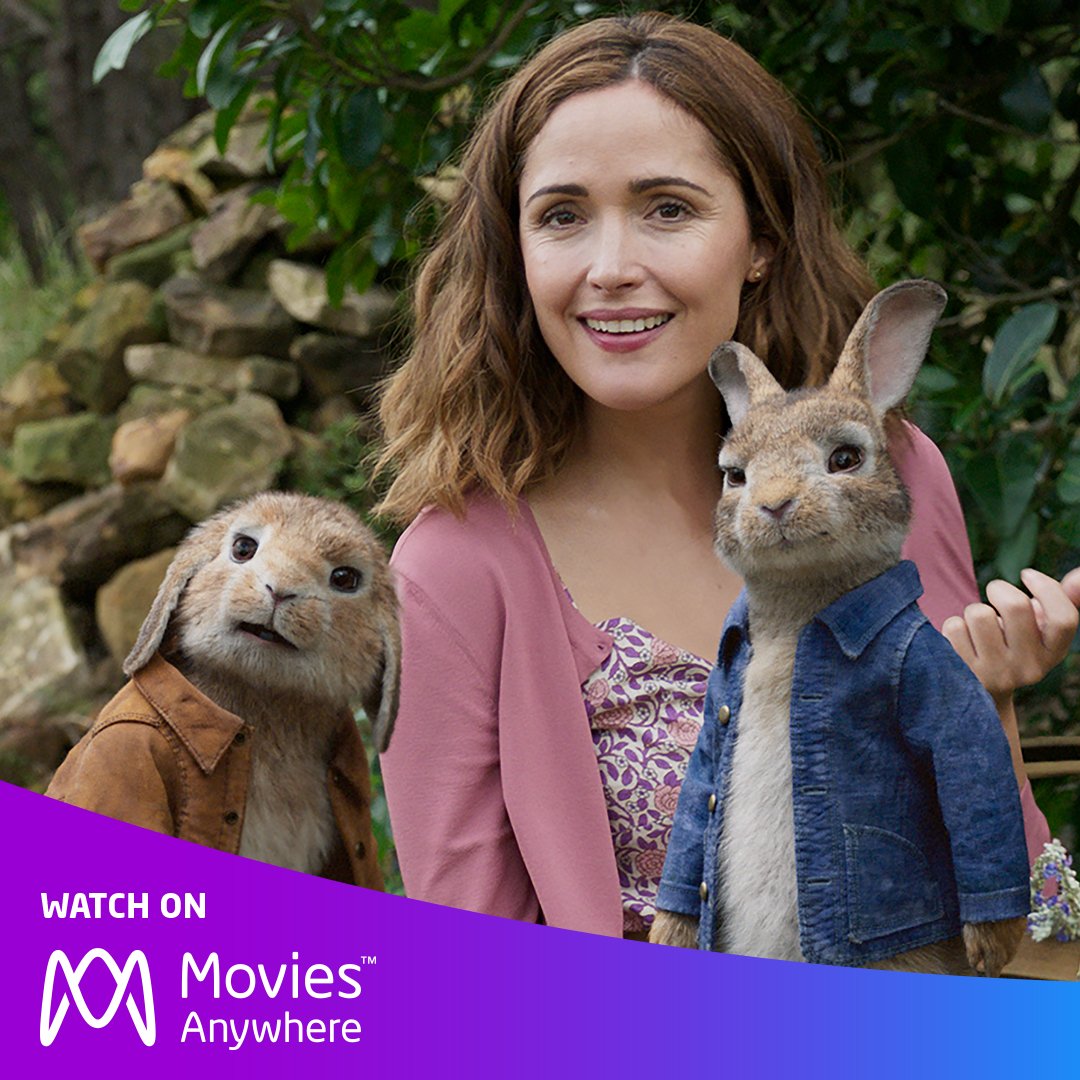 Suatu ketika, Pak Tua McGregor yang tinggal sendirian di rumahnya itu tiba-tiba meninggal. Setelah terkena serangan jantung. Peter dan adik-adiknya pun menyambut hal tersebut dengan suka cita. Karena sang musuh telah tiada.
Namun, kegembiraan tersebut tak bertahan lama. Karena Mr. McGregor ternyata mewariskan rumah dan kebunnya kepada keponakannya: Thomas (Domhnall Gleeson). Yang selama ini tinggal di kota.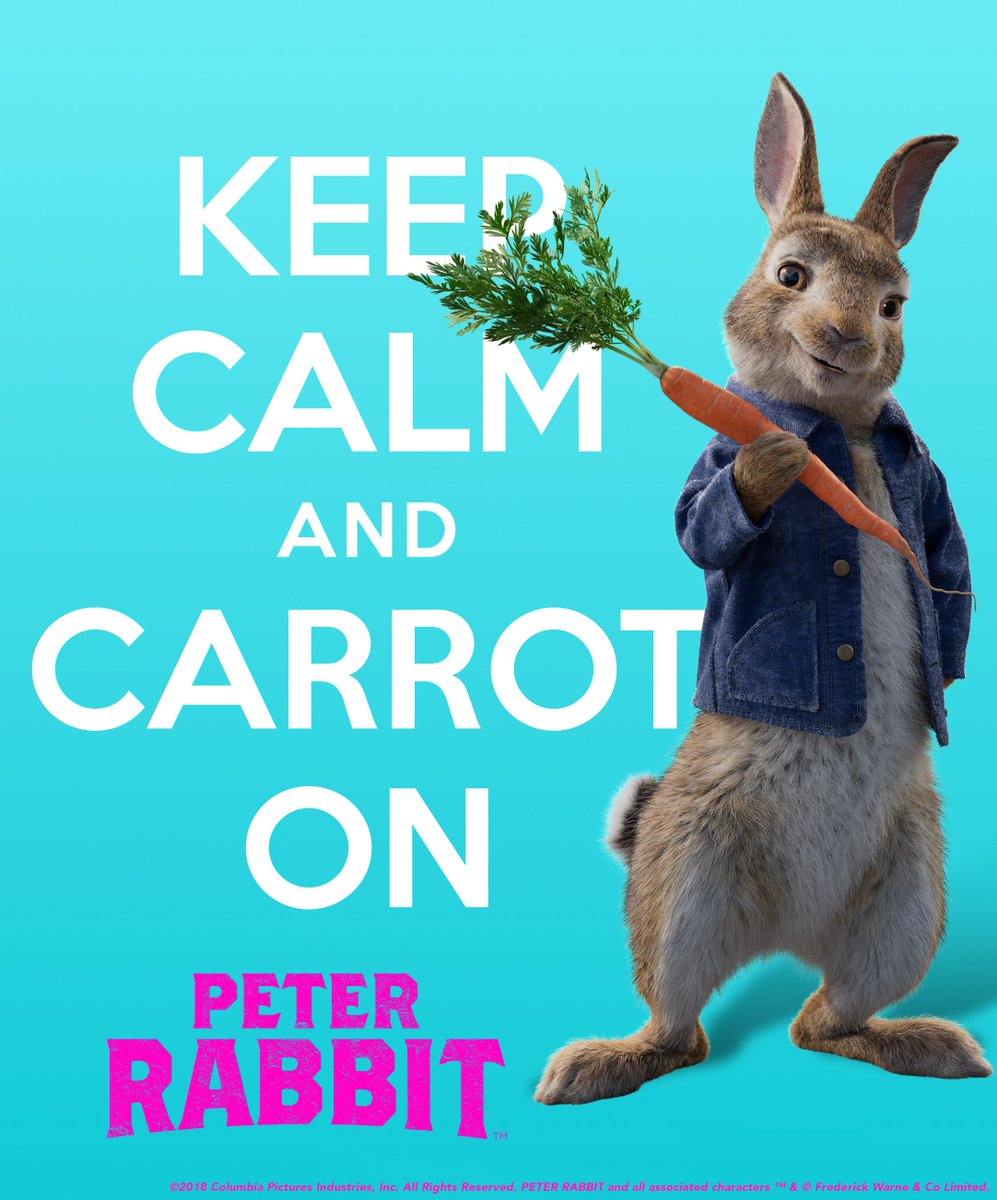 Seperti sang paman, Thomas juga bersifat pemarah dan sangat membenci kelinci. Namun, kemudian dia jatuh cinta kepada Bea. Sang tetangga yang cantik jelita dan penyayang binatang tersebut. Yang karakternya terinspirasi dari pengarang Peter Rabbit: Beatrix Potter.
Demi memikat hati Bea, Thomas pun berpura-pura menjadi teman Peter dan adik-adiknya. Sambil diam-diam mencari cara. Untuk menyingkirkan mereka dari kebunnya. Mampukah Peter survive dari rencana jahat Thomas?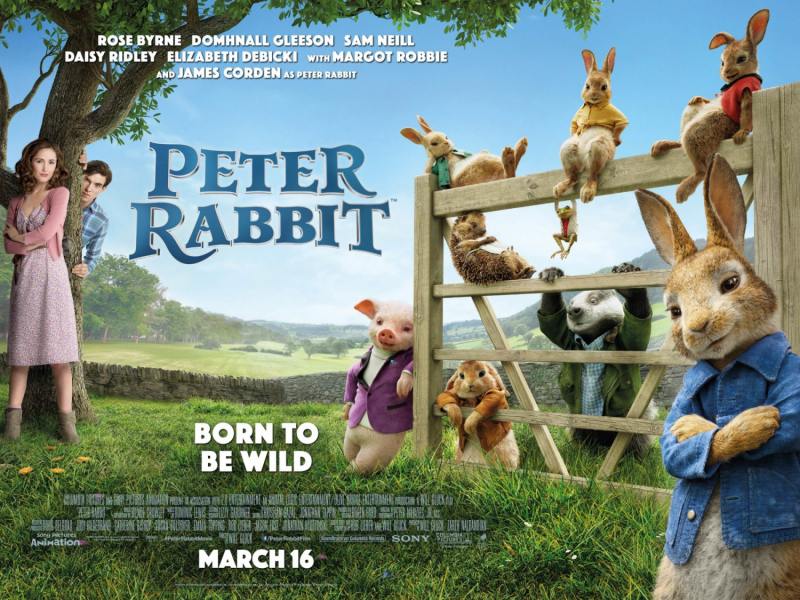 Proses produksi film Peter Rabbit sendiri dilakukan pada Desember 2016. Sebagian besar syutingnya dilakukan di Australia. Untungnya, para kelinci yang muncul di film yang disutradarai oleh Will Gluck ini bukan kelinci betulan. Tapi, menggunakan efek computer-generated imagery (CGI). Pemerintah Aussie sendiri melarang kelinci masuk ke negara mereka. Karena dianggap sebagai hama.
Meski dihasilkan dari proses animasi, sosok kelinci dan binatang-binatang lain yang muncul di film produksi Sony Pictures ini tampak begitu lucu dan menggemaskan. Seperti aslinya. Para penonton cilik mungkin bakal langsung menyukainya.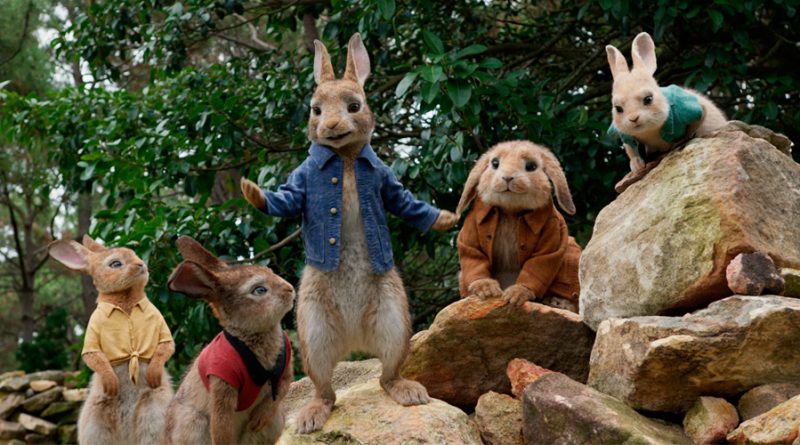 Selain visualisasinya yang apik, Peter Rabbit juga menyajikan banyak humor slapstick. Ala film kartun Tom and Jerry. Yang dijamin bakal membuat penonton dewasa tertawa saking lucunya. Ceritanya juga ringan dan mudah dicerna.
Tak heran, Peter Rabbit akhirnya menjadi salah satu film komedi yang paling sukses di tahun 2018. Mendapat respon cukup positif dari para kritikus. Serta meraup pemasukan hingga USD 350 juta secara global.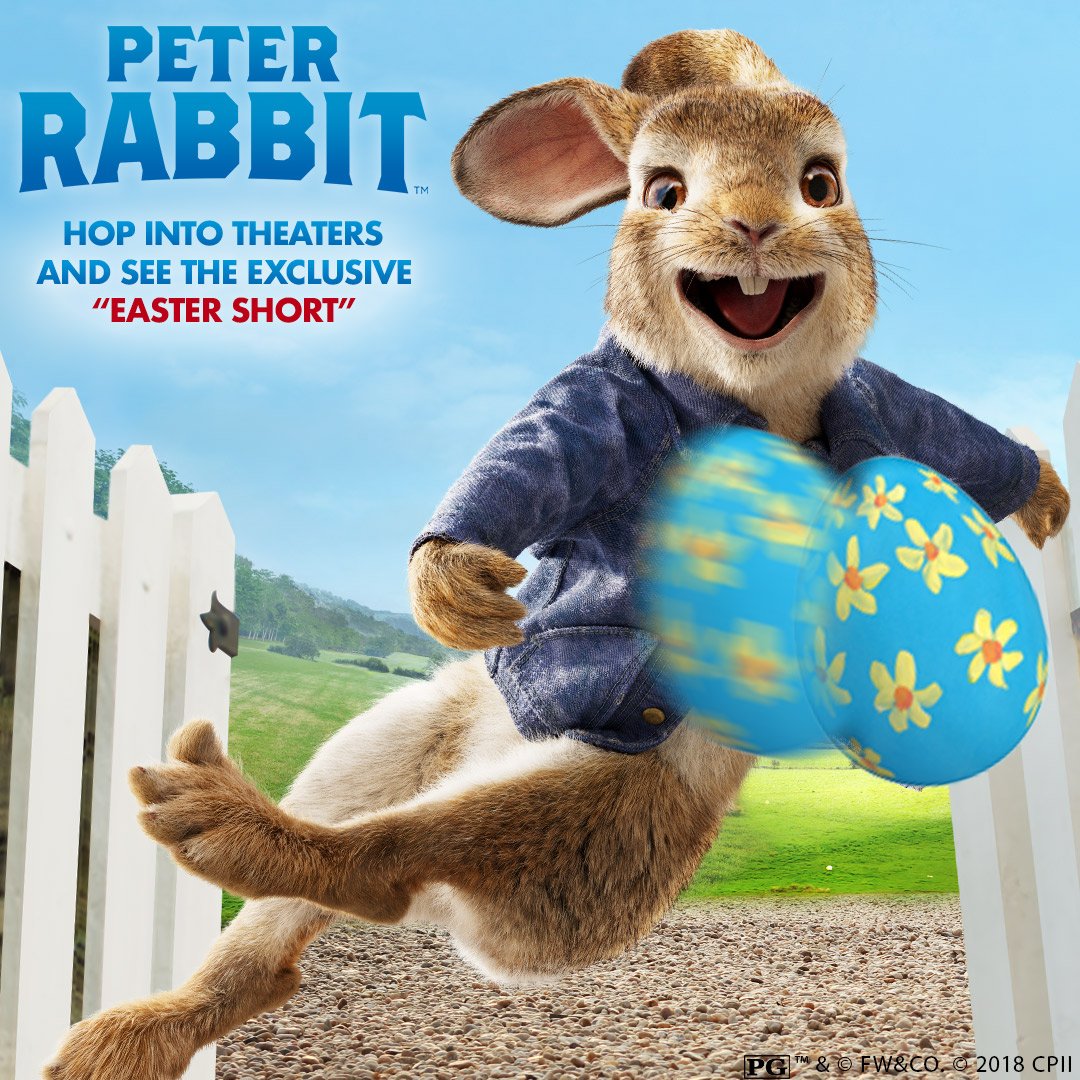 Sony Pictures pun kabarnya langsung memberi lampu hijau: Untuk memproduksi sekuelnya. Yang rencananya bakal dirilis pada 7 Februari 2020. Dengan sutradara dan penulis naskah yang sama: Will Gluck.
Sayangnya, di balik kesuksesan tersebut, Peter Rabbit sempat menuai kontroversi. Di awal perilisannya, film ini banyak diprotes. Karena dianggap mempromosikan bullying terhadap penderita alergi makanan (tokoh Thomas dikisahkan mengidap alergi terhadap blueberry). Sony Pictures pun langsung merilis permohonan maaf secara resmi atas kelalaian tersebut.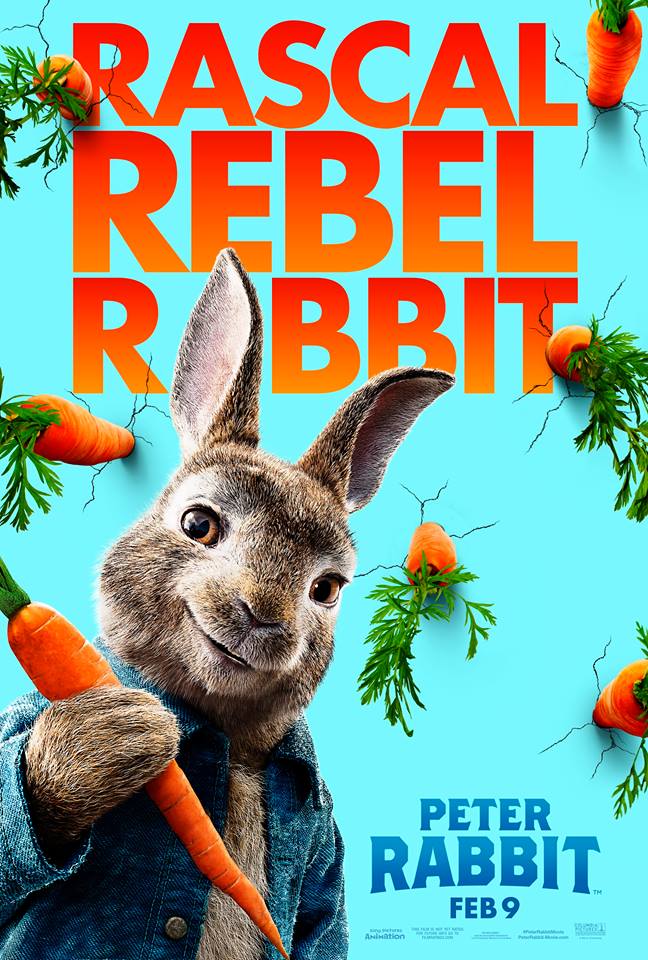 ***
Peter Rabbit
Sutradara: Will Gluck
Produser: Will Gluck, Zareh Nalbandian
Penulis Skenario: Rob Lieber, Will Gluck
Berdasarkan: Peter Rabbit by Beatrix Potter
Pemain: Rose Byrne, Domhnall Gleeson, Sam Neill, Daisy Ridley, Elizabeth Debicki, Margot Robbie, James Corden
Narator: Margot Robbie
Musik: Dominic Lewis
Sinematografi: Peter Menzies Jr.
Penyunting: Christian Gazal
Produksi: Columbia Pictures, Sony Pictures Animation, Olive Bridge Entertainment, Animal Logic, 2.0 Entertainment, Screen Australia
Distributor: Sony Pictures Releasing
Durasi: 95 menit
Genre: Action & Adventure, Animation, Comedy
Kategori Usia: PG (SU)
Budget: USD 50 juta
Rilis: 3 Februari 2018 (The Grove), 9 Februari 2018 (Amerika Serikat), 23 Februari 2018 (Indonesia)
Rating (hingga 28 Desember 2018)
IMDb: 6,6/10
Rotten Tomatoes: 64%
Metacritic: 51/100
CinemaScore: A-
***
Edwin Dianto
Pekerja Teks Komersial, Baper Blogger & Writer
E-mail: edwindianto@gmail.com
Blog: edwindianto.wordpress.com
Follow Twitter & Instagram @edwindianto untuk info film-film terbaru.