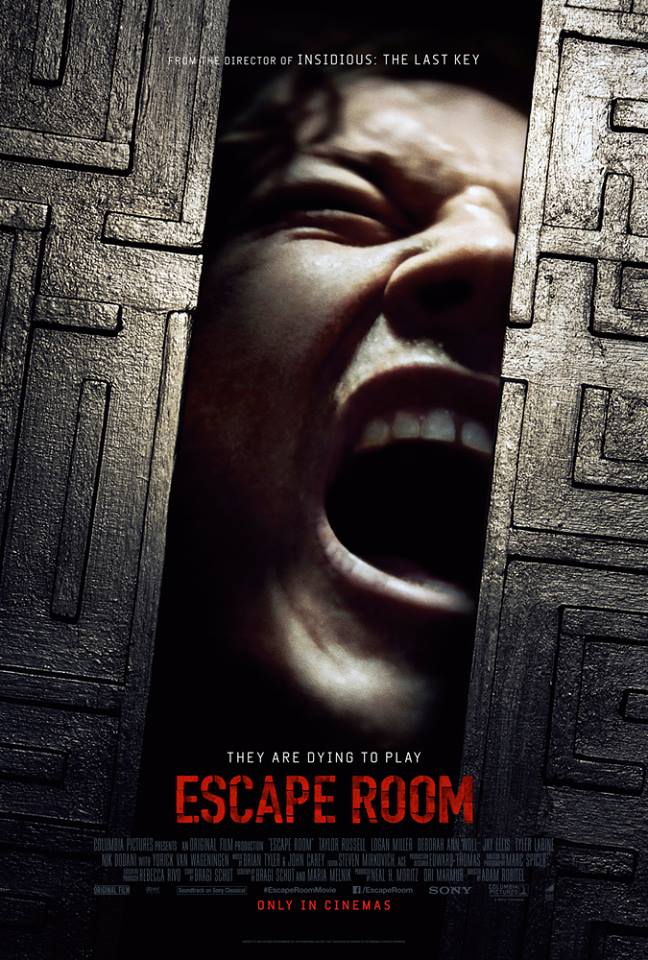 Escape Room memang sedang nge-trend beberapa tahun belakangan. Perpaduan antara misteri dan suasana mencekam yang memacu adrenalin menjadi daya tarik utama permainan ini.
Bagi yang belum tahu, para pemain Escape Room biasanya dikurung. Di dalam satu hingga beberapa ruangan berbentuk labirin. Untuk bisa keluar, mereka harus memecahkan setiap teka-teki. Yang ada di dalamnya.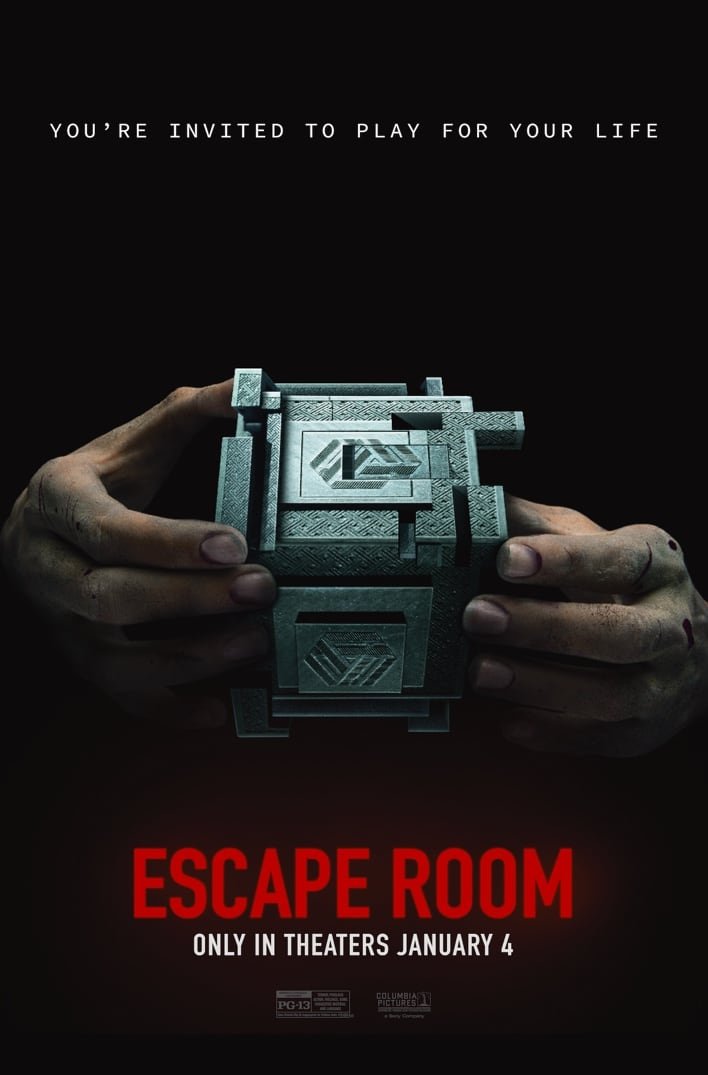 Permainan Escape Room yang menantang inilah yang diangkat ke layar lebar oleh Columbia Pictures. Film yang semula berjudul The Maze tersebut sudah bisa dinikmati di bioskop-bioskop Indonesia mulai hari Jumat (11/1) ini.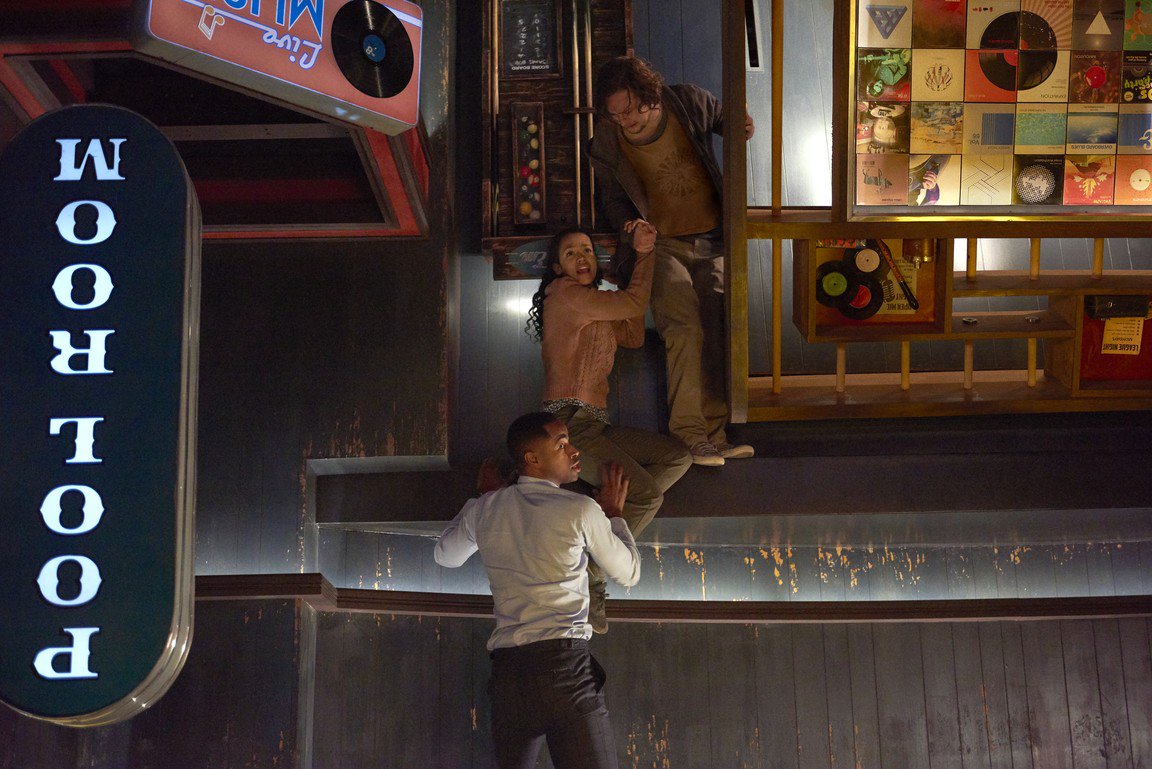 Escape Room mengisahkan enam orang dengan latar belakang dan kepribadian berbeda. Yang sebelumnya tidak saling mengenal satu sama lain. Yaitu: Zoey Davis (Taylor Russell), Ben Miller (Logan Miller), Amanda Harper (Deborah Ann Woll), Danny Khan (Nik Dodani), Jason Walker (Jay Ellis), dan Mike Nolan (Tyler Labine).
Mereka berenam mengikuti Escape Room setelah mendapat undangan dari seorang Gamemaster misterius (diperankan oleh Yorick Van Wageningen). Yang menawarkan hadiah uang ribuan dollar. Bagi yang berhasil memenangkan permainan tersebut.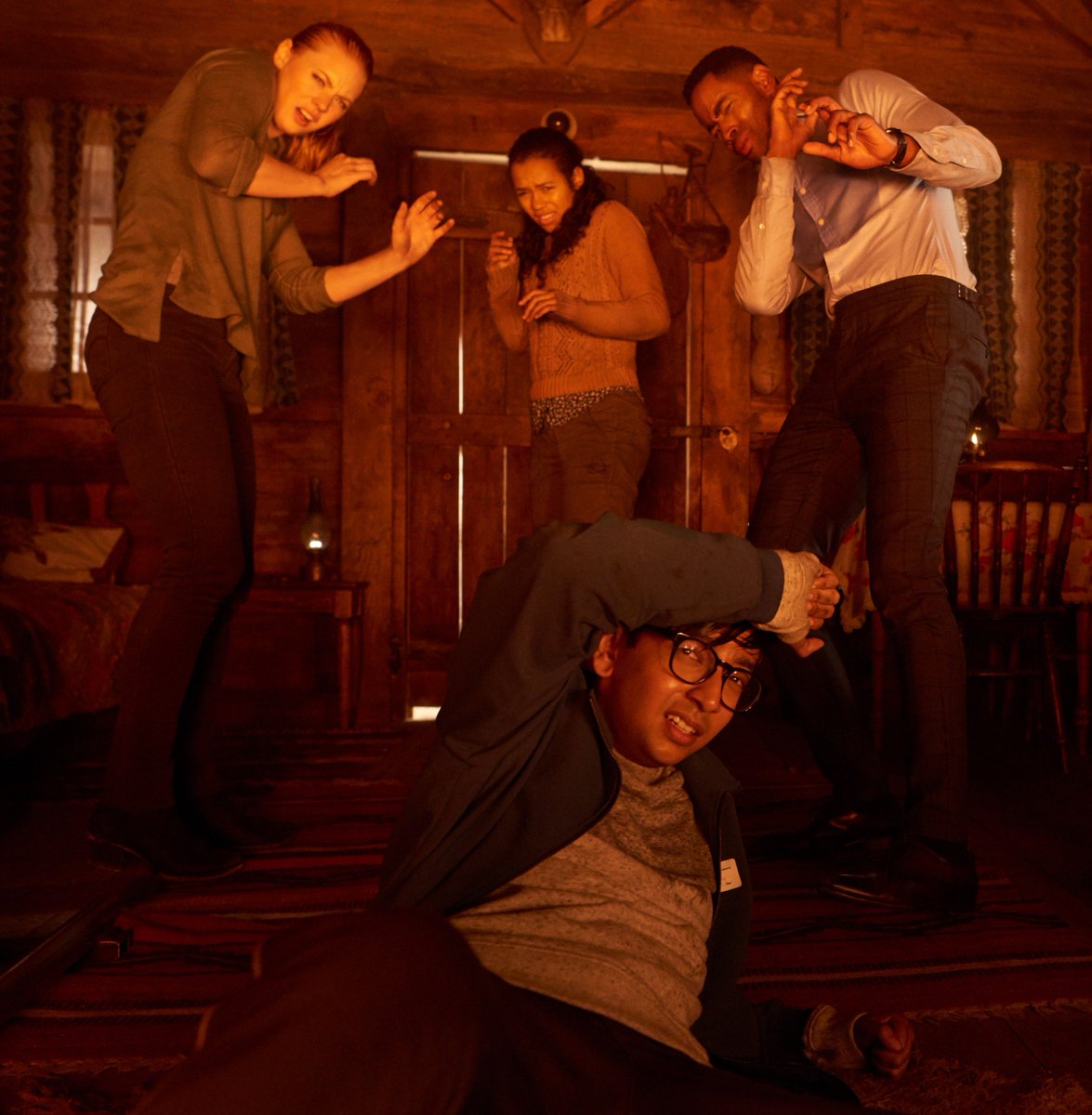 Semula, mereka berpikir Escape Room ini hanyalah permainan biasa. Untuk bersenang-senang saja. Yang tujuannya sederhana: Memecahkan teka-teki. Untuk melihat siapa di antara mereka yang paling pintar.
Namun, seiring berjalannya waktu, keenam orang tersebut mulai sadar. Ada yang aneh dengan permainan Escape Room ini. Tantangan yang diberikan terlalu sulit. Dan berbahaya. Hingga kemudian memakan korban jiwa!
Para peserta akhirnya menyadari: Sang Gamemaster ingin mempermainkan nyawa mereka. Dan yang membuat lebih ngeri, sang pencipta permainan tersebut juga mengetahui masa lalu kelam setiap pemain secara detail.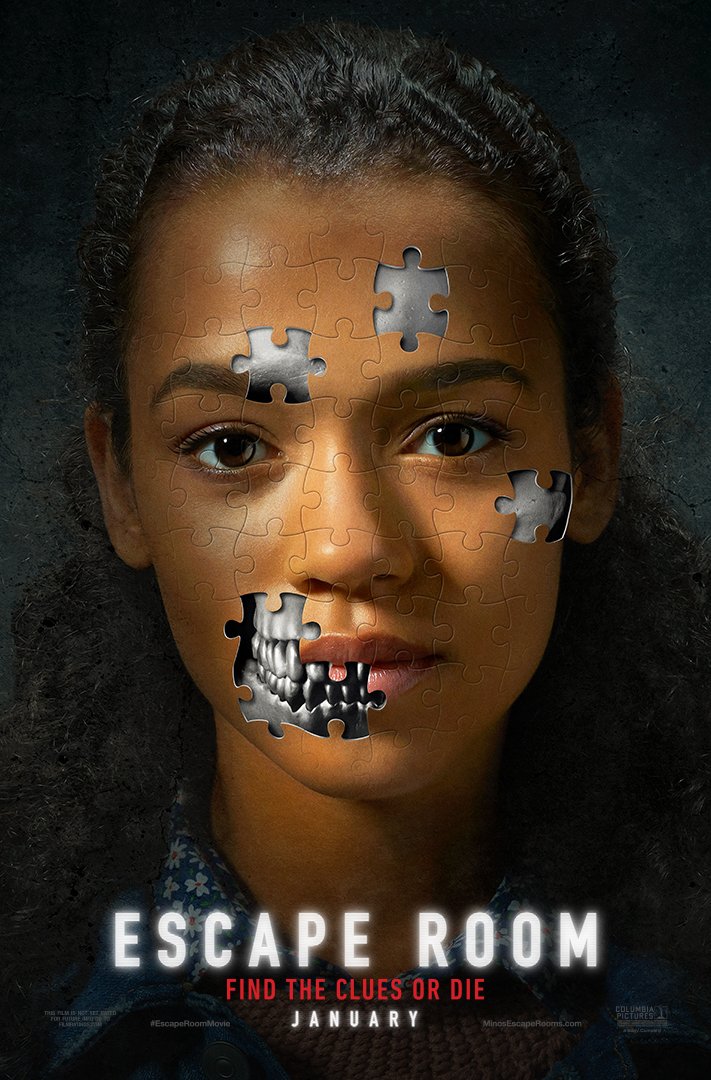 Meski memasang bintang-bintang yang relatif tidak dikenal, Escape Room yang berdurasi 109 menit ini disutradarai oleh sineas yang sudah berpengalaman menghasilkan film horror. Yaitu Adam Robitel. Yang pernah membesut Insidious: The Last Key (2018).
Dengan pengalamannya tersebut, Robitel mengandalkan ketegangan dan misteri sebagai sajian utamanya. Dia juga mendesain setting permainan dalam Escape Room dengan sangat mendetail.
Alhasil, film psychological horror-thriller ini bakal membuat para penonton ikut merasakan ketegangan. Selain itu, kita juga bakal ikut penasaran dan berpikir: Untuk mencari jawaban. Atas setiap tantangan dan teka-teki yang harus dipecahkan dalam Escape Room.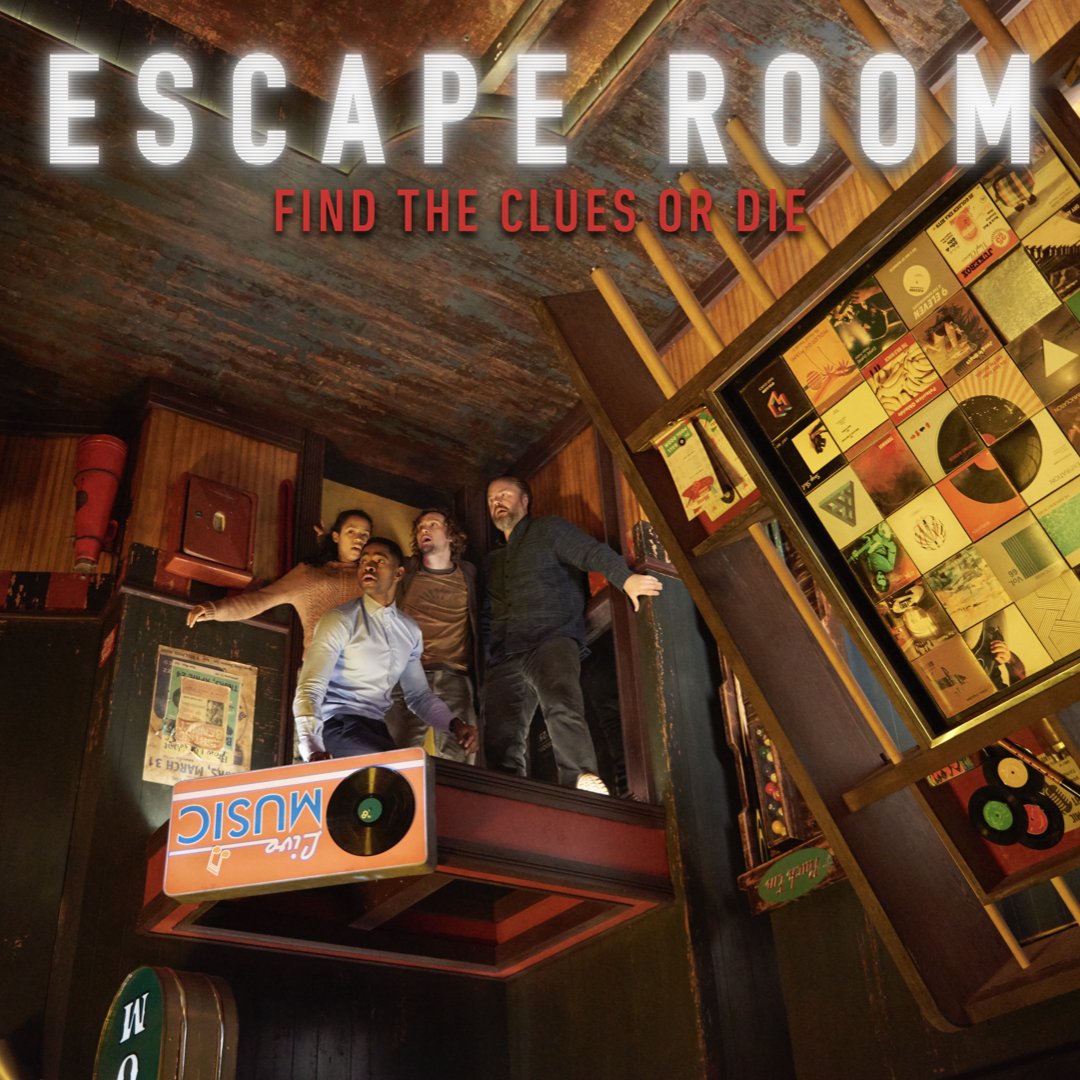 Sayangnya, setelah tayang secara global sejak hari Jumat (4/1) pekan lalu, film yang berbujet hanya USD 9 juta ini kurang mendapat respon positif dari para kritikus. Sutradara Adam Robitel memang dinilai berhasil menyajikan unsur suspense. Yang mencekam dan menegangkan. Namun, plotnya terlalu familiar. Mudah ditebak.
Escape Room sejatinya sudah berupaya menyajikan kejutan bagi para penonton di bagian tengah hingga akhir film. Tapi, plot twist yang disuguhkan terasa klise. Sehingga tidak terlalu mengejutkan.
Alur dan dialognya juga dianggap terlalu cepat. Seakan dikejar durasi. Sehingga para penonton, yang sebetulnya diajak ikut memecahkan teka-teki, tidak sempat untuk berpikir. Dan kehabisan waktu.
Meski demikian, bagi para fans thriller yang memacu adrenalin, Escape Room tetap layak untuk dinikmati. Bagi yang takut darah, film ini juga aman. Karena tidak menampilkan adegan slasher atau pun pembantaian yang sadis.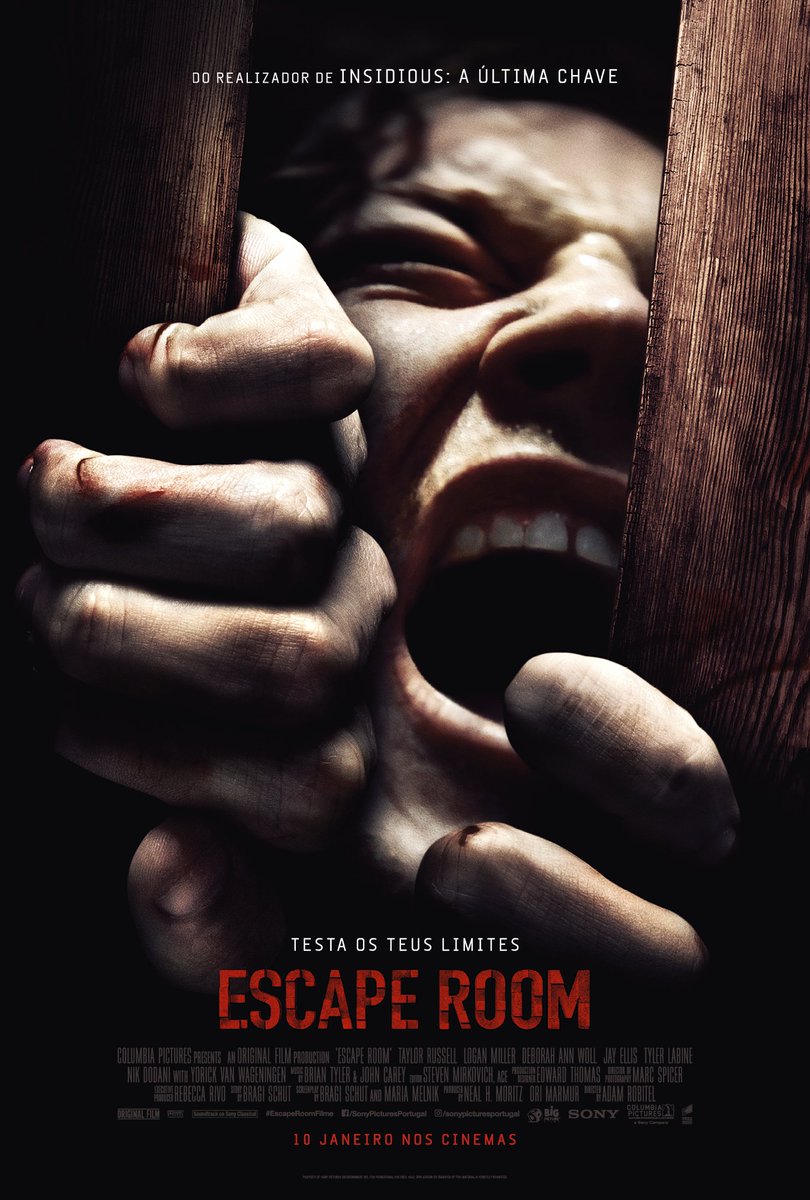 ***
Escape Room
Sutradara: Adam Robitel
Produser: Neal H. Moritz, Ori Marmur
Penulis Skenario: Bragi F. Schut, Maria Melnik
Pengarang Cerita: Bragi F. Schut
Pemain: Taylor Russell, Logan Miller, Deborah Ann Woll, Tyler Labine, Jay Ellis, Nik Dodani
Musik: Brian Tyler, John Carey
Sinematografi: Marc Spicer
Penyunting: Steve Mirkovich
Produksi: Columbia Pictures, Original Film
Distributor: Sony Pictures Releasing
Durasi: 109 menit
Genre: Action & Adventure, Horror, Mystery & Suspense
Kategori Usia: PG-13 (13+)
Budget: USD 9 juta
Rilis: 4 Januari 2019 (Amerika Serikat), 11 Januari 2019 (Indonesia)
Rating (hingga 10 Januari 2019)
IMDb: 6,4/10
Rotten Tomatoes: 53%
Metacritic: 50/100
CinemaScore: B
***
Edwin Dianto
Pekerja Teks Komersial, Baper Blogger & Writer
E-mail: edwindianto@gmail.com
Blog: edwindianto.wordpress.com
Follow Twitter & Instagram @edwindianto untuk info film-film terbaru.