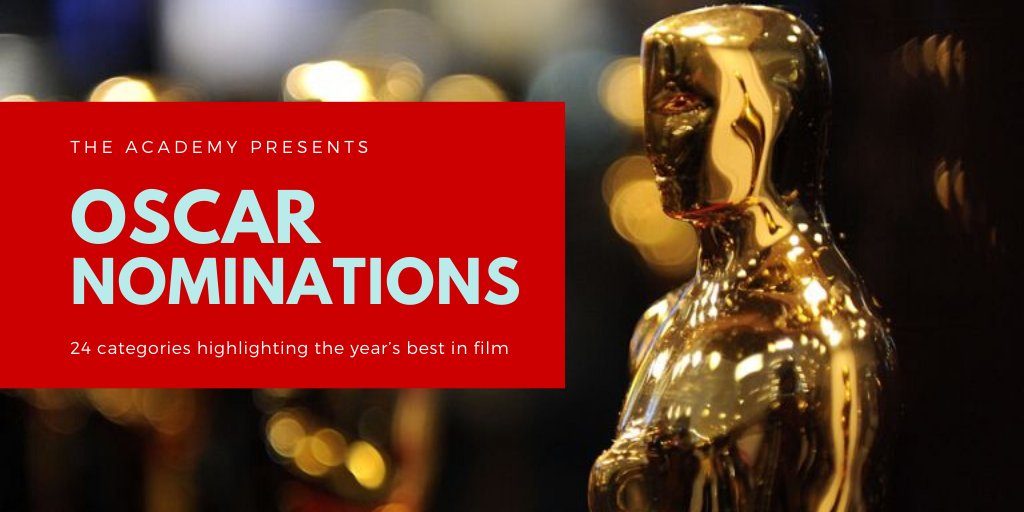 Setelah The Golden Globe Awards dan The Critics' Choice Awards mengumumkan daftar pemenang, hari Senin (13/1) kemarin giliran The Academy Awards yang merilis daftar nominasi. Yang dibacakan oleh John Cho dan Issa Rae. Di Academy Museum of Motion Pictures, Los Angeles.
Dengan diumumkannya daftar tersebut, persaingan menuju Oscars 2020 pun resmi dimulai. Yang mana para pemenangnya baru akan diketahui saat acara puncak dihelat pada 9 Februari mendatang.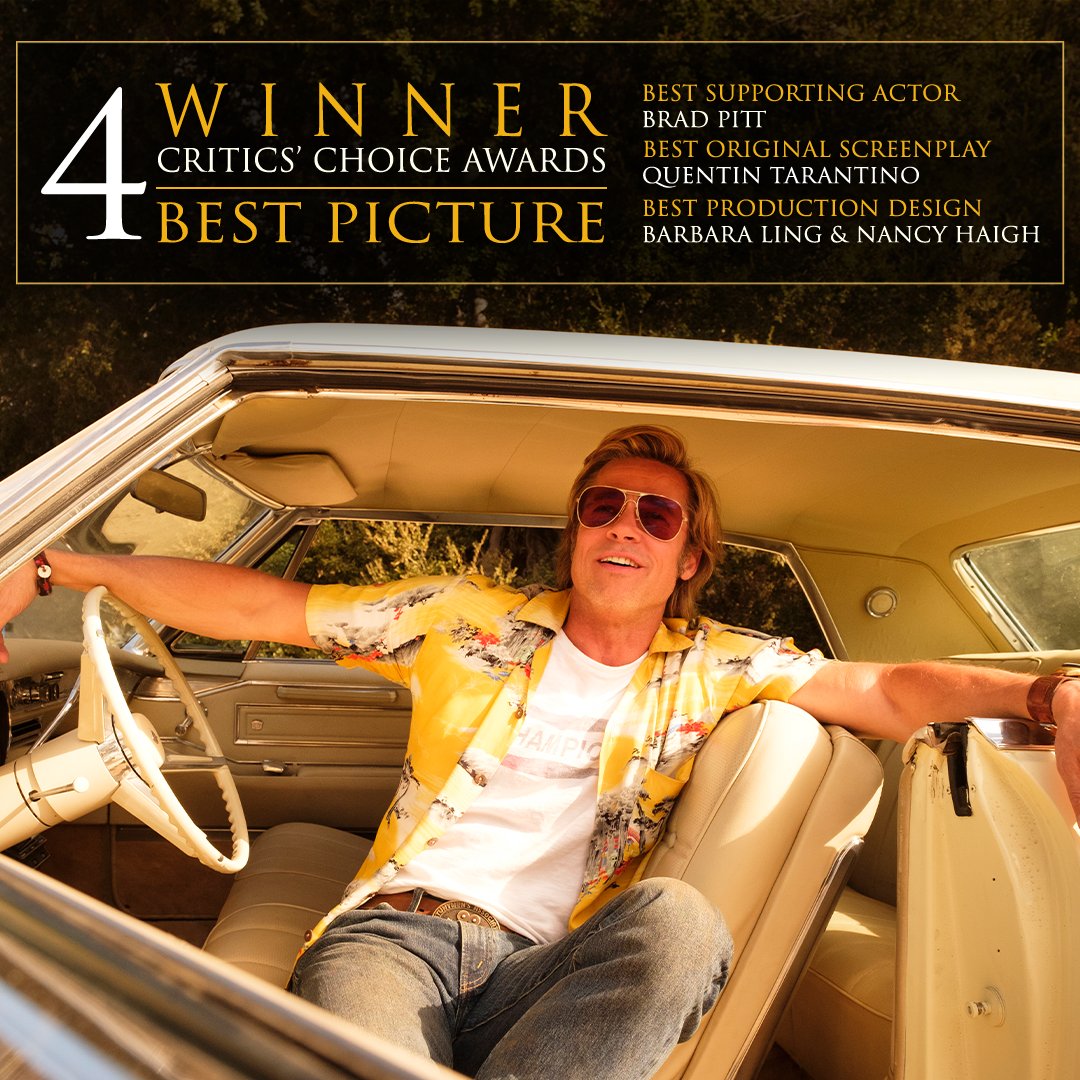 Sehari sebelum Oscars merilis daftar nominasi, pada Minggu (12/1) waktu setempat, The Critics' Choice Awards terlebih dahulu menggelar acara puncak dan mengumumkan daftar pemenang. Yang dipandu oleh Taye Diggs di Santa Monica, California.
Pada ajang penghargaan yang digawangi oleh para kritikus perfilman tersebut, Once Upon a Time in Hollywood dinobatkan sebagai pemenang kategori tertinggi: Best Picture. Total, film besutan Quentin Tarantino itu membawa pulang empat trofi. Di antaranya adalah Best Supporting Actor lewat Brad Pitt.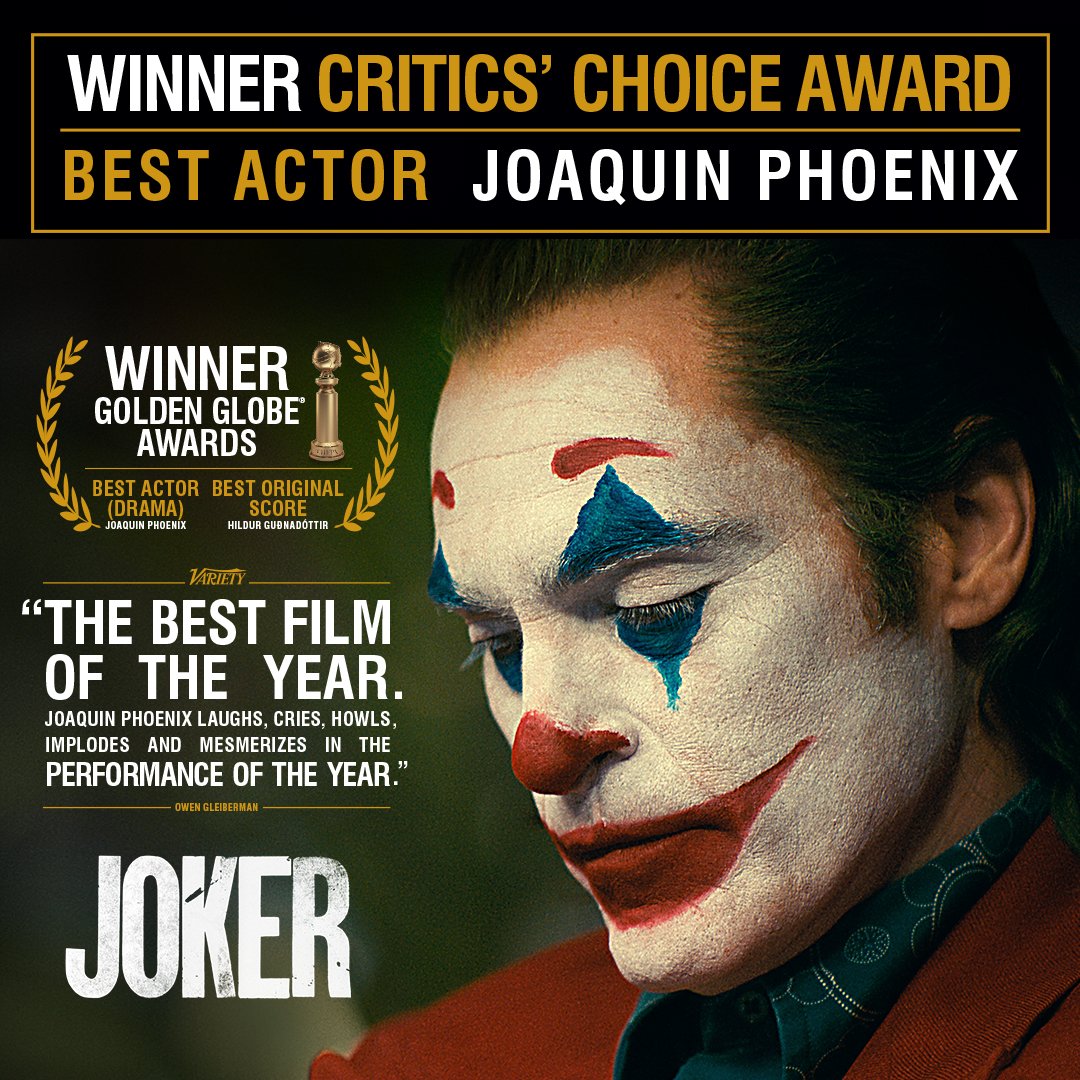 Bisa dibilang, konfigurasi pemenang untuk kategori aktor dan aktris di Critics' Choice Awards tahun ini sama dengan Golden Globe Awards yang lalu. Selain Brad Pitt, juga ada Joaquin Phoenix, Renee Zellweger, dan Laura Dern. Yang berhasil mengulang kesuksesan sebagai Best Actor, Actress, dan Supporting Actress.
Saat menerima penghargaan di atas panggung Critics' Choice Awards, Joaquin Phoenix tidak lupa mengucapkan terima kasih. Salah satunya kepada penulis skenario Scott Silver. Yang menurutnya telah menggunakan karakter Joker untuk berbicara tentang kesehatan mental dan trauma masa kecil tersebut.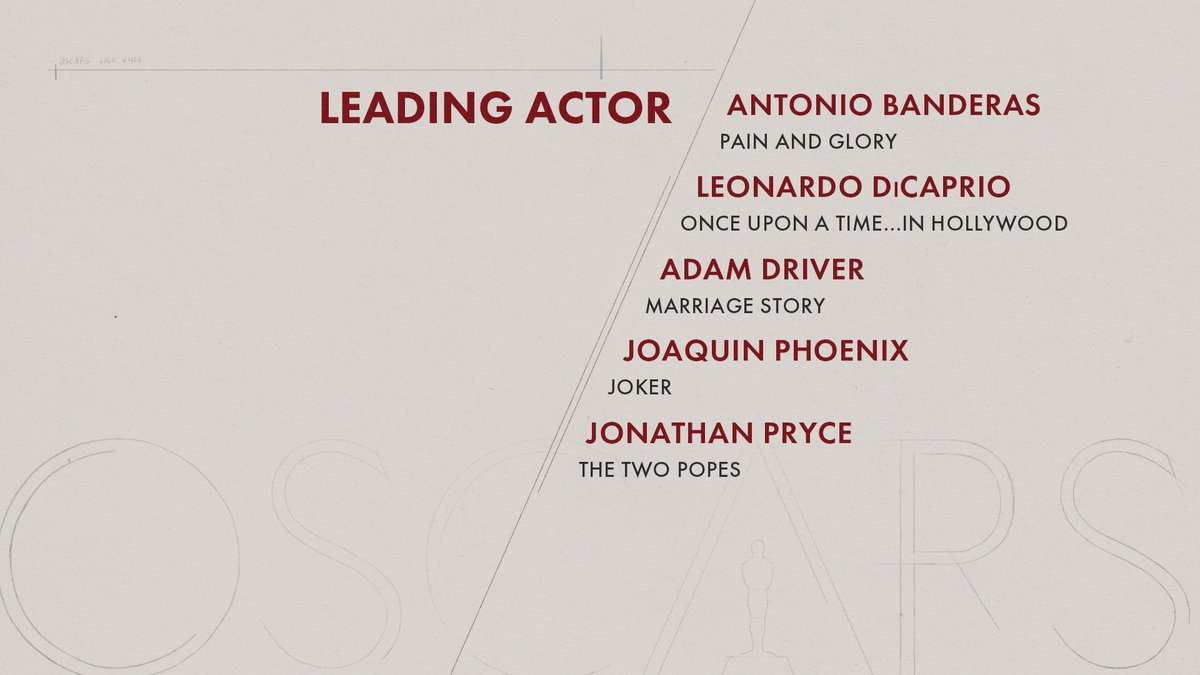 Di Academy Awards, Joaquin Phoenix dan tiga bintang lainnya tadi juga berhasil masuk nominasi. Bahkan, keempatnya diunggulkan untuk menggondol Piala Oscar dari kategori masing-masing.
Namun, meski bisa dibilang sesuai dengan prediksi, pengumuman nominasi Academy Awards kategori aktor dan aktris kemarin juga tidak luput dari kontroversi. Terutama, berkaitan dengan tidak adanya nama Taron Egerton dan Jennifer Lopez.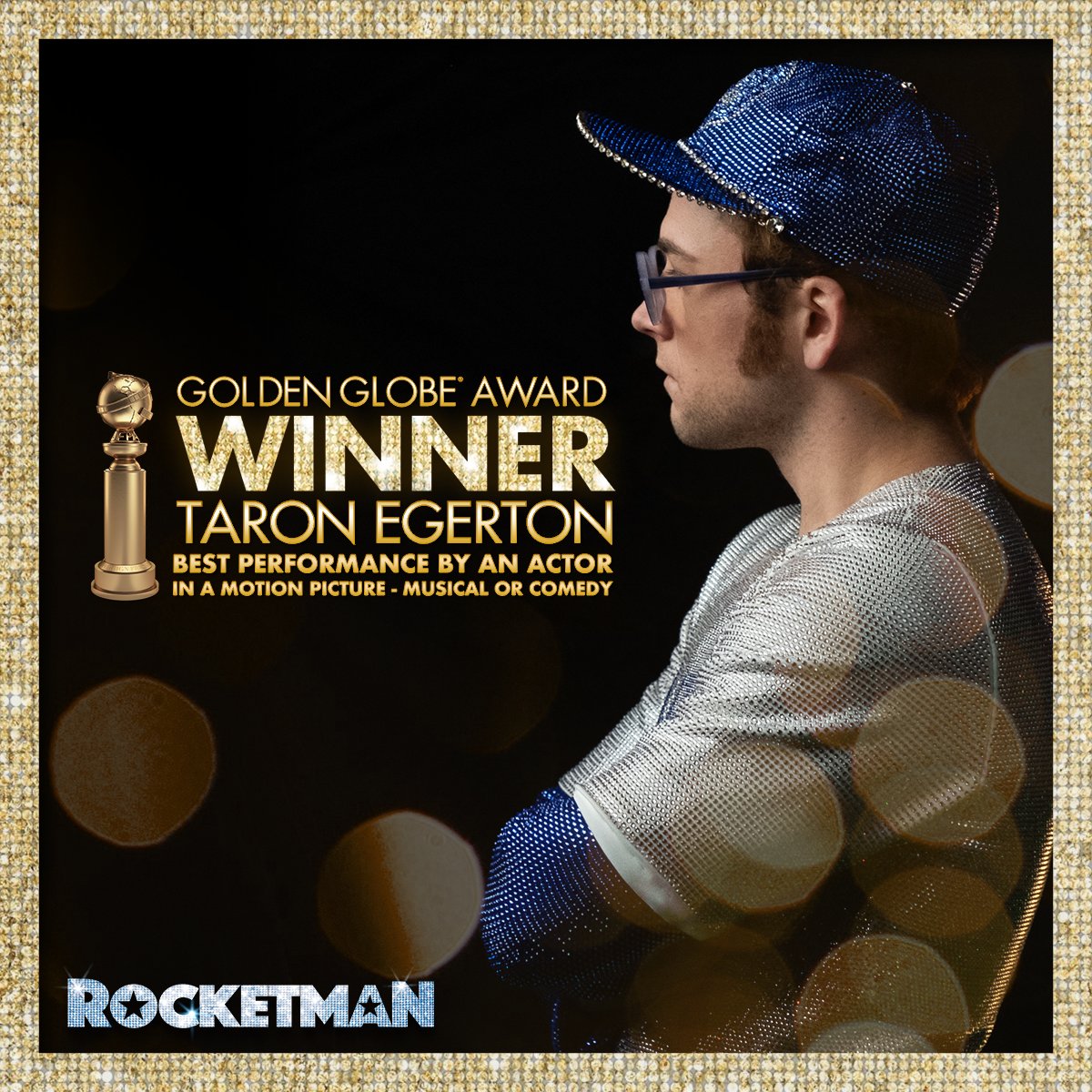 Taron Egerton dipastikan gagal mengikuti jejak Rami Malek. Yang tahun lalu berhasil membawa pulang Piala Oscar kategori Best Actor. Lewat peran sensasionalnya sebagai almarhum Freddie Mercury. Dalam film biopic grup band Queen, Bohemian Rhapsody (2018), tersebut.
Padahal, di ajang Golden Globes tahun ini, Taron Egerton dinobatkan sebagai Aktor Komedi/Musikal Terbaik. Lewat perannya sebagai penyanyi legendaris Elton John. Dalam film Rocketman (2019). Yang, entah kenapa, tidak tayang di bioskop-bioskop di Indonesia itu.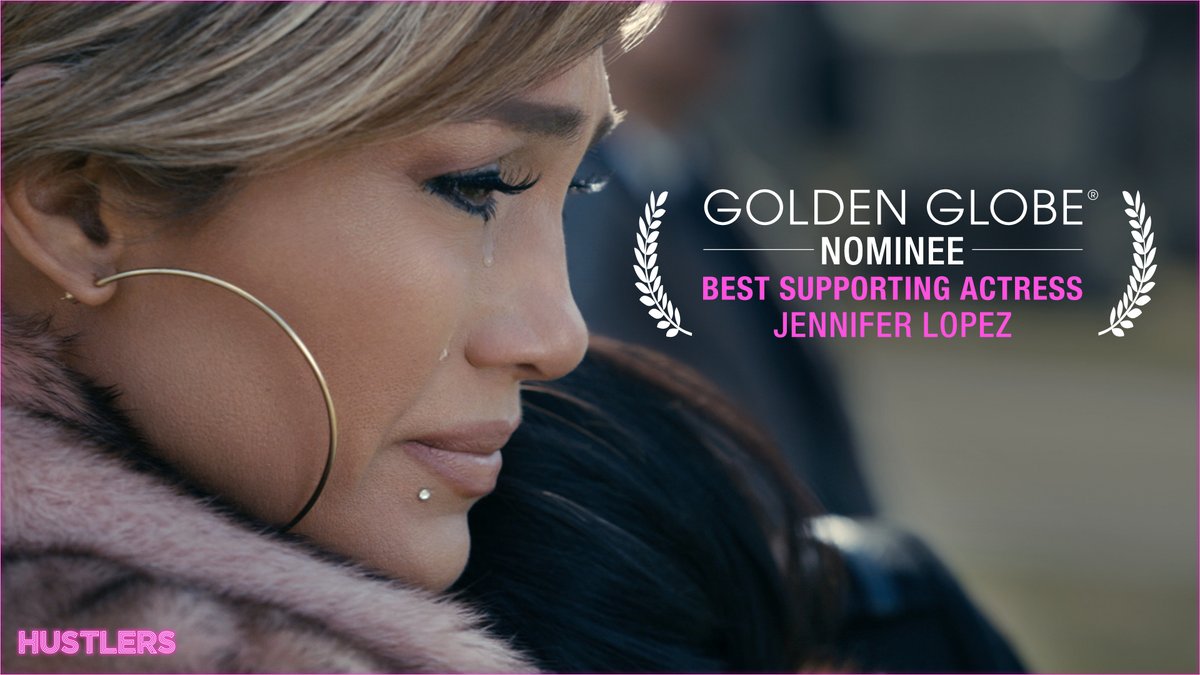 Nasib Jennifer Lopez juga setali tiga uang dengan Taron Egerton. Meski tidak dijagokan menang, JLo diprediksi, minimal, bisa masuk nominasi Best Supporting Actress. Seperti di Golden Globes yang lalu. Namun, nyatanya, namanya sama sekali tidak disebut.
Begitu pula dengan filmnya. Yang berjudul Hustlers (2019). Yang diangkat dari kisah nyata para penari bugil. Yang banyak dipuji oleh para kritikus itu. Sama sekali tidak masuk nominasi kategori apapun di Oscars 2020 ini.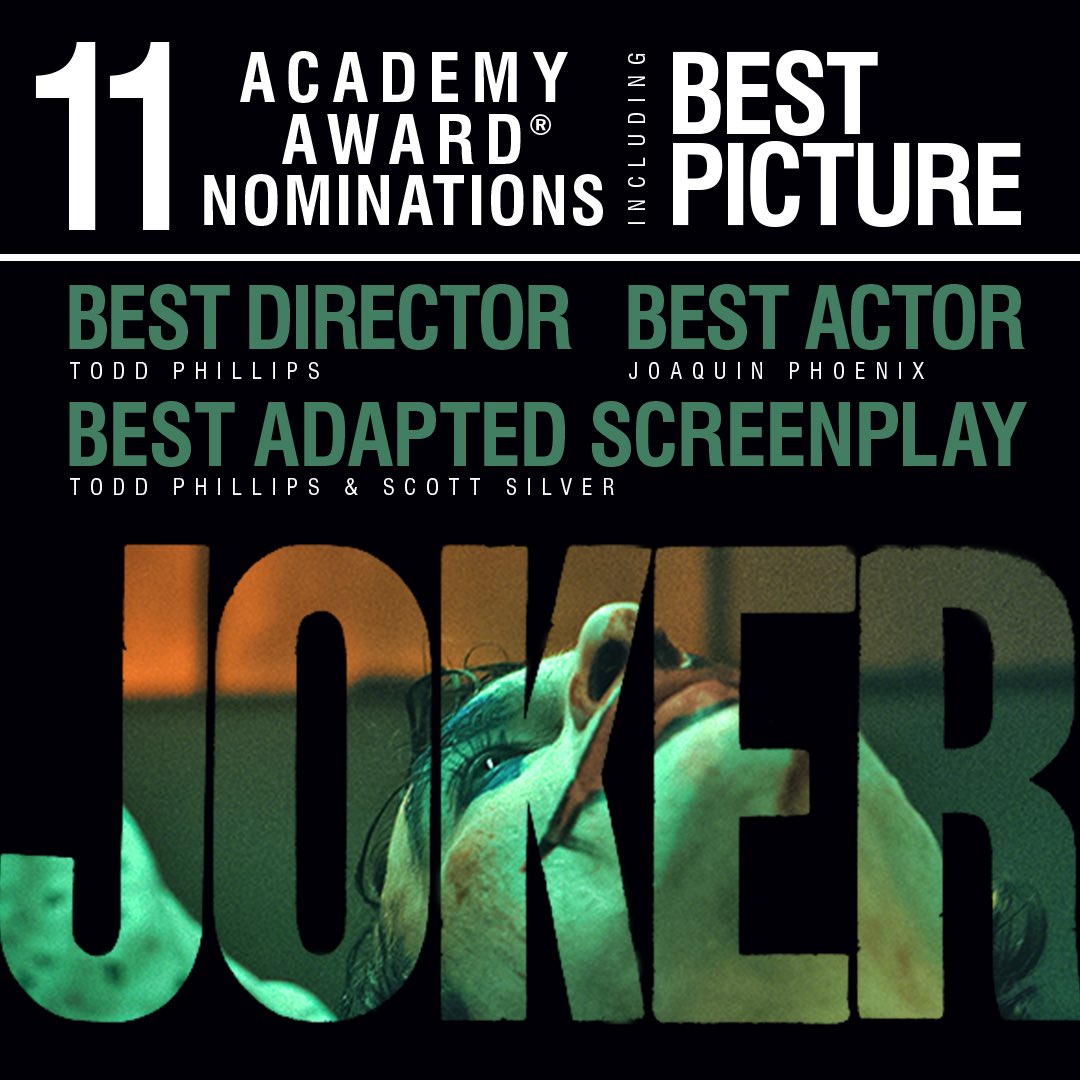 Nasib Hustlers tersebut berkebalikan dengan Joker (2019). Yang memimpin "klasemen sementara" dengan perolehan 11 nominasi itu. Di bawahnya ada The Irishman (2019), 1917 (2019), dan Once Upon a Time in Hollywood (2019). Yang masing-masing mengantongi 10 nominasi.
Sementara itu, seperti di Golden Globes yang lalu, Netflix juga mendominasi ajang Oscars 2020 ini. Dengan total 24 nominasi. Selain The Irishman, film original-nya yang lain, Marriage Story (2019), juga berhasil masuk nominasi kategori tertinggi: Best Picture.
Namun, sekali lagi, ini baru nominasi. Untuk pemenangnya nanti, apa pun masih bisa terjadi. Seperti di Golden Globes yang lalu, Netflix yang begitu menguasai daftar nominasi ternyata melempem saat hasil akhirnya diumumkan.
Di Golden Globes 2020, dua film drama andalan Netflix yang begitu diunggulkan, The Irishman dan Marriage Story, ternyata harus bertekuk lutut di hadapan film perang 1917. Begitu pula di Critics' Choice Awards kemarin. Yang harus mengakui kedigdayaan Once Upon a Time in Hollywood.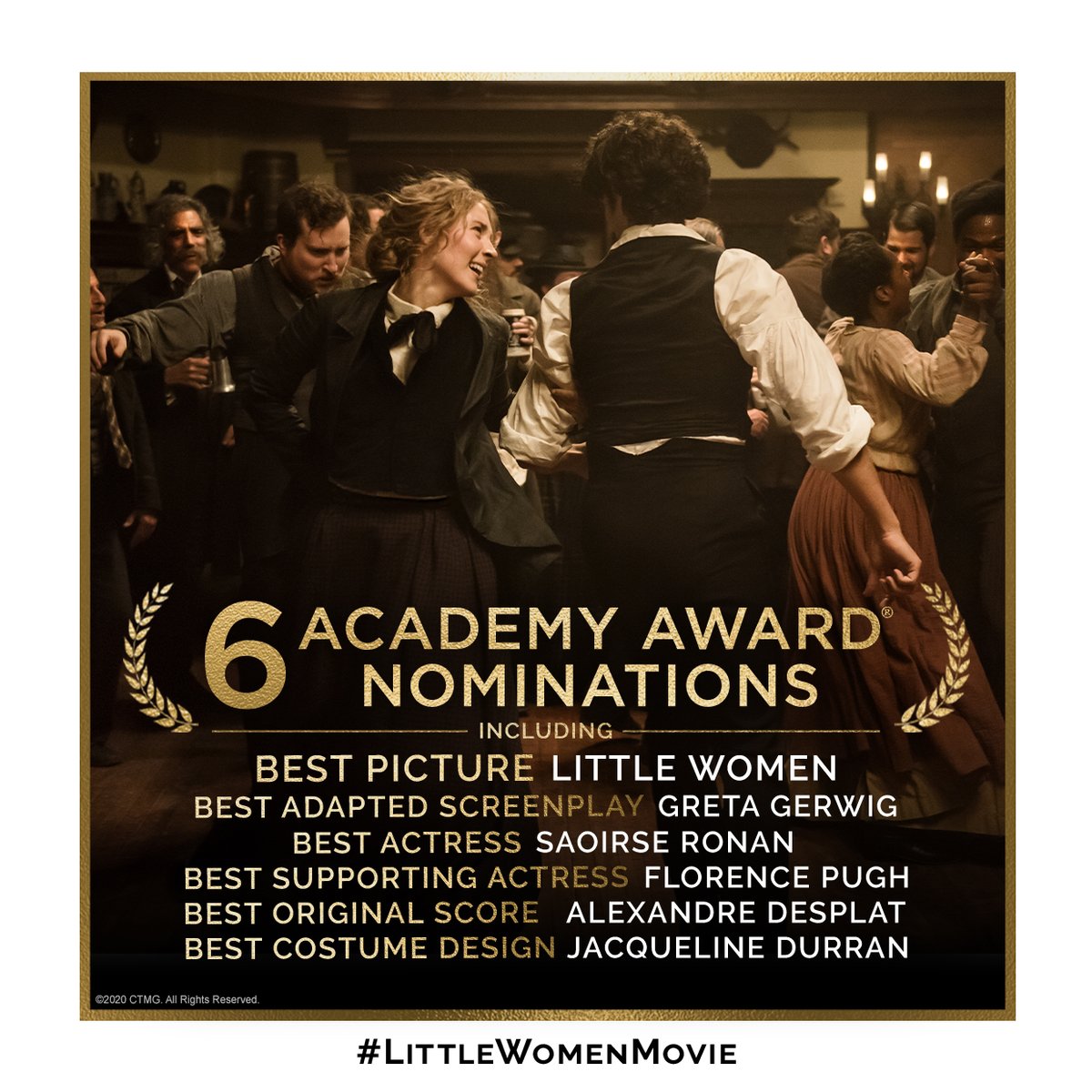 Di daftar nominasi Academy Awards sendiri, salah satu kejutan di kategori Best Picture adalah masuknya Little Women (2019). Padahal, di Golden Globes dan BAFTA, film garapan sutradara perempuan Greta Gerwig itu gagal masuk nominasi.
Bahkan, bukan hanya di Best Picture, Little Women juga berhasil menyelinap di kategori-kategori lainnya. Seperti Best Actress. Lewat penampilan apik si cantik Saoirse Ronan. Total, film yang diadaptasi dari novel klasik karya Louisa May Alcott itu mengumpulkan enam nominasi.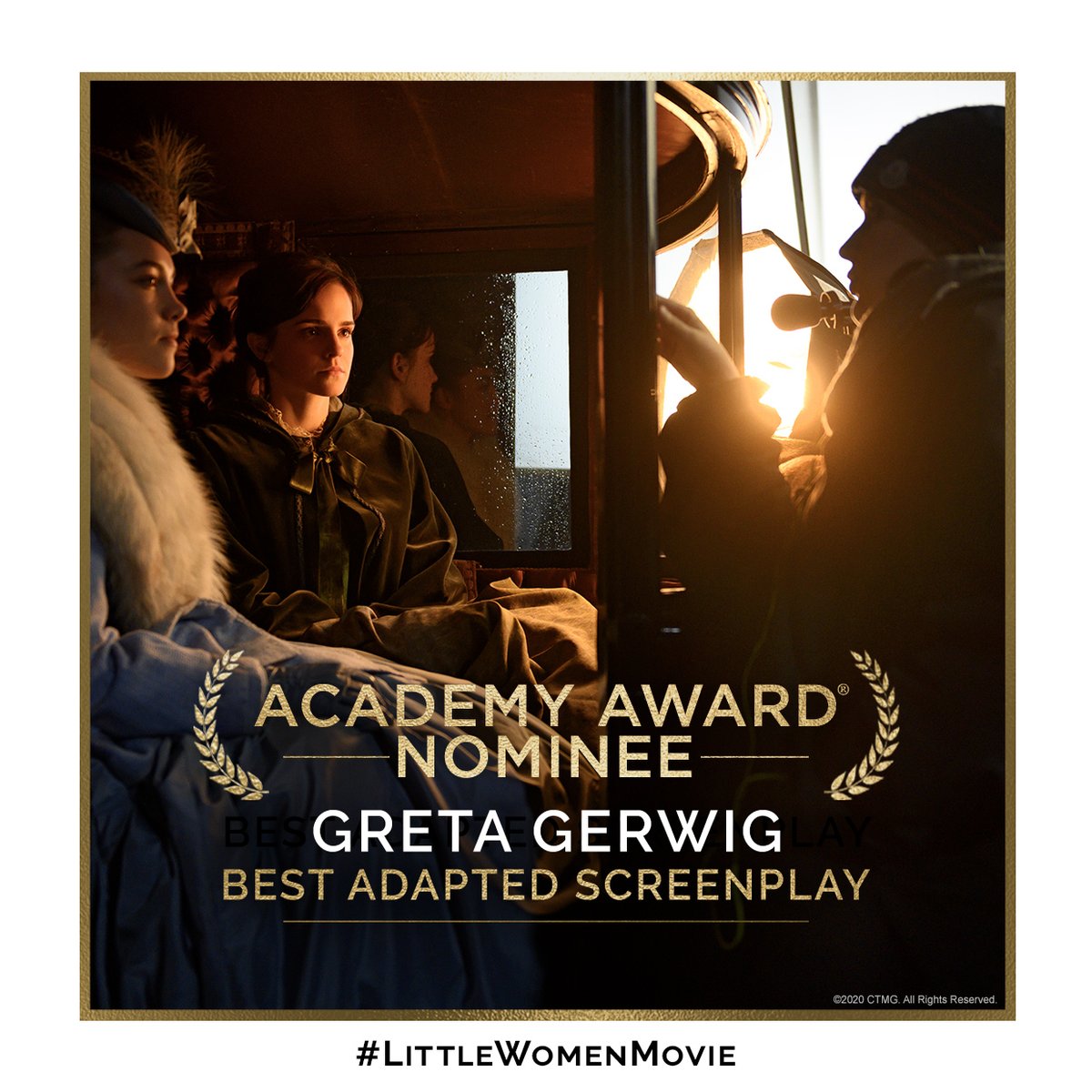 Namun, sayangnya, di kategori Best Director, tidak ada nama Greta Gerwig. Yang dipastikan gagal mengulang pencapaiannya di Oscars 2018 yang lalu. Ketika dia menjadi satu-satunya perempuan. Yang berhasil menembus nominasi kategori sutradara terbaik. Lewat film debutnya: Lady Bird.
Sepanjang 92 kali perhelatan Oscars, tercatat hanya ada lima wanita yang berhasil masuk nominasi kategori Best Director. Yaitu Lina Wertmueller – Seven Beauties (1976), Jane Champion – The Piano (1993), Sofia Coppola – Lost in Translation (2003), Kathryn Bigelow – The Hurt Locker (2009), dan Greta Gerwig – Lady Bird (2017). Yang akhirnya berhasil menang hanya Bigelow. Yang notabene mantan istri sutradara legendaris James Cameron itu.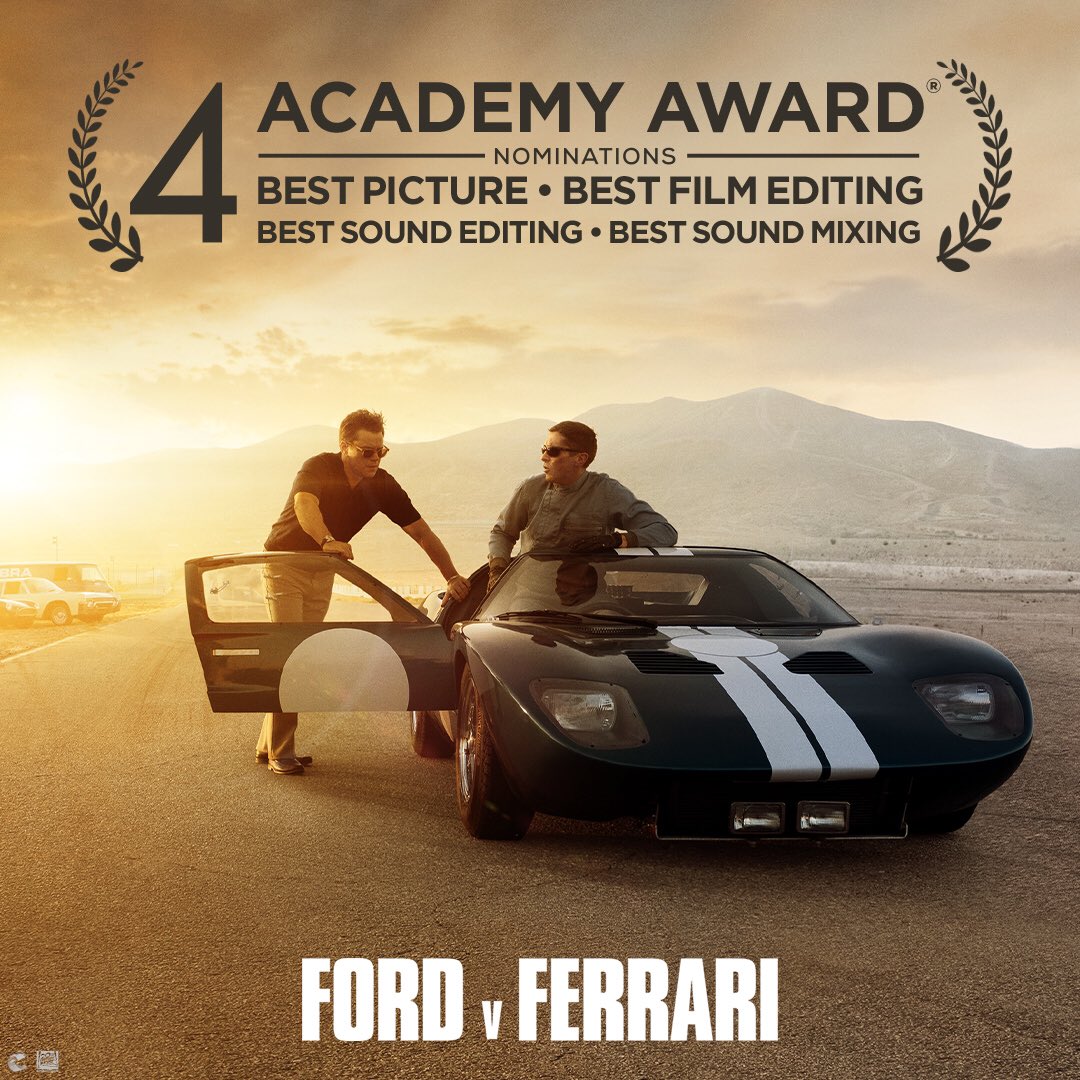 Selain Little Women, yang juga bikin kejutan menyusup di nominasi Best Picture Oscars 2020 adalah Ford v Ferrari (2019). Padahal, di Golden Globes yang lalu, film yang di Inggris beredar dengan judul Le Mans '66 itu tidak masuk nominasi film terbaik.
Di Golden Globes 2020, Ford v Ferrari hanya berhasil menembus kategori teknis. Seperti film editing, sound editing, dan sound mixing. Serta satu kategori bergengsi. Yaitu Best Actor. Lewat Christian Bale. Yang, sayangnya, di Oscars tahun ini malah terdepak.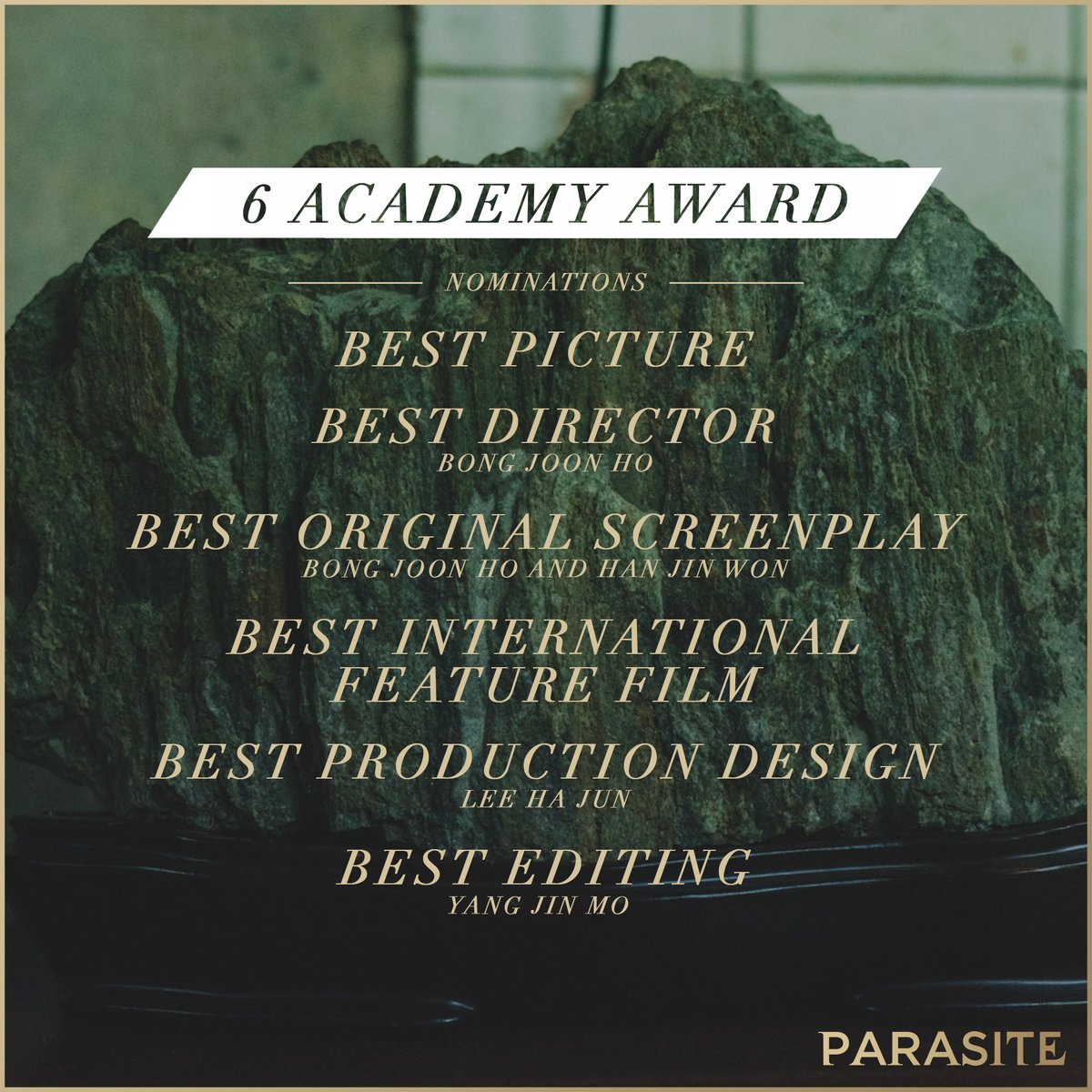 Yang juga cukup mengejutkan adalah masuknya film Korea Parasite di Best Picture. Awalnya, film besutan sutradara Bong Joon-ho itu hanya diunggulkan di kategori Best International Feature Film. Yang dulu bernama Best Foreign Language Film itu.
Nyatanya, bukan hanya di kategori film internasional, Parasite juga berhasil menyeruak di lima kategori lain di Oscars 2020 ini. Mulai dari penulis skenario, sutradara, hingga film terbaik. Total, ada enam nominasi yang berhasil diraup oleh film berjudul asli Gisaengchung itu.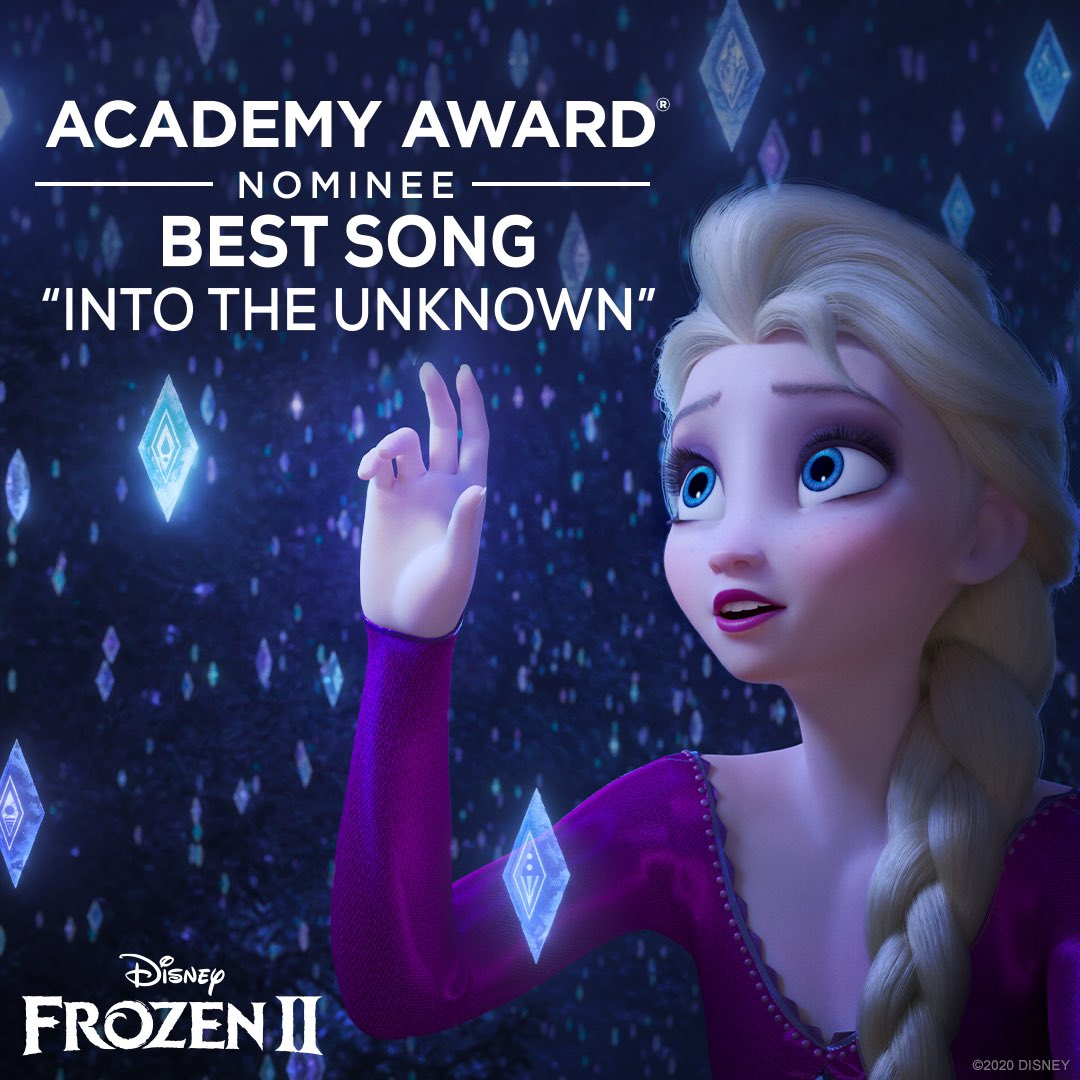 Sinar terang Parasite tersebut berkebalikan dengan Disney. Dua film andalan mereka, remake The Lion King (2019) versi live-action dan sekuel film animasi Frozen II (2019), masing-masing hanya mampu meraih satu nominasi.
The Lion King dinominasikan di kategori Best Visual Effects, tapi gagal mengantarkan Beyonce Knowles-Carter. Yang menggarap lagu-lagu soundtrack-nya. Di kategori Original Song tersebut, hanya Frozen II yang masuk. Lewat lagu "Into the Unknown".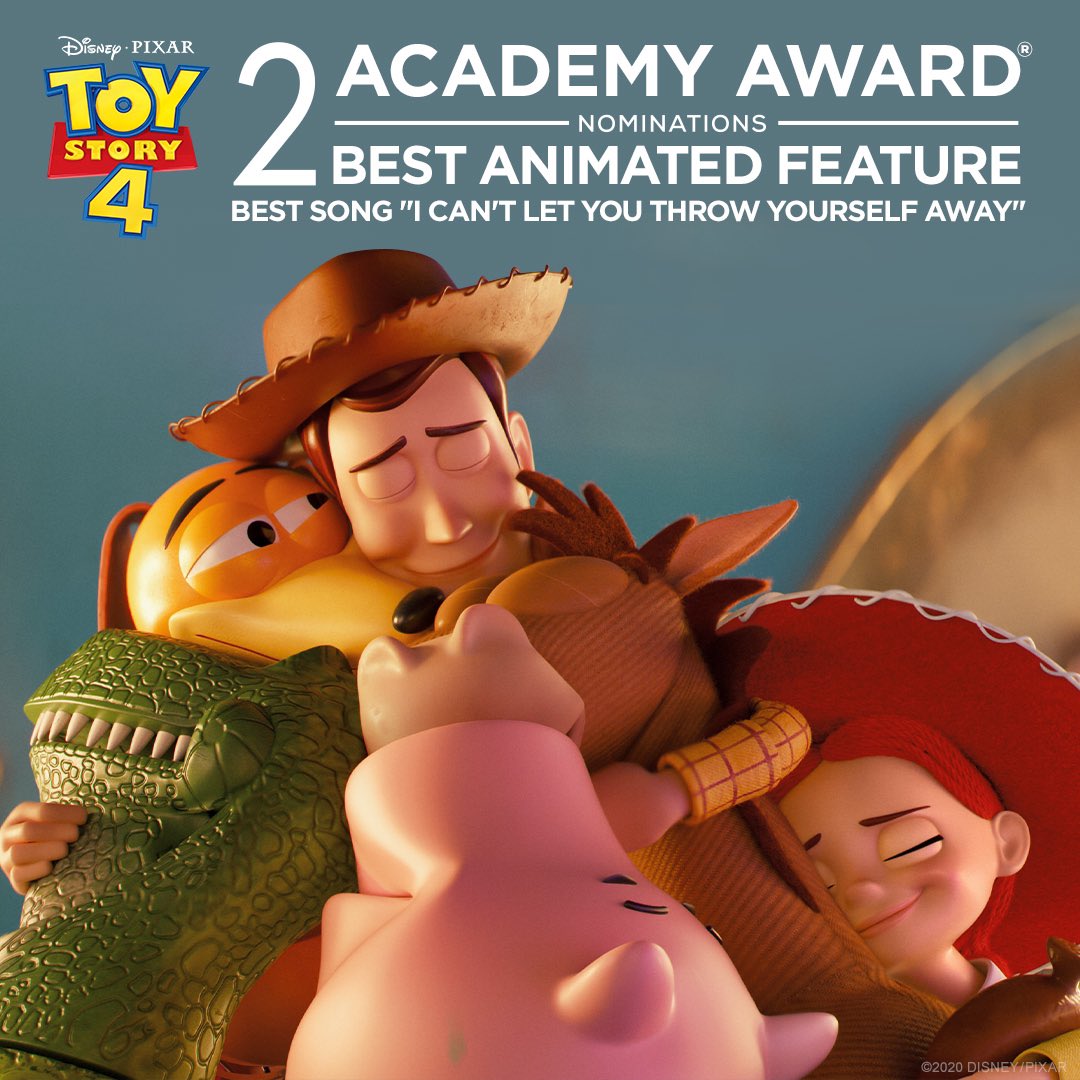 Namun, untungnya, di kategori Best Animated Film, Disney yang dikenal sebagai dedengkot film animasi itu tidak malu-malu amat. Karena masih ada Toy Story 4 (2019). Yang diproduksi oleh Pixar. Yang notabene merupakan anak perusahaan mereka itu.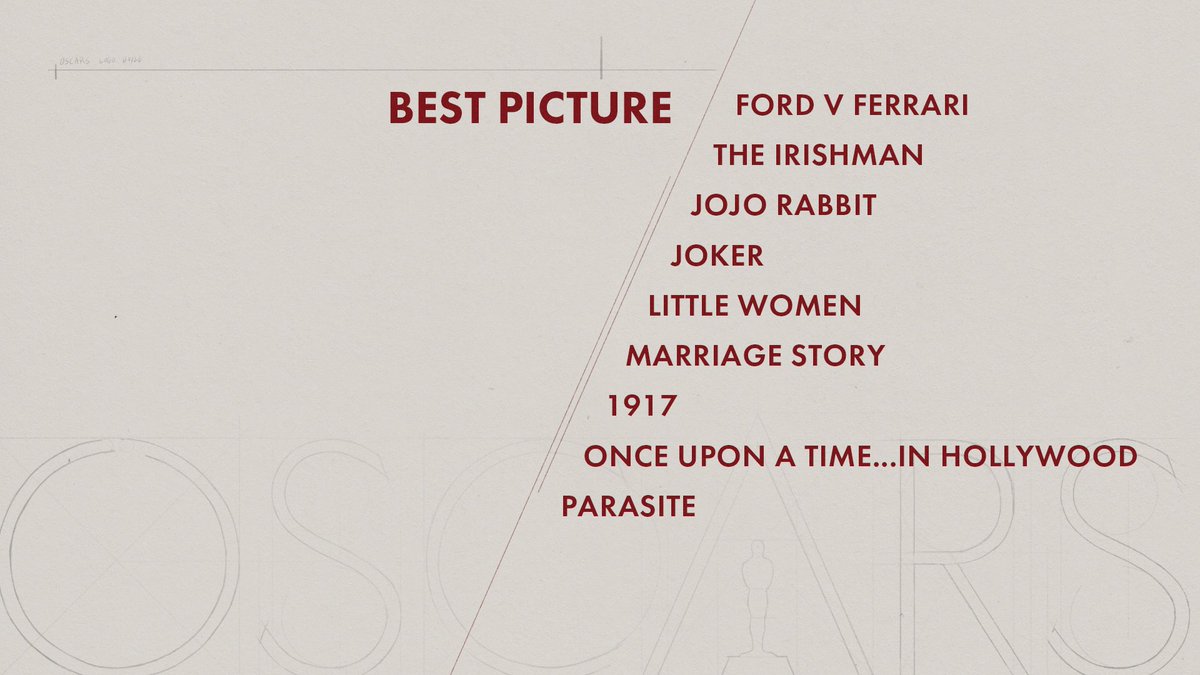 Untuk lebih lengkapnya, inilah daftar nominasi Academy Awards ke-92:
Best Picture
Ford v. Ferrari
The Irishman
Jojo Rabbit
Joker
Little Women
Marriage Story
1917
Once Upon a Time in Hollywood
Parasite
Best Director
The Irishman, Martin Scorsese
Joker, Todd Phillips
1917, Sam Mendes
Once Upon a Time in Hollywood, Quentin Tarantino
Parasite, Bong Joon-ho
Best Actor
Antonio Banderas, Pain and Glory
Leonardo DiCaprio, Once Upon a Time in Hollywood
Adam Driver, Marriage Story
Joaquin Phoenix, Joker
Jonathan Pryce, The Two Popes
Best Actress
Cynthia Erivo, Harriet
Scarlett Johansson, Marriage Story
Saoirse Ronan, Little Women
Charlize Theron, Bombshell
Renée Zellweger, Judy
Best Adapted Screenplay
The Irishman, Steven Zaillian
Jojo Rabbit, Taika Waititi
Joker, Todd Phillips and Scott Silver
Little Women, Greta Gerwig
The Two Popes, Anthony McCarten
Best Original Screenplay
Knives Out, Rian Johnson
Marriage Story, Noah Baumbach
1917, Sam Mendes and Krysty Wilson-Cairns
Once Upon a Time in Hollywood, Quentin Tarantino
Parasite, Bong Joon-ho
Best Supporting Actor
Tom Hanks, A Beautiful Day in the Neighborhood
Anthony Hopkins, The Two Popes
Al Pacino, The Irishman
Joe Pesci, The Irishman
Brad Pitt, Once Upon a Time in Hollywood
Best Supporting Actress
Kathy Bates, Richard Jewell
Laura Dern, Marriage Story
Scarlett Johansson, Jojo Rabbit
Florence Pugh, Little Women
Margot Robbie, Bombshell
Best Original Song
"I Can't Let You Throw Yourself Away", Toy Story 4
"I'm Gonna Love Me Again", Rocketman
"I'm Standing With You", Breakthrough
"Into the Unknown", Frozen II
"Stand Up", Harriet
Best Animated Feature
How to Train Your Dragon: The Hidden World
I Lost My Body
Klaus
Missing Link
Toy Story 4
Best Original Score
Joker, Hildur Guðnadóttir
Little Women, Alexandre Desplat
Marriage Story, Randy Newman
1917, Thomas Newman
Star Wars: The Rise of Skywalker, John Williams
Best International Feature Film
Corpus Christi (Poland)
Honeyland (North Macedonia)
Les Misérables (France)
Pain and Glory (Spain)
Parasite (South Korea)
Best Cinematography
The Irishman
Joker
The Lighthouse
1917
Once Upon a Time in Hollywood
Best Costume Design
The Irishman
Jojo Rabbit
Joker
Little Women
Once Upon a Time in Hollywood
Best Sound Editing
Ford v. Ferrari
Joker
1917
Once Upon a Time in Hollywood
Star Wars: The Rise of Skywalker
Best Sound Mixing
Ad Astra
Ford v. Ferrari
Joker
1917
Once Upon a Time in Hollywood
Best Makeup and Hairstyling
Bombshell
Joker
Judy
Maleficent: Mistress of Evil
1917
Best Live-Action Short
Brotherhood
Nefta Football Club
The Neighbor's Window
Saria
A Sister
Best Animated Short
Dcera (Daughter)
Hair Love
Kitbull
Memorable
Sister
Best Visual Effects
Avengers: Endgame
The Irishman
The Lion King
1917
Star Wars: The Rise of Skywalker
Best Film Editing
Ford v. Ferrari
The Irishman
Jojo Rabbit
Joker
Parasite
Best Production Design
The Irishman
Jojo Rabbit
1917
Once Upon a Time in Hollywood
Parasite
Best Documentary Short
In the Absence
Learning to Skateboard in a War Zone (If You're a Girl)
Life Overtakes Me
St. Louis Superman
Walk Run Cha-Cha
Best Documentary Feature
American Factory
The Cave
The Edge of Democracy
For Sama
Honeyland
***
Edwin Dianto
Pekerja Teks Komersial, Baper Blogger & Writer
E-mail: edwindianto@gmail.com
Blog: edwindianto.wordpress.com
Follow Twitter & Instagram @edwindianto & @filmaniaindo untuk info film-film terbaru.