Pada bulan Juni 2013, Edward Snowden membuat heboh dunia. Pria berkacamata minus yang bekerja sebagai ahli komputer dan kontraktor di Central Intelligence Agency (CIA) tersebut membocorkan data-data rahasia dari National Security Agency (NSA) ke media massa besar, semacam The Guardian dan The Washington Post.
Aksi Snowden tersebut langsung memantik perhatian masyarakat luas karena informasi yang dia bocorkan termasuk kontroversial. Di antaranya, tentang kegiatan NSA yang ternyata secara ilegal memata-matai aktivitas dan komunikasi digital pemerintah asing, kelompok teroris, hingga warga sipil Amerika Serikat (AS) di internet (cyber-snooping).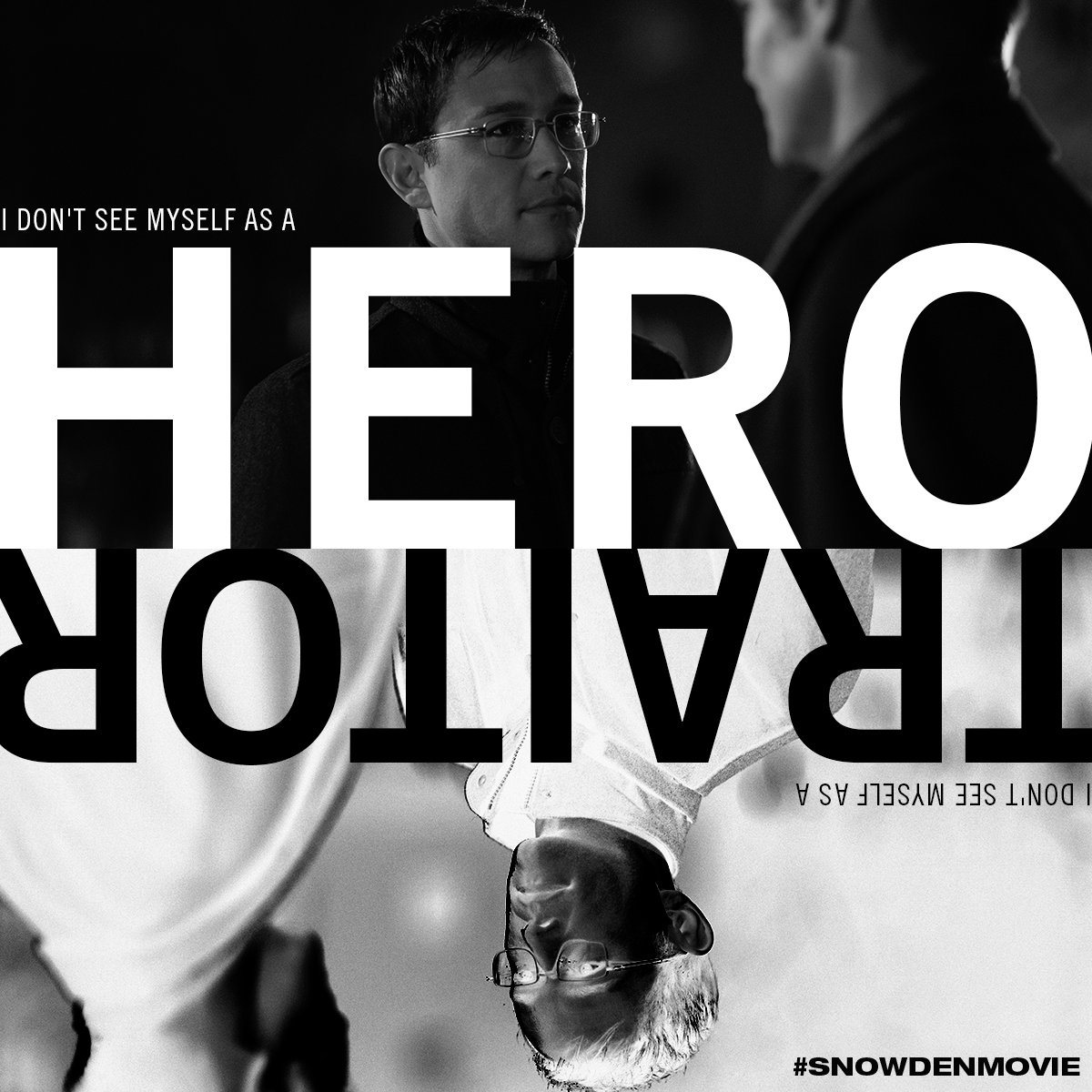 Meski banyak yang menyebutnya sebagai pahlawan, atas perbuatan nekatnya tersebut, Snowden juga dianggap sebagai pengkhianat dan menjadi buron pemerintah AS. Ulah cowok kelahiran 1983 tersebut membuat hubungan AS dengan negara-negara Eropa semacam Jerman dan Prancis memburuk. Snowden pun langsung mencari suaka. Dan, bisa ditebak, akhirnya adalah Rusia yang bersedia memberinya perlindungan.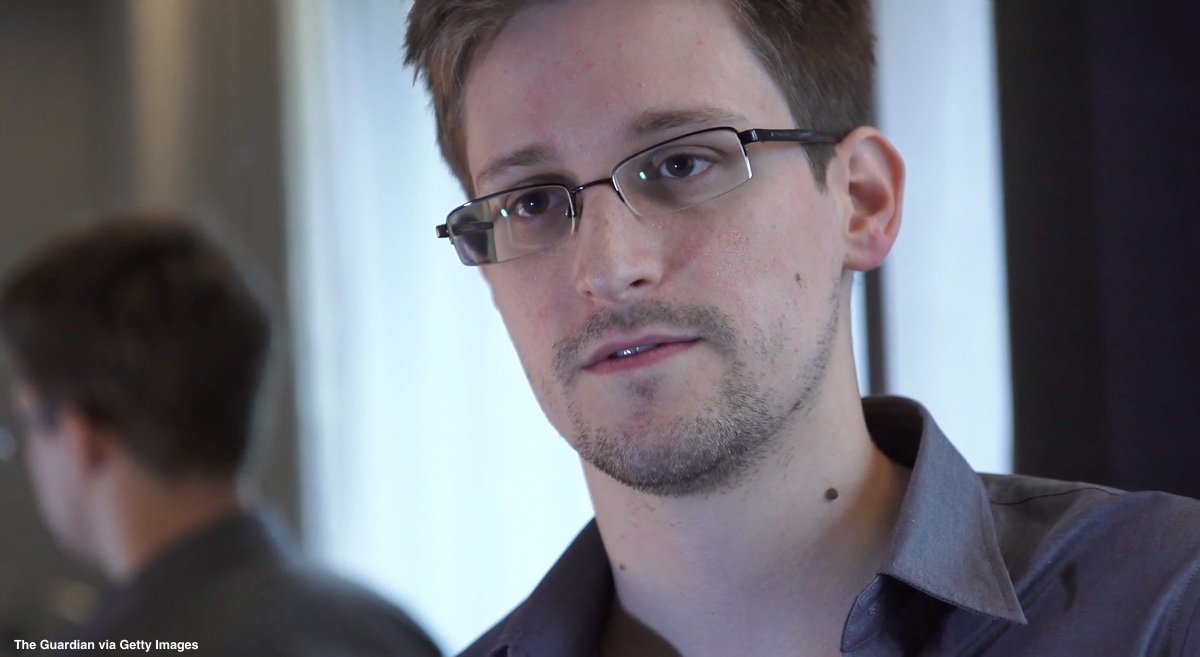 Kisah petualangan Snowden itulah yang kini diangkat ke layar lebar oleh sutradara kondang, Oliver Stone. Kakek-kakek 70 tahun yang sekarang beragama Buddha tersebut sudah pernah meraih Piala Oscar dua kali sebagai sutradara terbaik lewat Platoon (1986) dan Born on the Fourth of July (1989).
Selama ini, Stone memang dikenal sebagai sutradara yang sering menghasilkan film-film bertema isu politik yang menjadi kontroversi di AS. Sebut saja JFK (1991), Natural Born Killers (1994), Nixon (1995), dan W. (2008). Snowden yang tayang bulan ini adalah proyeknya yang terbaru.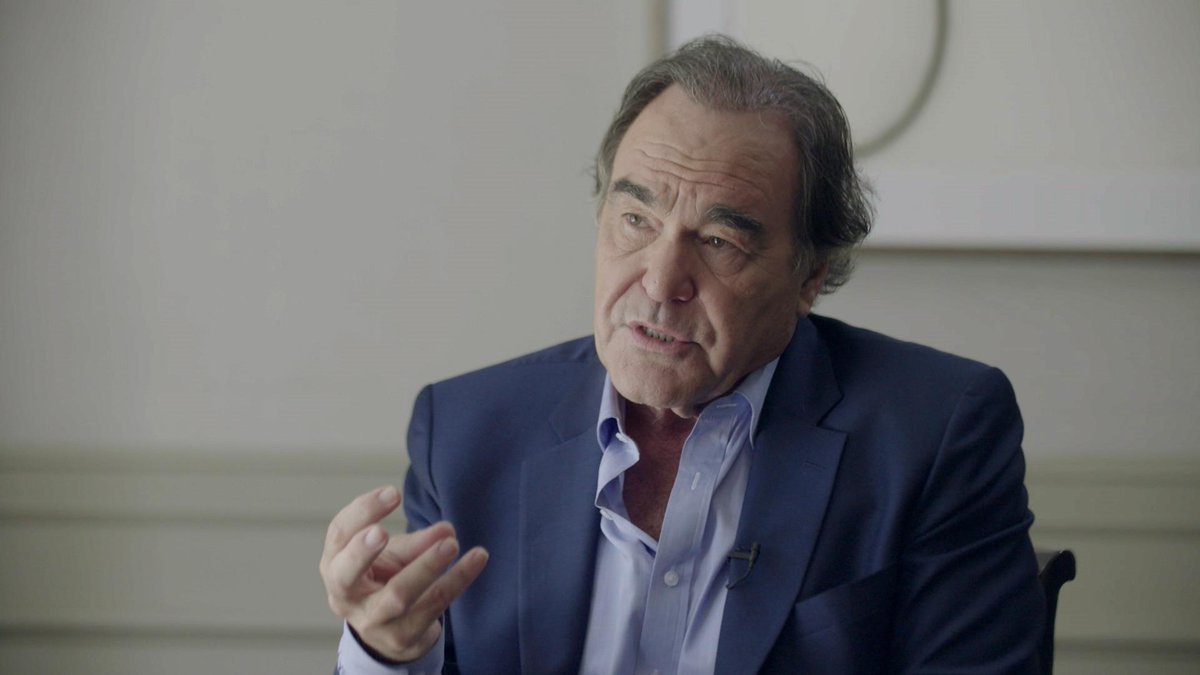 Selain sebagai sutradara, di film rilisan Open Road Films ini, Stone juga bertindak sebagai penulis skenario bersama Kieran Fitzgerald. Mereka mengadaptasi naskahnya dari dokumen The Snowden Files karya jurnalis The Guardian, Luke Harding, dan buku fiksi Time of the Octopus karangan pengacara Snowden, Anatoly Kucherena.
Sepak terjang Oliver Stone sebagai penulis memang tak perlu diragukan. Bahkan, dia meraih Piala Oscar pertamanya saat menulis naskah adaptasi Midnight Express (1978). Selain itu, Stone juga sukses saat menggarap skenario salah satu film gangster terbaik sepanjang masa, Scarface (1983), yang dibintangi Al Pacino.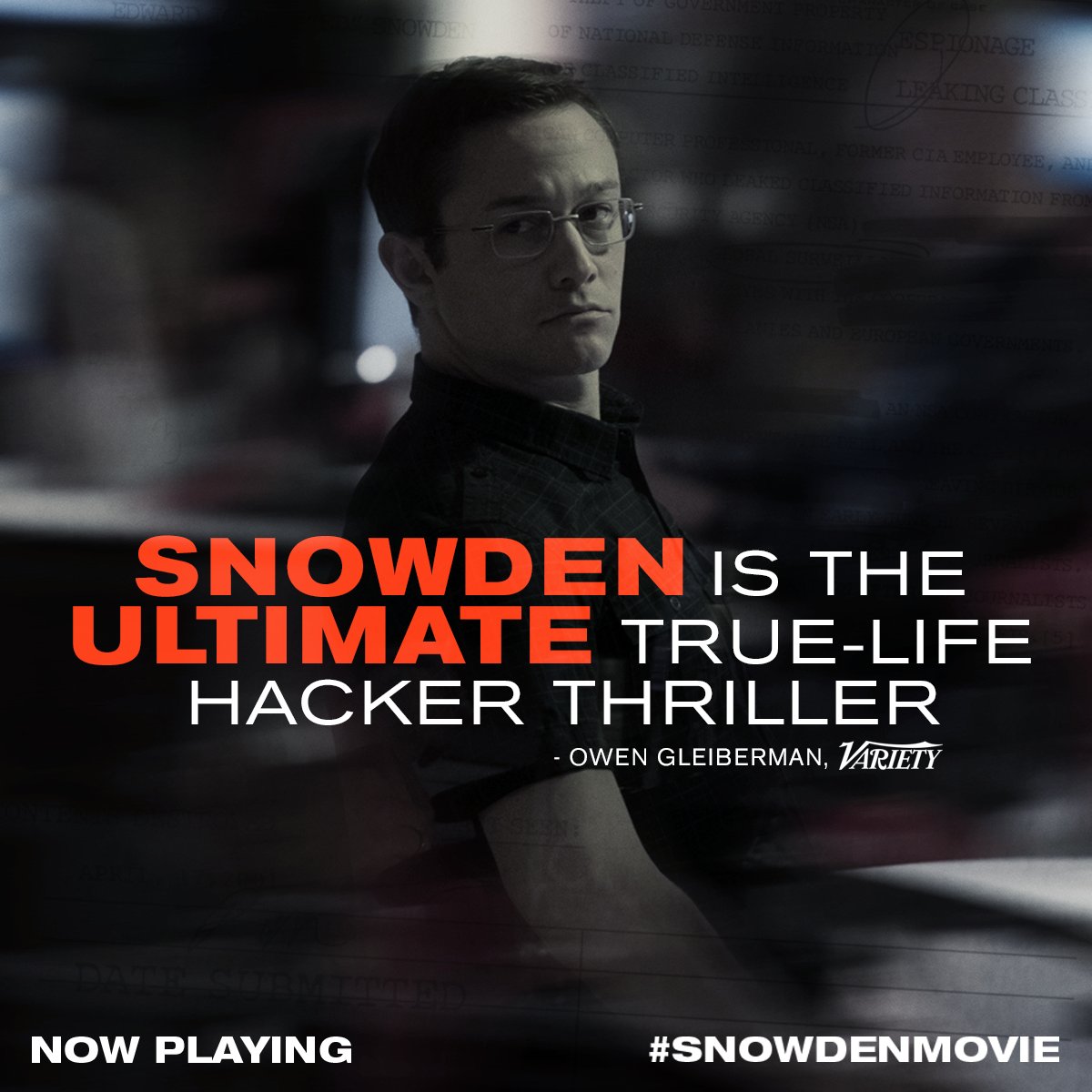 Sementara itu, sebagai bintang utama, film berdurasi 134 menit ini memasang Joseph Gordon-Levitt (JGL) sebagai Edward Snowden. Meski sudah berpengalaman membintangi berbagai genre film mulai dari (500) Days of Summer (2009), Looper (2012), Don Jon (2013), hingga The Walk (2015), tetap tidak mudah bagi aktor berusia 35 tahun tersebut untuk memerankan sosok sekontroversial Snowden.
JGL pun melakukan segala upaya untuk memperdalam karakter. Salah satunya adalah dengan melakukan pertemuan rahasia dengan Edward Snowden yang asli beberapa bulan sebelum proses syuting dimulai. Mantan bintang cilik itu sampai rela terbang ke Moscow, Rusia, dan bertemu Snowden di sebuah kantor rahasia.
Menurut JGL, salah satu yang paling menantang adalah menyesuaikan aktingnya dengan karakter asli Snowden, yang ternyata memiliki manner yang sangat baik, alias halus budi pekertinya. Berbeda dengan JGL yang cenderung bebas dan urakan, meski mereka berdua sebenarnya sama-sama berasal dari California.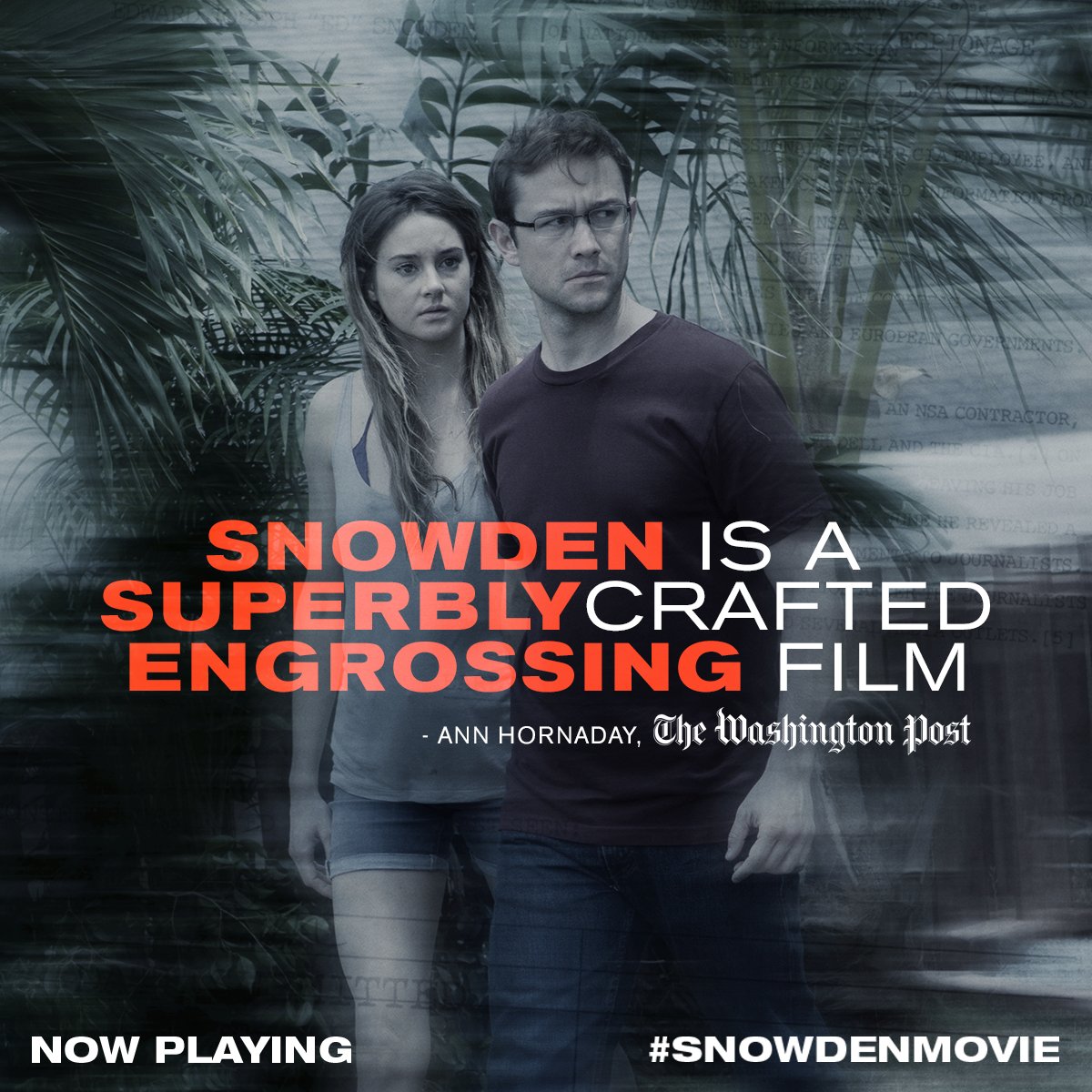 Jika menilik daftar cast-nya, sebetulnya bukan hanya JGL aktor bernama besar di Snowden. Beberapa bintang terkenal lainnya ikut menghiasi film yang didasarkan pada kisah nyata ini. Salah satunya adalah Shailene Woodley. Aktris utama franchise Divergent yang bermata sendu itu memerankan Lindsay Mills, pacar Snowden.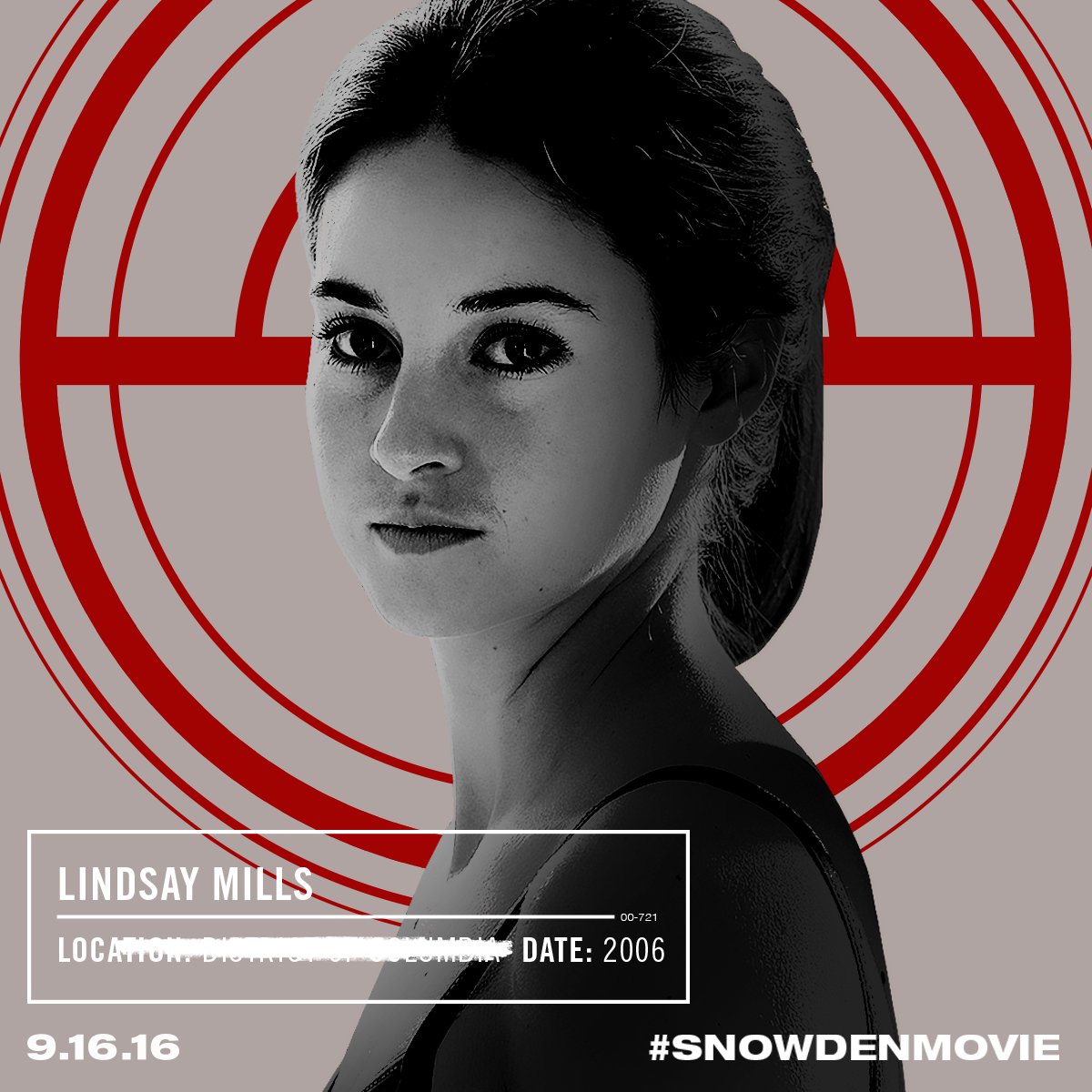 Selain itu, juga ada Scott Eastwood yang berperan sebagai agen NSA, Trevor James, dan Zachary "Mr. Spock" Quinto yang memerankan Glenn Greenwald, jurnalis yang dipilih oleh Snowden untuk membocorkan informasi rahasianya. Kedua bintang muda tersebut berkolaborasi dengan aktris senior, Melissa Leo, yang menjadi seorang pembuat film dokumenter bernama Laura Poitras, serta aktor pemenang Piala Oscar, Nicolas Cage, sebagai Hank Forrester, seorang pensiunan intel AS.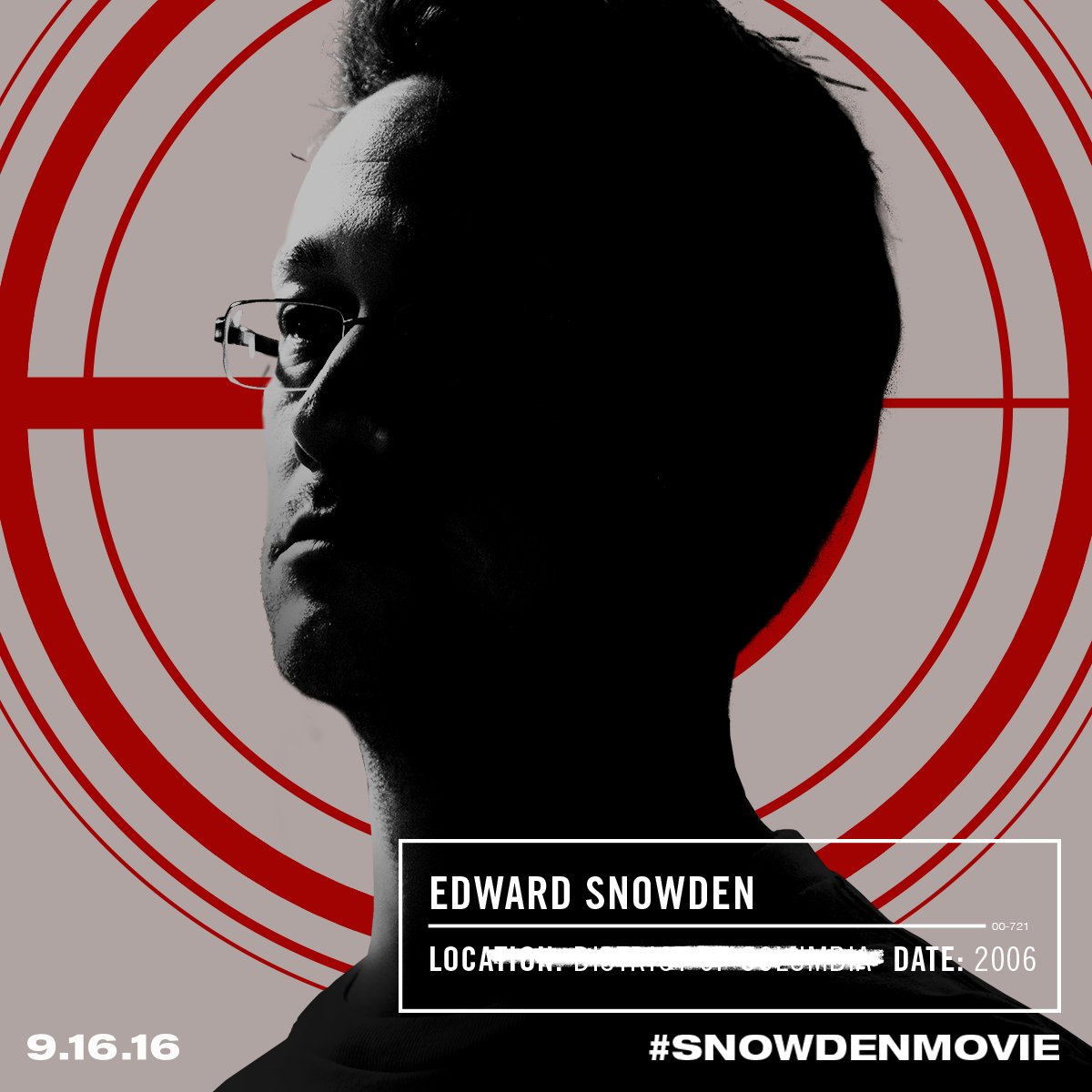 Proses syuting Snowden sendiri dimulai sejak 16 Februari 2015 di Muenchen, Jerman. Setelah itu, mereka berkeliling dunia, mulai dari Washington, D.C., Hawaii, hingga Hong Kong. Oliver Stone memang sengaja lebih banyak melakukan syuting di luar AS untuk menghindari "gangguan" dari NSA yang merasa "kebakaran jenggot" dengan dirilisnya film ini.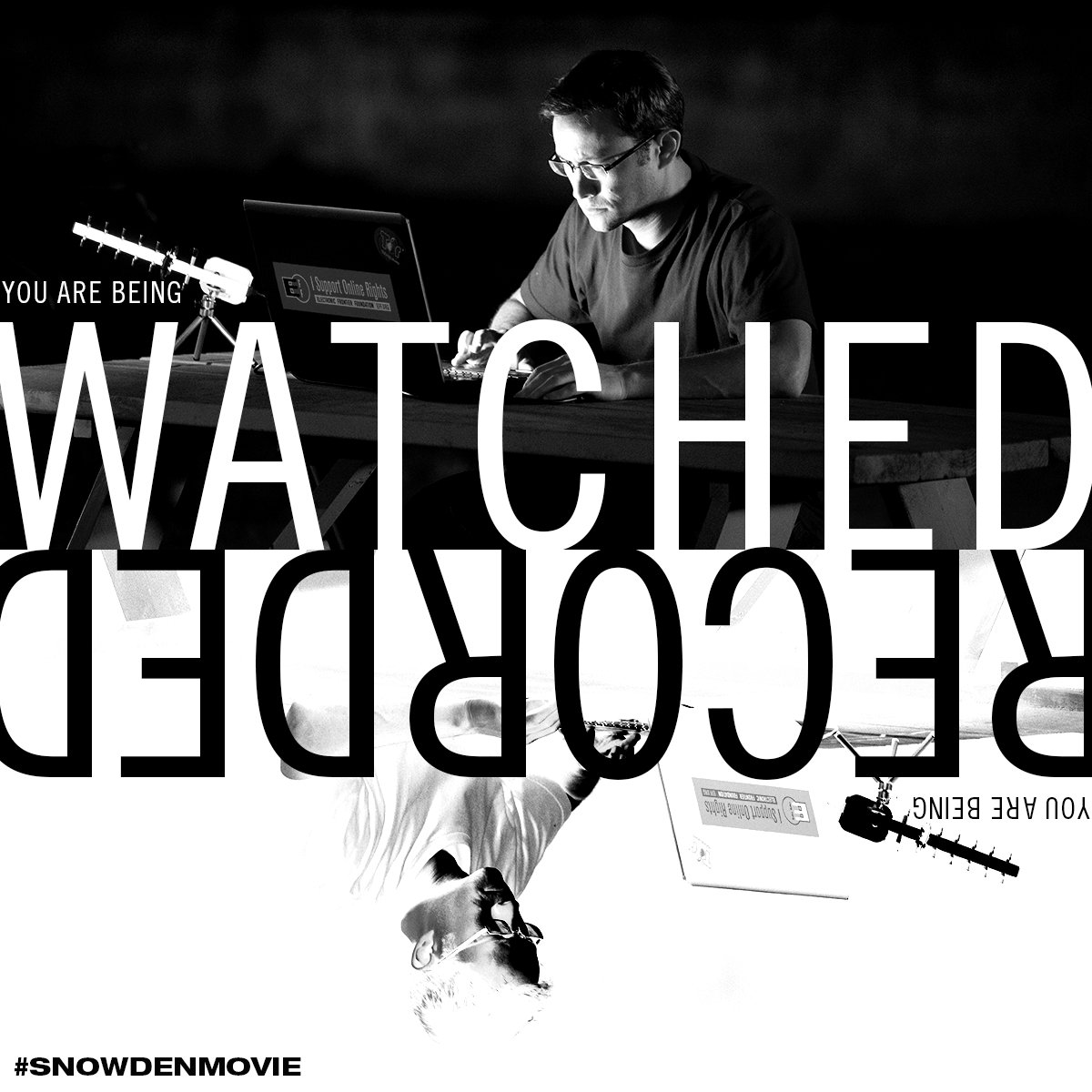 Setelah tayang perdana di Toronto International Film Festival pada 9 September 2016 yang lalu, Snowden mendapat review yang lumayan dari beberapa situs dan kritikus. Mereka menilai karya terbaru Oliver Stone ini cukup menegangkan dan penampilan JGL dianggap cukup solid. Sayangnya, secara box office, film berbujet USD 40 juta ini termasuk melempem karena baru meraup pemasukan USD 20 juta sejak dirilis di AS setengah bulan yang lalu.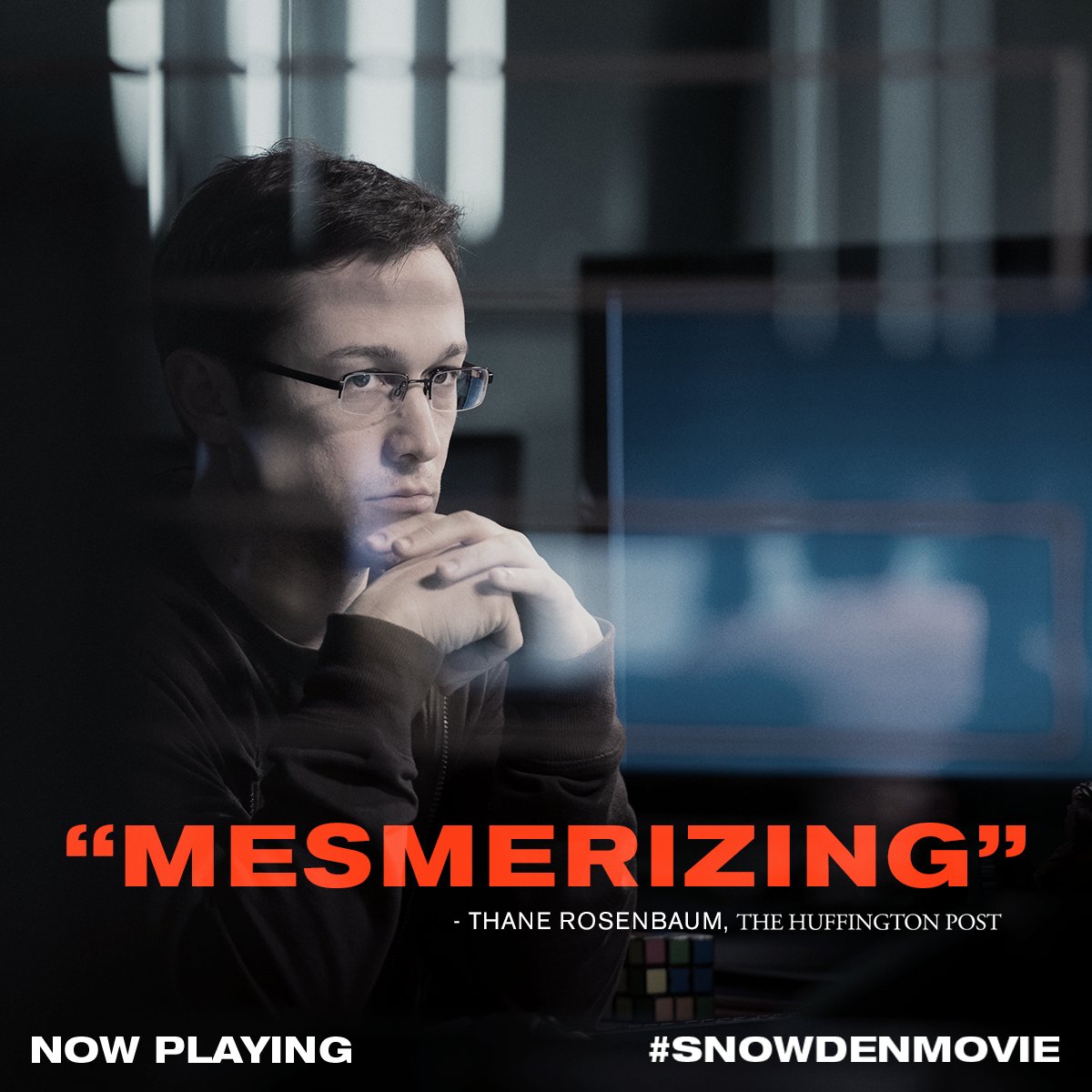 ***
Snowden
Sutradara: Oliver Stone
Produser: Moritz Borman, Eric Kopeloff, Philip Schulz-Deyle, Fernando Sulichin
Penulis Skenario: Kieran Fitzgerald, Oliver Stone
Berdasarkan: The Snowden Files by Luke Harding, Time of the Octopus
by Anatoly Kucherena
Pemain: Joseph Gordon-Levitt, Shailene Woodley, Melissa Leo, Zachary Quinto, Tom Wilkinson, Scott Eastwood, Logan Marshall-Green, Timothy Olyphant, Ben Schnetzer, LaKeith Lee Stanfield, Rhys Ifans, Nicolas Cage
Musik: Craig Armstrong
Sinematografi: Anthony Dod Mantle
Penyunting: Alex Marquez, Lee Percy
Produksi: Endgame Entertainment, Wild Bunch, KrautPack Entertainment, Onda Entertainment, Vendian Entertainment
Distributor: Open Road Films
Budget: USD 40 juta
Durasi: 134 menit
Rilis: 6 September 2016 (TIFF), 16 September 2016 (Amerika Serikat), 22 September 2016 (Jerman), 6 Oktober 2016 (Indonesia)
Ratings
IMDb: 7,4
Rotten Tomatoes: 63%
Metacritic: 58
CinemaScore: A