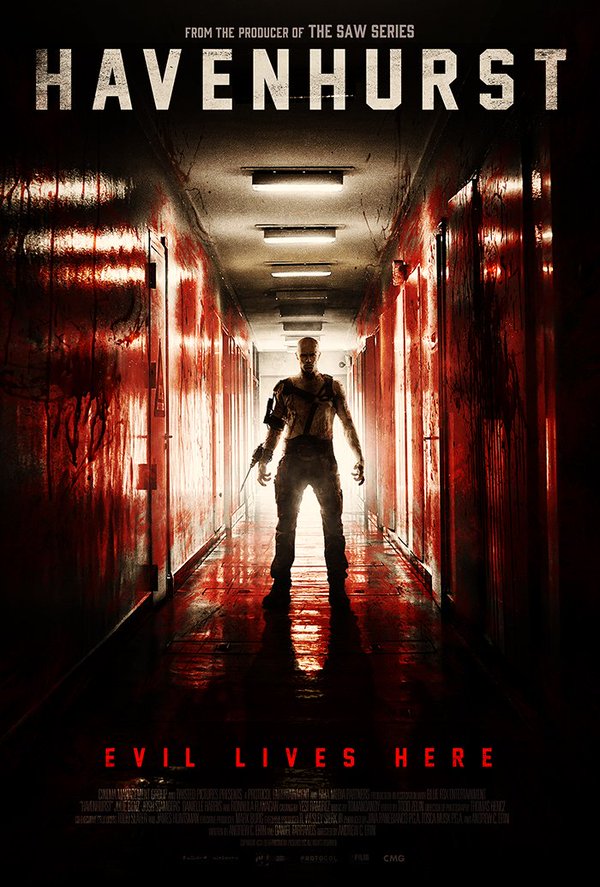 Saw (2004) dikenal sebagai salah satu franchise film horror paling sadis yang pernah dibuat. Kreatornya adalah James Wan, sineas asal Malaysia yang akhir-akhir ini namanya semakin booming setelah merilis franchise horror Insidious (2011) dan The Conjuring (2013).
Selain James Wan, sebenarnya ada sosok lain yang sangat berperan dalam kesuksesan Saw, yang dibuat hingga delapan film tersebut. Yaitu, Mark Burg. Pria berusia 57 tahun itu bertindak sebagai produser, mulai dari Saw (2004) hingga Saw 3D (2010).
Tahun ini, Mark Burg kembali menelurkan sebuah film horror berjudul Havenhurst. Sutradaranya adalah Andrew C. Erin, yang sebelum ini pernah menghasilkan film horror bertajuk Sam's Lake (2006). Havenhurst sendiri sudah tayang di Amerika Serikat pada bulan Februari 2017 yang lalu, tapi baru diputar di bioskop-bioskop Indonesia (Cinemaxx Theater, CGV Cinemas dan Platinum Cineplex) pada hari Rabu (31/5) kemarin.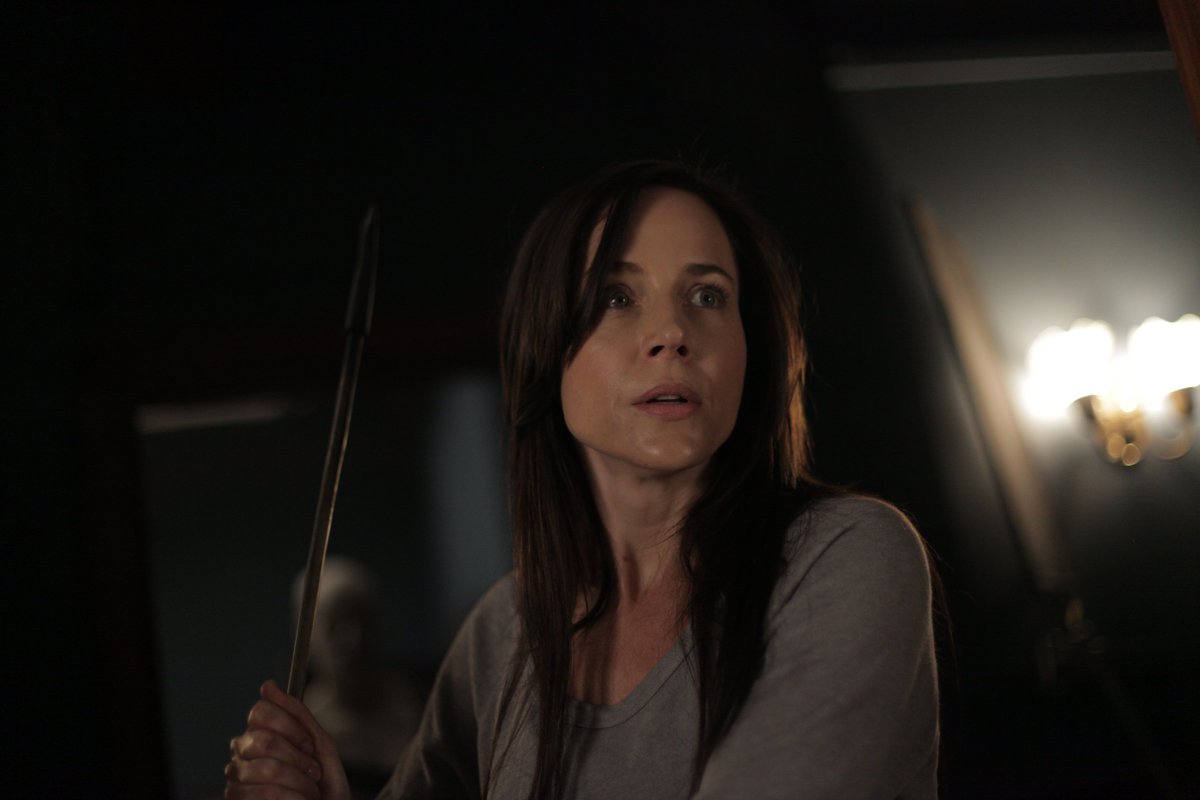 Kisahnya berfokus pada Jackie (Julie Benz), seorang cewek cantik yang baru saja keluar dari pusat rehabilitasi kecanduan alkohol. Jackie kerap mabuk-mabukan karena merasa bersalah setelah kehilangan putrinya dalam sebuah kecelakaan mobil delapan tahun sebelumnya.
Setelah dinyatakan bebas dari ketergantungan terhadap minuman keras, Jackie diberi kesempatan kedua dan pekerjaan baru. Dia juga mendapat sebuah tempat tinggal baru di Havenhurst, yaitu sebuah kompleks apartemen bergaya gothic yang berlokasi di Tudor City, New York.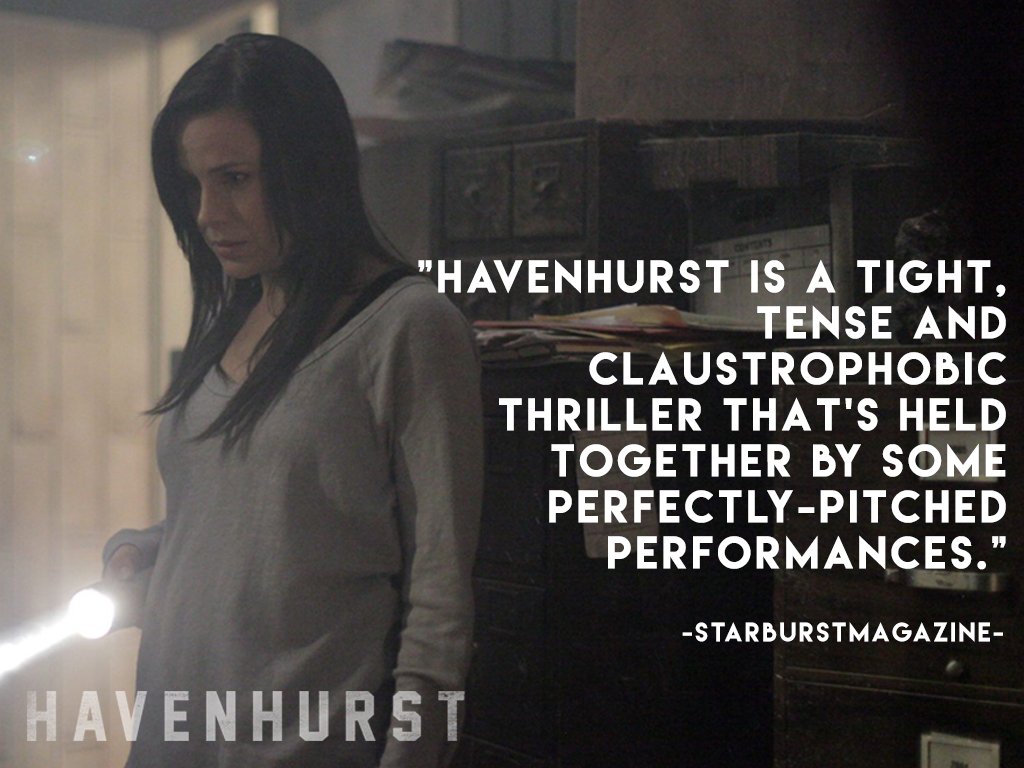 Havenhurst sebenarnya adalah sebuah bangunan yang indah dan terawat. Didirikan pada awal abad ke-21 dan dihuni oleh 3000 orang. Harga sewanya juga fleksibel, bukan DP nol persen, tapi tergantung seberapa mampu si penghuninya dalam membayar. Aturannya juga cukup sederhana. Asalkan berkelakuan baik, bisa tinggal selamanya.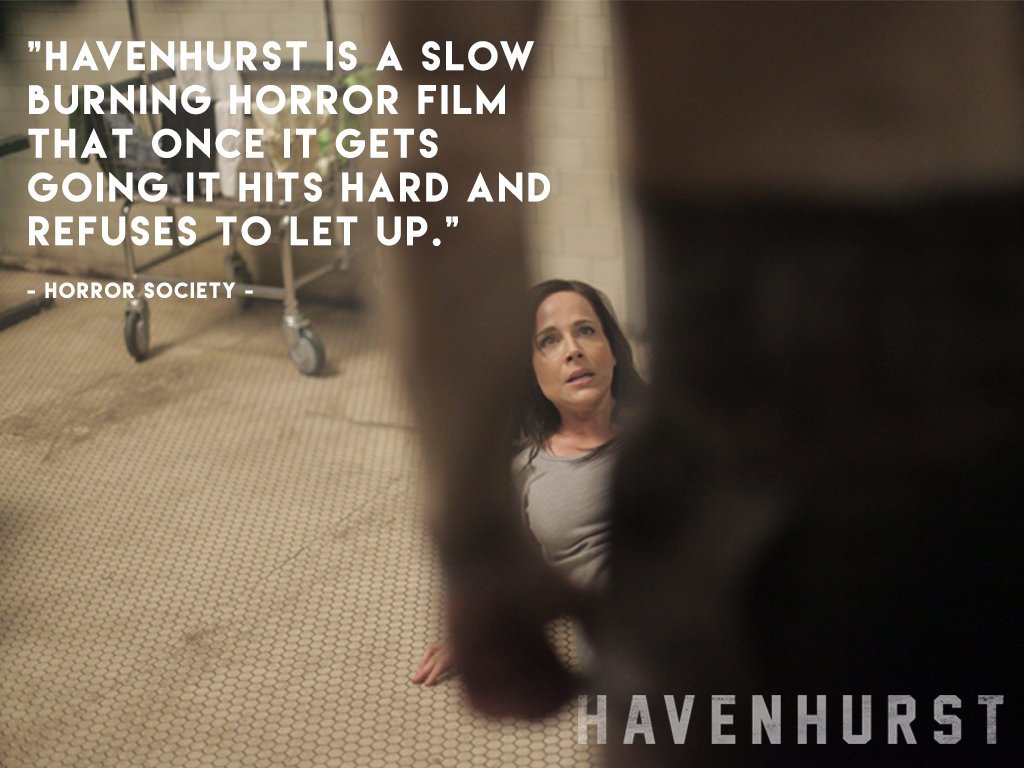 Namun, dibalik segala kenyamanannya tersebut, Havenhurst menyimpan sebuah rahasia gelap. Jackie, yang masih dibayangi oleh kematian putrinya, dengan mudah tertarik pada misteri kelam di rumah susun tersebut. Terutama, kasus hilangnya penghuni sebelumnya dari apartemen yang ia tinggali, yaitu Danielle (Danielle Harris), seorang cewek yang pernah menjadi temannya di pusat rehabilitasi kecanduan alkohol.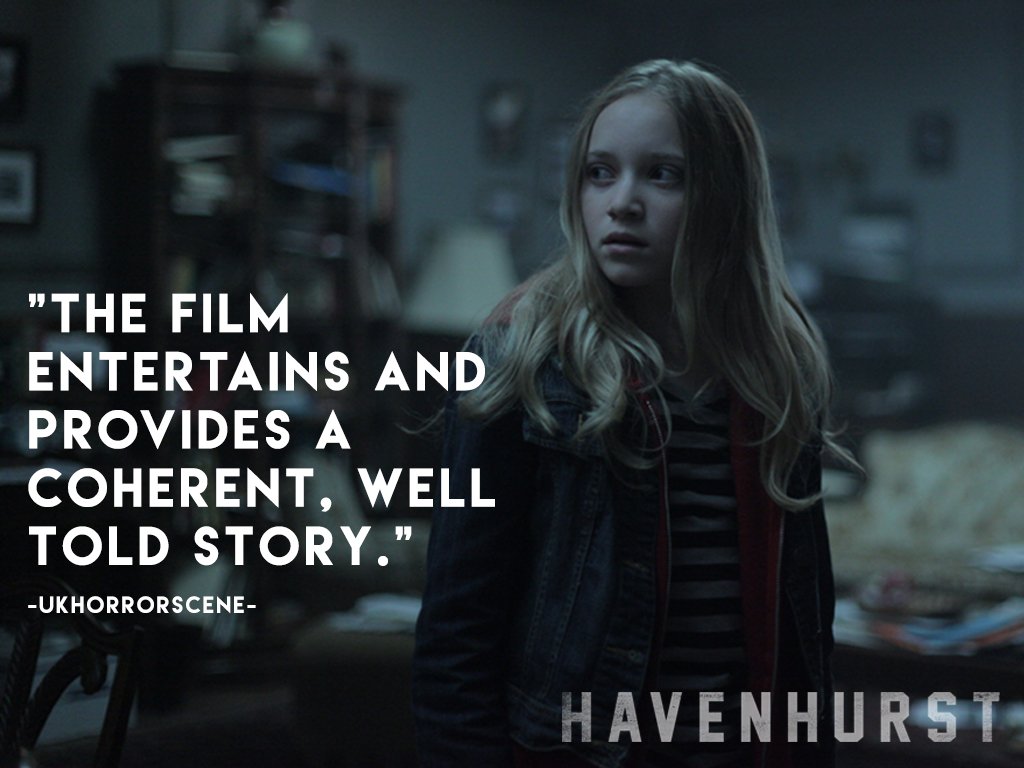 Dengan dibantu oleh seorang detektif polisi bernama Tim (Josh Stamberg), dan seorang anak yatim piatu bernama Sarah (Belle Shouse), Jackie pun berusaha menghadapi kekuatan jahat yang selama ini menjadi "penunggu" Havenhurst. Selain itu, dia juga harus melawan kuasa gelap dari dalam dirinya sendiri.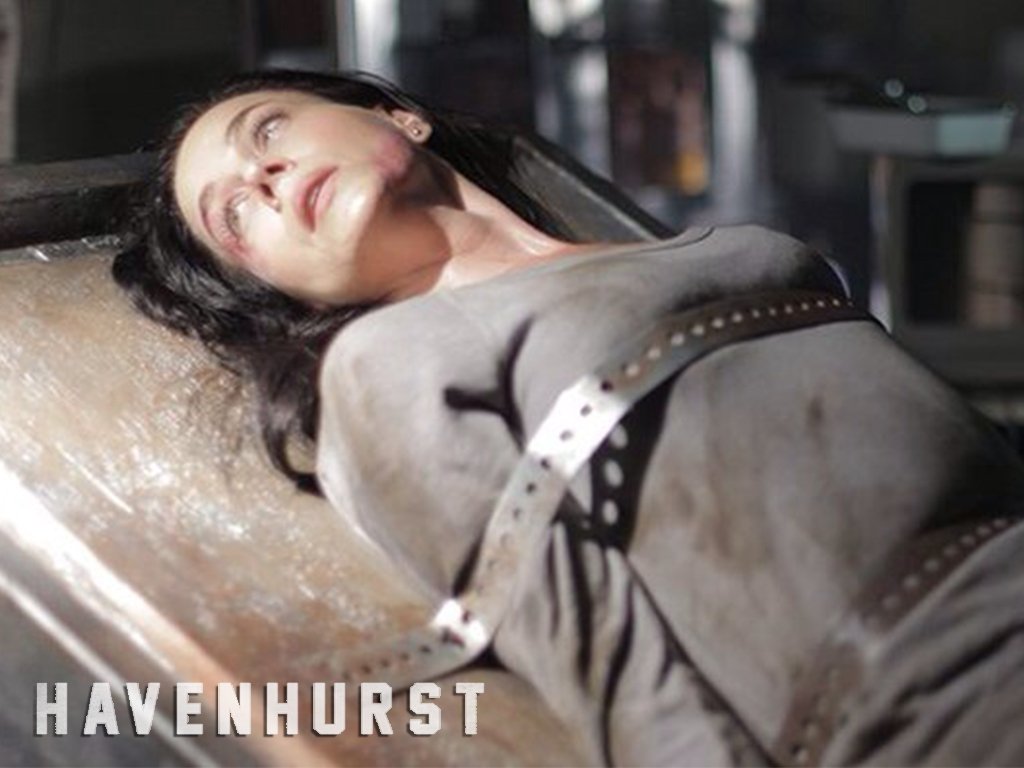 Pada awalnya, judul Havenhurst dipilih karena mengandung dua huruf H, mirip dengan H. H. Holmes, yang namanya disebut-sebut dalam film berdurasi 80 menit ini. Sosok bernama lengkap Dr. Henry Howard Holmes tersebut merupakan pembunuh berantai pertama yang berhasil didokumentasikan. Dia hidup di Amerika Serikat pada tahun 1890-an.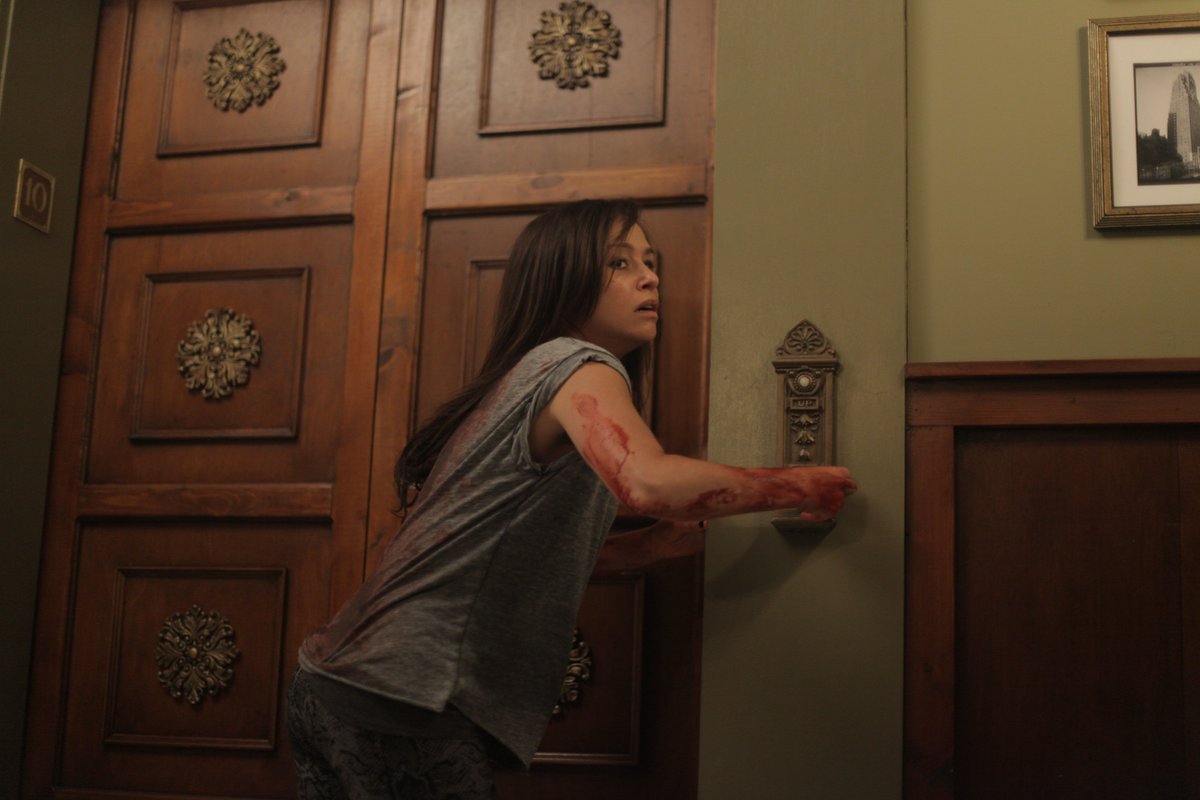 Sayangnya, setelah tayang terbatas pada bulan Februari 2017 yang lalu, Havenhurst mendapat respon negatif dari sejumlah kritikus. Film produksi Twisted Pictures ini dianggap tidak menawarkan sesuatu yang baru dalam genre house of horror.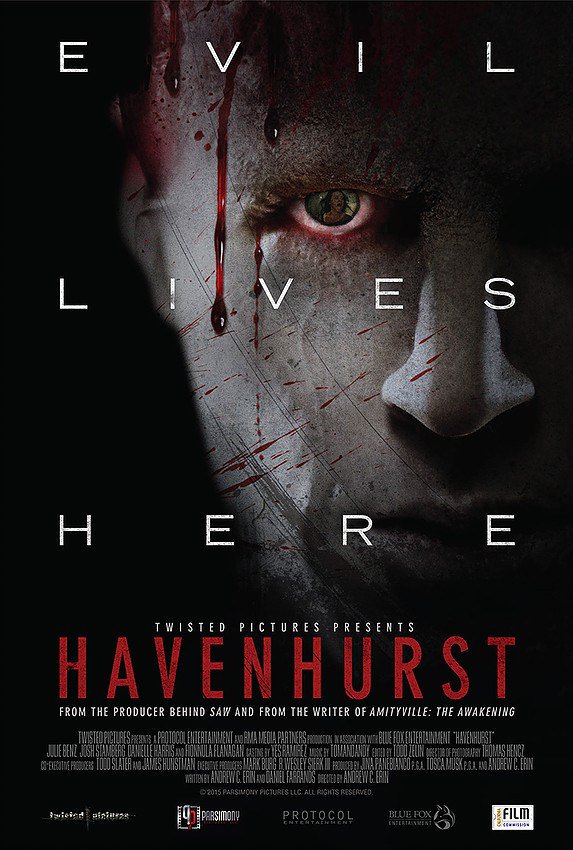 ***
Havenhurst
Sutradara: Andrew C. Erin
Produser: Andrew C. Erin, Mark Burg
Penulis Skenario: Andrew C. Erin, Daniel Farrands
Pemain: Julie Benz, Fionnula Flanagan, Danielle Harris
Musik: Tomandandy
Sinematografi: Thomas Hencz
Penyunting: Todd Zelin
Produksi: Twisted Pictures
Distributor: Brainstorm Media
Durasi: 80 menit
Rilis: 10 Februari 2017 (Amerika Serikat), 31 Mei 2017 (Indonesia)
Rating (hingga 1 Juni 2017)
IMDb: 5/10
Rotten Tomatoes: 30%