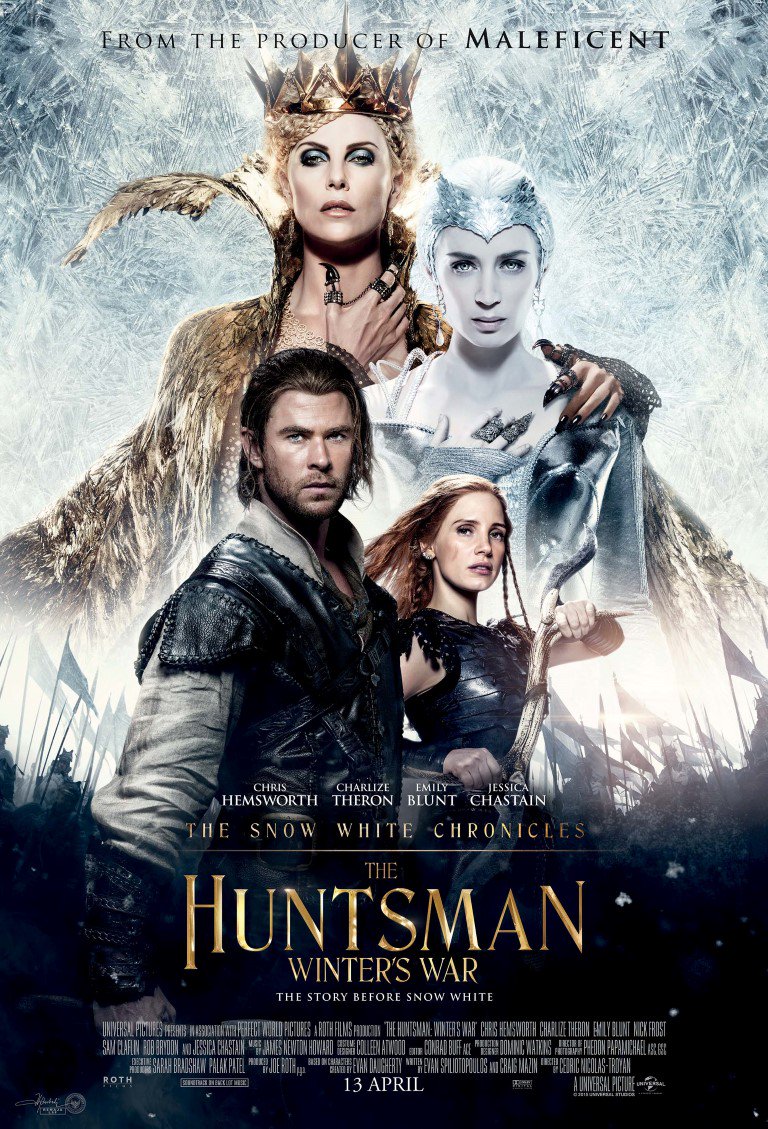 Hollywood memanjakan para penggemar dongeng di bulan April ini. Setelah Disney merilis The Jungle Book, Universal tak mau kalah dengan mengeluarkan The Huntsman: Winter's War. Film yang diadaptasi dari fairy tale asal Jerman itu dibesut oleh sutradara Cedric Nicolas-Troyan. Ceritanya merupakan "sprekuel" alias sekuel sekaligus prekuel dari Snow White and the Huntsman (2012) yang cukup sukses mencetak box office.
Ya, disebut prekuel karena Winter's War ini bakal mengangkat kisah Eric the Huntsman (Chris Hemsworth) sebelum dia bertemu dengan Snow White. Setelah itu, berubah menjadi sekuel karena ceritanya melompat tujuh tahun pasca pertemuannya dengan sang Putri Salju. Bahu-membahu dengan pujaan hatinya, Sara (Jessica Chastain), the Huntsman dikisahkan berjuang melawan the Ice Queen Freya (Emily Blunt) dan kakaknya, the Evil Queen Ravenna (Charlize Theron), yang bangkit dari kematian berkat the Magic Mirror.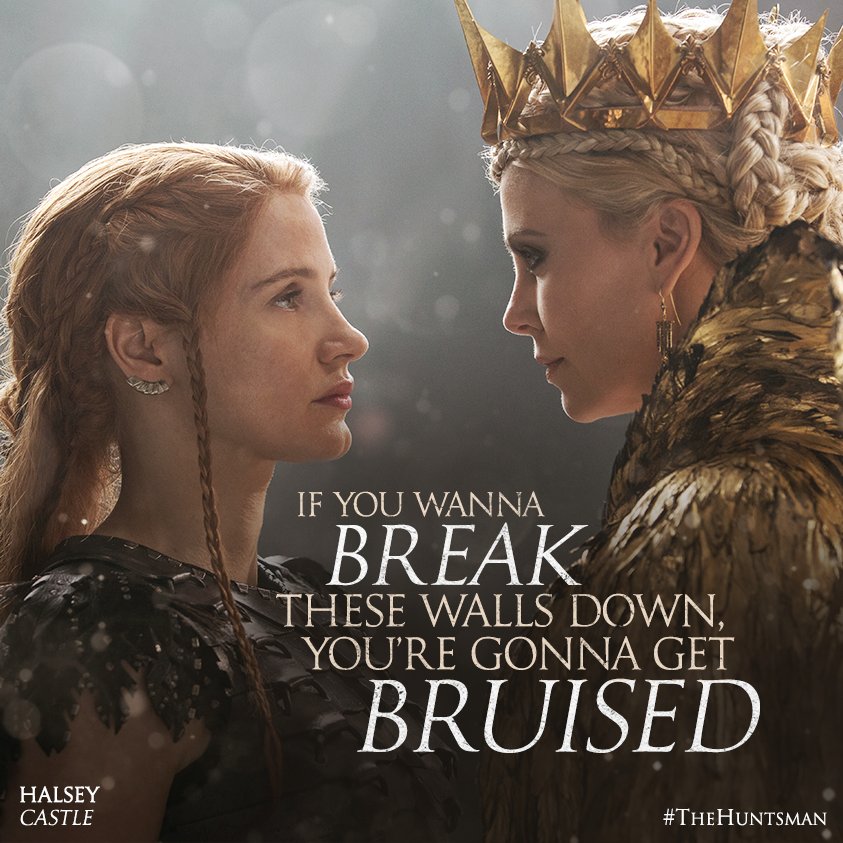 Seperti halnya Snow White yang dulu diperankan oleh Kristen Stewart, The Huntsman kali ini juga mengangkat sosok wanita yang jago berperang dalam diri Sara, berbeda dengan karakter-karakter princess dalam dongeng klasik yang biasanya lemah dan kemayu. Jessica Chastain pun dianggap cocok memerankan pacar pertama Eric tersebut. Menurut sang sutradara, bintang Zero Dark Thirty (2012) itu mampu menampilkan akting yang dominan dibandingkan tokoh-tokoh yang lain.
Secara garis besar, plot cerita film berbujet USD 115 juta ini memang didominasi oleh sosok perempuan yang berkuasa. Masa lalu tokoh Ravenna, Freya, maupun Sara dikupas sejak awal. Ketiganya menunjukkan karakter wanita yang kuat, yang mampu menguasai dunia yang didominasi oleh kaum pria. The Huntsman mungkin ingin mengulang kesuksesan Snow White yang digambarkan sebagai sosok Putri Salju yang tangguh dan mampu memikat perhatian penonton pada tahun 2012.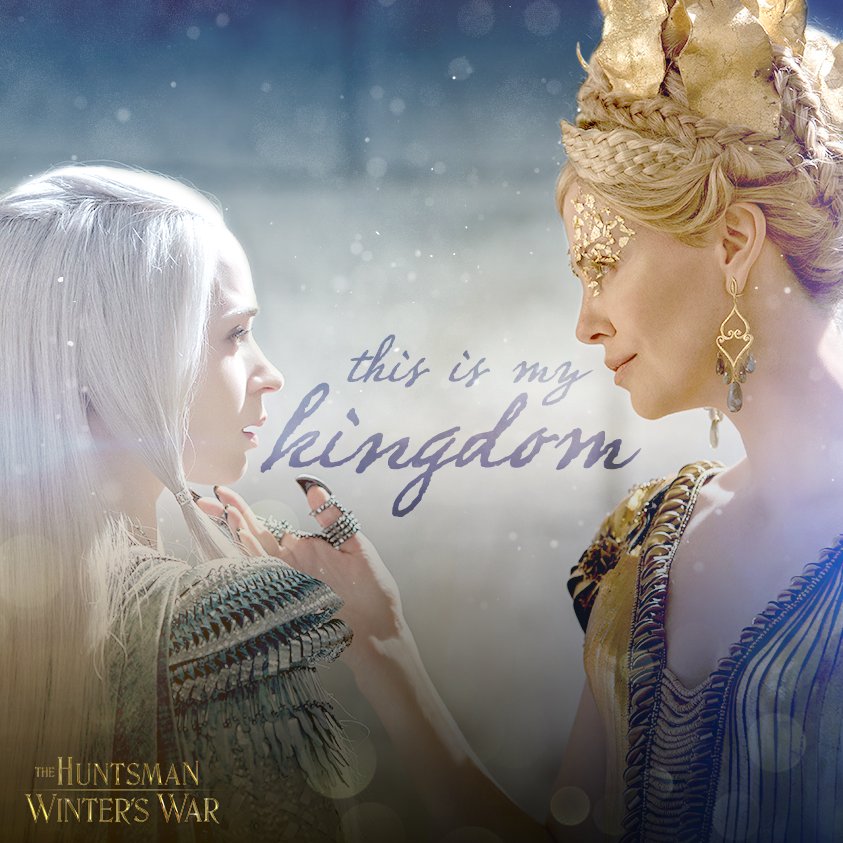 Sementara itu, sebagai aktor utama dalam film berdurasi 114 menit ini, Chris Hemsworth mengaku tidak ada masalah dengan girls power tersebut. Bahkan, dia mengaku sangat nyaman. Cowok macho pemeran Thor itu mengungkap bahwa dirinya adalah seorang penganut paham feminis. Keluarganya juga sangat mendukung kesetaraan gender. Isu feminisme inilah yang membuat dia sangat antusias bermain di The Huntsman.
Selain itu, perselisihan segitiga antara Sara, Ravenna, dan Freya juga sangat menarik bagi Hemsworth. Akting Charlize Theron dan Emily Blunt yang memerankan dua ratu kejam itu dia puji sangat natural. Ditambah dengan Jessica Chastain, ketiganya mampu menampilkan aura yang berbeda. Namun, kepiawaian tiga aktris berpengalaman tadi tidak membuat Chris terintimidasi. Aktor asal Australia itu malah mengaku bisa membawakan karakter Eric dengan lebih santai dan penuh humor.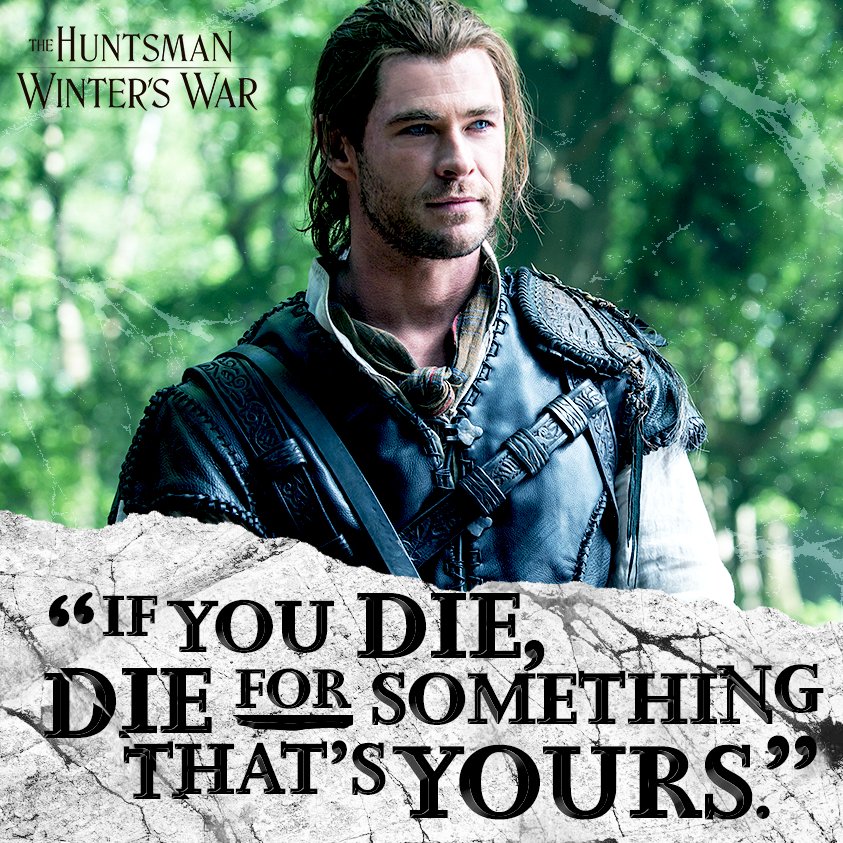 Meski didominasi oleh para cewek, bukan berarti karakter yang diperankan oleh Chris Hemsworth hanya menjadi bumbu pemanis. Malah, masa lalu sosok Eric itulah yang bakal digali lebih dalam. Jati diri the Huntsman yang sebenarnya akan diungkap. Hubungannya dengan Freya, termasuk kisah cinta pertamanya dengan Sara. Jauh sebelum dia membantu Snow White untuk membinasakan si Ratu Jahat Ravenna.
Di Inggris, film yang diproduseri oleh Joe Roth (produser Maleficent) ini sudah bisa dinikmati mulai tanggal 4 April 2016 yang lalu. Sementara itu, di Indonesia baru akan serentak diputar di bioskop-bioskop pada hari Rabu (13/04) ini. Sayangnya, sejauh ini, sejumlah situs review memberi sambutan yang kurang positif. Meski sudah berusaha maksimal untuk menampilkan dunia fantasi dengan efek visual CGI, The Huntsman: Winter's War dianggap kurang berhasil menyajikan cerita "sprekuel" yang menarik.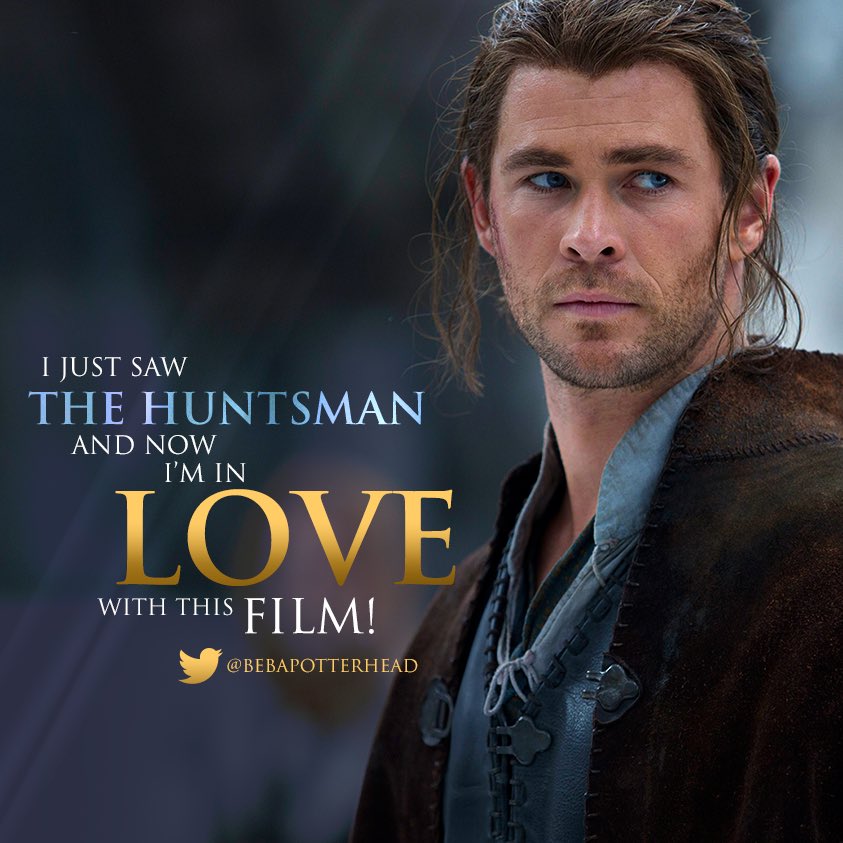 ***
The Huntsman: Winter's War
Sutradara: Cedric Nicolas-Troyan
Produser: Joe Roth
Penulis Skenario: Craig Mazin, Evan Spiliotopoul
Berdasarkan: Karakter-karakter yang diciptakan oleh Evan Daugherty
Pemain: Chris Hemsworth, Charlize Theron, Emily Blunt, Jessica Chastain, Nick Frost, Sam Claflin, Rob Brydon
Musik: James Newton Howard
Sinematografi: Phedon Papamichael
Editor: Conrad Buff
Produksi: Perfect World Pictures, Roth Films
Distributor: Universal Pictures
Budget: USD 115 juta
Durasi: 114 menit
Rilis: 4 April 2016 (Inggris), 13 April 2016 (Indonesia)
Ratings
IMDb: 6,3
Rotten Tomatoes: 4,5
Metacritic: 3,6